After your wedding celebrations wrap up, there's nothing better than escaping to Paradise with your new spouse to enjoy a relaxing, romantic getaway for two. Imagine long, leisurely strolls on powdery-white sand beaches, unwinding in private poolside cabanas, lingering over long candlelit dinners, and watching gorgeous sunsets every evening…it's no wonder The Bahamas is the perfect honeymoon destination. Once you've recharged there are plenty of adventures to dive into. There's no better place to start this new phase of your life together than Nassau Paradise Island.
Honeymoons in The Bahamas
The ceremony is over – time to enjoy some well-deserved R&R and fun in the sun! Escape to Paradise with your new spouse (isn't that fun to say!) and enjoy an unforgettable getaway for two. Get inspired with our honeymoon itineraries. 
Honeymoon Countdown
6-8 Months Before Your Honeymoon
3-4 Months Before Your Honeymoon
Make your must-have dinner reservations. With celebrity chef experiences, fine dining, and casual al fresco island meals, there is something to satisfy every appetite in Nassau Paradise Island. 
Start making your packing list.
1 Month Before Your Honeymoon
Plan your activities. 
Book spa appointments. 
Fill any necessary prescriptions.
Shop! Stock up on trip essentials, but if you do happen to forget something, the shops in Nassau Paradise Island will have everything you need!
2 Weeks Before Your Honeymoon
Confirm travel reservations including flight, hotel, dining, and excursions.
Collect and make copies of your travel documents, and write down your itinerary and important phone numbers. Leave copies with someone at home and pack another set in your suitcase.
Ask a friend or neighbor to check your mail for late wedding gifts or register at the post office to stop delivery.
Withdraw pocket money – US currency is accepted throughout the island.
1-2 Days Before Your Honeymoon
Make a copy of your marriage license for proof when collecting potential newlywed perks.
Check the weather forecast to make sure you've packed appropriately, and finish packing for paradise. Be sure to label your luggage.
Get your camera ready! 
 
Itineraries
Carefully curated to showcase Nassau Paradise Island's must-see attractions and activities, our itineraries are designed to take the guesswork out of your group travel.
Island Maps
Navigating around Nassau Paradise Island is easy and convenient! Use our maps to explore hotel and resort locations, the best beaches, historic downtown Nassau, and other must-see attractions.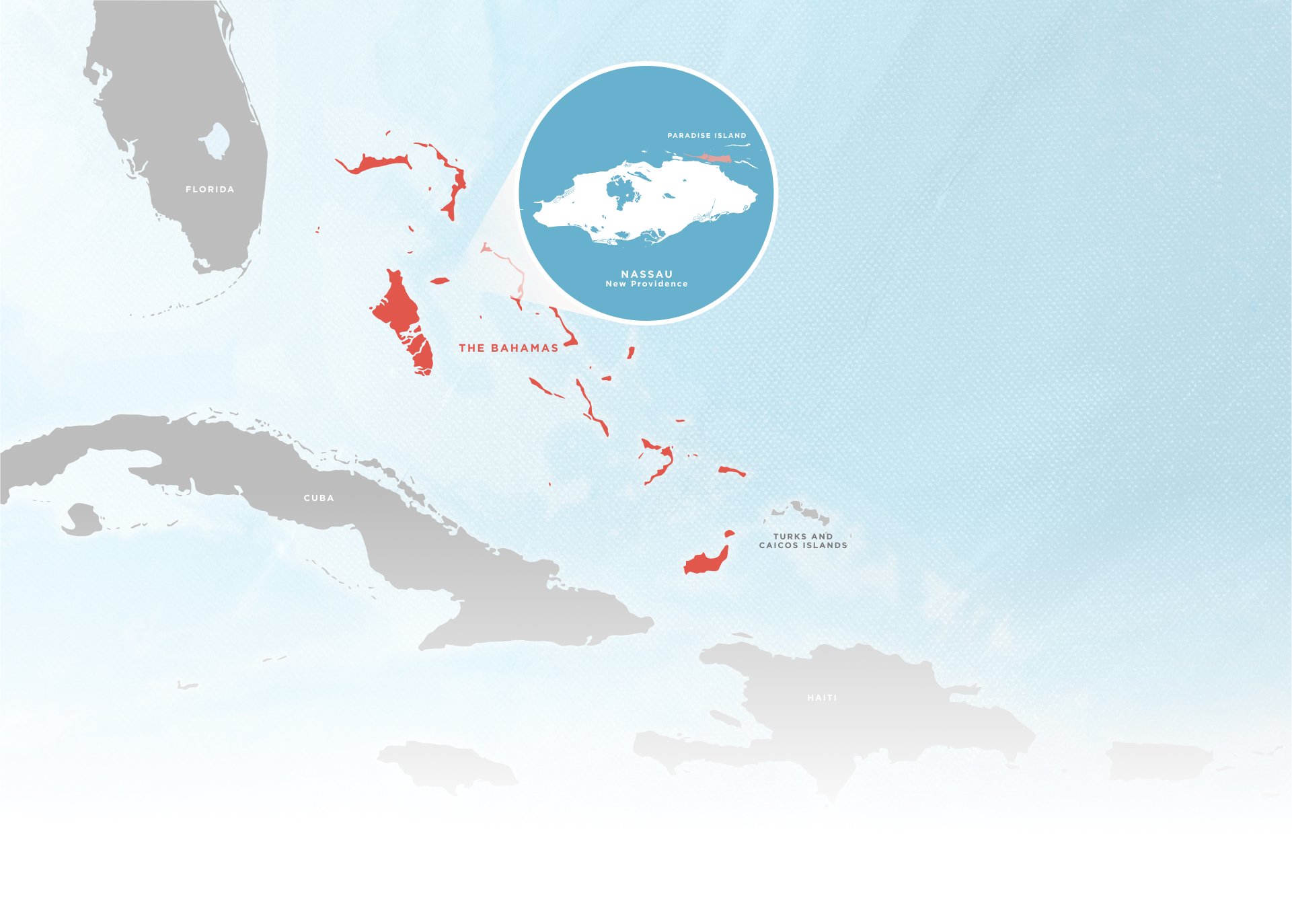 Picture Yourself in Paradise
#NassauParadiseIsland