Well-stocked with shops and services, beautifully decorated, and a quick drive from our hotels and resorts, Lynden Pindling International Airport in Nassau is the perfect place to welcome you to Paradise or send you home with a smile on your face. Enjoy a meal, coffee, or cocktail, browse for unique gifts and souvenirs, or soak up just a few more precious moments of Bahamian sunshine on one of the outdoor decks before boarding your departing flight. 
Pre-Clearance
The Lynden Pindling International Airport is the first airport outside of the U.S. to implement TSA PreCheck. Eligible travelers can pass through security more quickly, and spend more time relaxing.
Nassau Paradise Island is also one of the few Caribbean destinations with preclearance entry into the United States. Passengers returning from The Bahamas can bypass customs upon entering their U.S. destination. Through preclearance, all international immigration, customs, and agriculture inspections that are usually performed upon arrival in the U.S. are completed at the Nassau airport prior to departure.
Global Entry
Lynden Pindling International Airport is one of the select airports offering Global Entry. Global entry is a U.S. Customs and Border Protection (CBP) program that allows expedited clearance for pre-approved, low-risk travelers upon arrival in the United States. Members of this program can enter the United States throughout automatic kiosks located at the airport.
Airport Dining
Graycliff Lounge & Divan: Relax in comfort at the Graycliff Airport Lounge, a full service bar and restaurant. Enjoy sandwiches, salads and more, along with handcrafted cocktails, unlimited Wi-Fi, and access to an outdoor deck.
Food Court: Choose from American favorites and Bahamian eateries in the airport food court. Grab a sandwich from Wendy's or Quizno's or fuel up for your flight with a Dunkin' Donuts coffee. Rythm Café offers casual dining plus a bar and patio so you can relax outside before your departure. Enjoy your favorite sushi roll at Sushi Rokkan or a slice of pizza at Parma Pizzeria.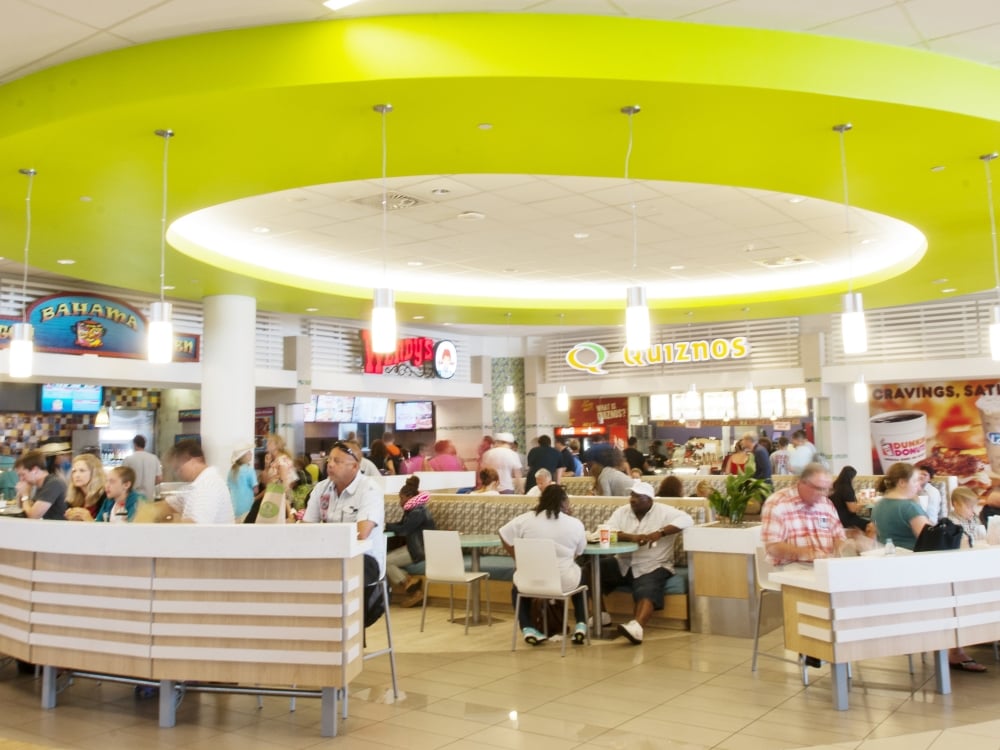 Shopping
Duty Free Shopping: Stock up on duty-free liquor at 700 Wines and Spirits .
Bahamian Crafts and Gifts: Caribbean Lighthouse sells Bahamian-made souvenirs and jewelry. Nearby, My Ocean is stocked with handcrafted Bahamian soaps and candles, and Uniquely Bahamian features local jewelry and art for the perfect souvenir. Grab a Tortuga Rum Cake to share with friends back home, or pop into the Graycliff Lounge & Divan for premium items such as Bahamian cigars and chocolates.
Newsstands: Look for Bahama Pearl or Cays News to grab a newspaper, magazine, or paperback novel to read on the plane.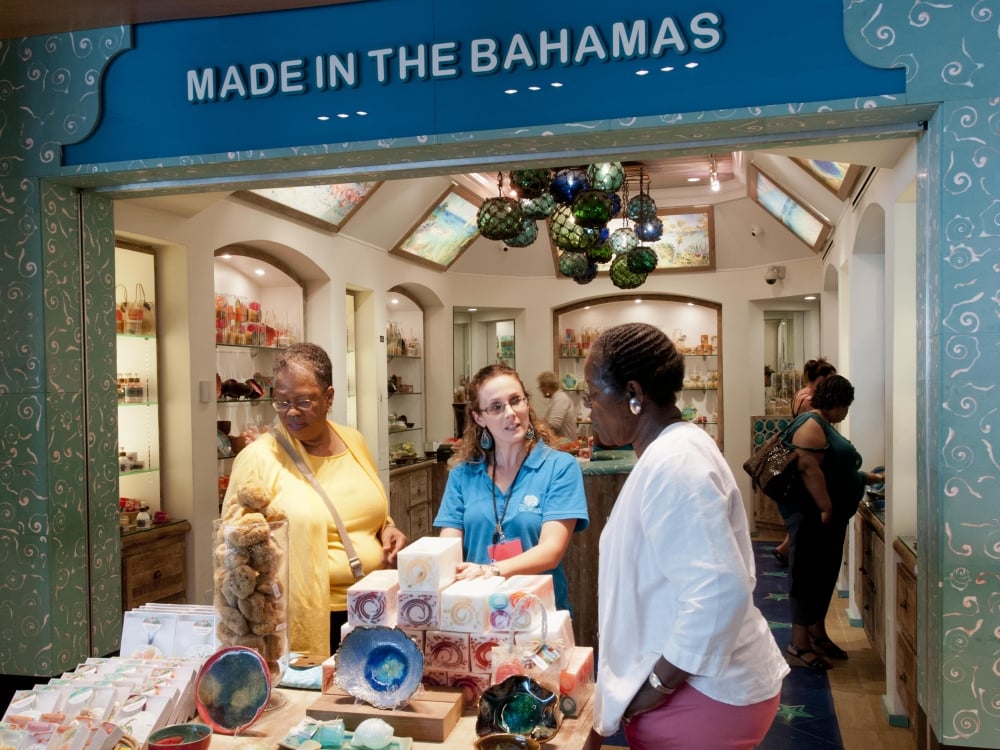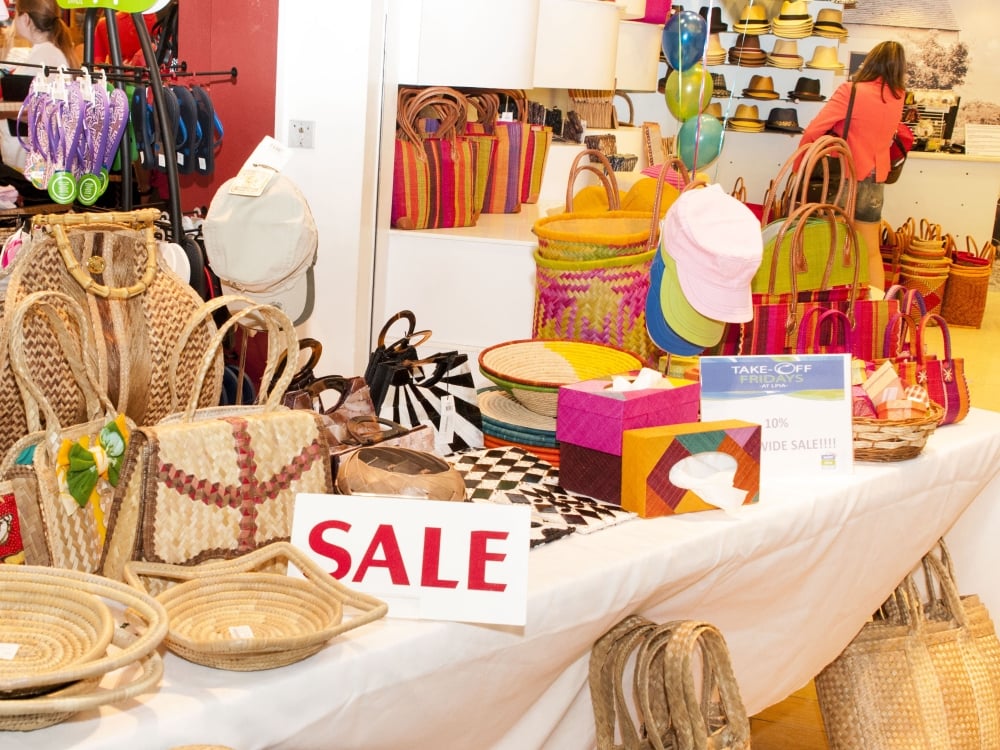 Services
Play Areas: You'll find children's play areas in both US and international departure areas – the perfect place to keep kids entertained while you await takeoff.
Outdoor Patios: Both US and international departure areas feature post-security outdoor patios. Soak up the Bahamian sun as long as you possibly can!
Airport Services: At the airport, you'll find automated banking machines, a travel and luggage center, a post office, and a nurse's station in case of emergencies.
Sunflower Lanyard Program:  Effective December 2022, Lyndnen Pindling International Airport is a proud participant of the Sunflower Lanyard Program.  This program is for people with hidden disabilities who may need extra assistance or time while at the airport. The program allows people to discreetly indicate that they have a non-visible disability. Airport staff members are trained to recognize the lanyards and help the wearer.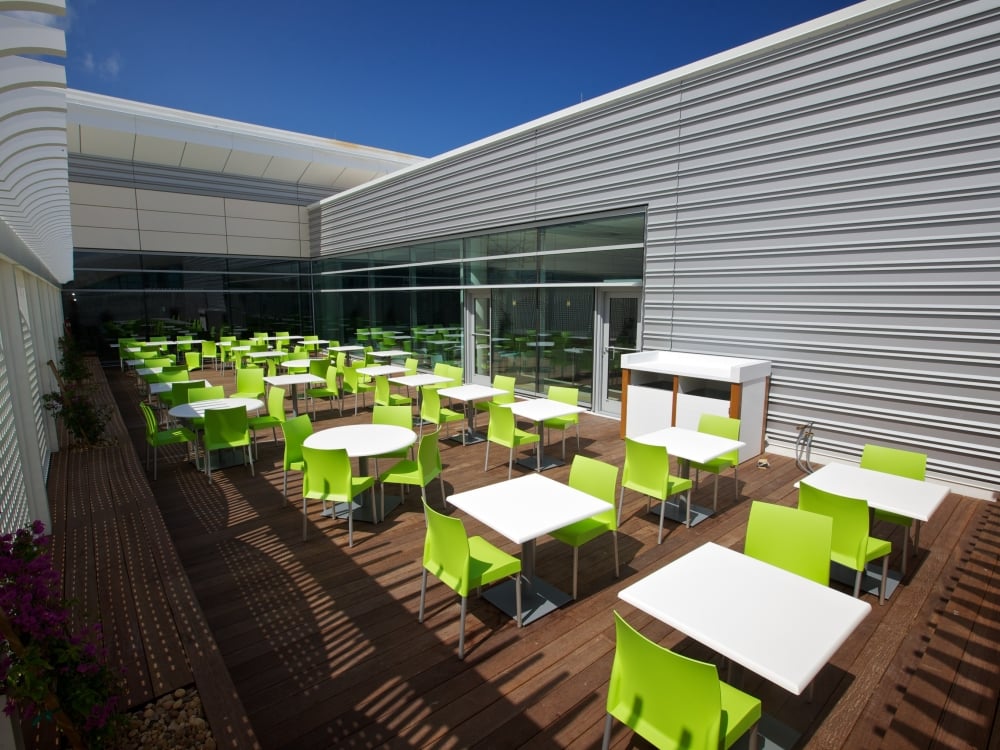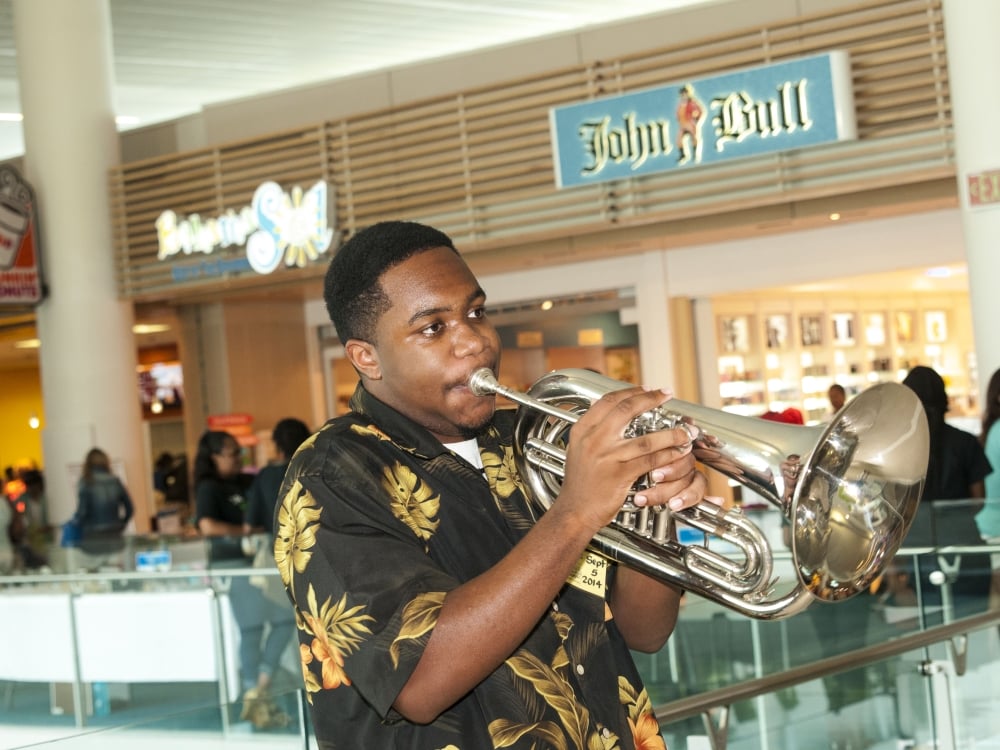 Getting Around
Once you're out of the airport, see how easy it is to get around Nassau Paradise Island with a range of ground transportation services. 
Island Maps
Navigate your way around Nassau Paradise Island with local maps that show you all the area hot spots and must-see attractions.