When you arrive in Nassau Paradise Island, you'll have a variety of transportation options available to you. The easiest way to get from the airport to your hotel or resort is by taxi. Taxis are plentiful at Lynden Pindling International Airport. For visitors who prefer to do the driving, car rentals are also available at the airport. Once you arrive at your hotel, you can explore on foot, hop on the jitney, or grab a taxi for longer journeys. Keep in mind Nassau Paradise Island currently doesn't have any ride-sharing services. 
Car Rentals
If you decide to rent a car, please remember that in Nassau Paradise Island, we drive on the left side of the road. 
Car rental companies located at the Lynden Pindling International Airport are:
Taxis
Taxis are located outside the hotels and may also be hired by the hour. From the Nassau airport taxi rates are approximately $32 to downtown Nassau, $22 to Cable Beach and $38 to Paradise Island—plus the bridge toll. Fares are based on two passengers; there is an additional charge for extra passengers and extra luggage. Generally, it's customary to tip taxi drivers about 15% of the fare. Your hotel can help you arrange taxi service if you require assistance – or just enjoy the peace of mind of having a pre-arranged ride. 
Water Taxis
Ferry boats (water taxis) can take you between Nassau and Paradise Island while at the same time giving you a waterfront view of Nassau Harbour. Tickets can be purchased at the tour desk at Festival Place and at Woodes Rogers Wharf right next door. Tickets cost about $6 per person and the trip is approximately 10 minutes each way. Ferries leave every half hour on the hour from 9:00am to 6:00pm.
Jitneys
Buses, known locally as "jitneys", run in downtown Nassau and Cable Beach several times a day. The cost for a one-way ride is approximately $1.50 per person, and exact change is required. Pay as you exit the bus.
Shuttle Service
Some of Nassau Paradise Island's hotels and resorts offer guests a complimentary shuttle service to and from the airport. Confirm at the time of booking whether a hotel shuttle is an option. 
Island Maps
Navigating around Nassau Paradise Island is easy and convenient! Use our maps to explore hotel and resort locations, the best beaches, historic downtown Nassau, and other must-see attractions.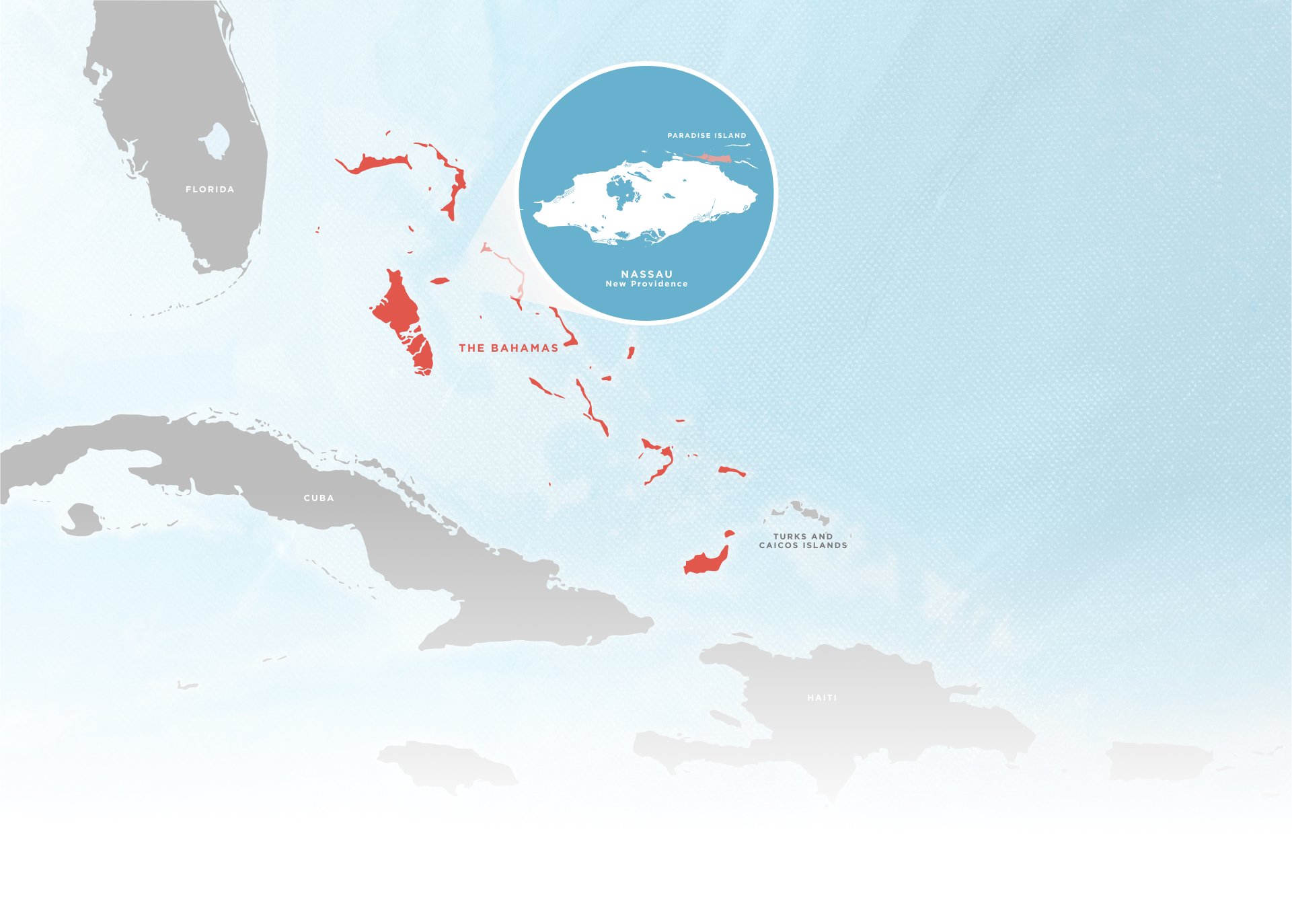 Picture Yourself in Paradise
#NassauParadiseIsland