A Beachfront Paradise for You to Enjoy
Beautifully situated on a quiet stretch of spectacular beach, Paradise Island Beach Club is a place where paradise and luxury blend. Where palm trees rustle in the warm ocean breeze and the surf caresses the shore. Where a mesmerizing and energizing ambiance flows through every inch of our oceanfront resort and awakens you to the pleasures of every new day.
Relax and Recharge in Paradise
The airy, open tropical feel of Paradise Island extends into our 44 sun-drenched villas with their two spacious bedrooms, two bathrooms and fully equipped kitchens. Lounge on your private patio or relax with your favorite television program delivered by satellite. Swim in your choice of two inviting freshwater pools or dive in the ocean at our pristine beach. No matter what you're doing at Paradise Island Beach Club, you'll enjoy top-quality hospitality and friendly, attentive service from our staff.
Onsite laundry, barbecue grills, complimentary bicycles, and WiFi throughout the property's lush grounds—the accommodations at Paradise Island Beach Club combine all of the amenities and privacy you appreciate with the tropical oceanfront setting you crave. Your own piece of paradise is here for you to enjoy at Paradise Island Beach Club, your home away from home.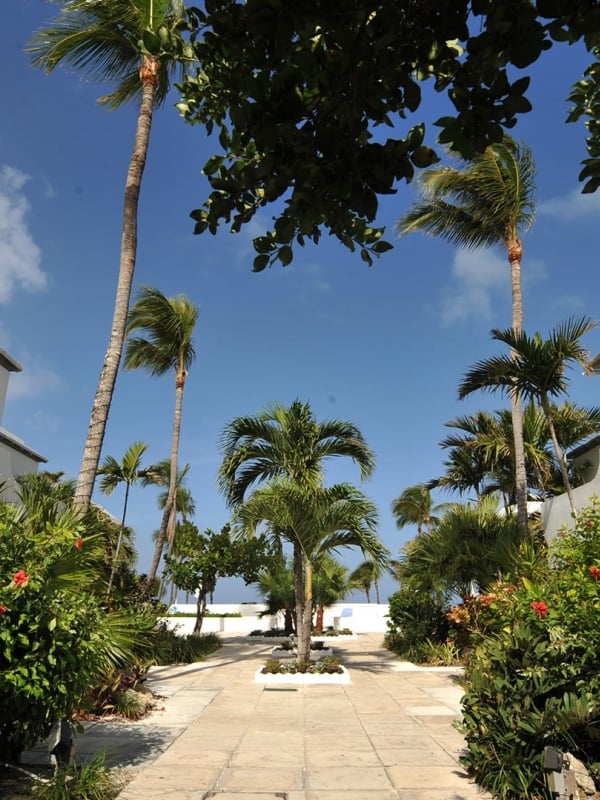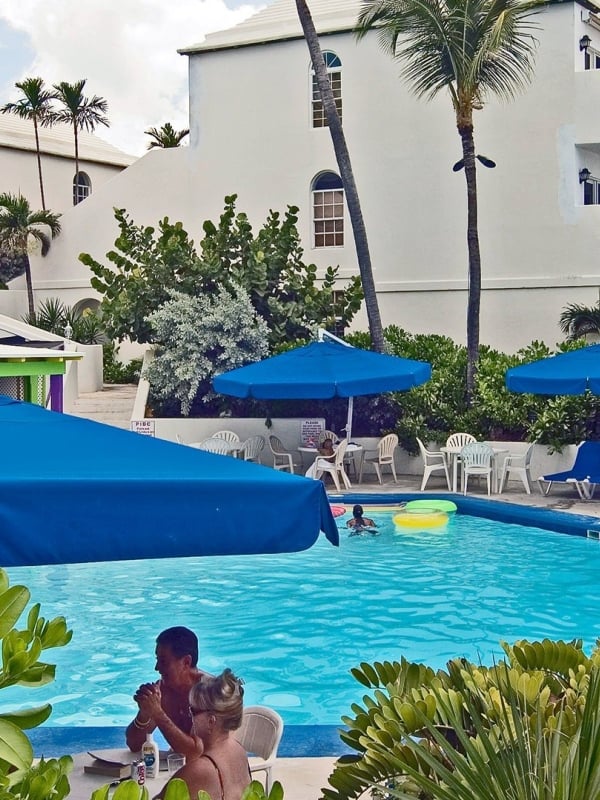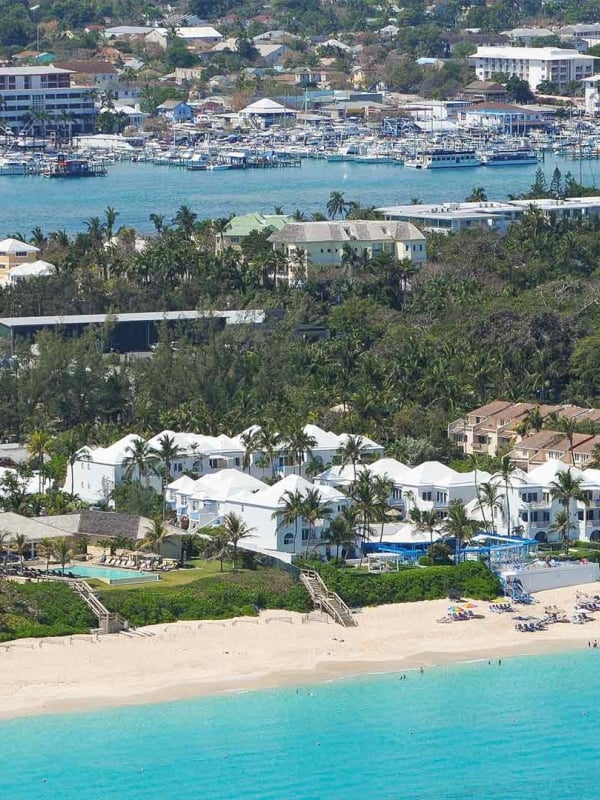 Freshwater Swimming Pools
Paradise Island Beach Club not only offers the warm turquoise waters of a Bahamas beach, our two sparkling freshwater pools are surrounded by lush tropical gardens and chaise lounges—perfect for an afternoon of sun, swimming, and relaxation. Our swim-up bar offers refreshing beverages and our main pool is adjacent to the Reef Bar & Grill, so you can grab a bite or a drink and enjoy its beautiful ocean views.
Fitness Center
The fully-equipped private gym at Paradise Island Beach Club has everything you need to keep up your workout regimen, including cardio and weight machines, free-weights, and televisions.
Soothing Massage
Let one of the skilled massage therapists at Paradise Island Beach Club soothe and relax you under the blue skies and warm breezes of The Bahamas during your island escape.
Deli, General Store & Gift Shop
Outfit your villa with everything you'll need for a decadent island getaway without ever having to leave the serene confines of Paradise Island Beach Club. Our onsite Deli and General Store carries grocery items, liquor and wine, personal items, and authentic souvenirs.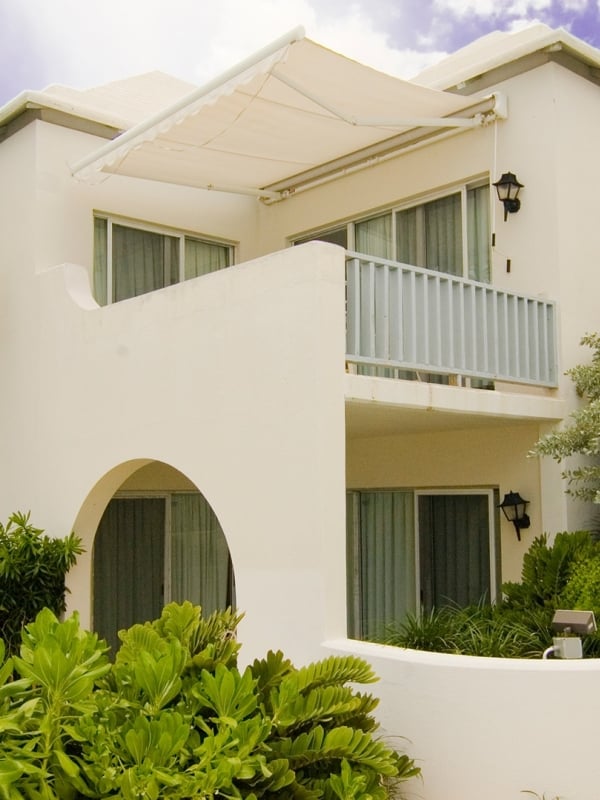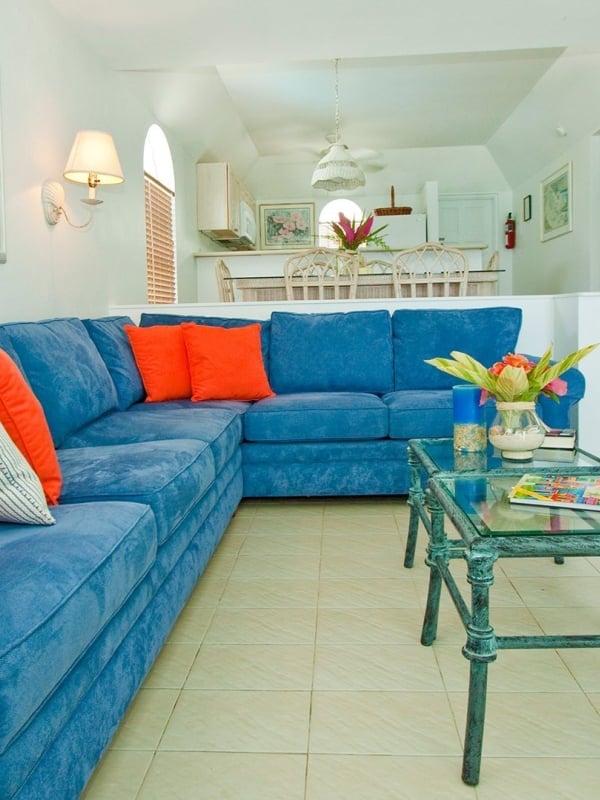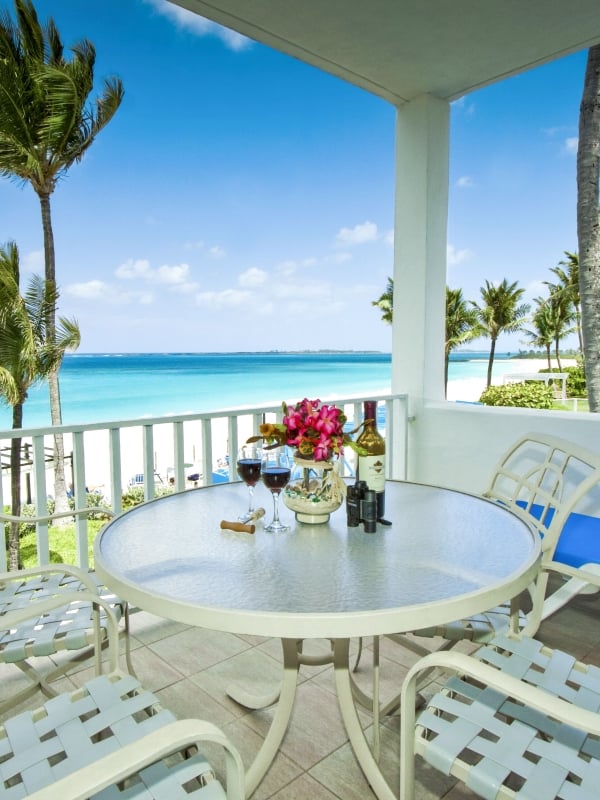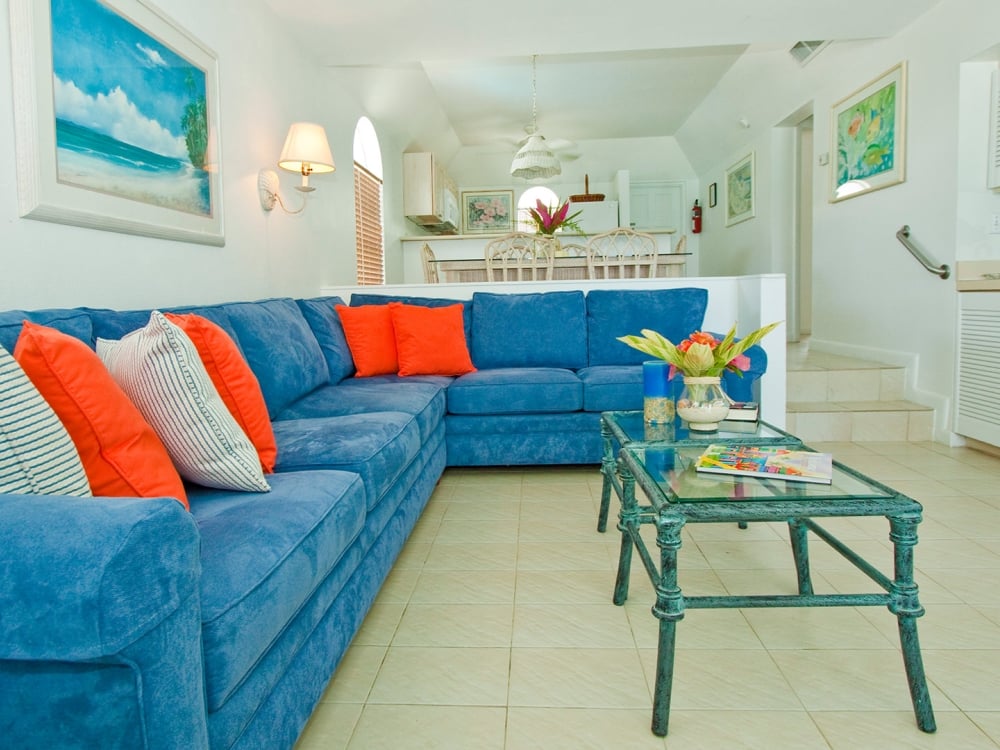 The Villas
Our villas feature two bedrooms—each with a private bath—plus a formal living room, dining area, and a fully equipped kitchen. Your Paradise Island villa combines all the amenities, conveniences, and privacy of home in a relaxing oceanfront retreat. Not only that, each villa can be converted to accommodate two couples with a master suite and junior suite.
Culinary Convenience
Enjoy all of the sensational dining options of Paradise Island.
Paradise Island
Anthony's Seafood and Ribs is the ideal place to enjoy great food in a fun and casual atmosphere...
To get a true taste of paradise, head to Arawak Cay on West Bay Street in Nassau. This popular place...
Atlantis Paradise Island
Marina Village, Paradise Island
There's no better way to get an authentic taste of the flavors and vibe of Bahamian life than at...
Atlantis Paradise Island
Marina Village, Paradise Island
Enjoy the lively atmosphere and family-style casual dining experience of Carmine's. Located in...
Atlantis Paradise Island
Paradise Island
If you're hungry for a New York-style delicatessen, look no further than Murray's Deli at Atlantis...
Atlantis Paradise Island
Paradise Island
The Village Burger Shack at Atlantis, Paradise Island serves up a casual, family-friendly dining...
Atlantis Paradise Island
Paradise Island
The extraordinary 14-acre environment of Dolphin Cay at Atlantis, Paradise Island showcases one of...
Paradise Island
Shopping by the Sea If you're going to Paradise Island to shop, a great place to start is Marina...
Take an historic walk up (or down) the stairs of the Queen's Staircase, Nassau's most visited...
Downtown Nassau
An Authentic Shopping ExperienceRight in the middle of the high-end and boutique shops on Nassau's...
Come take a drive through Nassau and learn the true history of The Bahamas with Majestic Tours. You...
Atlantis Paradise Island
Paradise Island
Spanning a seven-acre lagoon—with skylights and windows to bring the outdoors inside—the Atlantis...