Straw Market
Downtown Nassau
An Authentic Shopping Experience
Right in the middle of the high-end and boutique shops on Nassau's Bay Street you'll find the world-famous Straw Market. It's home to handmade Bahamian crafts, gifts, souvenirs, and items such as hand-woven straw hats, bags, mats, dolls, conch shell jewelry, and wood carvings—and all available at very reasonable prices, especially if you're good at negotiating!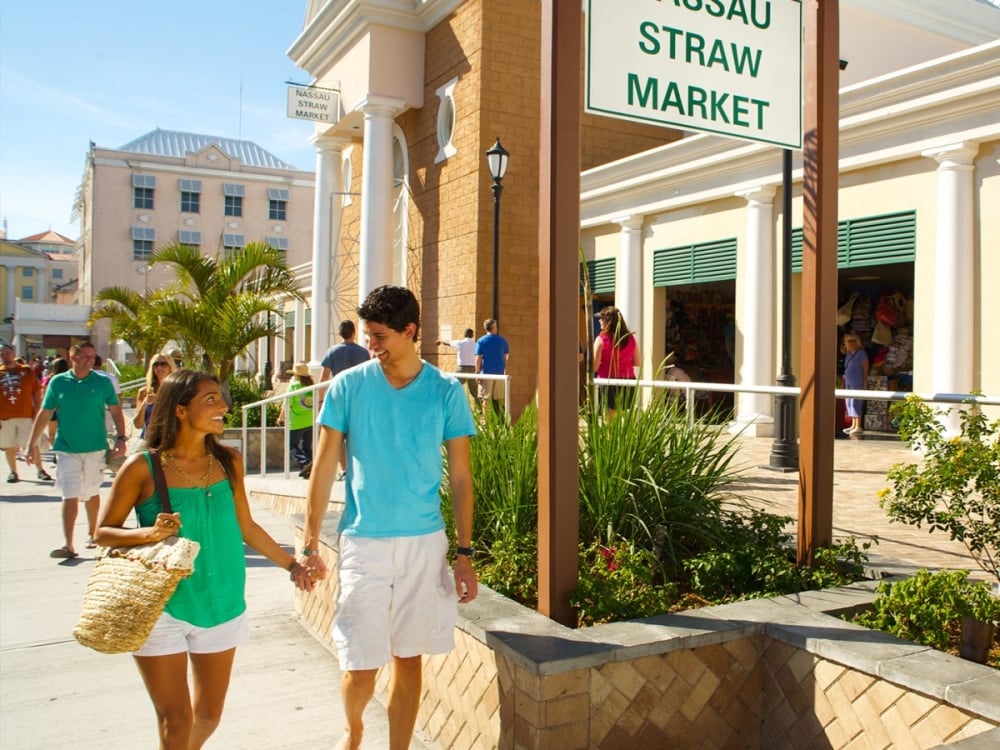 The Past
Located on Bay Street in downtown Nassau, The Nassau Straw Market is an authentic representation of an industry that has been growing throughout The Bahamas and the Caribbean since the early 1940′s. Originally, the craft and skills of plaiting, braiding, and weaving were useful when Bahamians led subsistence lifestyles, with baskets being used for carrying fruit and fishing traps. But following the end of World War II, many North Americans began visiting The Bahamas for their vacations, and straw craft souvenirs soon grew in popularity.
The Present
Nowadays there are organized straw markets all over the island. Pompey Market in Cable Beach is quiet, open and very colorful. You can enjoy a refreshing tropical drink, made with fresh fruit as you stroll the open-air market searching for unique treasures. Paradise Island also has a craft market offering handmade straw items and wood carvings. However, the world-renowned Nassau Straw Market is truly at the center of it all. With thousands of items to choose from—ranging from handmade straw work and wood carvings to local delicacies and treats to "name brand" goods at very inexpensive prices—both visitors and locals alike will enjoy the bustle of activity amongst the hundreds of vendors who are generally always willing to bargain with their buyers. 
Crafts and souvenirs may be purchased with either U.S. or Bahamian cash funds. Open every day of the week from 8:00am to 8:00pm.