Visiting Nassau Paradise Island is a breeze, from getting here to getting around and having a great time. Even so, you'll likely have questions as you plan your vacation, especially if it's your first time traveling to The Bahamas. Here's everything you need to know about enjoying your time in Nassau Paradise Island.  
Climate & Weather
The islands of The Bahamas are blessed with a semi-tropical climate, thanks to the warm Gulf Stream currents and trade winds. Typical temperatures range from 70 to 80 Fahrenheit (21-27 Celcius). Rarely does it climb above 90 F (32 C) on a midsummer's day or fall below 60 F (16 C) on a winter's night. Water temperatures range from the low 80s in the summer to about mid 70s in winter – so you can always enjoy a swim. See more details about our current weather forecast and seasonal trends. 
Currency & Banking
The legal tender is the Bahamian dollar, which is equivalent in value to the U.S. dollar. U.S. currency is accepted throughout Nassau Paradise Island, as are most major credit cards and traveler's checks. Banking hours are Monday through Thursday, 9:30am to 3pm and Friday from 9:30am to 4:30pm. 
Customs
U.S. citizens out of the country for 48 hours are allowed up to $800 worth of duty-free merchandise. For trips shorter than 48 hours, the duty-free exemption is $200. Limitations include 32 ounces of tobacco for those over 21 and no more than two liters of alcohol.
Canadian residents away for seven or more days are entitled to $800 worth of duty-free goods. Limitations include two pounds of manufactured tobacco and up to 40 ounces of liquor or wine. If traveling for 48 hours the duty-free exemption is $800 worth of merchandise.
To make traveling easier, consider packing things you're going to declare separately and keep all your sales receipts.
Drinking Water
Tap water in Nassau Paradise Island is safe to drink, but bottled water is readily available throughout the island.
Electricity
With standard North American 120-volt/60-cycle AC electrical current, you will be able to operate American or Canadian hairdryers, shavers and other small electrical appliances without adapters.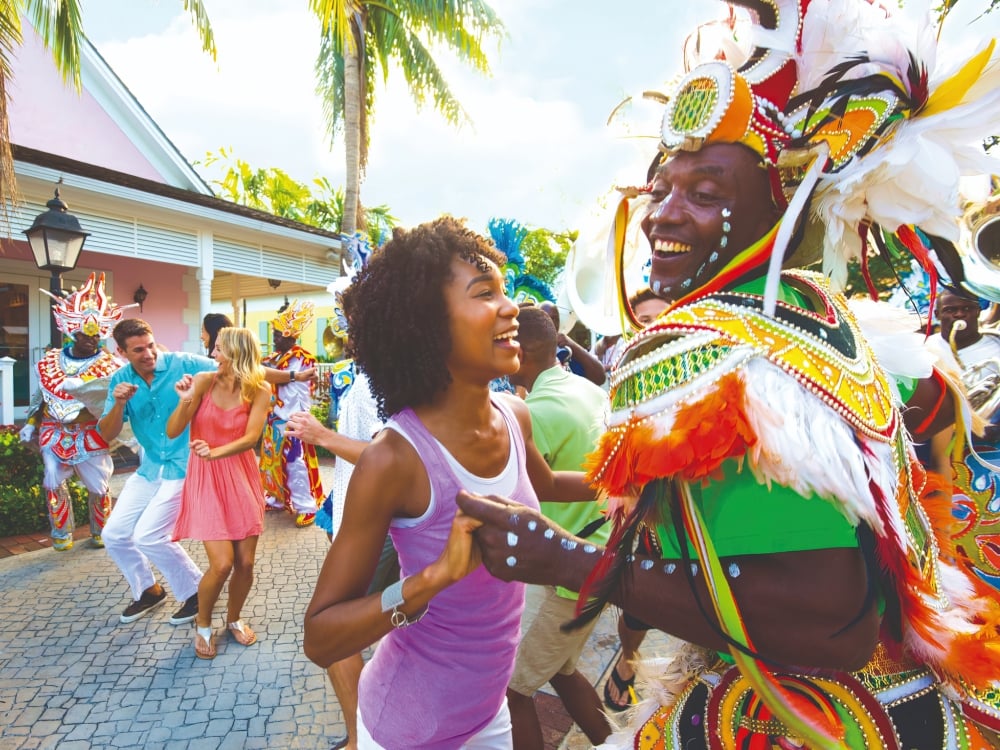 Holidays
Banks, businesses and many shops are closed on the following public government holidays and some close early the day before:
New Year's Day (January 1)
Good Friday (Friday before Easter)
Easter Sunday (Same as in the U.S.)
Easter Monday (Monday after Easter Sunday)
Whit Monday (Seventh Monday after Easter)
Labour Day (First Friday in June)
Bahamas Independence Day (July 10)
Emancipation Day (First Monday in August)
Discovery Day (October 12)
Christmas Day (December 25)
Boxing Day (December 26)
Note: Holidays falling on a Saturday or Sunday are usually celebrated on the following Monday.
Clean & Pristine Certification
The health and safety of our visitors remain a top priority on Nassau Paradise Island. Member hotels and resorts with the "Clean & Pristine" certification have undergone strict certification and inspection by The Bahamas' Clean & Pristine Certification Agency. 
Hotel Check-in/Check-out
Hotel check-in time is generally between 3 and 4pm and check-out time is 11am. If you expect to arrive before check-in time, plan to have a swimsuit and change of casual clothes handy, as most hotels have a changing room and luggage storage for early arrivals. The same applies with late departure flights.
Language
English (more British than American) is the national language of The Bahamas and is intertwined with an appealing Bahamian dialect.
Medical Facilities
Internationally trained doctors are available at the hotels and throughout Nassau Paradise Island. Both the Princess Margaret Hospital and Doctor's Hospital are fully equipped to respond to emergency medical situations and are both located near downtown Nassau.
Telephone, Television and Internet Access
We offer direct-dial telephone service worldwide and satellite television capabilities so that many of our hotels and resorts can offer guests their favorite shows, sporting events and movie channels. High-speed Internet access is also available at most of our hotels.
Time Zone
Eastern Standard Time is used on all islands. From the second Sunday in March to the first Sunday in November, The Bahamas recognizes Daylight Saving Time, in conjunction with the U.S.
Tipping
Restaurants and hotels automatically add 15% to all food and beverage checks in lieu of gratuity. For exceptional service you may wish to leave something extra. Bellboys, doormen and porters usually receive $3 per bag. Taxi drivers should be tipped about 15% of the fare.
 
Traveling with Children
Children under the age of 12 generally stay free in their parent's room in most hotels. Some hotels offer children's programs and scheduled activities to keep children entertained. Babysitting services are also available upon request and at an additional fee.
What to Wear
Casual spring and summer dress is appropriate throughout the year. For dining in more elegant and upscale restaurants, casinos and some nightclubs, you may need collared shirts and slacks. Bathing suits are acceptable only on the beach, pool and poolside dining, not on the streets or in restaurants.
Weddings
To be wed in The Islands Of The Bahamas, couples must be in residence for 24 hours prior to applying for a marriage license. Birth certificates and a notarized affidavit are required. If appropriate, you'll also need divorce papers, death certificate of a former spouse and parental consent if under the age of 18. Most hotels are equipped to assist guests with marriage arrangements. Visit our wedding section or contact the Registrar General Office between the hours of 9:30am to 4:00pm for more details.
The Registrar General Office
Box N-532
Nassau Bahamas
242-323-0594 or 0595 or 0596
OR
The Weddings and Honeymoon Unit of the Ministry of Tourism
(305) 767-4171
Email: [email protected]
1-800-667-3777 
Getting Around
Once you arrive in Nassau Paradise Island, there are lots of ways to get around: hail a cab, hop on the jitney, or board the water taxi! 
Island Maps
Navigating around Nassau Paradise Island is easy and convenient! Use our maps to explore hotel and resort locations, the best beaches, historic downtown Nassau, and other must-see attractions.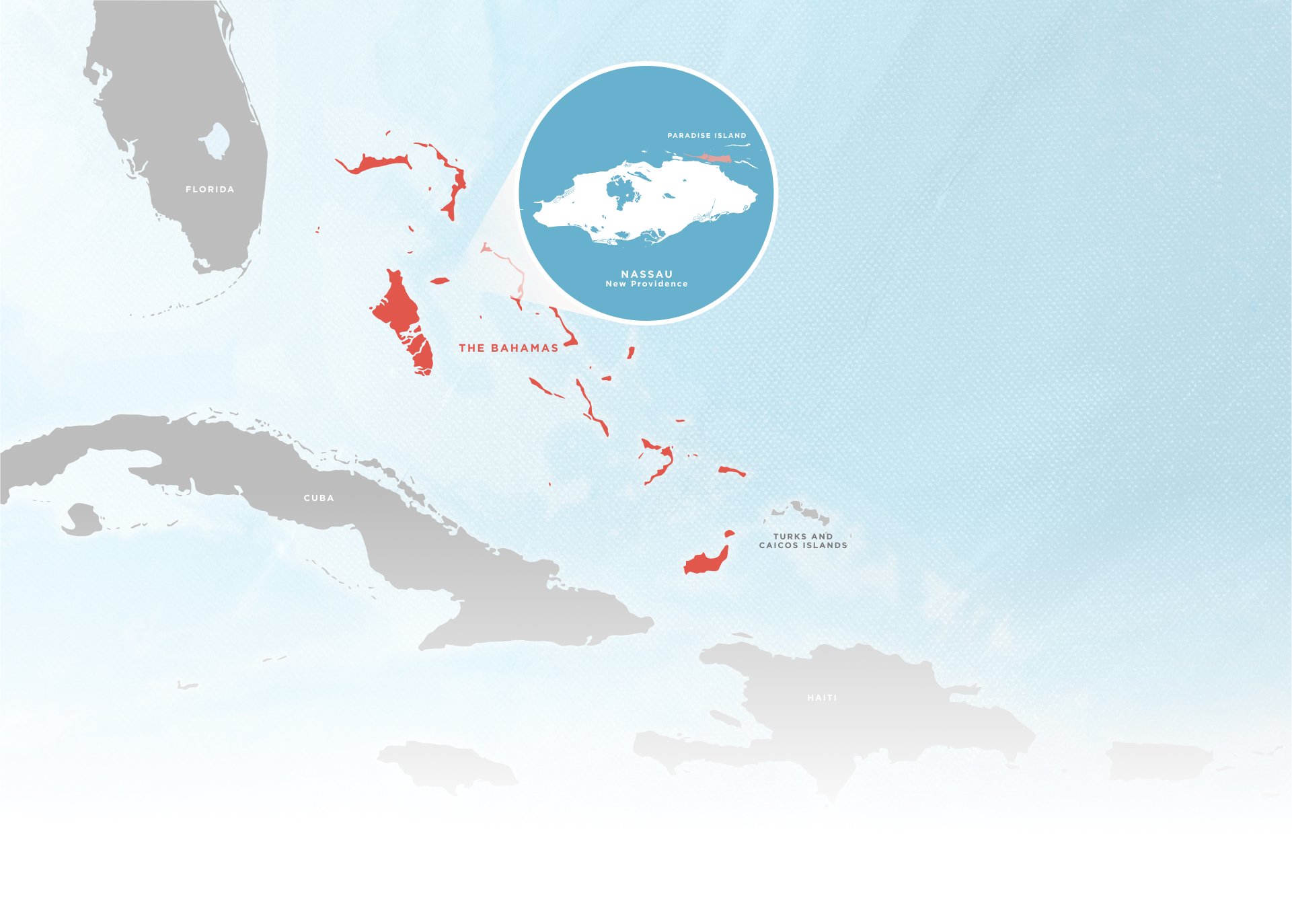 Picture Yourself in Paradise
#NassauParadiseIsland