Before you travel to The Bahamas, please review our entry requirements to ensure a smooth trip. All visitors will require a passport to enter the country, and upon arriving in Nassau Paradise Island, everyone must fill out an immigration form and complete an oral baggage declaration. In some instances, additional paperwork or documentation may be required – read on to see if this applies to you. 
Entering The Bahamas
Nassau Paradise Island is one of the few Caribbean destinations that provides pre-clearance for U.S. Customs and Immigration services, allowing flights from Nassau Paradise Island to enter the United States and bypass the normal U.S. Customs and Immigration clearance encountered on most returns from an international destination. The Lynden Pindling International Airport is also the first airport outside of the U.S. to implement TSA PreCheck.
If you are a U.S. citizen, you will need a valid U.S. Passport for re-entry into the United States. The Bahamian Government may also require proof of return airline ticket and sufficient funds to support your stay. Please be aware that a voter registration or certified birth certificate is no longer accepted as proof of U.S. citizenship. If you do not have a passport, please visit www.travel.state.gov for the most current information about the passport application process.
Upon arriving in Nassau Paradise Island, everyone must fill out and sign an immigration form, keeping a portion of the card in hand until departing. An oral baggage declaration is required.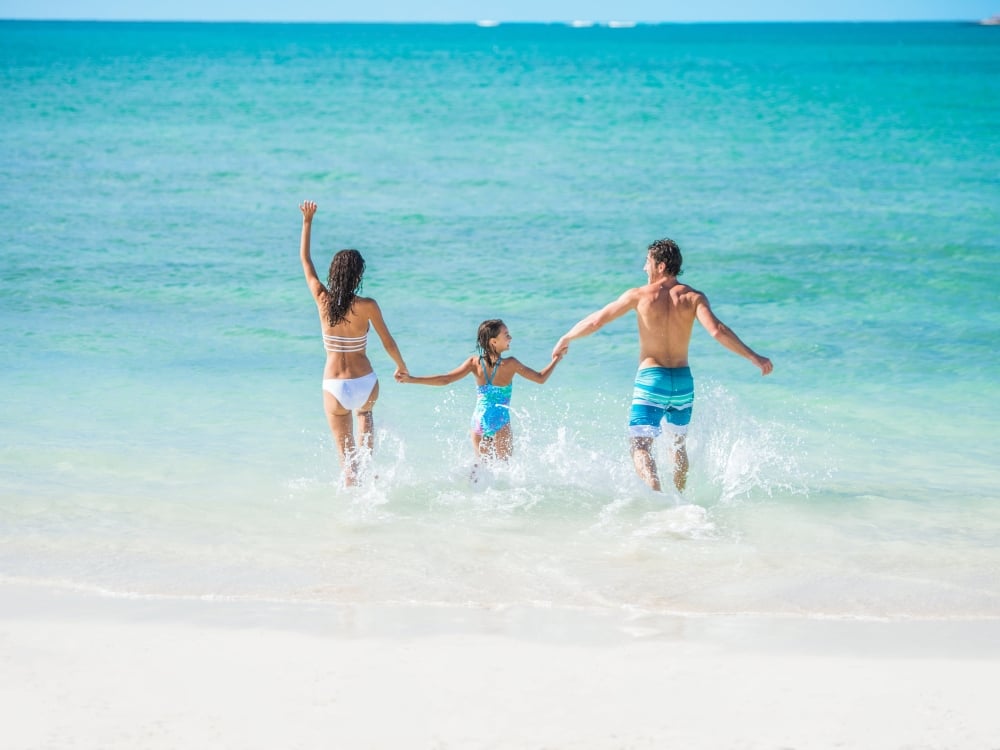 Coming From Canada
Canadians must present a passport to visit the Bahamas, which must be valid for at least three months beyond the date of expected departure from that country. Prior to traveling, ask your transportation company about its requirements related to passport validity, which may be more stringent than the country's entry rules.
Permanent residents of Canada must travel with their Permanent Resident Card and a valid passport from their country of origin.
Visa Requirements
Tourist visa:  Not required
Business visa:  Not required
Student permit:  Required
For more information visit the Government of Canada's Travel website.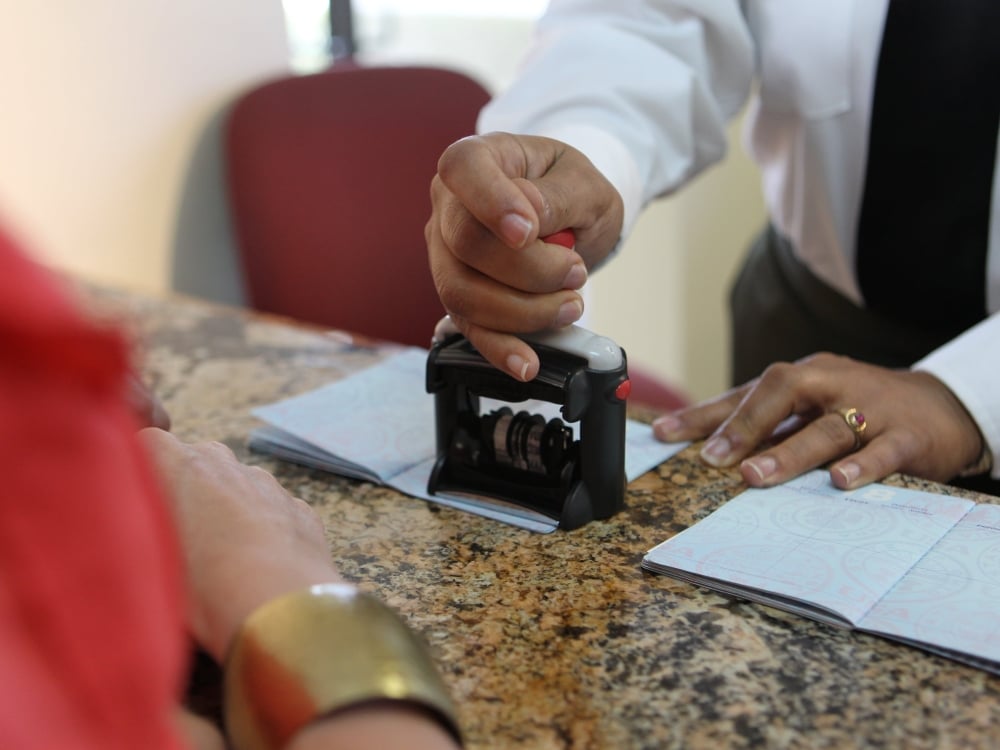 Non-U.S. Citizens Currently Residing in the U.S.
To enter The Bahamas, non-U.S. citizens need the following documentation:
For visits NOT exceeding 30 days:
An Alien Registration Card (Green Card) and a Valid National Passport from their country of birth are required.
For visits exceeding 30 days:
A Valid National Passport and a Bahamas Visa are required.
Other International Visitors
To enter The Bahamas directly or through the U.S., citizens from countries other than the U.S. and Canada are required to present a valid passport which must be current up to your travel period and some countries are also required to have a Bahamas visa. If you are departing The Bahamas for a country that has the passport validity requirement of six (6) months beyond the dates of travel, then that requirement will be enforced. You must also have a return, or onward journey ticket, and proof of funds to support your visit.
Please review The Bahamas Government Website for exact details on Visa requirements as they pertain to your country.
COVID-19 Travel Requirements
Ready to treat yourself to that long-overdue getaway to Paradise? It's now easier than ever to visit Nassau Paradise Island. With no required COVID-19 entry tests for travelers, The Bahamas is ready to welcome everyone to their island home, right next door. For complete information about visiting The Bahamas, please visit our government website. 
Other Health Information
Most visitors to The Bahamas do not need special vaccinations before entering the country. However, travelers over the age of 1 year must provide a Yellow Fever Vaccination Certificate, if arriving after leaving or transiting certain countries and must be vaccinated 10 days before entering The Bahamas. For an up-to-date list of countries, please visit The Bahamas government website.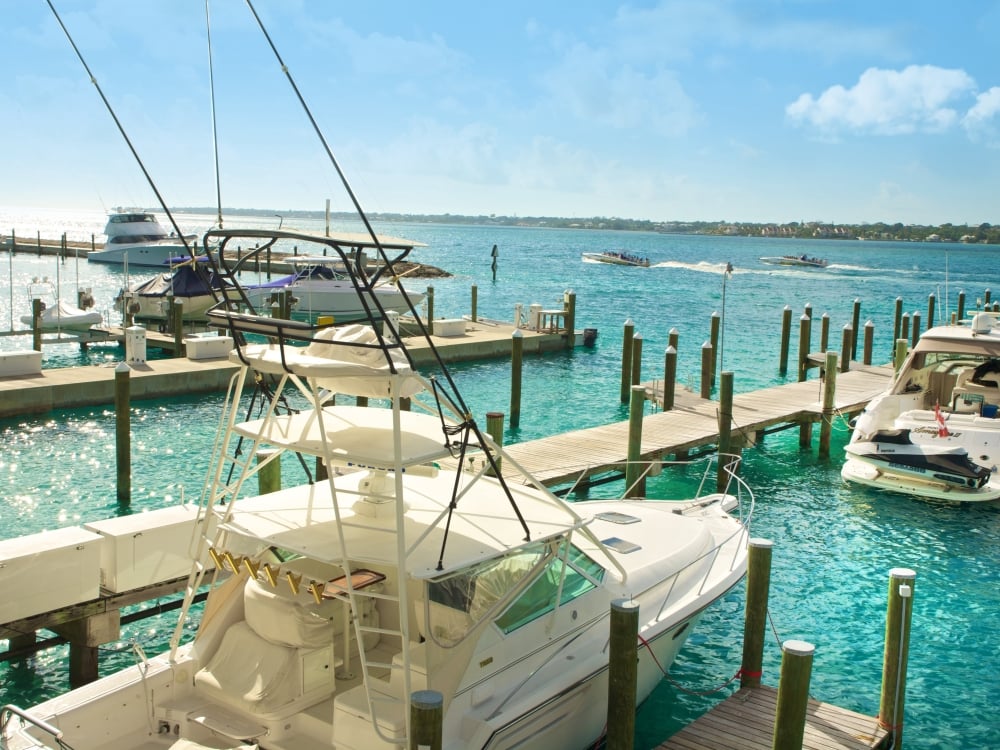 Arriving By Boat
Documentation: If you're entering The Bahamas on a private boat, such as a yacht, a pleasure boat, or a fishing boat, you'll need the following documentation: 
One copy of the Bahamas Customs Clearance Form (Download PDF) 
One Bahamas Immigration Card per person (Download PDF)
Proof of Citizenship (passport)
Process: When you arrive in The Bahamas by boat, you are required to clear Customs and Immigration at the nearest designated Port of Entry. Fly the yellow quarantine flag and notify Customs of your arrival. Until your vessel has been cleared, only the captain is allowed to leave the boat. Upon arrival, everyone on board will need proof of citizenship (passport) and a completed immigration card. 
All boats entering The Bahamas are required to pay an entry fee that covers a cruising permit, fishing permit, and departure tax for up to three people. Each additional person on board will be charged an extra $25 departure tax. This fee is good for a second re-entry within a 90-day period. Fees are $150.00 for boats up to 35' and $300 for boats over 35'. 
For more information and details about entering and exiting The Bahamas by boat, please visit the Association of Bahamas Marinas site. 
Getting Around
No matter where you're heading and what you'd like to see, it's easy to get around Nassau Paradise Island with a range of ground transportation services. 
Island Maps
Navigate your way around Nassau Paradise Island with local maps that show you all the area hot spots and must-see attractions.