Marinas in Nassau Paradise Island
If you're planning to travel to Nassau Paradise Island by boat – or simply seeking a welcoming harbour while cruising around the Caribbean – our marinas are the perfect place to drop anchor and enjoy some warm Bahamian hospitality! Come ashore in the heart of downtown Nassau or sunny Paradise Island and experience local Island culture, great dining and entertainment options, beautiful beaches, and plenty of shops and services. Explore Nassau Paradise Island's marinas and get ready to make memories on land and sea. 
Arriving By Boat 
To enter The Islands Of The Bahamas, private vessels need digital submission of forms and on-line pleasure vessel clearance from Click 2 Clear.  For detailed information and instructions, visit Click 2 Clear information page.
Visiting boaters must clear Customs and Immigration at the nearest designated Port of Entry. As you enter each port, fly the yellow quarantine flag and notify Customs of your arrival. Only the captain is permitted to leave the boat until your vessel has been cleared.
https://www.bahamasmarinas.com/enteringexiting-policies
For more information and details about entering and exiting The Bahamas by boat, please visit the Association of Bahamas Marinas site.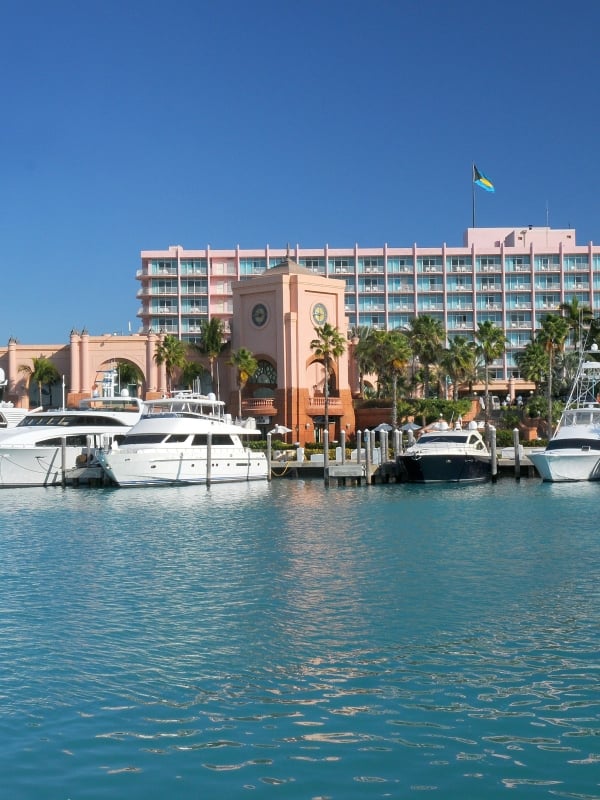 The Marina at Atlantis
Offering direct access from Nassau Harbour, Atlantis Marina has slips for 63 mega-yachts, unrestricted mast height for sailboats, and convenient access for powerboats – all located a stone's throw from Atlantis' shops, restaurants, and entertainment.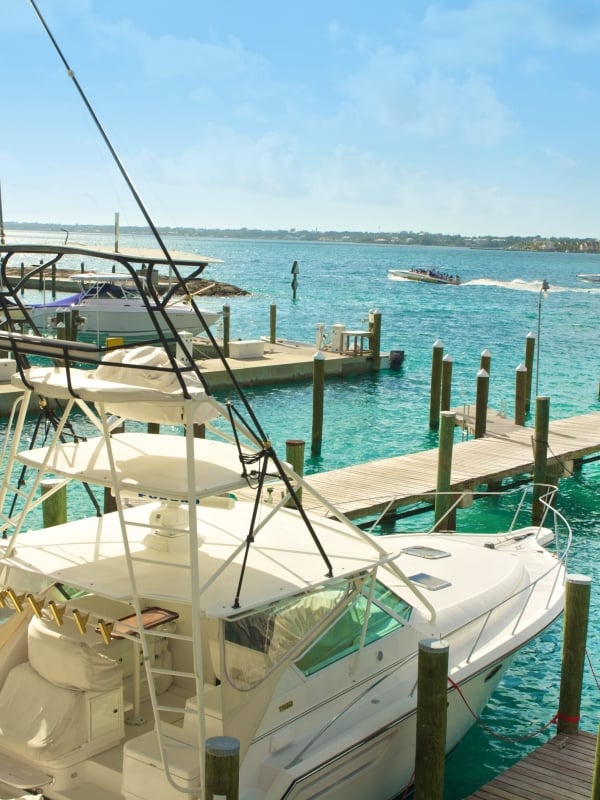 Pointe Marina
A full-service deep-water marina features 45 slips, professional service, and experienced staff, just steps from the Straw Market, world-famous beaches, and downtown Nassau's dining, nightlife, and services.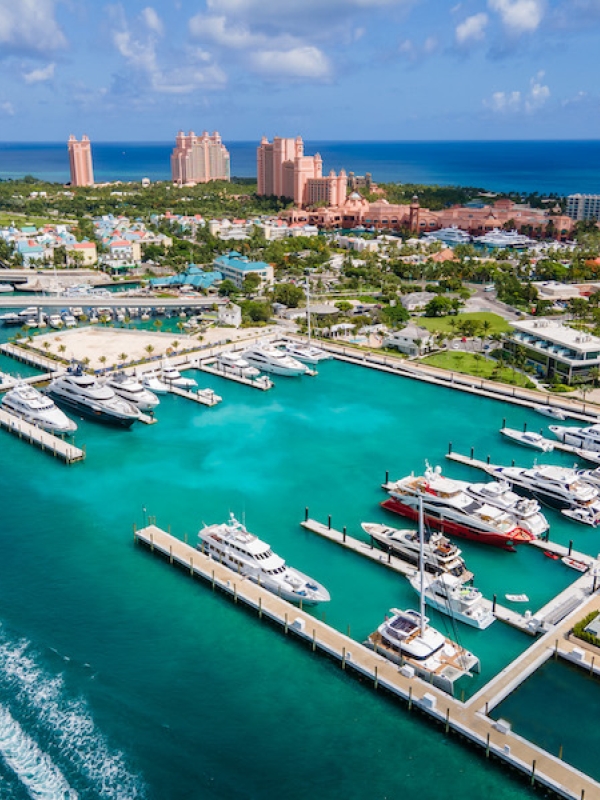 Hurricane Hole
Paradise Island's iconic Hurricane Hole Superyacht Marina  at Paradise Landing offers 6,100 linear ft of fixed and floating dock slips, onsite Customs & Immigration services and in-slip fueling. Owners and guests at Hurricane Hole are just 120 steps from Atlantis Paradise Island and enjoy the convenient access to the island's restaurants, bars, beaches, golf, nightlife and retail
Paradise Landing
Welcome to Paradise! Paradise Landing is an exclusive community for boaters and residents featuring amenities like a wine & liquor shop,  poolside bar & grill, luxury residences, a pharmacy, and more – a wonderful place to gather, greet old friends, and make new ones.