Dolphin Cay, Atlantis
Paradise Island
Atlantis Paradise Island
The extraordinary 14-acre environment of Dolphin Cay at Atlantis, Paradise Island showcases one of the largest and most sophisticated marine habitats and animal rescue-rehabilitation facilities unlike anything in the world.
In addition to caring for dolphins and sea lions and studying their behavior, Dolphin Cay offers unparalleled educational experiences. Visitors can participate in creative, non-disruptive "interactions" that build real awareness, stir emotion, and help fund our conservation efforts.
Every visit to Dolphin Cay supports the Atlantis Blue Project Foundation, creating and promoting solutions for a wide range of marine conservation challenges from coral reef degradation to marine species in decline.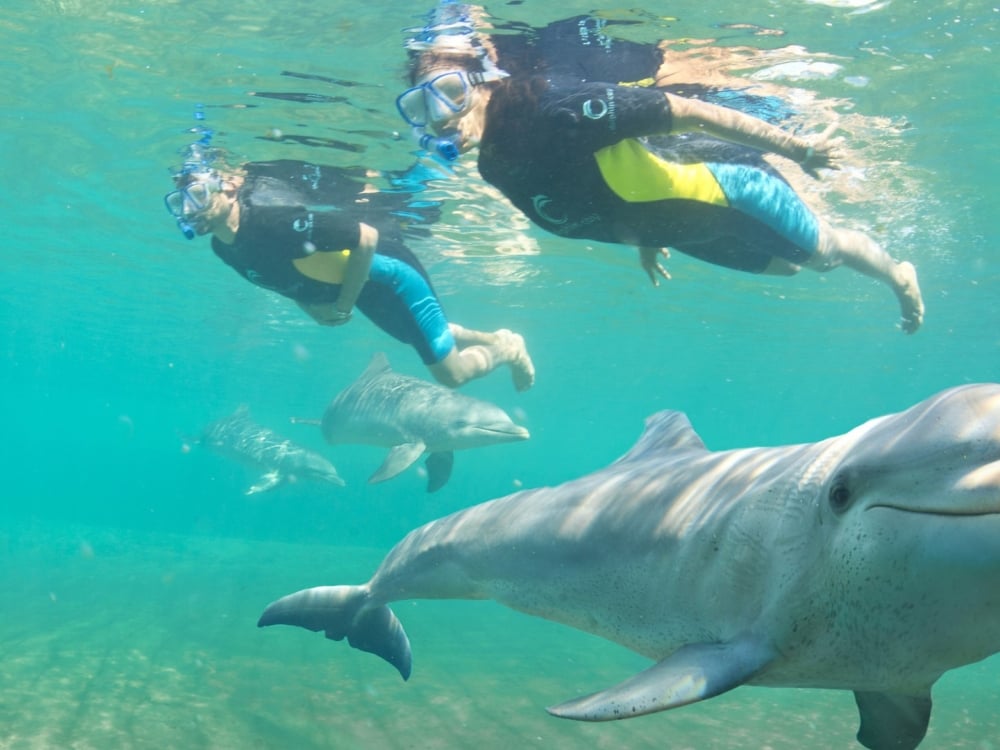 Dip 'N Discover at Dolphin Cay
Wearing a wetsuit and sitting in waist-high water, you will have the chance to get close to the dolphins, face-to-face, feeling that personal connection. The entire interaction lasts between 60-90 minutes (30 minutes of water time). Swims for children 3 and under are complementary with a parent/guardian. Children 10 and under must be accompanied by a parent or guardian. Learn more
Junior Ultimate Trainer for a Day
For children ages 6 to 10, the Junior Ultimate Trainer for a Day program promises to be a thrilling and educational day filled with fun and unforgettable memories. They'll get to experience first-hand the fascinating world of dolphin and sea lion trainers, and work alongside Aquarists feeding fish and sea turtles. Limited to just 12 children (in two groups of six), the program lasts four hours and includes lunch with Atlantis Marine Mammal Specialists and Aquarists. Learn more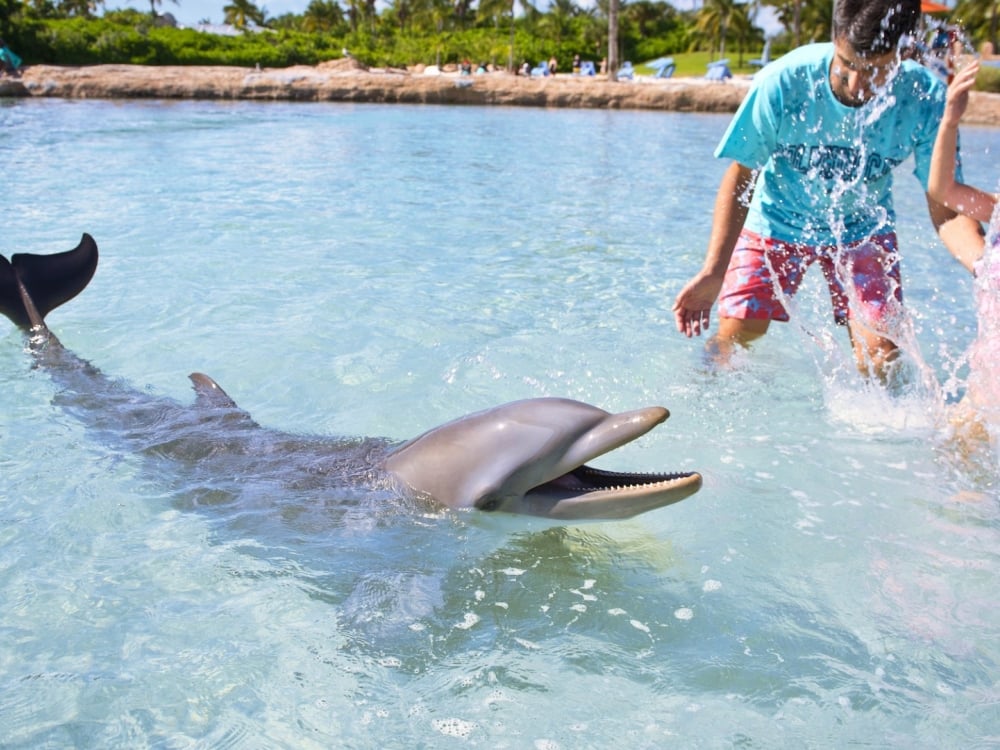 Ultimate Trainer for a Day
For an adventure of a lifetime, join the Trainer for a Day program at Dolphin Cay and spend 6 hours with a Marine Mammal Specialist to feed, train and care for exotic marine animals. Experience customized dolphin and sea lion training sessions, take a behind-the-scenes tour of Dolphin Cay's world- class facilities, hand-feed stingrays and sharks and even enjoy lunch with an Atlantis Marine Specialist at Cascades outdoor restaurant at The Cove Atlantis. Learn more
Stingray Experience
Am amazing hands-on encounter with hundreds of Cownose stingrays and colorful, tropical fish, the Atlantis Stingray Experience offers you the unique thrill of feeding rays in a shallow lagoon, as well as the opportunity to snorkel alongside them. Smaller children can feed the rays from the shallows in Stingray Lagoon, while older children and adults can feed in waist-deep water. The program lasts 45 minutes, during which an Aquarist will demonstrate the proper way to feed and share fun facts about the rays. NOTE: This experience is only available for Atlantis guests. Groups are limited to 8 people. Participants must be at least 5 years of age. A parent or guardian must participate with anyone under the age of 12. Learn more
Snorkel the Ruins of Atlantis
A thrilling snorkeling adventure that will take participants on a journey through the submerged ruins of the lost city of Atlantis. This program consists of a 30-minute snorkel to the Ruins Lagoon that is teeming with over 20,000 pelagic fish, including the magnificent spotted eagle ray. Participants will explore the Ruins Lagoon and find Atlantis inspired artifacts in this 2.7 million-gallon marine exhibit. NOTE: There is an age requirement of 8 years for this program. Children under 13 are to be accompanied by a paid adult. Learn more.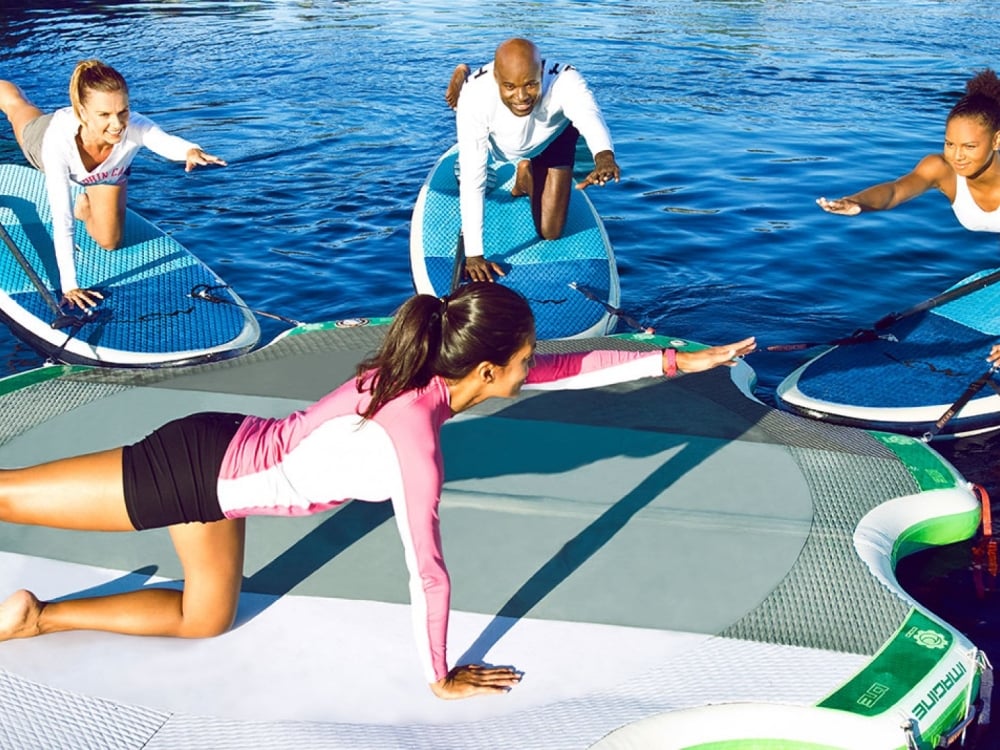 Paddleboard with the Dolphins
You might have been on a standup paddleboard before, but, chances are, you have never done it like this. Under the guidance of skilled instructors, you will soon be paddling across a calm 11-acre lagoon, at sunrise, as a pod of dolphins play around you. The entire interaction lasts 45 minutes. Participants must be 13 years and above. Learn more
Kayak
Discover how curious the residents can be while you kayak at sunrise among the world-famous Katrina dolphins and their calves. Our kayaks are equipped with a "window to the sea" so that you can watch the animals play underwater (and they can see you!). Our bottlenose dolphins invite you to share in the wonders of a new day. The entire interaction lasts 20 minutes. Children must be 12 and above and accompanied by an adult. Learn more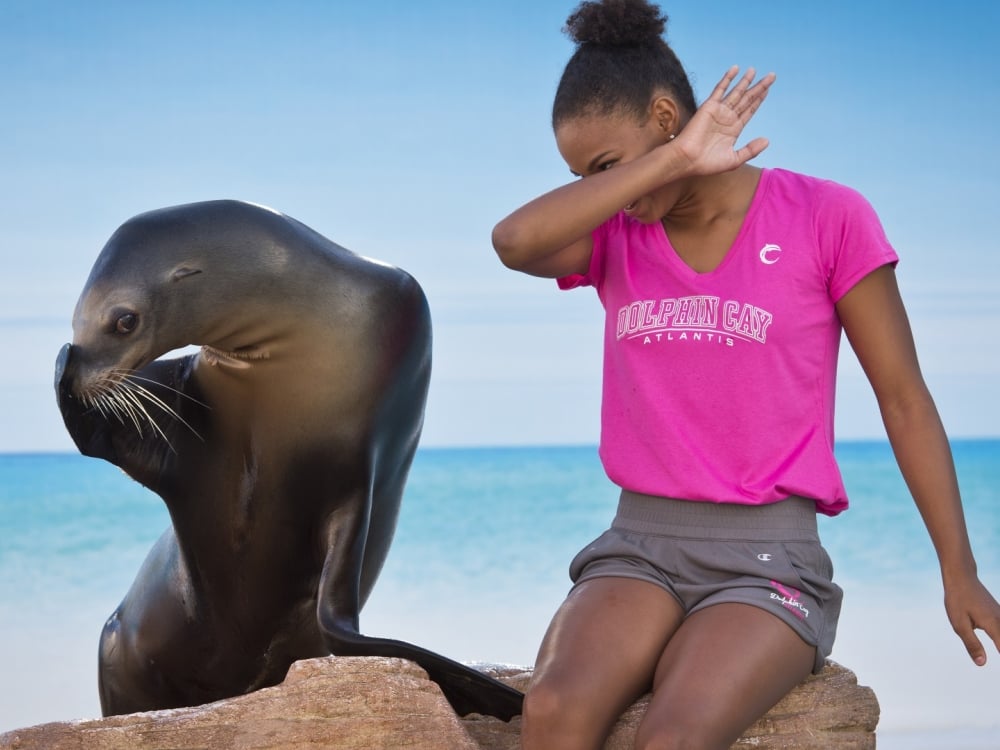 Playtime with the Sea Lions
When it comes to having fun, nobody does it better than this bewhiskered scamp of the seas. This experience brings you up-close-and-personal with Dolphin Cay's sea lions, watching them cavort, bark and splash. The interaction then takes you "behind the scenes," where Atlantis' veterinarians and trainers feed and care for all of our marine mammals in one of the largest marine mammal facilities in the world. This interaction is limited to 12 guests and open to all ages (children under 10 must be accompanied by a parent or guardian). It begins with an orientation and includes 30 minutes in the water and all-day access to Dolphin Cay's private beach. Learn more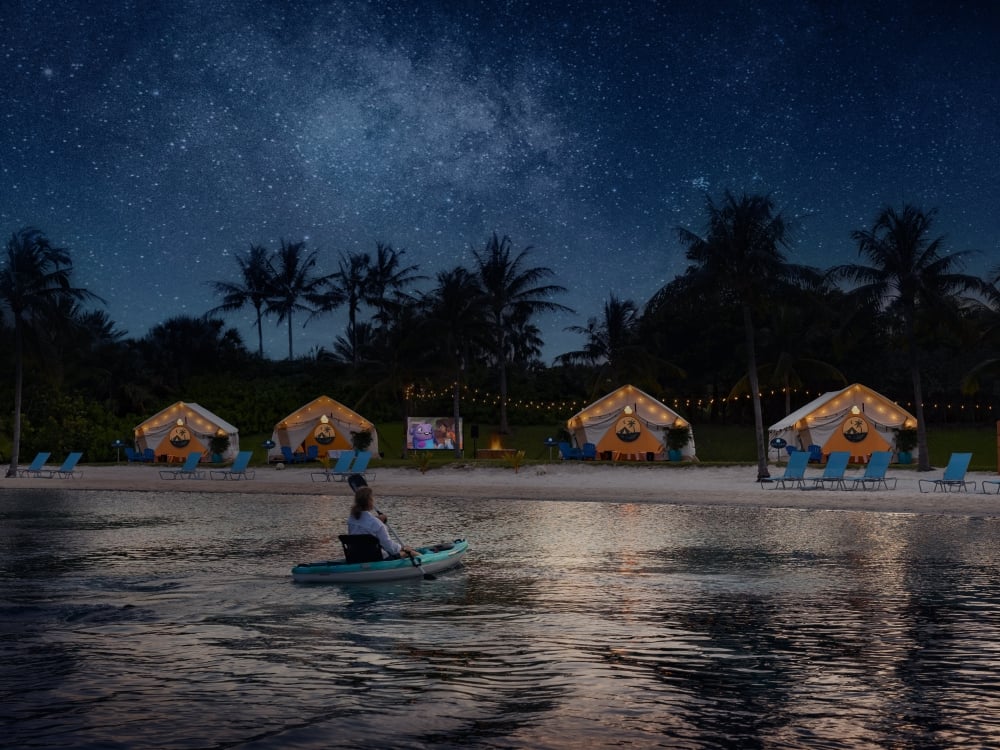 Marine Life Camping Adventure
Available Monday - Friday, this dusk-to-dawn VIP experience allows guests to connect with marine life and experience the legendary undersea world of Atlantis. Your adventure begins as you kayak with dolphins and journey to The Ruins Lagoon for an unbelievable twilight snorkel. You'll then venture behind the scenes for a Sea Keeper-led tour, encountering sea turtles and other majestic creatures. Overnight, camp out along the shores of Dolphin Cay in a climate-controlled, luxury tent. Wake up to the sights and sounds of dolphins frolicking and playing beside the iconic Royal Towers and picturesque landscape. Learn more
Contact Dolphin Cay Phone: 1-242-363-6950 
Email: [email protected]