No matter how long your guest list might be, your friends and family will want to RSVP "Yes" when they realize how easy getting to The Bahamas is! Convenient nonstop flights from many major U.S. airports make traveling to Nassau Paradise Island a breeze, while the world's first TSA PreCheck outside of the United States and Global Entry speeds up the process even more for qualified travelers. 
Routes
Did you know Nassau is just 184 miles from Miami? Getting here is easy and convenient – see nonstop and connecting routes to Lynden Pindling International Airport.
Entry Requirements
In order to enter The Bahamas, your guests must have a valid passport. Review full entry requirements and share this info with your family and friends. 
Lynden Pindling International Airport
Lynden Pindling International Airport is the first non-U.S. TSA PreCheck destination in the world. Shops, services, and amenities provide a warm Bahamian welcome for your guests. 
Frequently Asked Questions
See answers to some of the most commonly asked questions about getting married in Nassau Paradise Island. 
Island Maps
Navigating around Nassau Paradise Island is easy and convenient! Use our maps to explore hotel and resort locations, the best beaches, historic downtown Nassau, and other must-see attractions.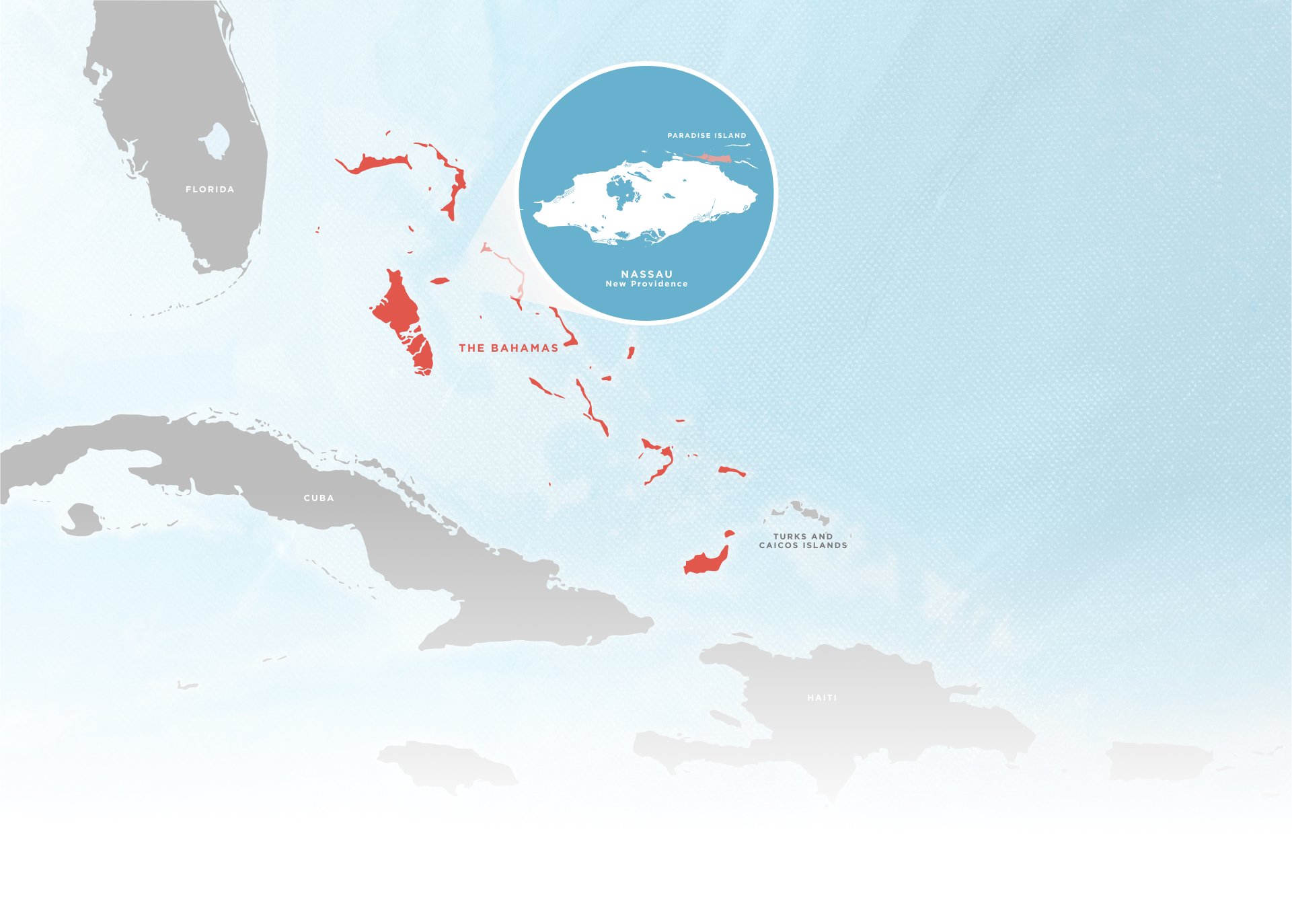 Itineraries
Carefully curated to showcase Nassau Paradise Island's must-see attractions and activities, our itineraries are designed to take the guesswork out of your group travel.
Picture Yourself in Paradise
#NassauParadiseIsland