Planning to say "I do" in Nassau Paradise Island? Before you do, it's important to be familiar with the legal requirements for getting married in The Bahamas to ensure you can get hitched without a hitch! Find out how and when to obtain a Bahamian marriage certificate, how much it will cost, and what documentation you'll need to bring with you.
How to Obtain a Bahamian Marriage License
You can view or download a Bahamian marriage license application here.
Both you and your partner will need to be in The Bahamas for at least 24 hours prior to applying for a license at the Registrar General's office in Nassau. The exception is for guests who arrive via cruise ship – in this case, you'll need a letter from the Ship's Purser/Guest Services to confirm you have been in Bahamian waters for 24 hours. Two witnesses aged 18 or older must sign your marriage license, and witnesses can be provided if necessary.
It takes two business days to receive your marriage license (excluding Bahamian holidays)  and it's valid for 90 days. The fee for a marriage license is $120, which includes one certified copy of a marriage certificate.
Required Documents
Couples wishing to get married in The Bahamas must provide government-issued photo ID from their country of residence (for example, a valid passport).
You'll need proof of your date of arrival in The Bahamas. Use your Bahamas Immigration Card or the entry stamp in your passport as proof of your arrival date.  
If you're single and have never been married before, you'll need a declaration certifying this fact. This can be sworn before a notary public or another person authorized to administer oaths in your country of residence. You'll need this document when you apply for a marriage license. If you prefer, you can also make this declaration in The Bahamas with an attorney-at-law or notary public.
If you are a minor under 18 years of age, you must have written parental consent to get married in The Bahamas. Consent forms can be obtained from the Registrar General's office.
If you're divorced, you must produce an original final divorce decree or a certified copy with a raised or color seal.
If you are widowed, you must produce a death certificate for the deceased spouse.
The Registrar General's Office in Nassau is open to the public from Monday-Friday, 9:30am – 4:00pm, closed on Bahamian holidays. Contact the office by phone at: (242) 323-0594, (242) 323-0595, (242) 323-0597 with any questions.
Wedding Air Service
Getting to Nassau Paradise Island is easier than you might expect – great news for you, your spouse, and your family and friends.
Frequently Asked Questions
See answers to some of the most commonly asked questions about getting married in Nassau Paradise Island. 
Island Maps
Navigating around Nassau Paradise Island is easy and convenient! Use our maps to explore hotel and resort locations, the best beaches, historic downtown Nassau, and other must-see attractions.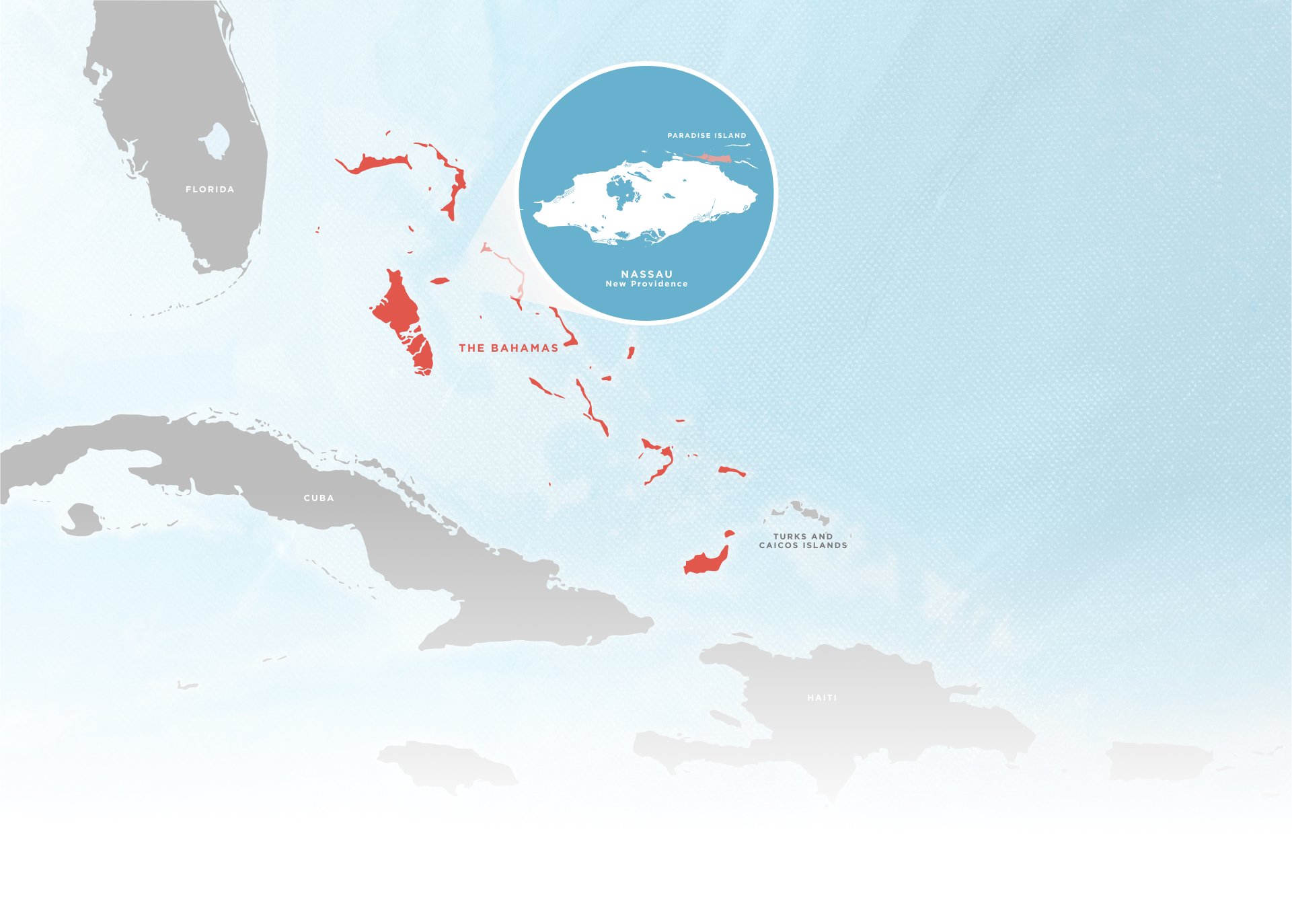 Picture Yourself in Paradise
#NassauParadiseIsland