5 Boutique Experiences in Nassau Paradise Island
For a one-of-a-kind experience during your next getaway to Nassau Paradise Island, check out one of our boutique hotels! Each of these properties boasts unique décor, amenities, and special touches that make every stay unforgettable. Plus, since these hotels are on the smaller side, guests receive attentive, personalized service from check-in until departure. It's time to discover what sets each of Nassau Paradise Island's six boutique hotels apart.
Bay View Suites Paradise Island: Home Away From Home in The Bahamas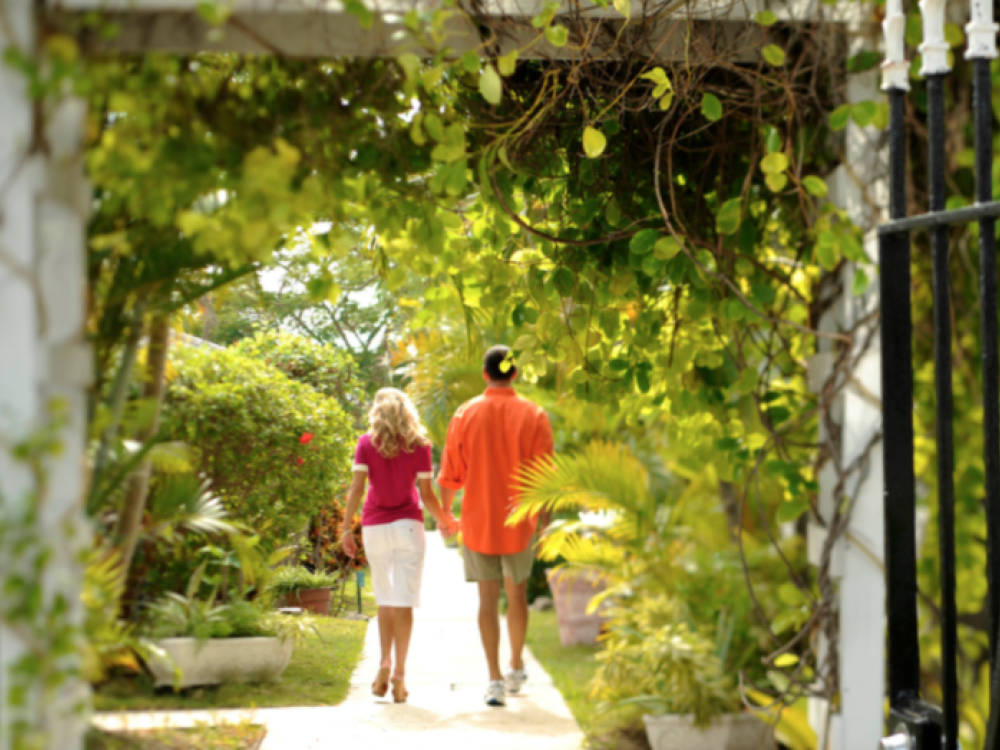 Located in the heart of beautiful Paradise Island, Bay View Suites combines all the comforts of home with a gorgeous setting close to some of The Bahamas' best sandy beaches, dining, shopping, and much more! Bay View Suites offers a fantastic array of amenities: three pools, an exercise facility and tennis court, four acres of colorful tropical gardens – everything you need for the perfect escape to Paradise.
Spacious suites, townhouses, and villas offer plenty of space for everyone, and with special touches like complimentary WiFi and fully-equipped kitchens, it's like having a home away from home in Paradise Island. Friendly staff members go the extra mile to ensure every guest enjoys a relaxing stay. With babysitting, guest laundry, and dry-cleaning services on site, it's easy to unwind and enjoy the best of everything Paradise Island has to offer. Grab a cocktail from the poolside lounge, slip on your most fabulous sunglasses, and bask in the sun for the day – you've earned it!
Graycliff Hotel: Glamour & Gourmet in Downtown Nassau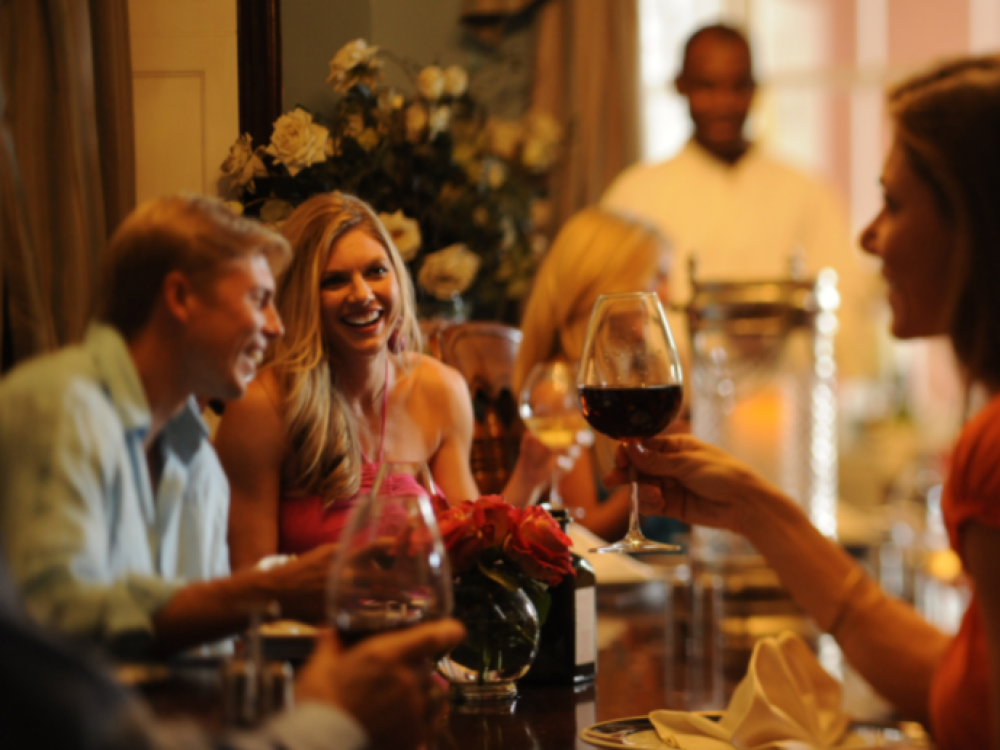 There's no place like the first five-star restaurant in The Bahamas to indulge in a gourmet getaway. If you're a fan of great food and wine, a stay at Graycliff Hotel is a must! With one of the world's largest wine cellars, an award-winning restaurant, an onsite cigar company and chocolatier, and a colorful history full of fascinating characters – think The Beatles, Sir Winston Churchill, and Aristotle Onassis, to name just a few –Graycliff offers a completely one-of-a-kind experience in the heart of Nassau.
With just 20 guest rooms, Graycliff is a small, intimate hotel that blends elegant, classic style with modern conveniences. Surrounded by lush tropical gardens and featuring two swimming pools, it's a charming, quiet oasis located in the middle of the city. Be sure to check out one of the many unique experiences Graycliff offers, such as a wine and cheese pairing, a cigar sampling and spirits tasting, or a chocolate-making workshop.
Paradise Island Beach Club: A Relaxing Oceanfront Retreat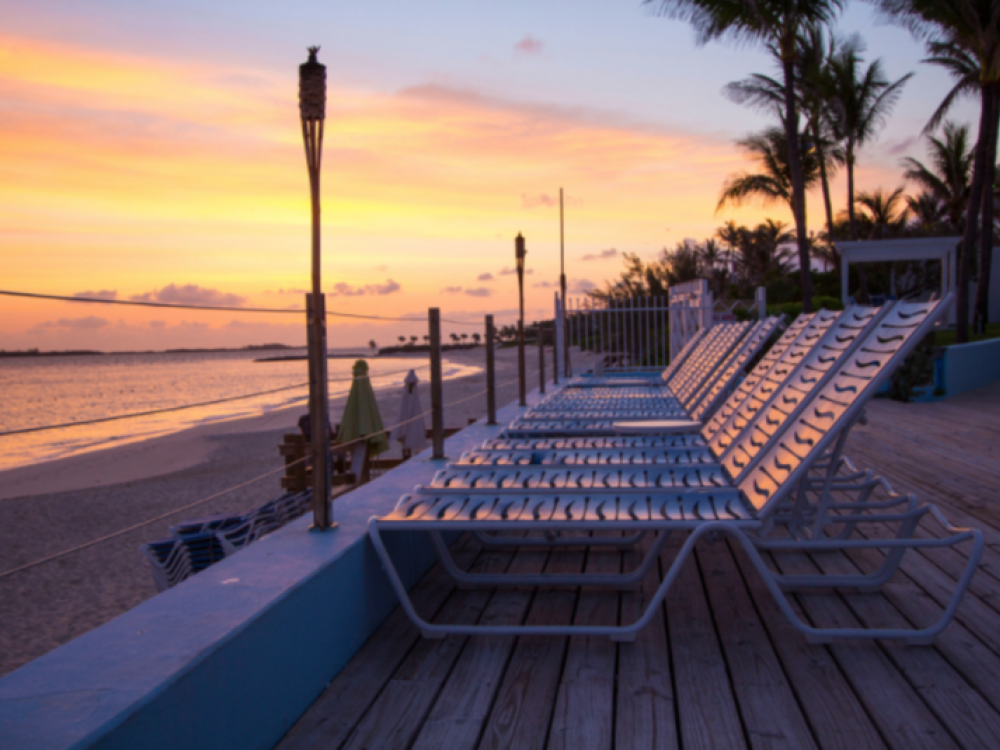 With 44 roomy, two-bedroom villas, Paradise Island Beach Club offers plenty of space for the whole family to stretch out and relax on vacation. Friendly, attentive service and a host of amenities to enjoy mean you can rest assured you'll be in great hands for the duration of your stay in Nassau Paradise Island!
Borrow one of the resort's complimentary bicycles and spend the day exploring Paradise Island on two wheels. Make a stop at a supermarket to pick up some food and cook up your own dinner on one of the onsite barbecue grills. With amenities such as onsite laundry, WiFi, and satellite TV, guests can enjoy all the comforts of home in a stunning tropical setting. Unwind on a private patio, splash around in one of the two freshwater pools, and don't forget the stunning stretch of powdery white sand beach.