5 Reasons to Take an All Inclusive Vacation in The Bahamas
Imagine, with one click of a button, you could be on a flight to Paradise. A place where a beautiful resort with unlimited food and beverages, nightly entertainment, white sand beaches, and luxurious accommodations are waiting for you. This doesn't have to be something of your imagination, it can become a reality! Hotel accommodations, food, drinks and entertainment are combined into one price when you stay at an all-inclusive resort like Sandals Royal Bahamian. It's the perfect way to let someone else handle the details so you can focus on what's important — relaxing, quality time, and having a vacation to remember. When you visit Nassau Paradise Island, you can experience all that The Bahamas has to offer at an all-inclusive resort! Here are five reasons why you should.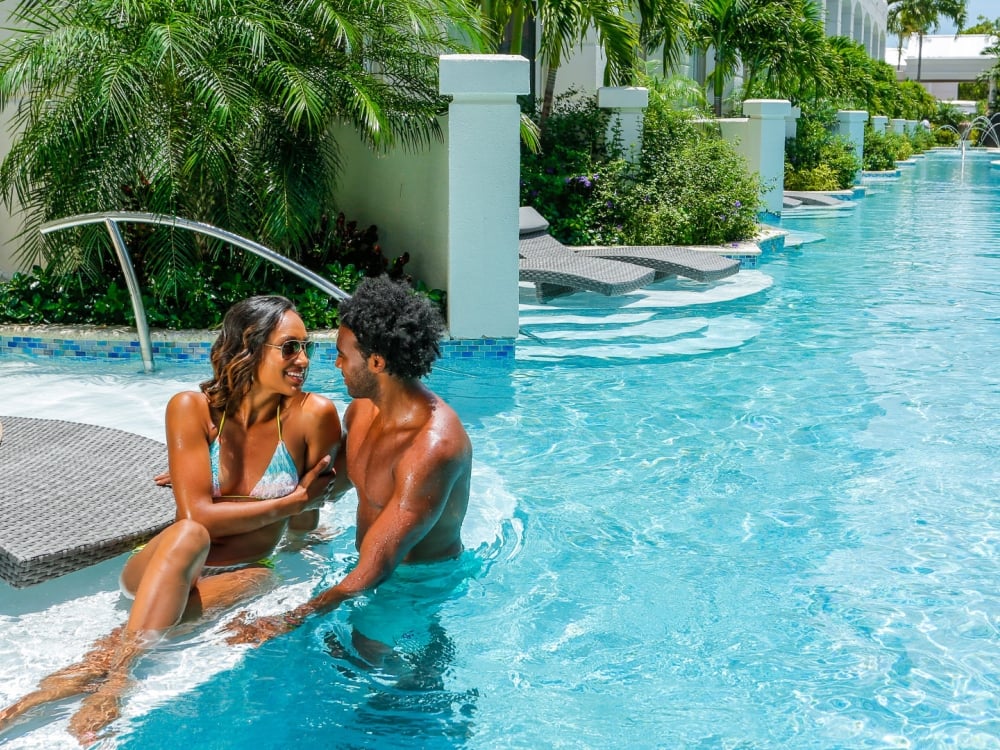 Stress-Free Planning
Traveling somewhere new often requires a lot of planning and coordination, from flights to car rentals and hotels to restaurant reservations, booking tours, and more. The truth is, it can be a lot to do — especially when you're trying to relax. Thankfully, with an all-inclusive getaway, you don't have to worry about matching airline tickets with the best hotel deals or looking up the best restaurants in the area. Everything is already done with one click — the only decision you'll have to make is what to bring with you. Once you arrive, your room is ready, and the beach is calling your name. You don't have to think about things to do each day or where you're going to grab dinner. It's all right there for you, and the best part is that it's already paid for!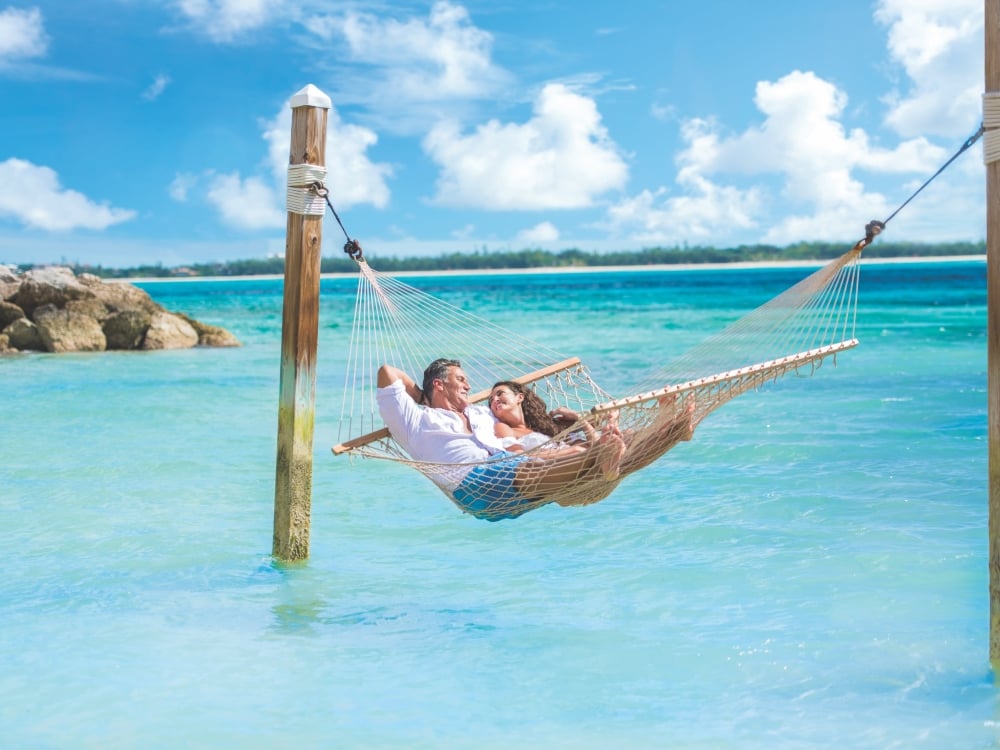 Something for Everyone
At an all-inclusive resort, there's always something exciting, relaxing, or intriguing to try! When you stay at Sandals Royal Bahamian all-inclusive resort, you can take a dip in two beautiful blue pools, unwind at the award-winning Red Lane Spa, or even get a little adventurous and explore a private exotic offshore island. From live entertainment to tennis, snorkeling to SCUBA diving, staying at an all-inclusive really does live up to the name — as well as the hype!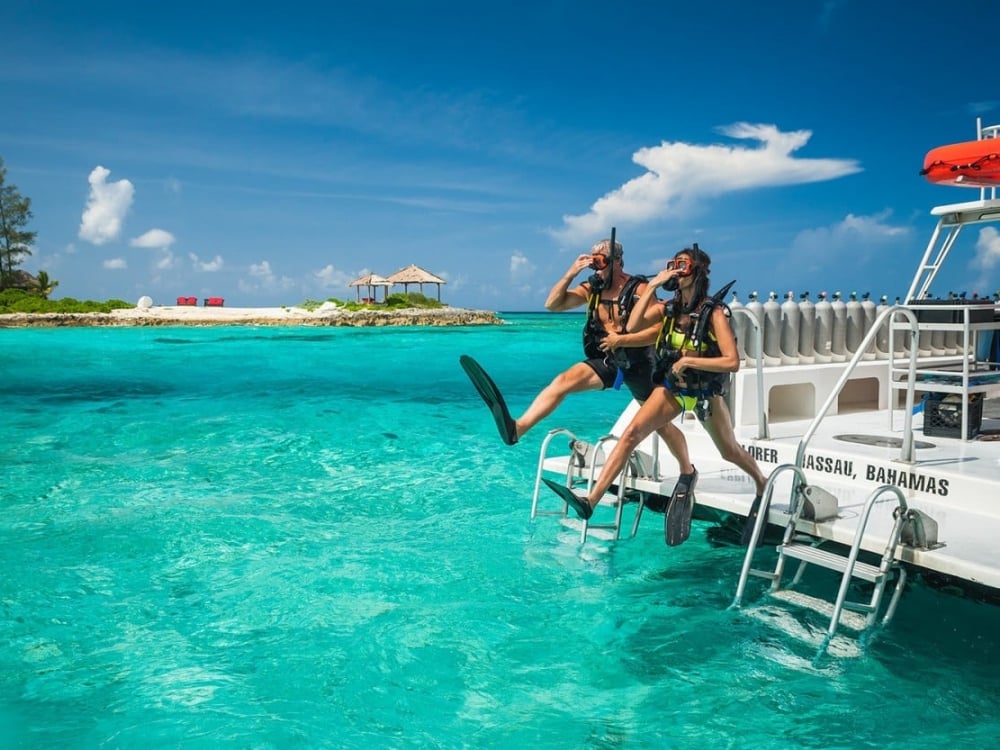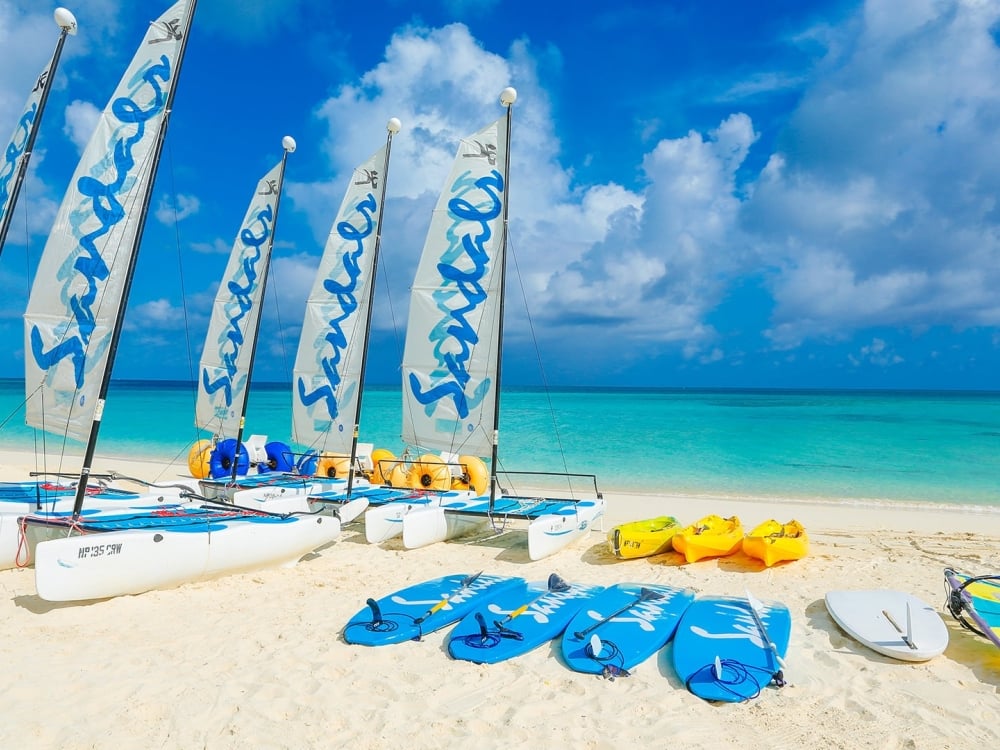 Explore a New Destination
When you stay at an all-inclusive, you'll find plenty of opportunities to venture beyond the resort and experience even more of what Nassau Paradise Island has to offer. At Sandals Royal Bahamian, you can cruise the gorgeous shimmering blue waters of Nassau's coastline in a catamaran. Prefer your fun and adventure on land? Hop aboard an ATV and cruise through downtown Nassau on a sightseeing experience. There are Nassau rum-tasting walking tours, glass bottom boats, island hopping opportunities, and more! Best of all, they're all easy to book directly through your all-inclusive resort — so you can focus on the fun and not the planning!
Facilities and Entertainment
With an all-inclusive experience, there's no more worrying about renting a car and driving an hour away to go shopping or to an amusement park. Everything you need is on-site, and all the activities you want to do are just a short walk away from your hotel room. At Sandals Royal Bahamian, you'll find daily and nightly entertainment options to keep you amused throughout your stay. This can include live music, theme nights, beach parties, and more. Of course, premium liquors and house wines are always included wherever the night takes you. And because life is all about balance, you'll also have access to fitness facilities and land sports courts, including croquet, beach volleyball, basketball, shuffleboard, and even lawn chess!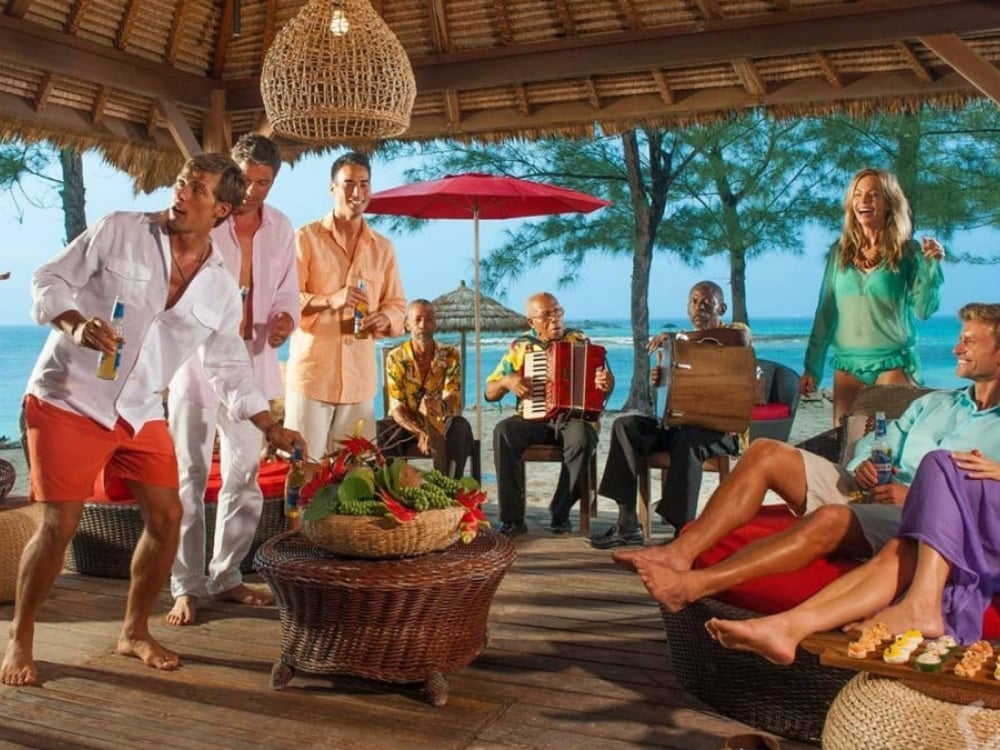 Unlimited Food and Beverages
Going out to eat on vacation can add up quickly, and you might find yourself ordering the lower-priced items on the menu to stay on budget rather than choosing what you'd really like to have. Luckily, price is not an issue at an all-inclusive like Sandals Royal Bahamian! Instead, all food and drink options are included. That means your biggest dining dilemma will be which of the 10 incredible restaurants on-site to choose from. Fancy something French? Make your way to La Plume. Maybe you have Mediterranean on your mind? Visit Butch's Italian Chop House or Tesoro. There are traditional British Pubs and classic seafood, sushi houses and beachside cafes — you'll even find two fantastic food trucks! Be sure to pack your appetite, because Sandals Royal Bahamian is the gold standard in all-inclusive dining.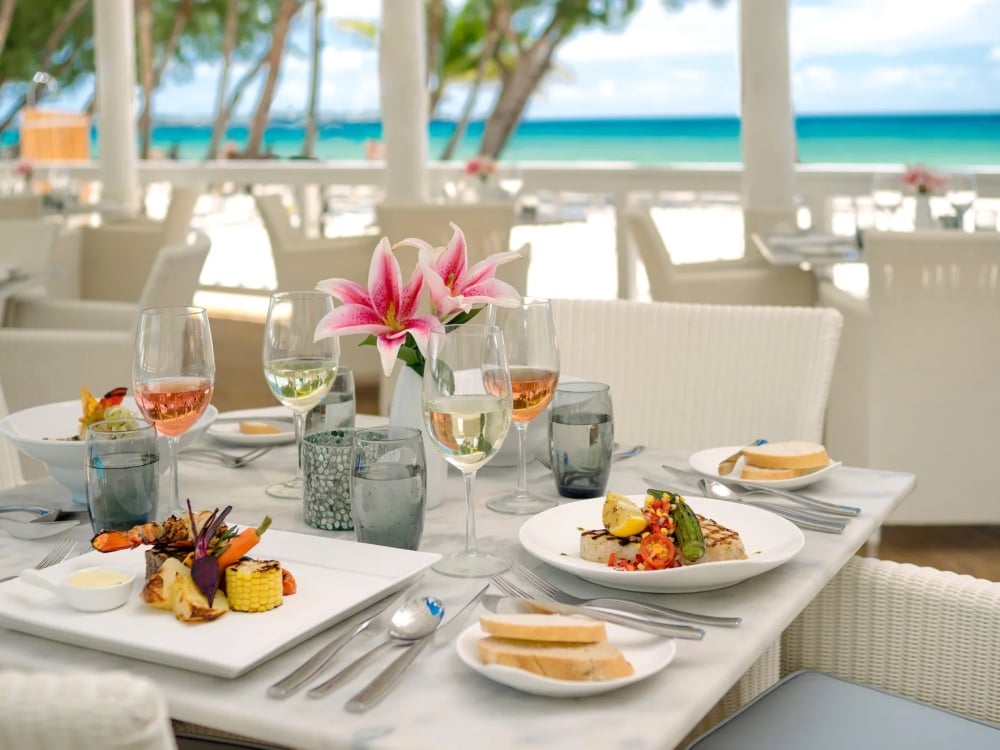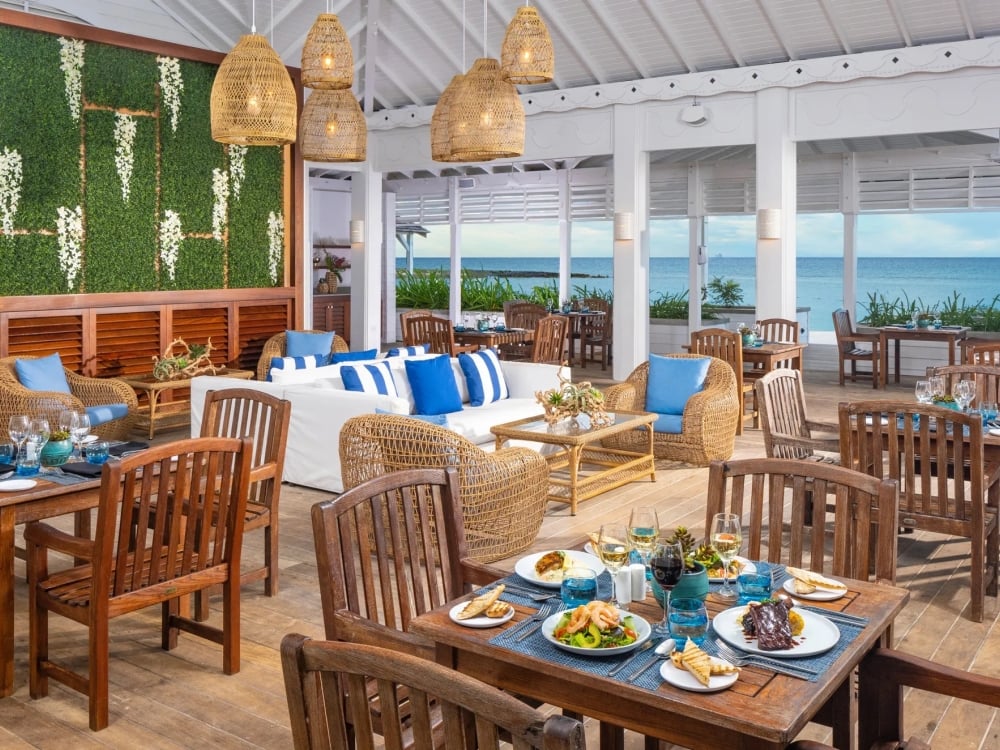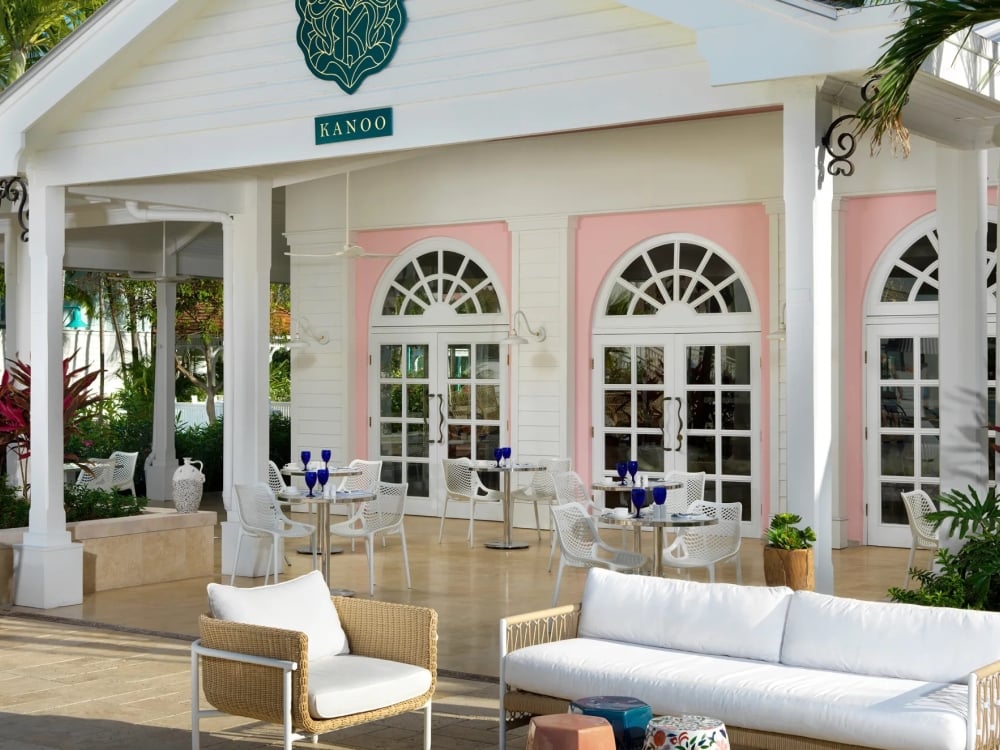 Traveling is about relaxing, escaping everyday routines, and enjoying a beautiful destination. All-inclusive holidays allow you to have a seamless vacation that suits your every need. A dreamy, stress-free getaway in the Caribbean is just one click away. Learn more about our luxurious Sandals Royal Bahamian all-inclusive resort today, and see why vacations are better in The Bahamas!