It's always happy hour on island time. On your next trip to Nassau & Paradise Island, make sure you add Bay Street — the oldest thoroughfare in The Bahamas — to your itinerary. The bustling street in the heart of the city is home to shops, restaurants, tourist sites, and a lineup of must-visit pubs that are ready to quench your thirst. From authentic Bahamian pubs to beachside bars, you'll be sure to find your own liquid Paradise along Bay Street.
Discover some of our favourite pubs in Nassau, and cheers to your much-deserved getaway.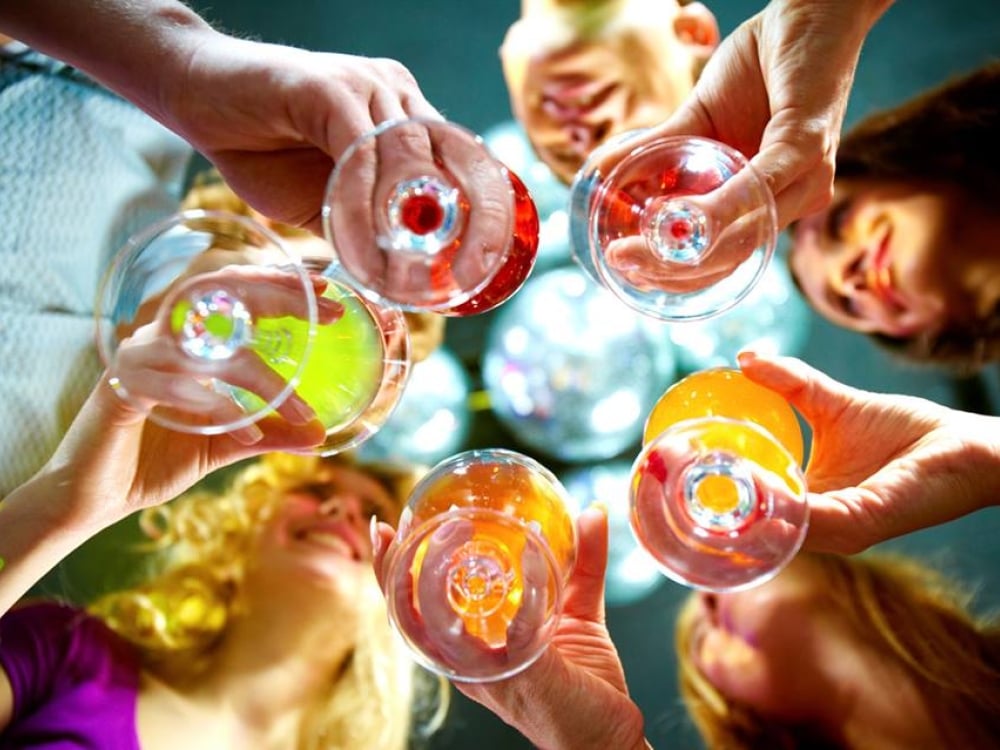 Pirate Republic Brewing Company
Start your pub crawl at Pirate Republic Brewing Company, The Bahamas' first and only craft brewery, located in Downtown Nassau on Bay Street, "steps away from the Port Marketplace and Parliament Square. Stop by the brewery to sip and sample their flagship brews such as their Island Pirate Ale IPA (the first Bahamian IPA), Gold & Haze of Piracy (a citrus twist on a classic Belgian White Ale), Black Beer'd Stout, and Captain Kidd's Kolsch. Depending on when you visit, they may also have seasonal specialties and unique beers on tap.
Go behind the scenes at the recently renovated brewery, which sits in a 125-year-old Historic warehouse. See how they produce their popular beer on a guided tour, try a homemade pretzel, and enjoy a flight of beer to taste in the taproom. Tours are daily, excluding Sundays, at 11:30 a.m. and 2 p.m. and cost $13 per person.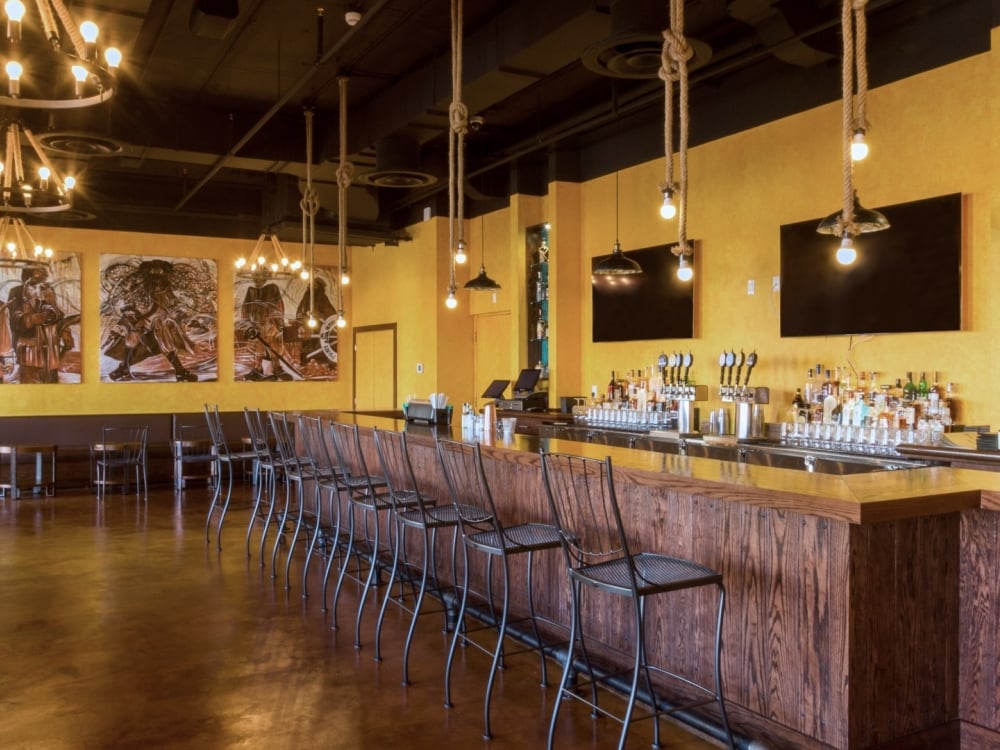 Twisted Lime
Continue your pub crawl at Twisted Lime Sports Bar & Grill, where a good time is guaranteed. Here, you'll find a laid-back atmosphere, Bahamas-style casual dining, and many big-screen TVs where you can watch your favourite sport. Leave your worries behind and enjoy delicious food and drinks, beautiful water views, and a great vibe for an early lunch, dinner, or drinks after dark.
The London Tapas & Cocktail Bar
Next stop — The London! Visit one of Nassau's newest cocktail bars on your pub crawl to sip on creatively crafted cocktails and elevated Bahamian cuisine. Located steps from Bay Street on Charlotte Street, you can easily spot the tapas and cocktail bar with a hard-to-miss red London phone booth outside. The recently opened venue has already become a staple of the Nassau Nightlife scene for locals and visitors alike.
12 Volt
Move your pub crawl beachside to 12 Volt Bar at the Margaritaville Beach Resort along Junkaroo Beach. At the oceanside bar, take in the vistas of Nassau's vibrant Caribbean waters and sunny skies as you embrace local flavours like fresh conch salad paired with ice-cold refreshments and sunny skies.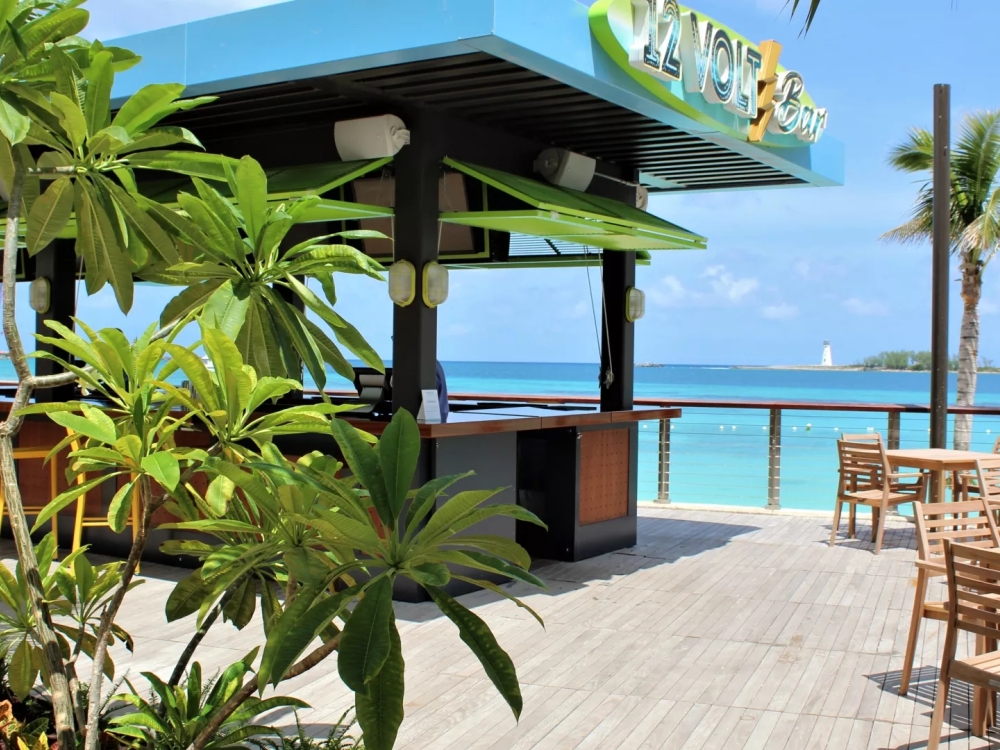 Seagulls Restaurant & Tiki Bar
Continue your adventure down Junkaroo Beach to Seagulls Restaurant & Tiki Bar to get into an island state of mind as you sip on freshly made cocktails and feast on Bahamian-inspired food and pub fare such as conch salad, fritters, shrimp, and burgers. You'll feel right at home at this family-owned restaurant, perfectly located on Bay Street under swaying palms along the beach.
Tiki Bikini Hut
After a few Bahama Mamas, you won't have to travel far for the last stop on your pub crawl. Discover one of the most popular bars on Junkaroo Beach, the Tiki Bikini Hut. Soak in the sunshine and sip on a cocktail at this chic beach club and bar, serving lunch all day and offering beachfront dining at night. The bar and restaurant offers stunning views of Nassau Harbour and is home to live entertainment with Bahamian talent day and night.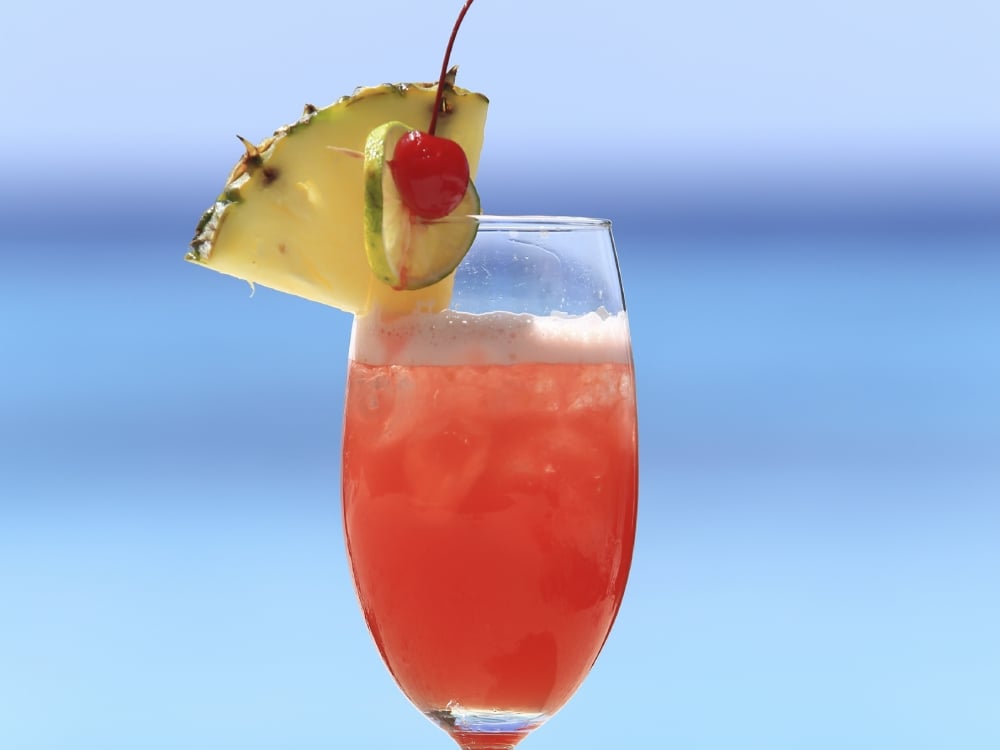 Private Port of Nassau Pub Crawl
If you'd prefer to let a local guide wisp you away to the best restaurants and bars in Nassau, book a Private Port of Nassau Cocktail Crawl. On this must-do tour, you'll start at Rawson Square and sip on locally-inspired cocktails as you're led to Nassau's top bars, including the Pirate Bay Brewing Company, a quirky hole-in-the-wall pub and scenic waterfront venues. Admire the picturesque scenery that lines Bay Street as you savour an authentic experience with historical tidbits about Nassau during the Golden Age of Piracy and Prohibition Era rum-running.
Be sure to get your local guide's recommendations for finding the best happy hours and souvenirs at the famous Nassau Straw Market.
Plan Your Next Pub Crawl & Vacation in Nassau
Are you thirsty yet? Learn more about the top places to eat and drink on Nassau Paradise Island to get a taste of The Bahamas and start planning your island retreat by discovering our current deals.