Animals of Nassau Paradise Island
For many, when thinking of a vacation in Nassau Paradise Island, the first things that come to mind are the crystal clear waters, sand between their toes, and a Bahama Mama in hand (or more than one). While relaxing on the beach should definitely be on your list of things to do, we've got something else to add to your itinerary. The exciting animals and wildlife of The Bahamas and beyond are waiting to be discovered! There are plenty of ways you can learn about the animals of Nassau Paradise Island, and we want to share them with you! Here are some of our favorite animal experiences in Nassau Paradise Island.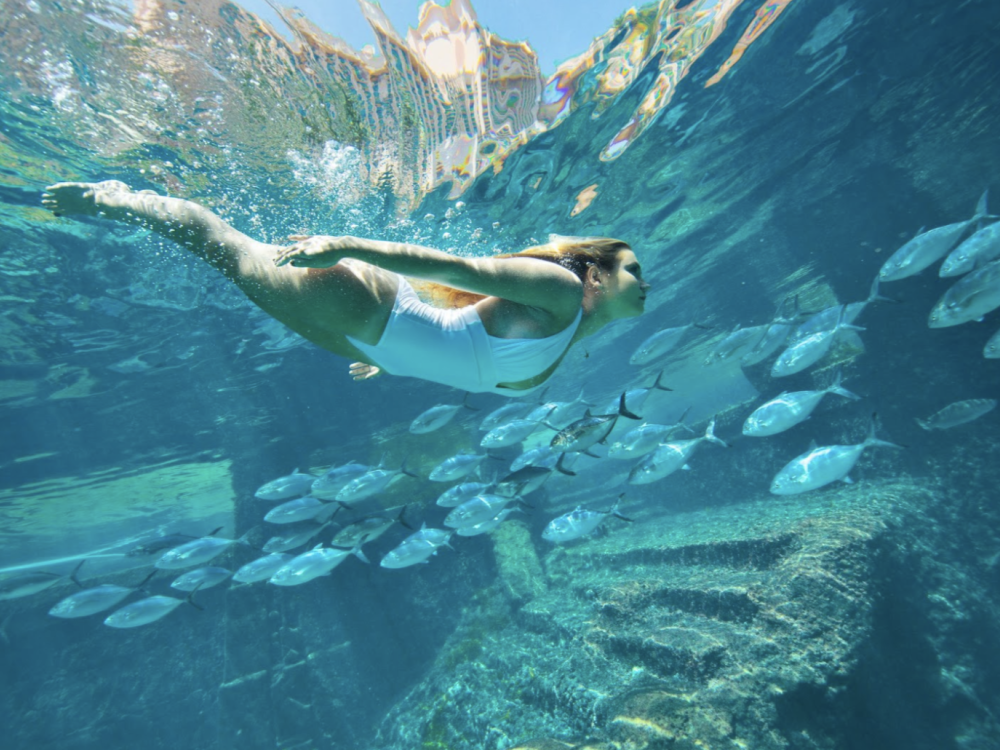 Dolphin Cay at Atlantis 
Ready to catch a glimpse of some of the most majestic animals on earth? Dolphin Cay at Atlantis is the perfect spot to be wowed and learn about dolphins, sea lions, and more. This 14-acre space is one of the largest and most sophisticated marine habitats and animal rescue-rehabilitation facilities in the world. Here, you can learn about dolphin's personalities from dolphin behaviorists, swim alongside these beautiful animals, and even become a trainer for a day! So grab the kids, your sunglasses, and a hat — you're certain to have the time of your life!
To make your visit even more enticing, every visit to Dolphin Cay supports the Atlantis Blue Project Foundation, which creates and promotes solutions for a wide range of marine conservation challenges.
The Sanctuary at Baha Mar
Fun for all ages, this interactive Wildlife Sanctuary is an exciting opportunity to learn all about the unique marine wildlife that grace the Bahamian waters and beyond. The experienced and dedicated experts at the Sanctuary will introduce you to nurse sharks, green sea turtles, Caribbean fish, and more. If you're an animal lover, The Sanctuary is the place for you.
Our partners are also committed to protecting our Island and the water that surrounds them. Learn more about their efforts and conservation initiatives.
Ardastra Gardens & Wildlife Conservation Centre
Wander through the magical grounds of Ardastra Gardens & Wildlife Conservation Centre and be awed by the lush gardens, soothed by the sounds of the over 135 animals, and get your march on with the flamingo parade! This picturesque property is a must-visit attraction in Nassau Paradise Island, both for the young and the young at heart. Hand-feed parrots, learn about the rescued and rehabilitated animals, and grab some photos next to some hibiscus blossoms. Don't forget to tag us on Instagram in your photos.
The Retreat Garden
Looking for a spot to get away from it all? The Retreat Garden is calling your name. This 11-acre lush, tropical retreat is not only kid-approved but the perfect spot to relax and admire the beautiful tropical gardens. Home to rare tropical plants, including transplanted palms from as far away as Madagascar, Indonesia, and Mexico — The Retreat Garden is the perfect oasis you've been waiting for. Wondering what animals you'll have the chance to see during your visit? The Retreat Garden is a birder's paradise, with warblers and other migratory birds making their presence known. So if bird watching makes you happy as a lark, remember to pack your binoculars!
Happy Trails Horseback Riding
Imagine yourself strolling along the white sand beaches of The Bahamas by horseback, gazing out on the beautiful turquoise waters. Sounds like a perfect moment to us — and luckily, you don't need to imagine it when you visit Happy Trails Horseback Riding. Happy Trails provides an experience unlike any other. And we mean that literally — they are the only trail-riding facility in Nassau! Recreate the iconic horseback scene from James Bond's Casino Royale (yes, Nassau is featured in the movie), or simply see the Island from a different perspective. The rides depart daily, six days a week (excluding Sundays), and take you on a leisurely stroll through the woods and onto the pristine beaches of Paradise.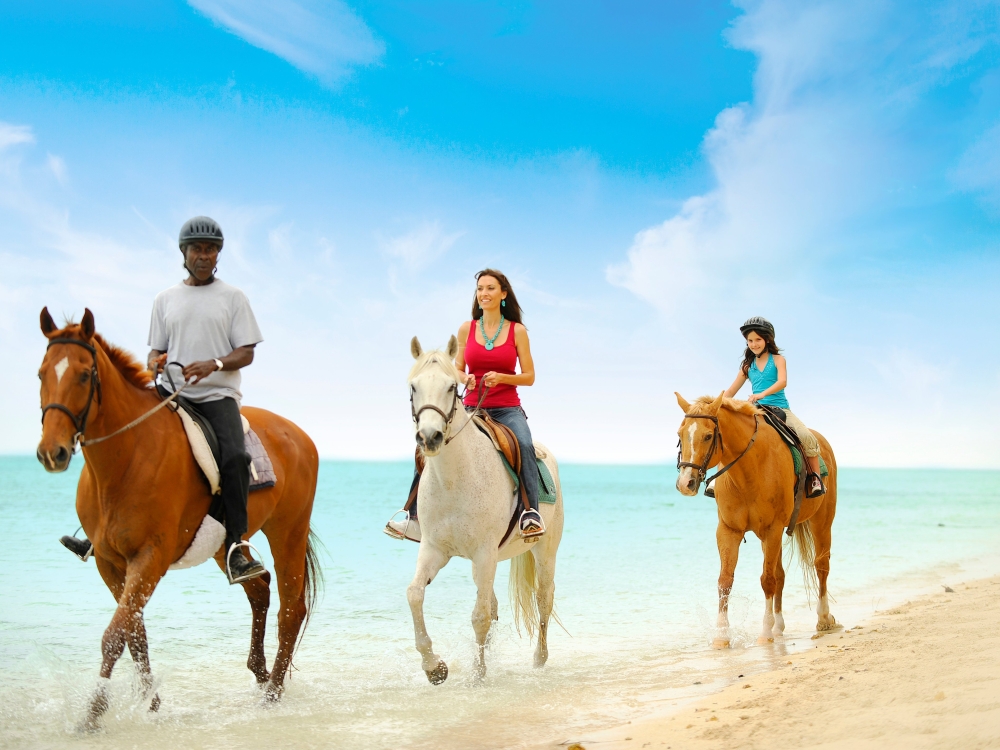 Get exploring!
'Flamingle' with the flamingos. Party with the parrots. Talk with the turtles. The options are endless in Nassau Paradise Island! With so much to see and do, you can make your trip as jam-packed or relaxed as you want it to be. So start planning your vacation today by exploring the current deals and offers from our resorts and hotels.