Ask a Local: Favorite Spots in Nassau Paradise Island
One of the best parts of taking a vacation to a destination is learning about and experiencing new cultures. Trying new food. Touring a historic landmark. Sipping on a classic, local drink. Or even finding the best beach. To help you plan for your next vacation, we've chatted with some local Bahamians to find their favorite spots in Nassau Paradise Island. With their insight, you can have the most authentic and memorable vacation in Paradise.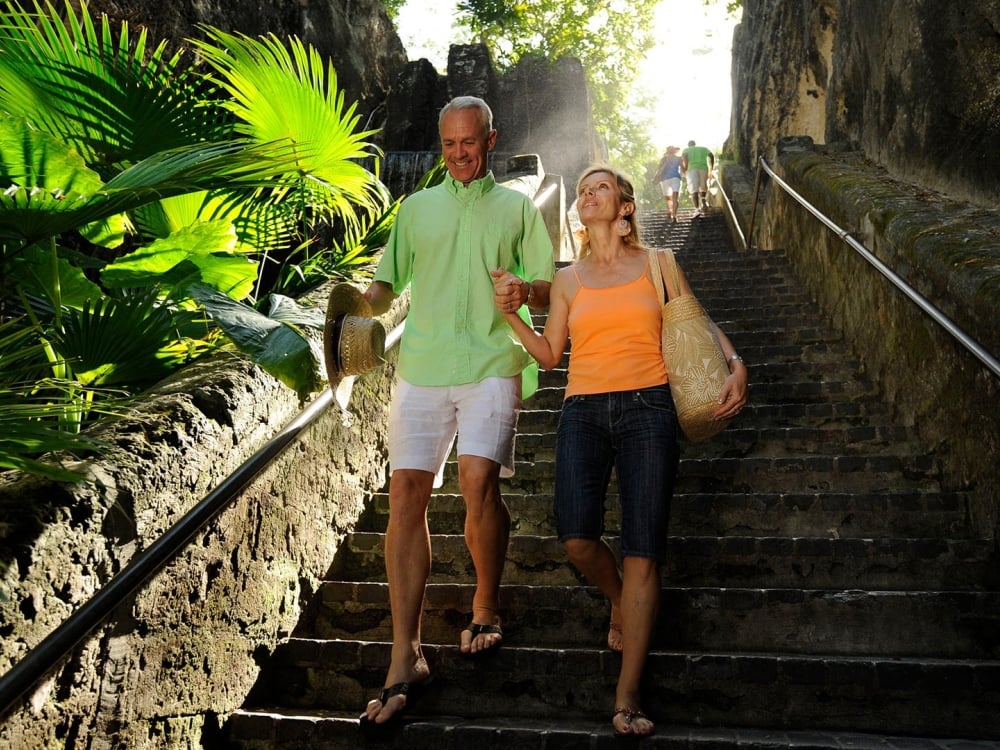 Best Spots for Local Cuisine And Good Eats
Dining in Paradise is truly unmatched. Whether it's al fresco with the warm breeze off of the Atlantic Ocean or in the heart of the city enjoying a conch salad, your senses will be pleased. With so many options, we've helped narrow down some of the must-tries in Nassau Paradise Island so you can spend less time planning and more time eating.
Arawak Cay (The Fish Fry)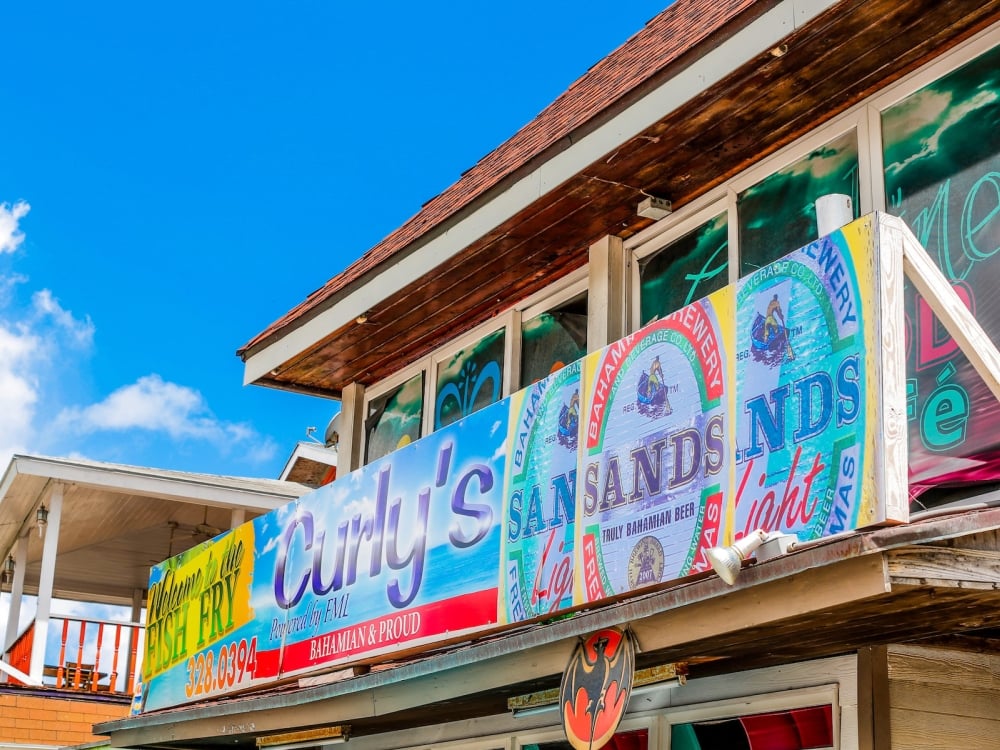 Going for a walk down Bay Street is something that every tourist must experience. You can shop until you drop here and find Bahamian souvenirs, local shops, and designer clothes. You'll love the colorful nature of Bahamian buildings, where you can take in the history and heritage of Nassau Paradise Island. But the real reason to go to Bay Street is to indulge in a delicious Bahamian meal at Arawak Cay (The Fish Fry), a local hotspot that everyone loves to visit. We suggest tasting the flavors of Bahamian seafood, such as conch, and favorites like cornbread and mac and cheese for a truly authentic meal.
The Green Parrot
Just a hop, skip, or a jitney ride away, Green Parrot Bar and Grill has good eats, cool treats, and lots of fun. The Green Parrot is loved by visitors and locals looking for tasty authentic island cuisine and a fun atmosphere. Open for breakfast, lunch, and dinner, there are many delicious options on the menu. Try a traditional Bahamian breakfast which includes stew fish, stew conch, chicken souse, and boil fish all served on Johnny Cake or grits. Or go for a twist on a Bahamian favorite and try a Conch Po'Boy. Come for the food and drinks, stay for the fun with happy hours from Monday through Thursday 5 - 7 pm and Friday 5 - 9 pm and weekly events.
Graycliff Chocolatier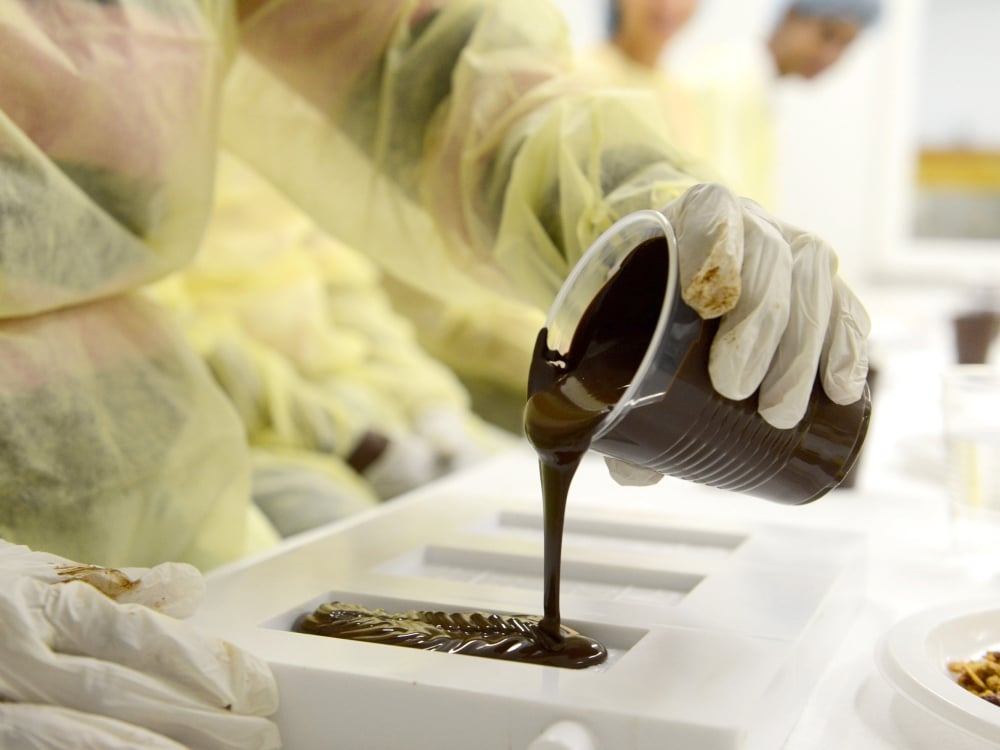 Graycliff Hotel is an experience on its own, showcasing glamour, history, and romance. Full of elusive history and unique charm, they also offer an immersive suite of activities. Show off your skills in the kitchen with the Graycliff Culinary Academy or learn how to sort, clean, and roll a cigar at the Graycliff Cigar Company. And, of course, there's the Graycliff Chocolatier. A chocolate lover's dream — here, you can create magnificent chocolate creations with the master chocolatier or simply indulge in the sweet flavors. Bonus: take some chocolate creations home to your loved ones so they can get a taste of The Bahamas, too!
Best Spots for a Local Drink
It isn't a vacation without a delicious, cool drink in your hand, and The Bahamas is home to many delicious cocktails, beers, and more. To help wash down the delicious local eats, hit up these bars next to get your sip on, with some fun served on the side.
John Watling's Distillery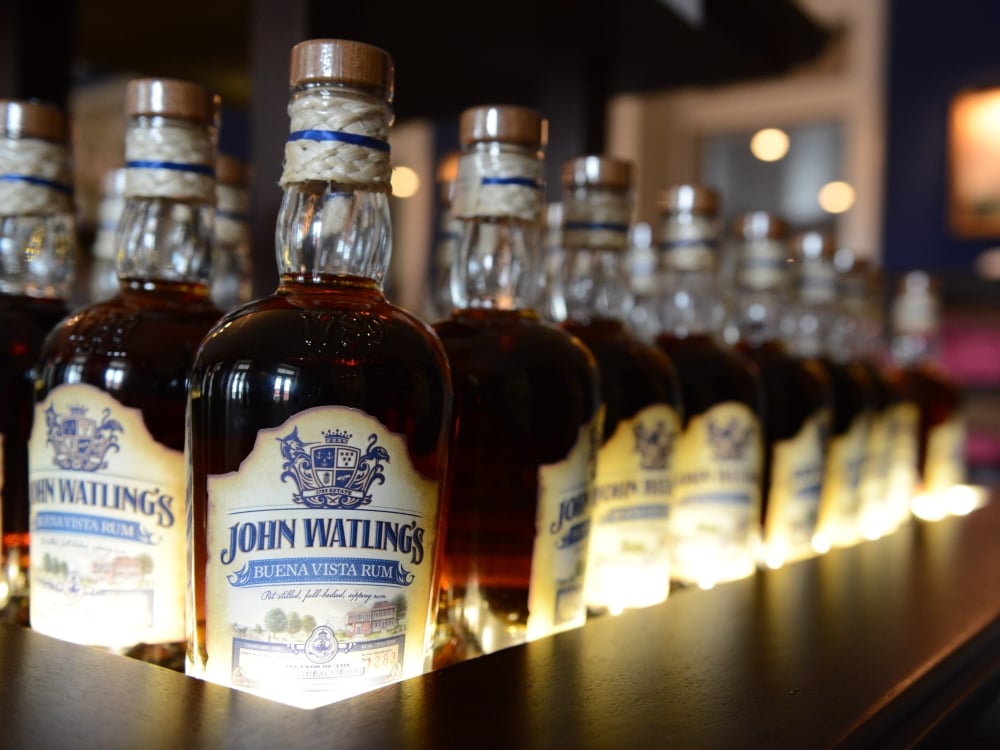 A local favorite, rum making at John Watling's Distillery dates back almost 175 years. The rum, fermented on-site at this beautiful Buena Vista Estate, is made using local ingredients and traditional rum-making methods. The result of their efforts is some of the best rum in The Bahamas. Take a tour of the beautiful estate while sipping on samples (and maybe buying a bottle or two at the end). All tours and samples are free of charge.
12 Volt Bar
Just steps from the splashing good fun of Margaritaville Beach Resort, Nassau, 12 Volt Bar is quickly becoming a local favorite. The fun never ends, enjoy an ice-cold beverage on the poolside deck and take in the Bahamian vibe while you relax.
Hillside Bar
Looking for the ambiance of the city? Hillside Bar is definitely a hit! Enjoy local eats such as conch fritters and delicious drinks from The Bahamas. Often running drink specials and themed cocktails, Hillside Bar is a hot spot for the locals. But, the fun doesn't stop at the drinks! They also have giant Jenga to add to the fun, private Mixology Experiences, and more. Check them out on Instagram to stay up to date with this awesome establishment.
Best Spots to Explore
We know basking in the warm, Bahamian sun is a must while visiting The Bahamas, but there's so much more to see and do! Here, you can explore Nassau's waters, browse local markets, or test your luck at a casino — and that's just the beginning! We've set our sights on some of the best places to explore while you're here and will let you in on the best-kept secrets.
National Art Gallery of The Bahamas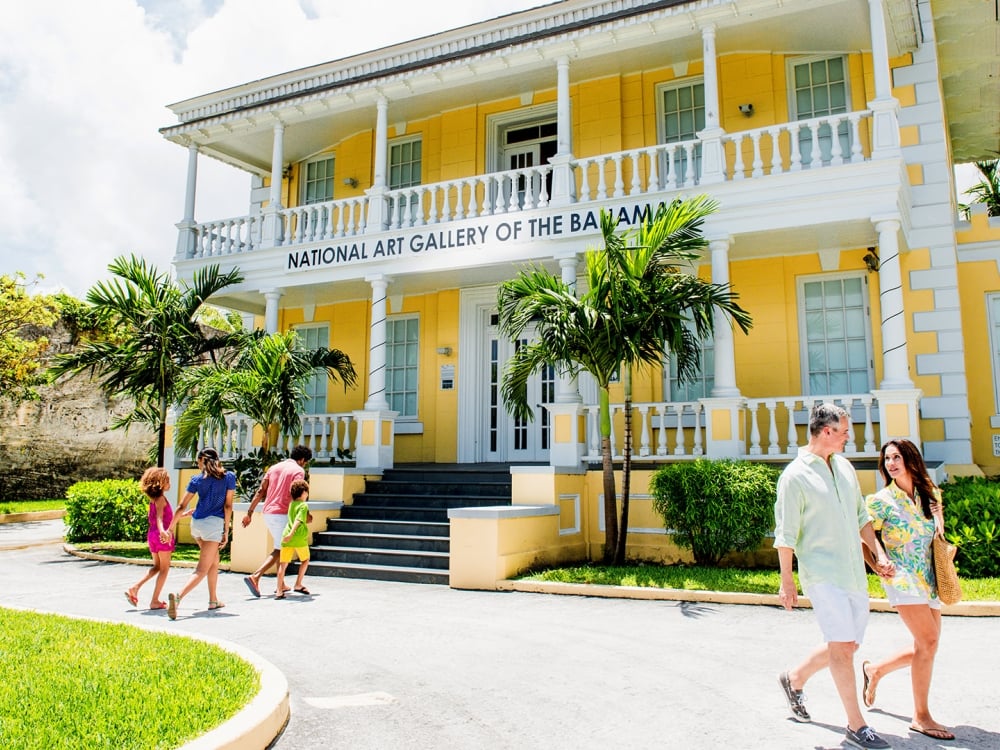 Put a sparkle in your eye as you explore the National Art Gallery of The Bahamas. Designed to educate, uplift, and inspire visitors of Nassau, the gallery features historic and contemporary art of some of the Caribbean's most renowned artists. Bring the entire family for an immersive experience, with interactive workshops and hands-on activities to inspire the young and the young-at-heart. Have your choice to sign up for a guided tour or do a self-guided tour, making sure to hit up the gallery gift shop to take a beautiful piece of Bahamian artwork home.
Queen's Staircase
One of Nassau's most visited attractions, but still a must-see in our books. Built in the late 1700s, the Queen's Staircase, also known as the 66 steps, was constructed as an access route to Fort Fincastle to help prepare for potential European marauders. Built and carved by hand, the Queen's Staircase is an important part of our Bahamian history. It's named after Queen Victoria, who signed a declaration to abolish slavery upon her ascension to the throne in 1837. Surrounded by lush greens and beautiful Bahamian foliage, this is a lovely spot to snap a photo and share on Instagram.
Clifton Heritage Park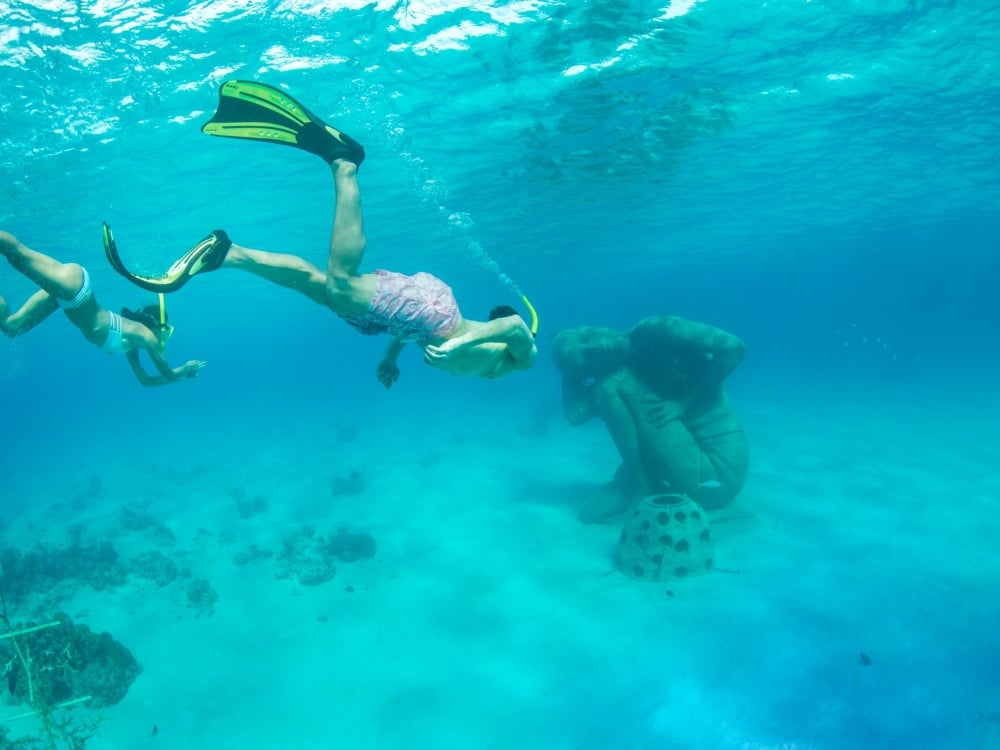 Another part of our history is located on the 208 acres of Clifton Heritage Park. Found on the western tip of New Providence Island, this beautiful park is for those who love to be outdoors and is a fun eco-friendly island adventure for everyone. Stroll the beautiful hiking trails, relax on the gorgeous beaches, or snorkel to find some of the most unique features of this National park. Whether you want to spend your time above water or under, you'll be sure to have an adventure.
Best Beaches
We may be biased, but we think all the beaches are better in The Bahamas. You'll have fun basking in the glorious Bahamian sun, splashing in the beautiful turquoise waters, and relaxing on the miles of powdery white sand no matter which beach you choose. Don't believe us? The photos below prove it!
Best Vacation Ever!
These local spots will really put some Bahamian flair into your vacation. However jam-packed or relaxed you wish your vacation to be, you'll be sure to have a great time in Nassau Paradise Island. Check out our Bahamas Travel FAQ if you're still in planning mode for those burning vacation planning questions. Then check out our deals and start planning your best vacation ever!