Bahamas Family Vacation FAQ
Planning a family vacation can be a challenge! Depending on the age of your kids, you might need to entertain toddlers, teens, and everything in between. If you're traveling with a baby, you may be wondering which items to pack and what to rent or borrow when you arrive in Paradise. And, of course, family-friendly dining is a must!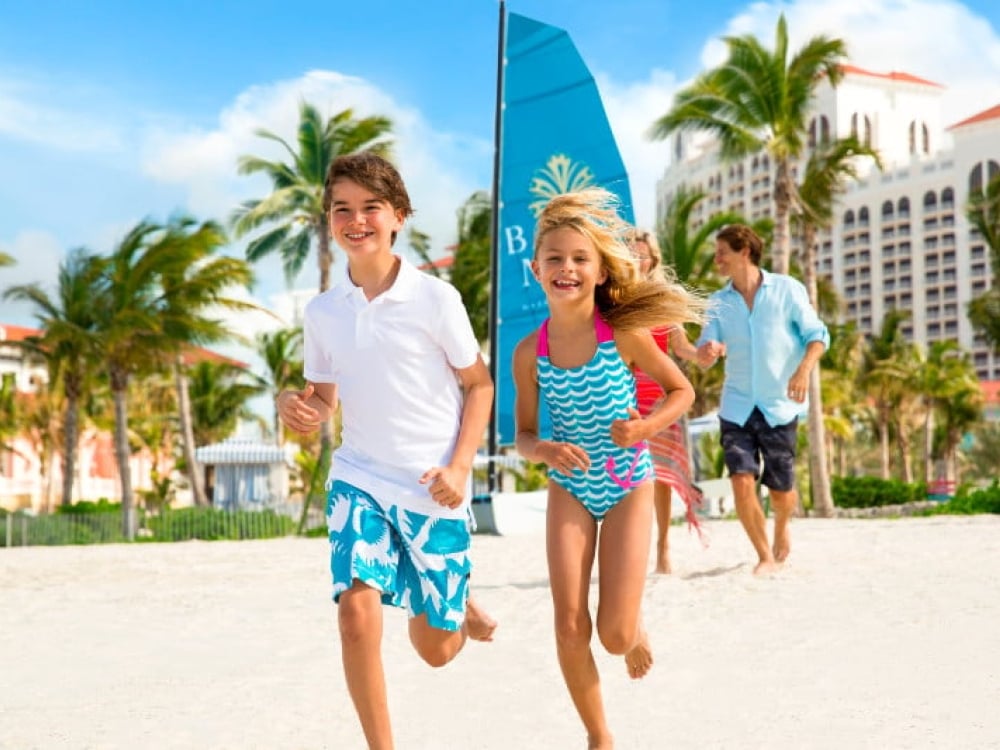 To make planning your next family trip easier, we've rounded up some of the questions we've been asked recently and answered them here. Where to stay, where to eat, what to bring, and what to do: we've got you covered!
We're a big family with kids of all ages, and we're looking for things to see and places to go outside our resort. What activities do you recommend?
Whether they're looking for a quiet, relaxing vacation or need to burn off some energy, Nassau Paradise Island has lots of activities to keep everyone happy. Here are some of our top choices that will please kids of all ages and adults, too. 
Grab a Sweet Treat: Whether you're a kid or a parent, there's nothing like satisfying your sweet tooth in Paradise! Grab a delicious ice cream cone at Marina Village, and then go for a family stroll. You'll have fun checking out the luxurious yachts docked in the harbor, browsing for souvenirs in the shops, and snapping photos in front of the colorful buildings. If you're looking to wow the kids, head to the Sugar Factory at Baha Mar, where they serve 'Insane' milkshakes and delicious punch bowls that everyone will go googly-eyed for.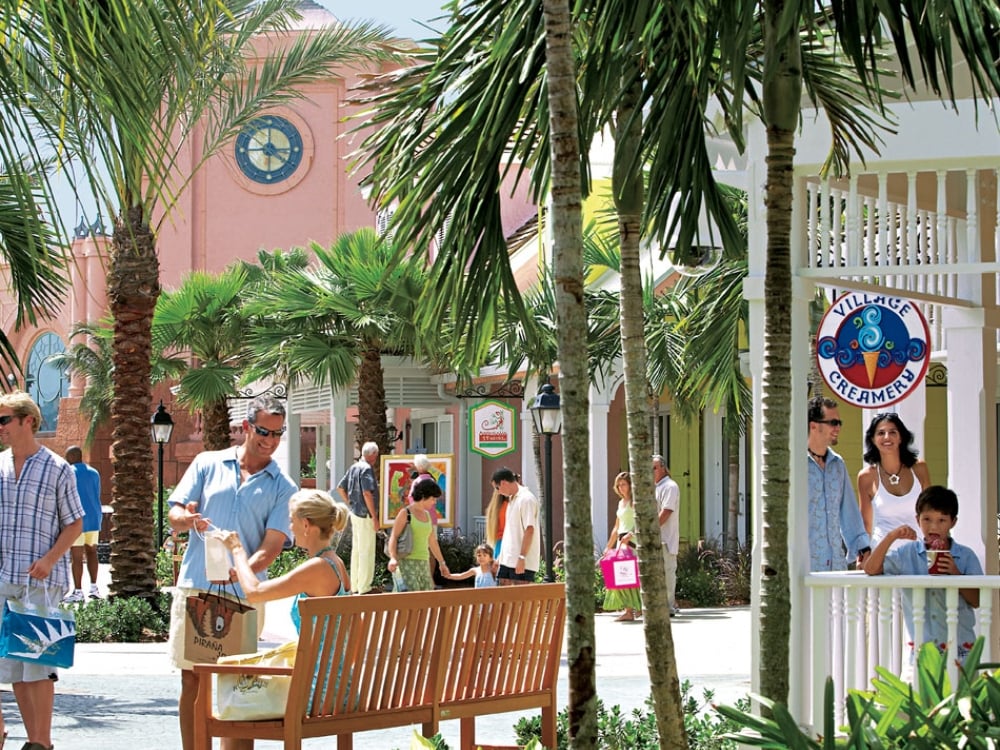 Go to the Zoo: No matter how young (or young-at-heart!) you are, animals are always a delight to see. So head to Ardastra Gardens & Zoo to explore four acres of picturesque gardens and observe dozens of animal species in action. The small zoo is great for little legs to explore, and one-of-a-kind experiences are scheduled throughout the day, such as feeding lorry parrots and marching with flamingos on parade.
Saddle Up: Older kids (12+) and parents can unwind with a leisurely horseback ride along a pristine Nassau beach at Happy Trails. No riding experience is necessary, and it's a fantastic way to take in the beauty of The Bahamas and connect with animals, too!
Step Back In Time: Make learning fun for the whole family with an historic day out in Nassau! First up, visit the Pirates of Nassau Museum, where an interactive replica pirate ship and interesting exhibits provide an in-depth look at the age of piracy in The Bahamas. After lunch, check out one or all of Nassau's forts. Dating back hundreds of years, each of the forts has a unique story and kids will love using their imaginations as they explore the structures.
Waterpark Adventures: There are plenty of ways to make a splash at one of Nassau Paradise Island's waterparks! Grab a tube and float the day away as a family at the lazy river at Aquaventure at Atlantis or their many kid-friendly pools. Baha Bay at Baha Mar has plenty of options for children with Stingray Cove for the older children and Turtle Beach for the toddlers and babies to make a splash. Wet and wild fun awaits the entire family at Fins Up at Margaritaville Beach Resort, Nassau. Here, you can hang ten in the surf stream, float down the lazy river, or zoom down the waterslides. The best part is all of the waterparks offer day passes to add a little extra excitement to your vacation.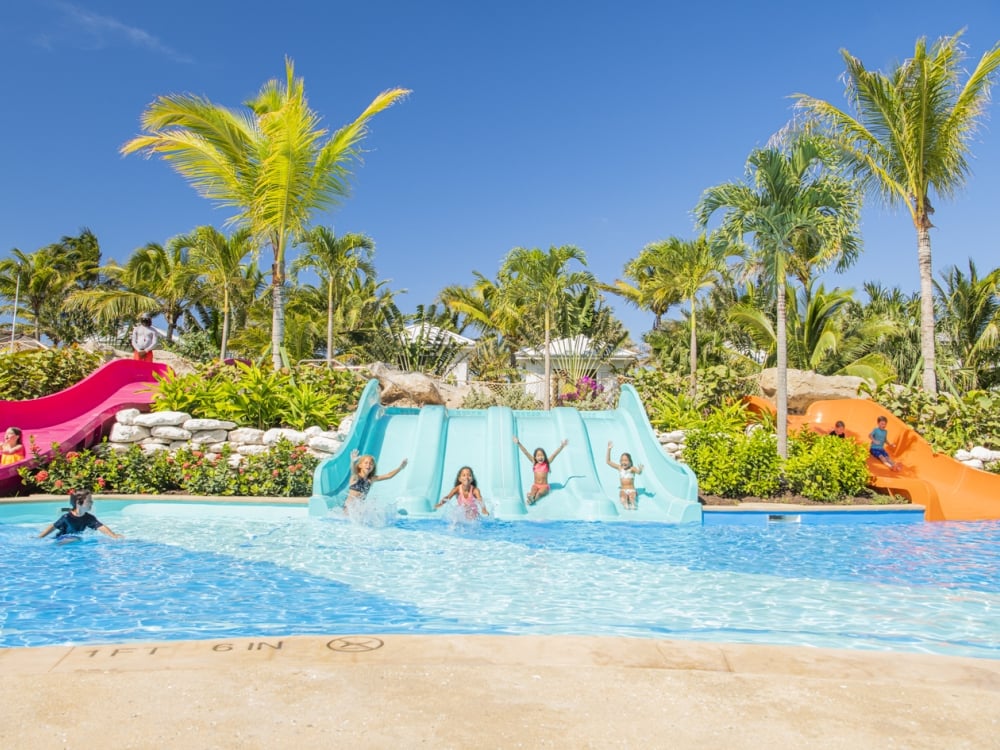 We like to prepare our own food on vacation. What kind of residential-style accommodations are available for families in Nassau Paradise Island?
Harborside Resort at Atlantis offers the convenience of a full-service resort plus all the comforts of home, including spacious, residential-style villas with fully equipped kitchens. Bay View Suites and Paradise Island Beach Club provide comfortable, casual accommodations — some with full kitchens — perfect for relaxing with family. Margaritaville Beach Resort, Nassau offers discounts on longer stays, enjoy fully furnished residences complete with a full chef's kitchen for cooking, perfect for those who never want to leave Paradise! Discover all of Nassau Paradise Island's accommodation options to choose the ideal place for your family to stay.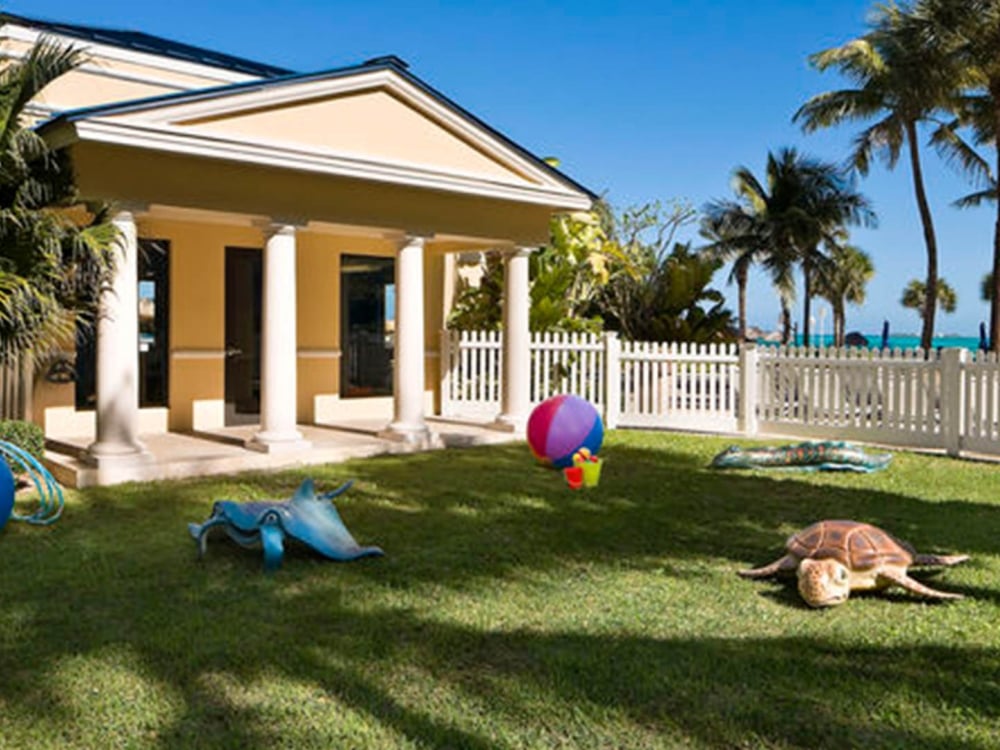 Which hotels and resorts offer kids' programming?
Some Nassau Paradise Island resorts have scheduled activities and programs for children every day, while others provide babysitting services on request. Do your children want to spend their day hanging out with other little ones? Are you planning an adults-only dinner or spa treatment? Our guide to kids' programming will ensure everyone enjoys their vacation!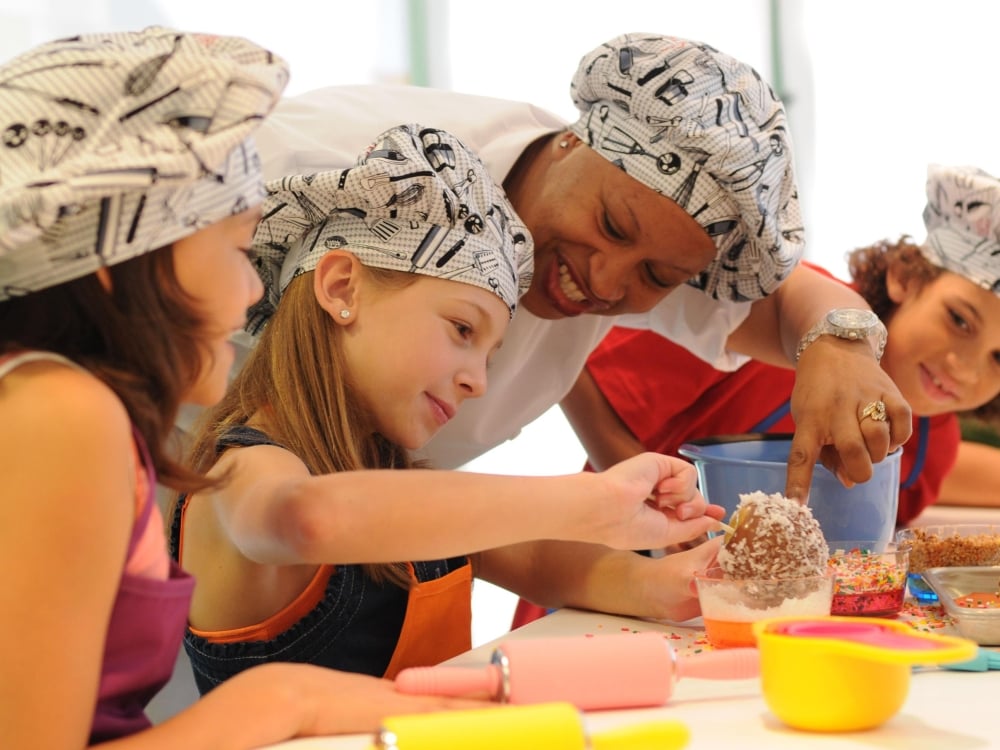 Should we bring kids' life jackets in our luggage or would popular tours/rentals have this item? Do we need to bring car seats for young children?
There's no need to pack life jackets! Instead, save the luggage space — resorts and tour operators carry all the equipment you and your kids need for fun in the water. When it comes to car seats, bringing your own is best. Airlines accept car seats as checked baggage for no additional charge. Check out our handy family vacation packing guide to see what else to bring and what to leave home.
What is the best family-friendly dining option–both budget and high-end?
There are many kid-friendly restaurants in Nassau Paradise Island with menus that will satisfy even the fussiest little eaters! Pizza, tacos, burgers: you'll find them all in our family-friendly food experiences. Guests at Comfort Suites Paradise Island can also enjoy a complimentary hot breakfast buffet every day and kids eat free all year long! Kids under five eat free at select Baha Mar restaurants, perfect for young culinary adventurers. Be sure to keep an eye on our travel deals when booking a family vacation, since some hotels and resorts offer "kids eat free" promotions throughout the year.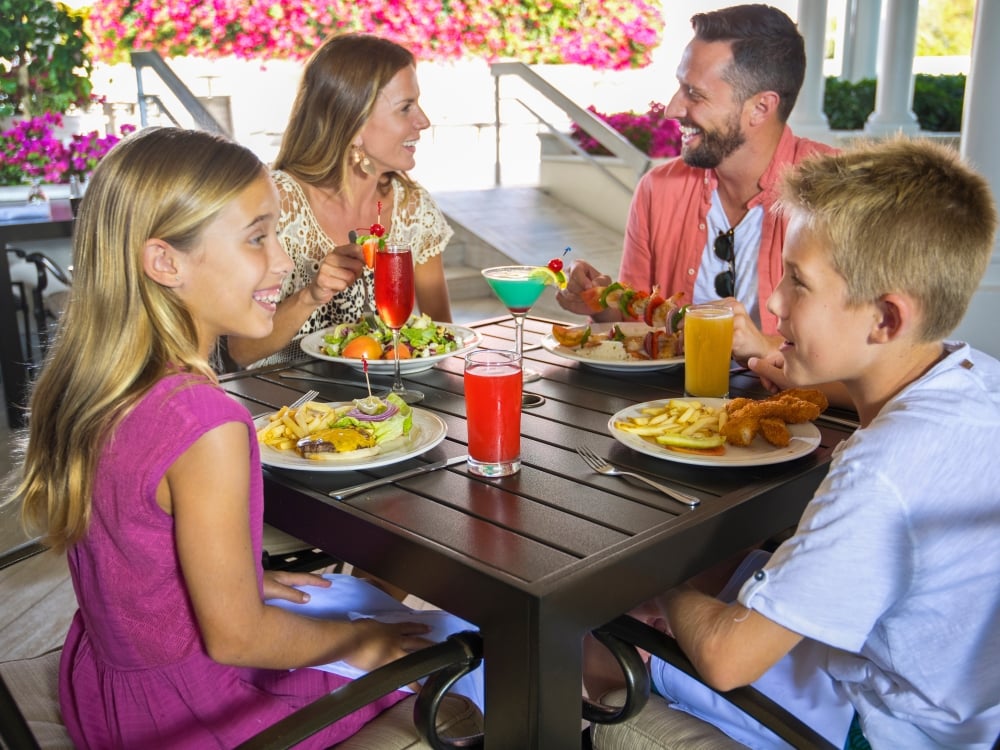 Why is Nassau Paradise Island a good option for a family vacation?
With convenient nonstop flights from many major US cities, the first TSA PreCheck program outside of the United States, and so many kid-friendly hotels, resorts, activities, and attractions, Nassau Paradise Island is the perfect Bahamian family vacation destination. It's easy to get here, easy to get around, and easy to make unforgettable memories. No wonder Nassau Paradise Island continues to be popular with parents and kids of all ages! For your next school break, summer vacation, or just a little quality family time, it's better in The Bahamas! Learn more about planning a family vacation in Paradise, or sign up to receive emails with great deals and helpful trip planning info.