Basketball is Better in The Bahamas
We always say that It's Better In The Bahamas, and that includes basketball! November is a busy month for men's and women's NCAA hoops here in Nassau Paradise Island, with the 11th year of Battle 4 Atlantis and the return of Baha Mar Hoops after a successful first year. Get ready for action-packed events at both tournaments, plus new adventures awaiting you off the court, so you'll never run out of things to do. 
Let's take a look at what's in store for each tournament.
2022 Bad Boy Mowers Battle 4 Atlantis Men's Tournament
November 23 - 25, 2022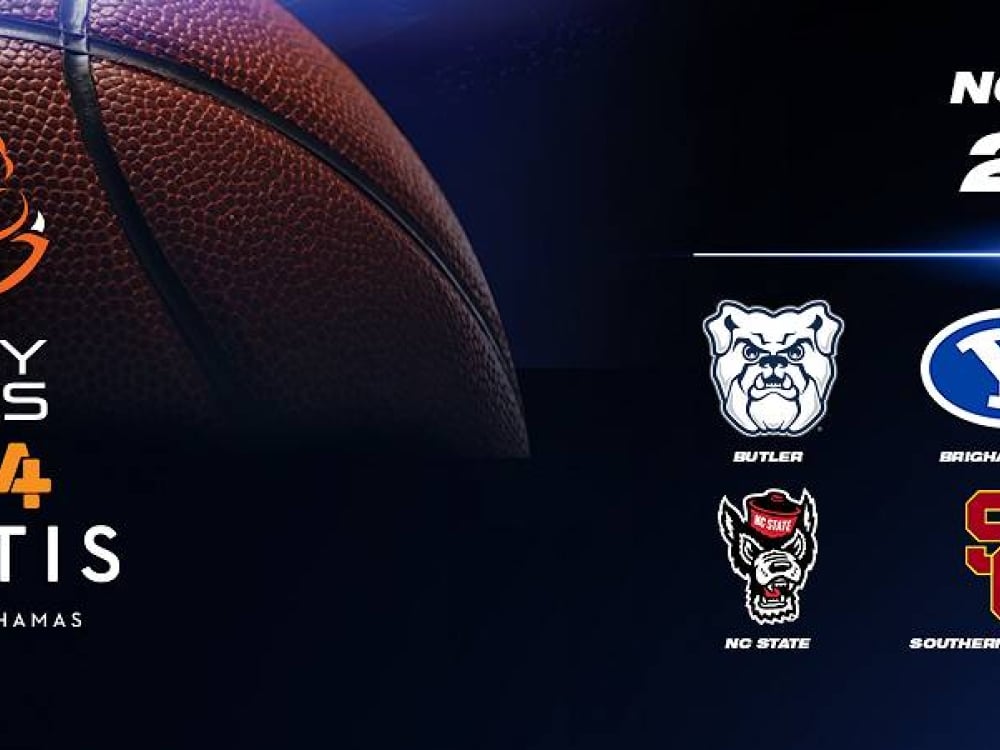 A favorite annual Thanksgiving tradition, the 2022 Bad Boy Mowers Battle 4 Atlantis is back for its 11th year. Watch eight elite collegiate teams — Butler, Brigham Young, Dayton, Kansas, NC State, USC, Tennessee, and Wisconsin — take to the court and play 12 games over three days. One of the most challenging early-season tournaments, this holiday tradition is a must-watch event!
2022 Bad Boy Mowers Battle 4 Atlantis Women's Tournament
November 19 - 21, 2022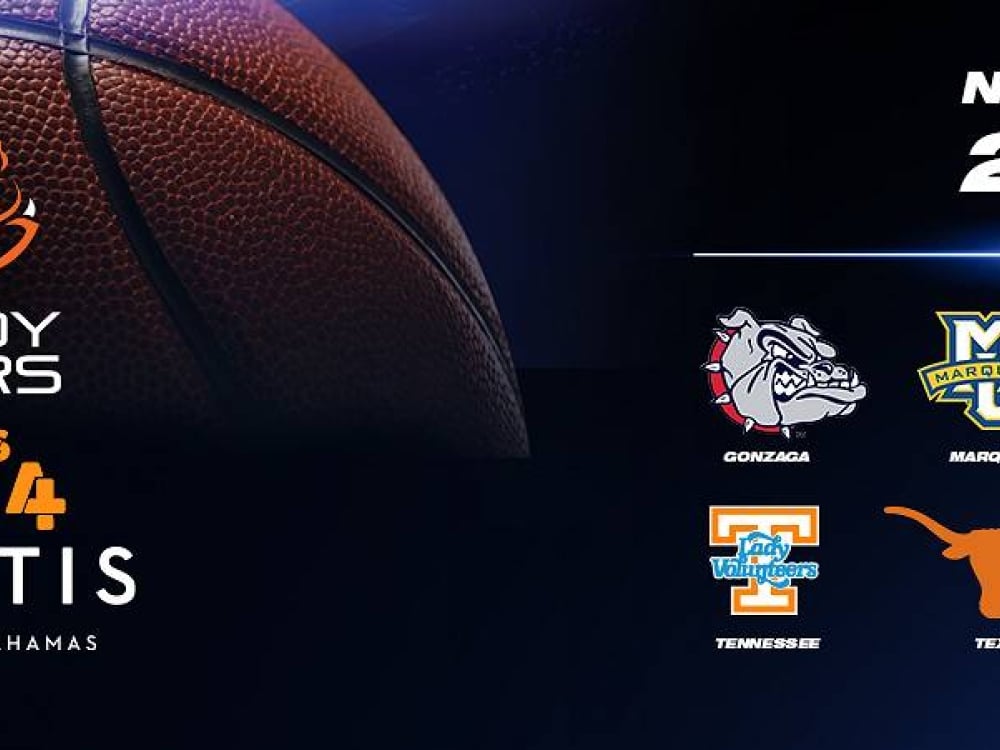 After a successful inaugural tournament, Atlantis is happy to announce the teams participating in the 2022 Battle 4 Atlantis Women's Tournament. This year's field includes Louisville, Tennessee, South Dakota State, Rutgers, UCLA, Marquette, Texas, and Gonzaga. This exciting 12-game, three-day tournament is one of college basketball's most challenging early-season tournaments.
What to Do at Atlantis
Battle 4 Atlantis Tailgate Party
Cheer on your favorite team at the ultimate Tailgate party. Enjoy all-you-can-eat-and-drink delights, beer garden, live streaming of all tournament games, and live DJ on the Outdoor Patio on the Imperial Arena. Happening November 19 - 25. Get your tickets here. 
Aquaventure at Atlantis
Are you ready to experience the Caribbean's biggest water-themed attraction? Dive into the 141-acre waterscape of Aquaventure. It's home to dozens of pools, rivers, and slides, including the incredible Mayan Temple that soars six stories high and sends you plummeting into a shark-filled lagoon. If you're not in for a wild ride, take it easy on the lazy river and chill out. Whatever you choose, you'll be sure to have a splashing good time!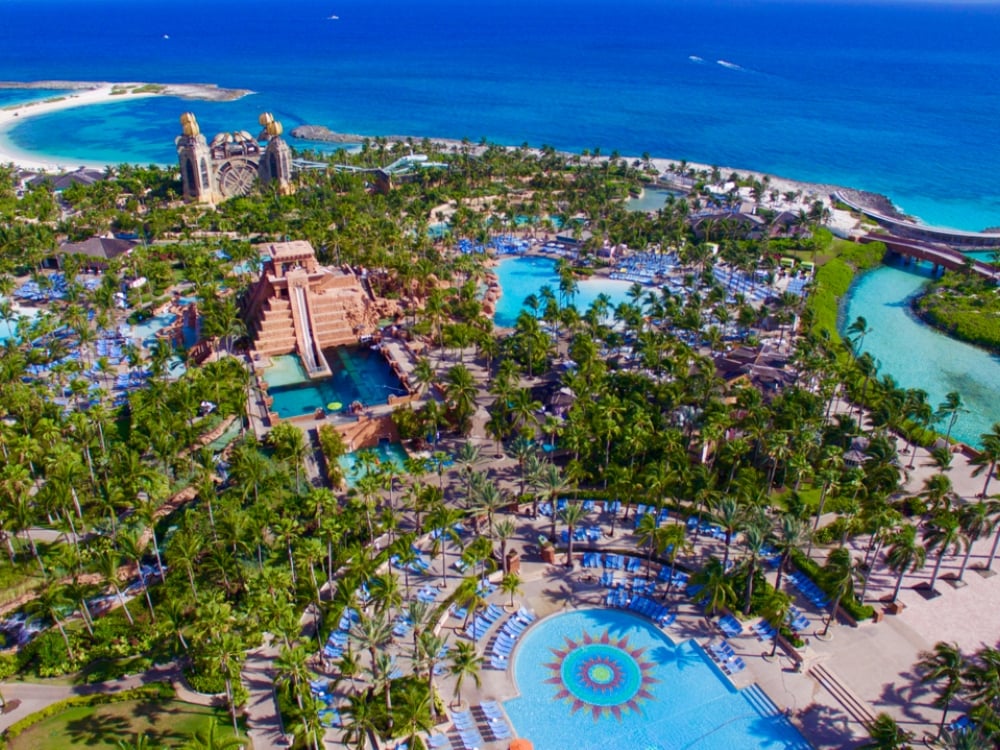 Baha Mar Hoops Back For A Second Year 
Baha Mar Hoops is back this Thanksgiving at Baha Mar with three entertaining events featuring 24 games over 10 days. This includes Oklahoma State, DePaul, UCF, and Santa Clara in the men's Bahamas Championship, eight women's teams in the Pink Flamingo Championship — including five NCAA Tournament women's teams — and the men's Nassau Championship featuring eight mid-major NCAA Division I teams.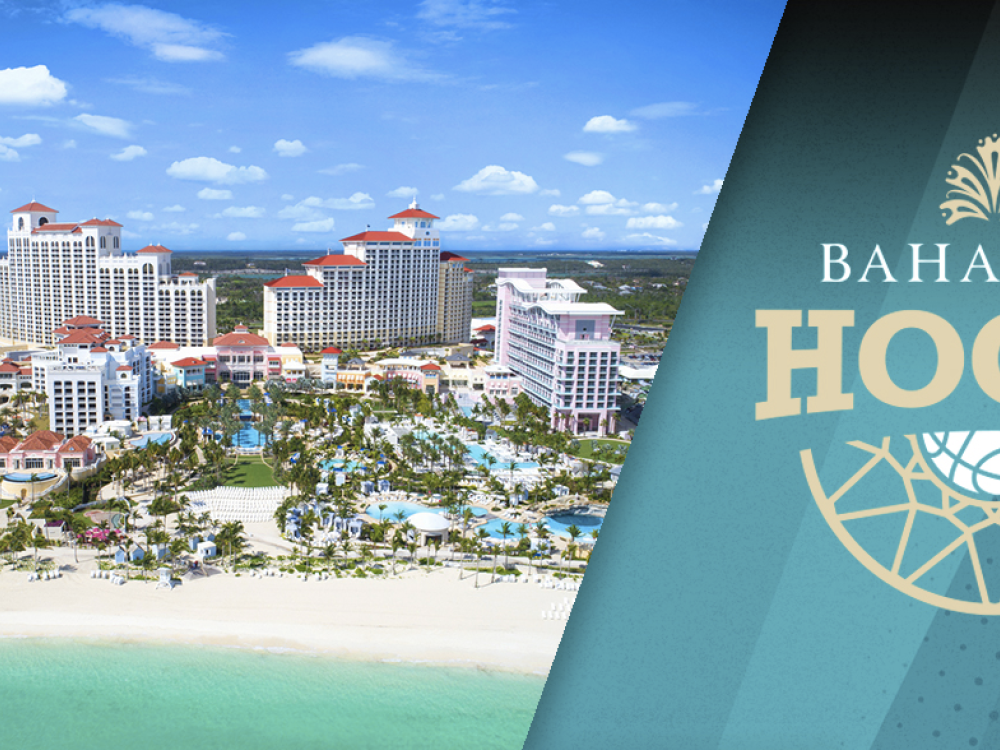 Baha Mar Hoops "Bahamas Championship"
November 18 - 20, 2022
The action tips off on Friday, November 18 with two semi-final matchups featuring Oklahoma State vs. UCF and DePaul vs. Santa Clara. The two winners will go head-to-head in the championship game on Sunday, November 20. Last year, Louisville was crowned the inaugural champion. 
Baha Mar Hoops "Pink Flamingo Championship"
November 21 - 23, 2022
The women take the floor next, with eight games played over three days. Five of the eight teams in the field were participants in last year's NCAA Tournament, led by defending SEC Tournament champion Kentucky. Virginia Tech will also be competing. This year's team boasts the second-most wins in school history — earning them a No. 5 seed in the "Big Dance."
Baha Mar Hoops "Nassau Championship"
November 25 - 27, 2022
The action concludes on Thanksgiving weekend with the eight-team Nassau Championship. The men's tournament, designed strictly for mid-major NCAA Division I programs, is headlined by 2021 Big West regular-season champion Long Beach State. In addition, Vermont is back, looking for its second championship in the Bahamas after winning the tournament's inaugural title in 2017 (then known as The Islands of the Bahamas Showcase).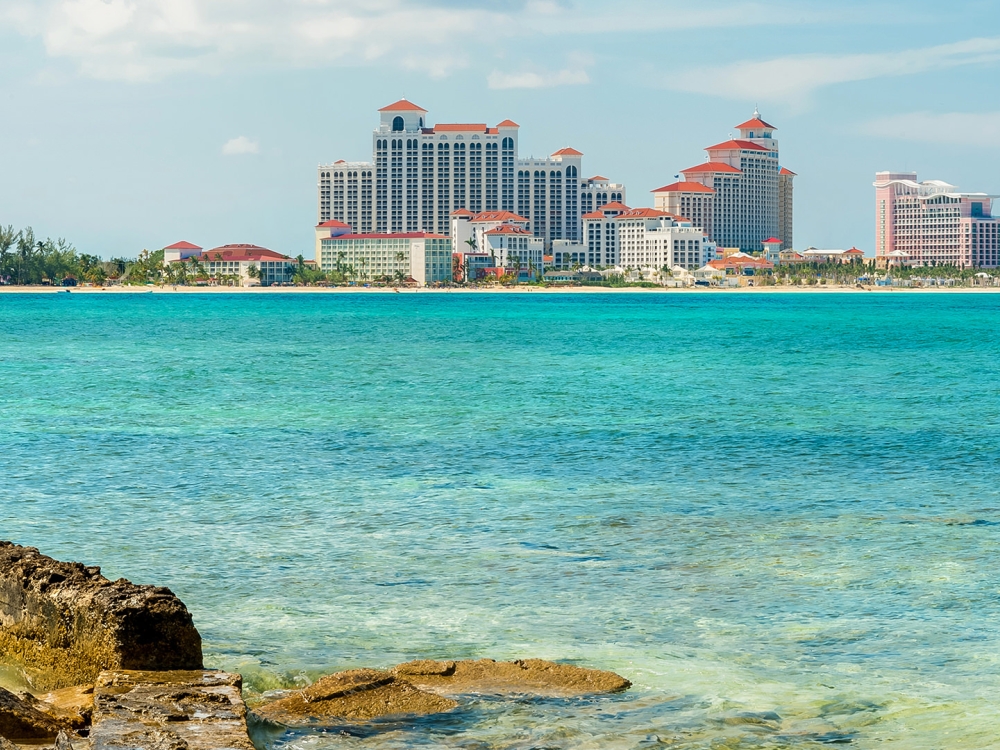 What to Do at Baha Mar
Baha Mar Royal Blue Golf Course
Rolling fairways, breathtaking ocean views on the front nine, and lush tropical greenery on the back nine, Baha Mar Royal Blue Golf Course is a must-try when in Nassau Paradise Island. The Jack Nicklaus Signature Golf Course offers challenging play for every level of golfer. It is uniquely designed as two courses in one with 18 holes and a par 72.
Want to play golf while at Baha Mar for Baha Mar Hoops? Email [email protected] and mention "Baha Mar Hoops" for a special discount on golf at the resort's Royal Blue Golf Course.
Baha Mar Baha Bay
You can't come to Baha Mar without checking out the brand new waterpark, Baha Bay. There's fun for everyone with over 30 attractions, from a lazy river to super speedy slides and everything in between.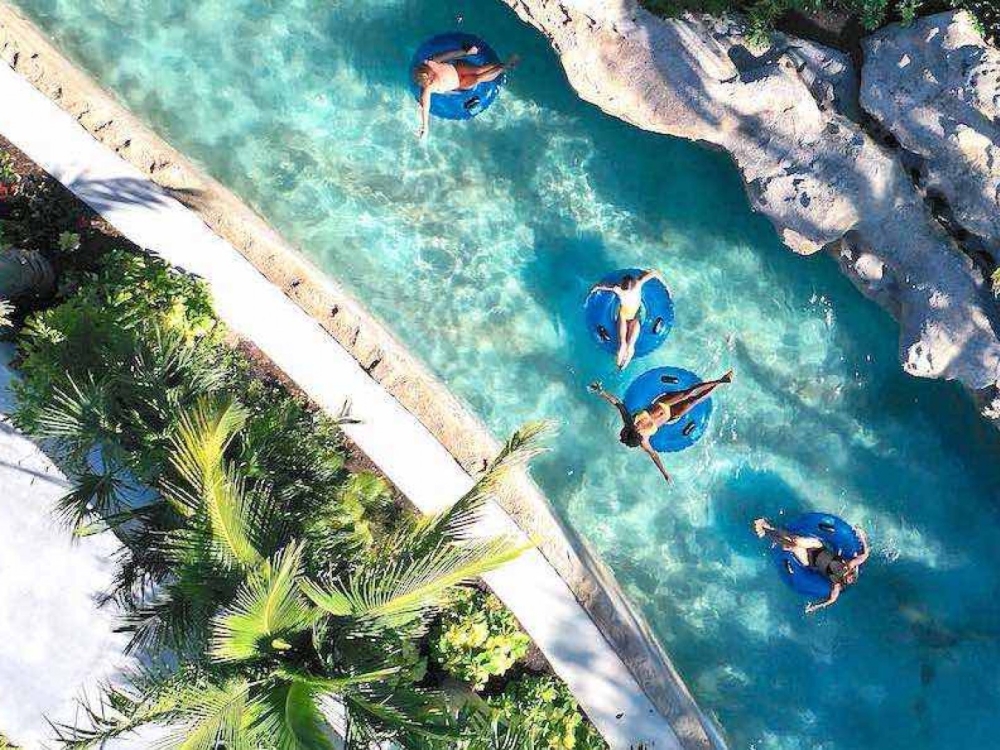 Get In On The Action
Calling all basketball fans — it's time to book that trophy-worthy trip to The Bahamas! With quick nonstop flights from many major US airports and deals that will bring the energy, you'll be saying Basketball is Better in The Bahamas in no time.