Beautiful Boutique Hotels in Nassau Paradise Island
There's plenty to consider when planning a getaway to Paradise, but for many, the number one item on the list is where to stay. As avid travelers and casual vacationers alike know, choosing the right accommodations is essential. While there are endless all-inclusive resorts and hotels to choose from in Nassau Paradise Island, boutique hotels are becoming increasingly popular with travelers. Often distinguished by their smaller sizes, thoughtful design, attention to detail, and intimate atmosphere, boutique hotels are an excellent alternative for travelers in search of a unique experience.
If you think a stay at a boutique hotel during your time in Nassau Paradise Island is right for you, here are a few spots to keep in mind.
Graycliff Hotel and Restaurant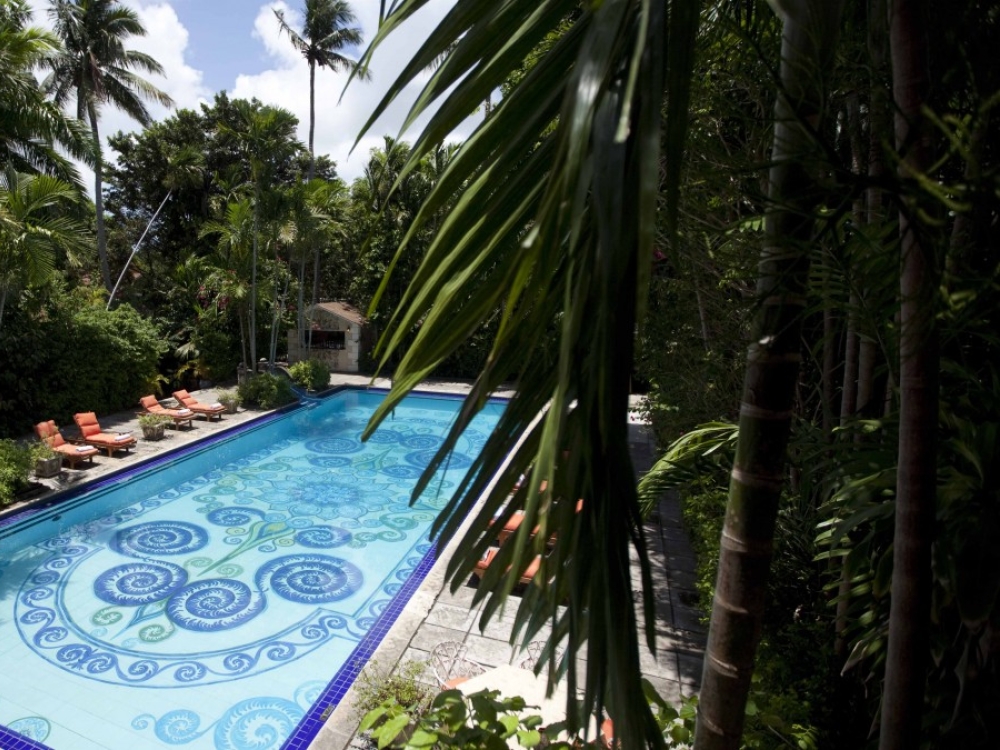 Built in 1740, Graycliff Hotel and Restaurant is a mansion-turned hotel that offers the perfect amount of intimate, upscale luxury. It features two restaurants and two swimming pools surrounded by lush gardens, while also boasting the third-largest private wine collection in the world. How big, exactly, is that wine collection? Well, the wine cellar houses over 250,000 bottles, including some of the finest wines ever produced!
Graycliff also has its own on-site chocolatier and is known for its namesake fine cigars from the Graycliff Cigar Company. So as you enjoy your stay in this historic oasis in the heart of old Nassau, be sure to partake in cigar rolling lessons and enjoy a tour of the chocolate factory. And if you're a foodie, you'll love the exquisite gastronomical adventures that await at the Caribbean's first 5-star restaurant.
Over the years, Graycliff has hosted some of the biggest names on Earth — from The Beatles to Sir Winston Churchill. So you can rest assured that you'll be treated like royalty during your stay.
Bay View Suites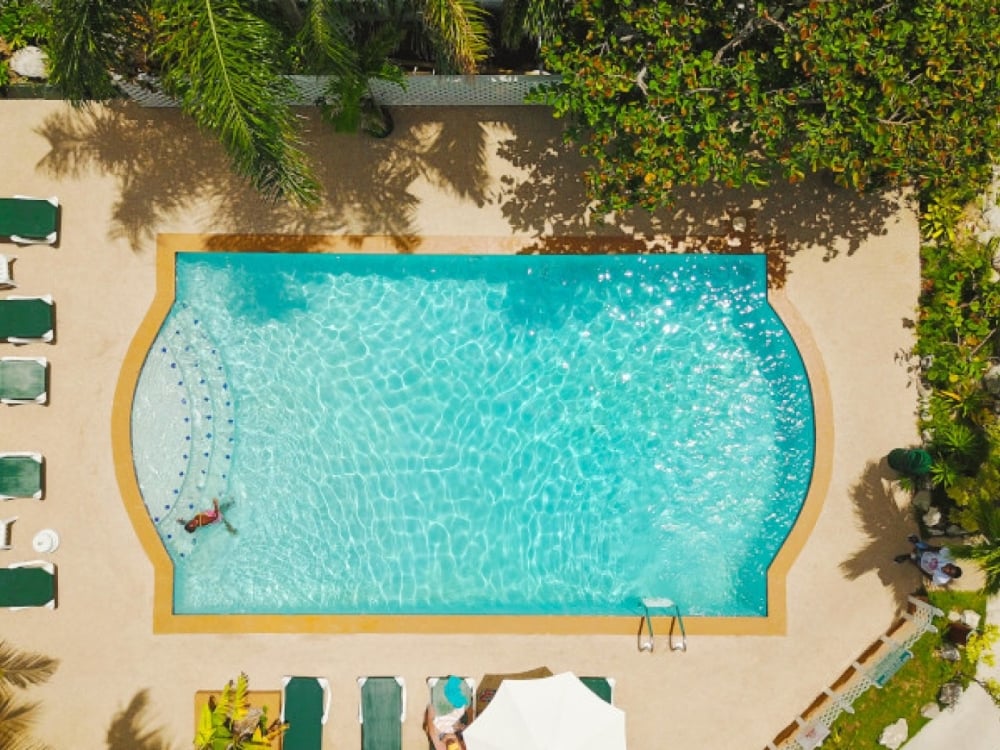 Located in the heart of Paradise, Bay Views Suites is a peaceful retreat nestled amongst four acres of grand gardens. You'll find three freshwater pools to splash in here, as well as private patios and balconies depending on your accommodations. There are also babysitting services, tennis courts, and exercise facilities for those of you who never miss a workout. Perhaps best of all, Bay View Suites offers a fantastic central location. It's only a short walk to delicious local restaurants, boutiques, and the white sandy beaches Paradise Island is famous for. The team at Bay View Suites prides themselves on guaranteeing competitive rates, so you can experience genuine Bahamian hospitality in the heart of Paradise Island on a budget!
Paradise Island Beach Club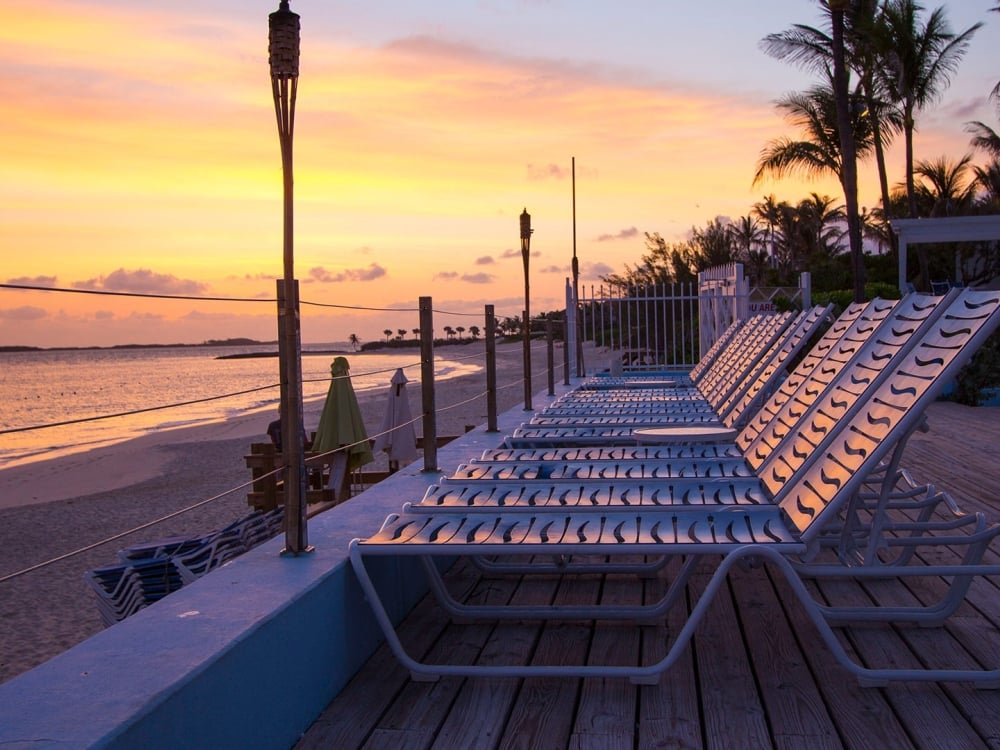 If you're looking for your own private Paradise, you'll find it at Paradise Island Beach Club. This hotel features 44 airy and relaxing suites that feature two spacious bedrooms, two bathrooms, fully stocked kitchens, and your own private patio. There are two freshwater pools here and direct access to a private, white sand beach. There's also offers on-site laundry services, barbecue grills for the grill master in your party, complimentary bicycles, and high speed WiFi throughout the exotic lush grounds. Fitness fanatics can enjoy the well-equipped gym, while foodies can flock to the on-site bar and grill. And if you forgot to pack something, no worries! There's a convenient mini-mart on the grounds to pick up any necessities you need!
Boutique Hotels are Better in The Bahamas
If you're looking for a tailored experience, then these boutique hotels will have you feeling right at home. To start planning your Nassau Paradise Island getaway, check out our Destination Guide.  Inside, you'll find kid-friendly ideas, as well as tips to make sure your visit is one to remember. We're looking forward to seeing you in Paradise soon!