Bucket List: Foodie Edition Nassau Paradise Island
For some people, the desire to travel is rooted in the excitement of seeking new places and new adventures. The draw of white sand beaches, crystal-clear waters, and discovering a slice of paradise is enough for them to pack their bags and book the plane ticket.
For others, pursuing new flavours, unfamiliar spices, and delectable dishes is the fuel for travel. It is the tantalising promise of mouthwatering cuisine that truly whets our appetite for exploration.
In the heart of the Caribbean, Nassau Paradise Island beckons with vibrant island culture. Every meal is a culinary adventure where foodies' dreams come true. From the spicy, zesty flavours of conch salad to the succulent Chicken in da Bag, The Bahamas is home to iconic island dishes that delight your taste buds and leave you craving more.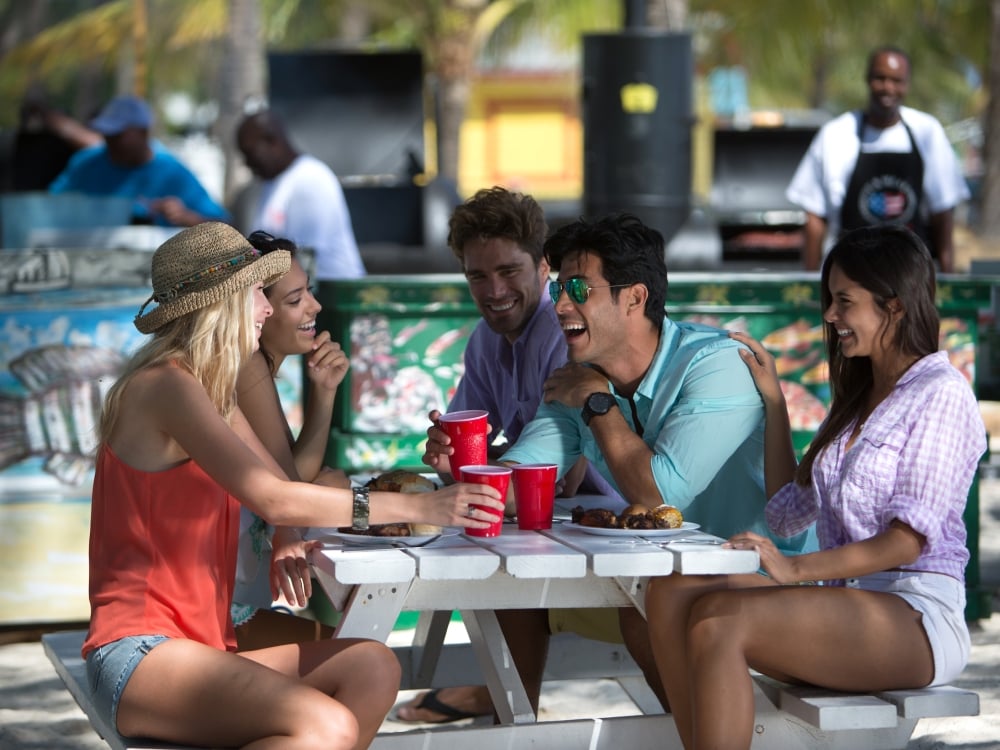 Best Food in the Bahamas
Bahamian Breakfast
One of the best parts of being on vacation is being able to take your time and really enjoy breakfast. With no meetings to make and no rush to drop the kids off at school, you can bask in the morning glory and enjoy every second of your breakfast in Paradise.
If you want to try something different and ditch the bacon and eggs for a morning, try the Bahamian breakfast staple of steamed sardines and grits. Yellow grits are the base for this savoury dish. They're topped with fresh, perfectly steamed vegetables and salty, steamed sardines. Pepper adds a kick and rounds out this dish, which is sure to jump-start your morning.
If sardines aren't quite up your alley, don't worry. An equally delicious breakfast option is steamed sausage and grits: steamed sausage is served in a tomato sauce with onions, sweet peppers, and goat peppers to keep it spicy. Head to Nesbitt's Restaurant & Lounge for a truly authentic Bahamian Breakfast experience.
Conch Salad
Conch is a local delicacy that absolutely can't be missed on your next visit to Nassau Paradise Island. Conch, pronounced as "konk," holds a special place in Bahamian cuisine as the national dish of The Bahamas. Resembling calamari, conch meat boasts a robust and slightly chewy texture, offering a delightful culinary experience. It can be enjoyed steamed, deep-fried, or as a refreshing raw delicacy, like Conch Salad.
There are different ways to prepare Conch Salad, but the authentic dish is prepared fresh with chopped tomatoes, onions, green peppers, and lime and lemon juice. It's a great snack to enjoy before heading to the beach or out on your island explorations.
Chicken in da Bag
Chicken in da Bag is the ultimate Bahamian comfort food. As a local classic, it's a favourite for islanders and visitors alike. The standard Chicken in da Bag comes with a deep-fried chicken thigh over fries with a bread roll on the side. The finishing touch on the dish is a liberal amount of ketchup, mayonnaise, and hot sauce, making for a moist and savoury treat.
One of the most popular spots to try Chicken in da Bag is Bamboo Shack on Nassau Paradise Island. If you want to add some flare to this classic dish, try adding some Conch. Don't just take our word for it, let Bahamian local Nicholas Mitchell show you why Chicken in da Bag was the last meal he ate on his wedding night!
Bahamas Food Tours & Experiences
Arawak Cay
When we're talking about authentic Bahamian eats, there is one spot on the island that can't be left out: Arawak Cay. Known to locals as The Fish Fry, Arawak Cays is located on West Bay Street in Nassau. Restaurants in the iconic area have been serving up local favourites since 1969, and visitors can enjoy everything from grilled shrimp and lobster tails to fried snapper served with sides like cornbread and mac and cheese.
The food isn't the only star of the show at The Fish Fry. It would be a shame to leave without trying the unofficial national drink of The Bahamas: Sky Juice. Made with condensed milk, fresh coconut water, and gin, this refreshing drink screams Paradise. 
Bahamas Food Tours
Another fantastic way to discover Bahamian food is to partake in one of the many food tours on the island. Sample delicious local fare as you stroll through downtown Nassau and learn about the history and influences of some of your favourite Bahamian foods.
If you're looking to dive into some of the best local flavours that Nassau has to offer and learn a little bit of Bahamian history in the process, the Bites of Nassau Food Tasting & Cultural Walking Tour is the perfect choice. You'll explore six food and beverage tastings at acclaimed local restaurants and unique speciality food stores, all while immersing yourself in the rich historical, architectural, and cultural narratives of The Bahamas.
Treat your palate to an afternoon to remember on the Savour Old Nassau Sunday Dining Stroll. Indulge in a leisurely two-hour dining adventure with three distinct food and drink pairings, starting with a traditional Bahamian Sunday lunch at Talking Stick Bar & Restaurant, featuring classic dishes and Caribbean cocktails. Then, savour the legendary conch chowder at Graycliff Hotel & Restaurant. You'll end the day with wine and artisanal chocolates at Nassau's only winery, Bahama Barrels Winery.
If you want to hone your Caribbean cooking skills and take a little piece of Paradise home with you, the Graycliff Culinary Academy is the perfect pick for your foodie itinerary. You'll learn to create renowned Graycliff Restaurant dishes, including Bahamian Conch Chowder, Grouper Dijonnaise, Guava Soufflé, and more. After your hard work, you'll enjoy a complimentary lunch featuring the dishes you've prepared and take a guided tour of Graycliff's famous wine cellar with the sommelier.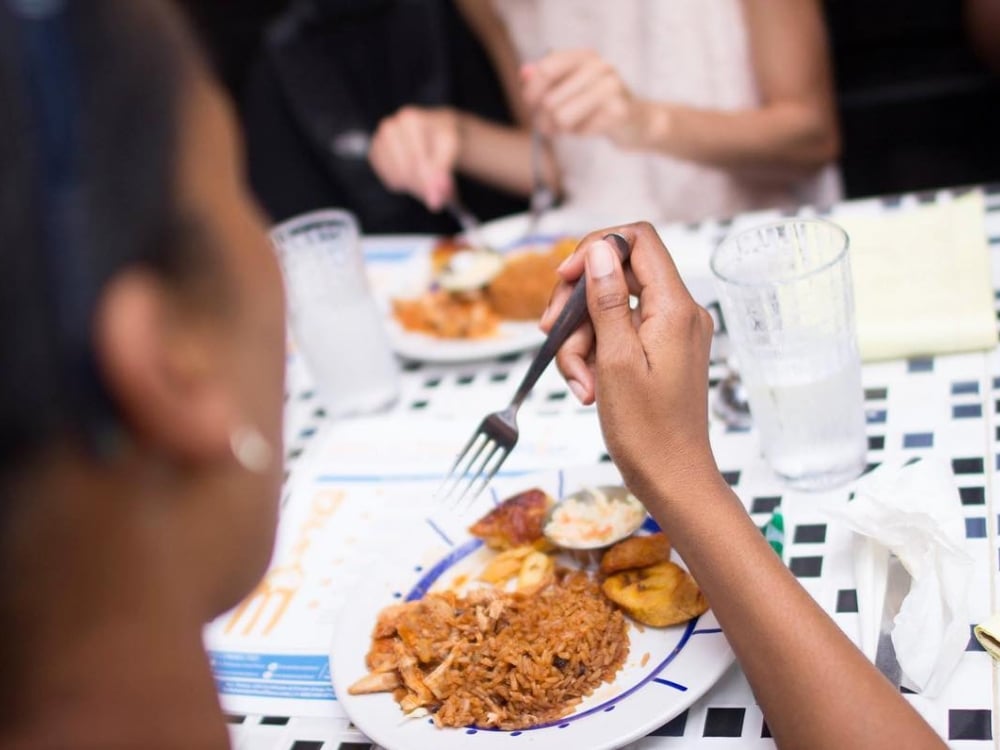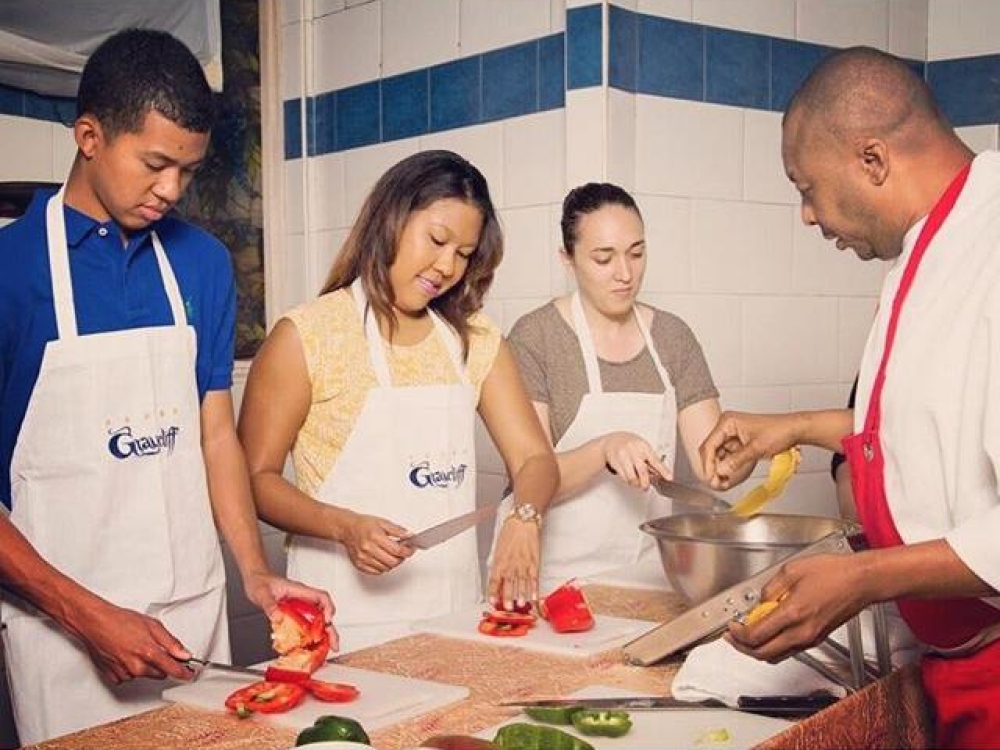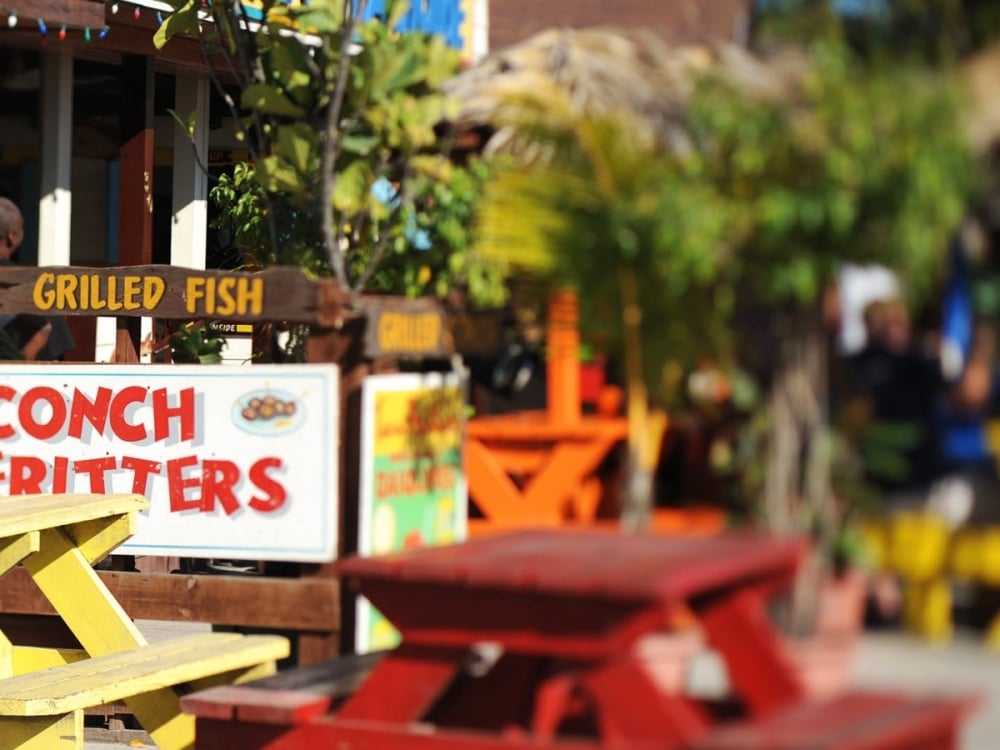 A Taste of Paradise Awaits
Nassau Paradise Island has so many incredible Bahamian dishes for you to savour. Book your next getaway and taste your way through our tropical Paradise, one delicious bite at a time.