Bucket List: Nightlife in Nassau Paradise Island
Life is sweet while the sun is hanging high in the sky, but when the moon starts to peak out over the horizon and the clear blue sky turns inky indigo, it's time to bust out the dancing shoes and dinner attire and party late into the night. You can easily turn a relaxing day on the beach into a heart-pumping evening in Paradise. From nightclubs to casino floors, a night out in The Bahamas is not one to skip out on.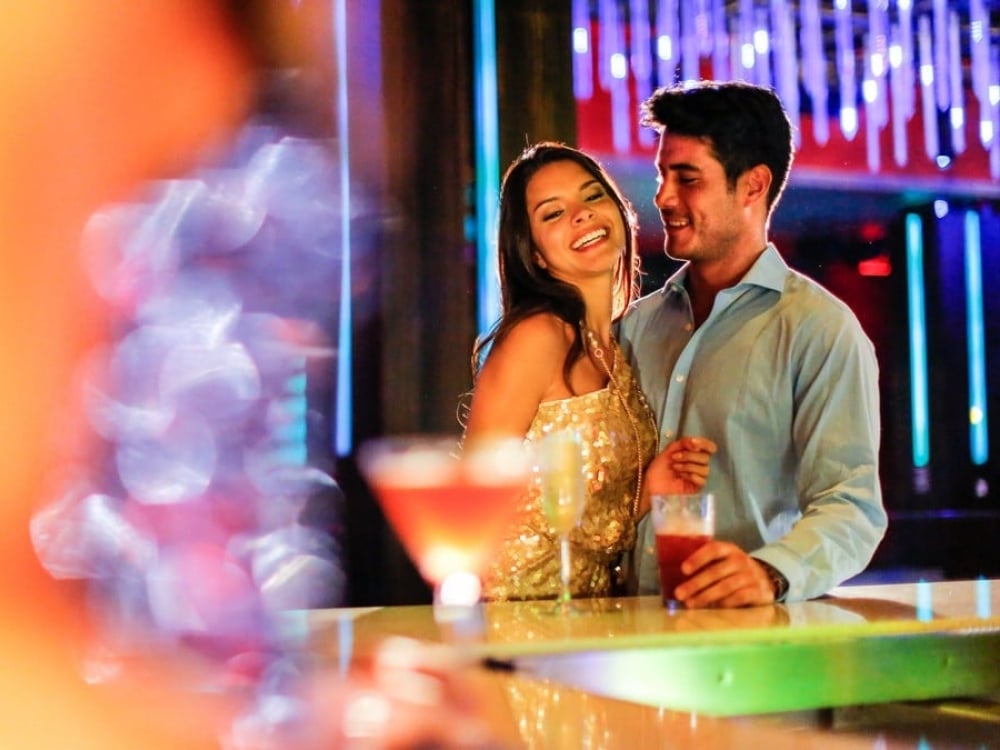 Dance the Night Away
The only way to get a true feel for the rhythm of our islands is to let your feet experience the beat. So, get out on the dance floor and bust a move: The Bahamas always has a hot spot open with a DJ spinning out some jams for you to enjoy.
Bond at Baha Mar is the epitome of swanky luxury. With over 10,000 square feet for you to enjoy, grab a cocktail and imagine you are dancing alongside 007 himself. (In these parts, you just might be!) Aura Nightclub is found above the Atlantis Casino floor, where a grand staircase leads you into the nightclub. With two bars to choose from and a light-up disco dance floor, you'll feel like the king or queen of the party as you sway to the music.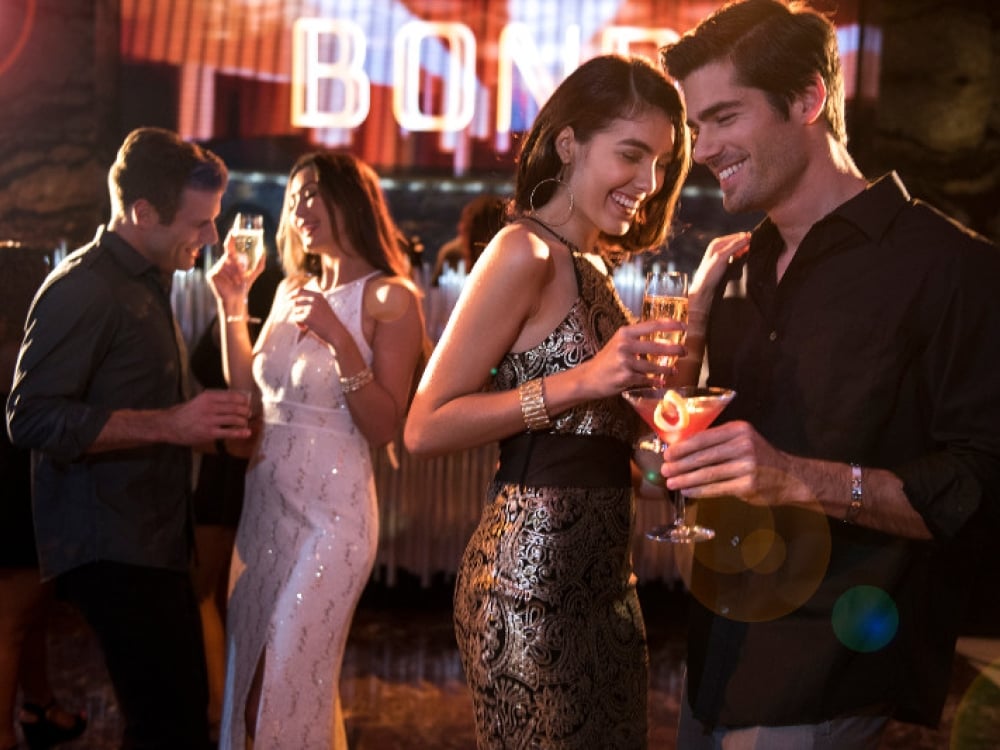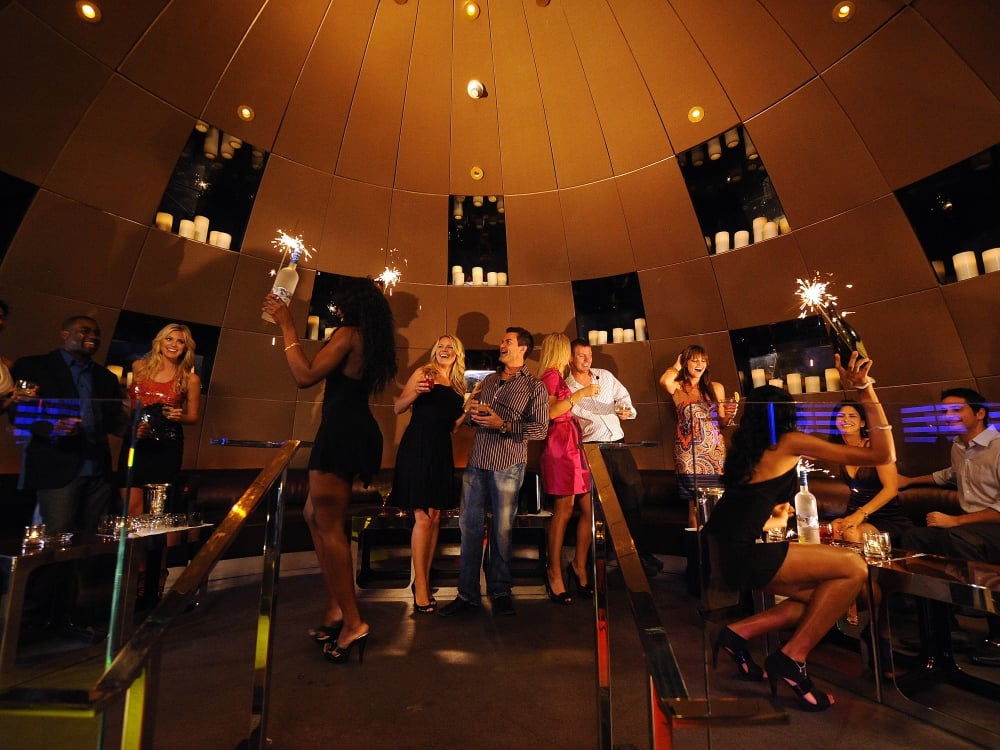 Sip and Savour the Best of Paradise at a Lounge or Bar
Looking to party but want to focus more on the conversation and company? A lounge or bar might be the place for you. With its open-air, ivy-covered pavilion, Skybar has one of the most spectacular views of The Bahamas. After an afternoon hang, stick around as the vibes change pace to an energetic atmosphere, and bop along to the tunes with your crew by your side.
As we mentioned James Bond earlier, why not stop by the martini bar and lounge at The Ocean Club, A Four Seasons Resort; it's where 2006's Casino Royale was filmed. Looking for something a little more hoppy with hints of piracy? Pirate Republic Brewing Company is The Bahamas' only craft brewery, located in downtown Nassau. Take a tour of the new brewery located in a 125-year-old warehouse during the day, and chill with a flight of unique brews in the evening.
End your evening with an out-of-this-world experience at Moon Bar at Atlantis Paradise Island. Share a nightcap in this sleek and modern space, featuring a massive jellyfish tank that spans the width of the bar and appears to defy gravity.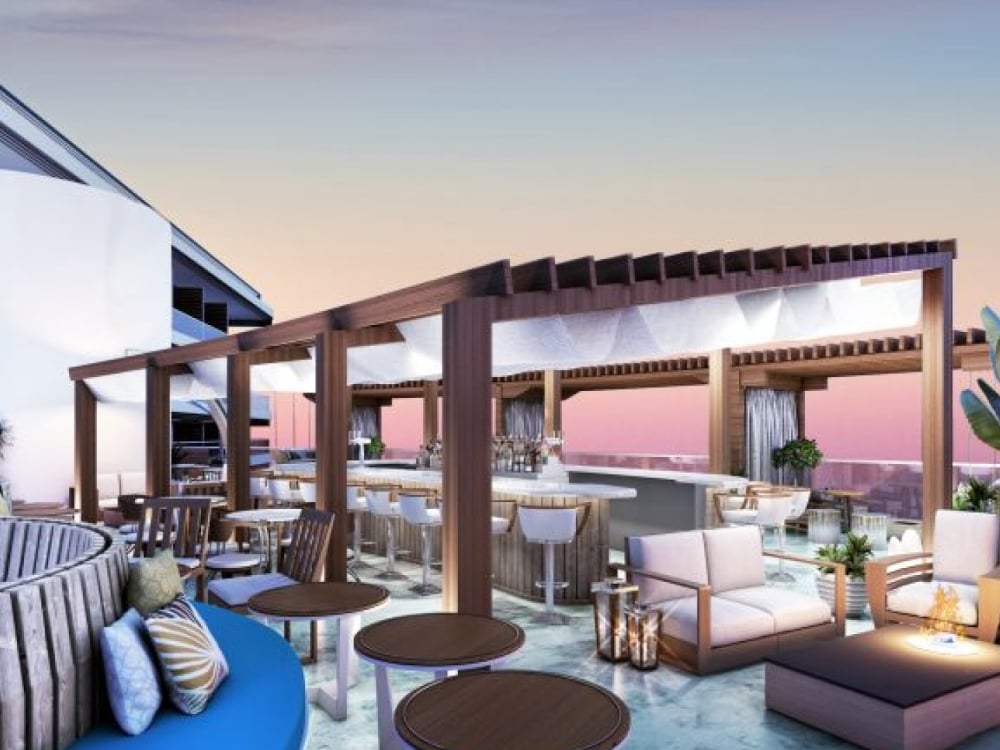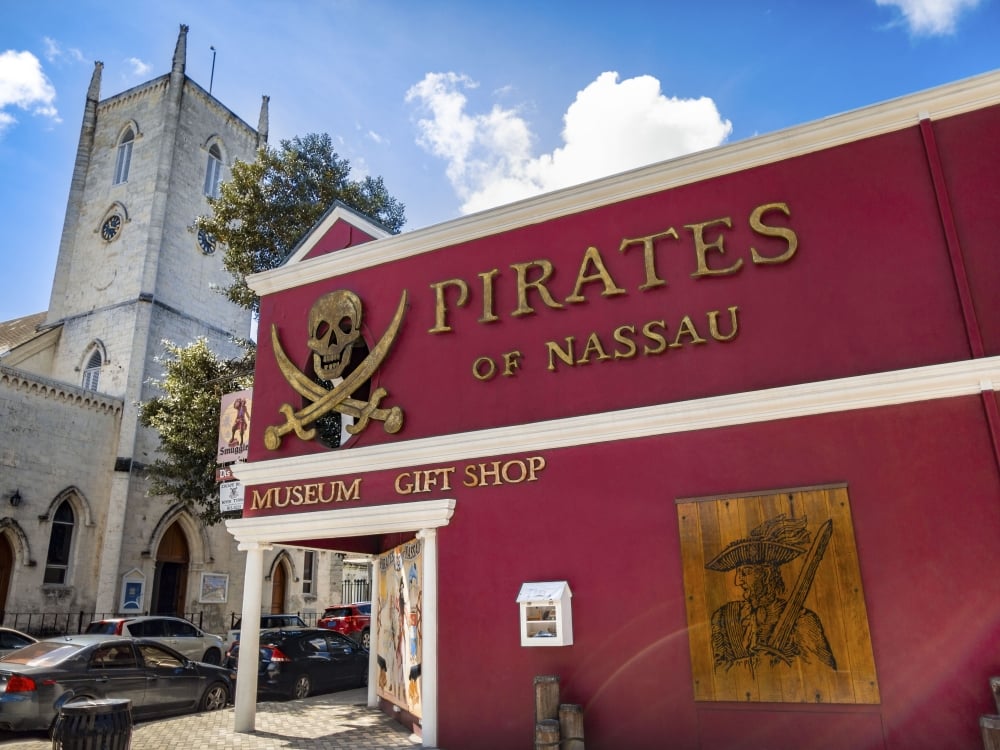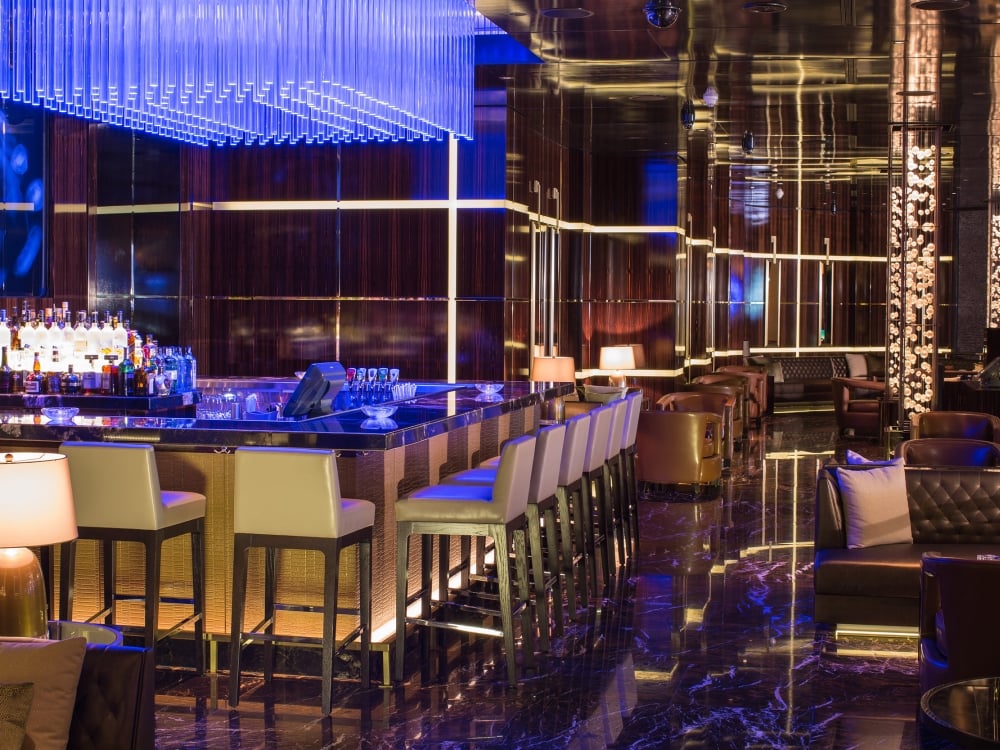 Test Your Luck at a Casino 
Every high roller who knows that The Bahamas is home to two of the largest casinos in the Caribbean. Atlantis Casino sprawls over a 7-acre lagoon and artfully brings the outside world in with skylights and mammoth windows. It features 85 table games, 700 slot machines, tournaments, events, and more. Open 24 hours a day, there is always time to try your luck.
Baha Mar Casino brings the Las Vegas strip to our warm turquoise waters. If you don't get distracted by floor-to-ceiling windows that frame majestic ocean views, you'll find 119 game tables, slot machines, race and sports booking, and more. Find your lucky charm and shake the dice: Chances are you'll find more than one way to win when you visit a casino in Paradise.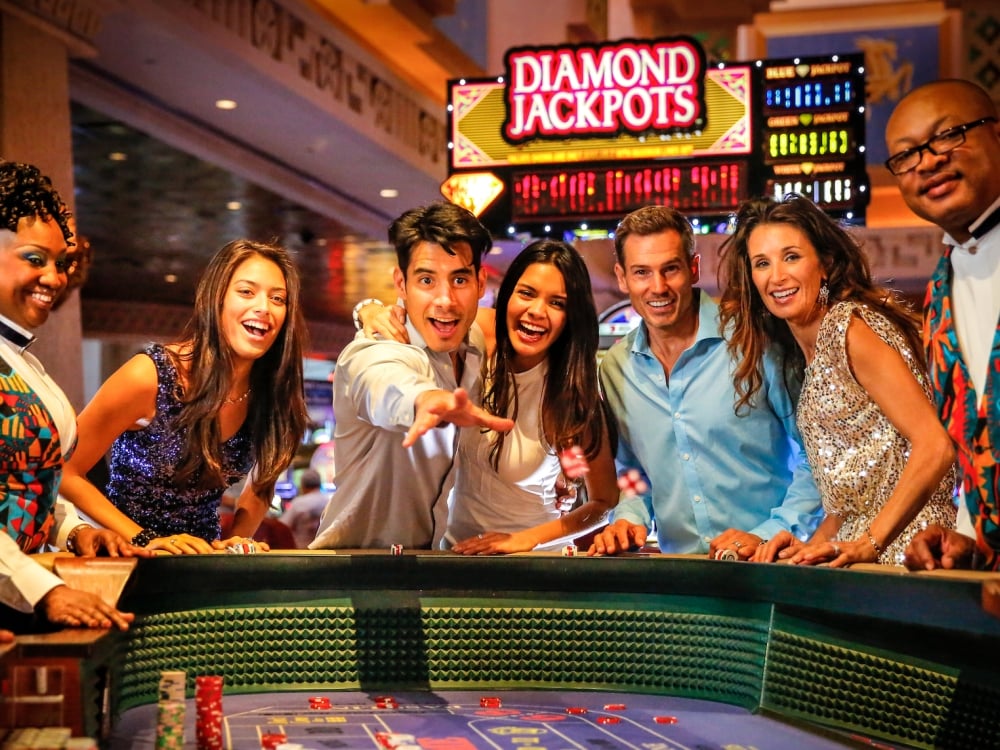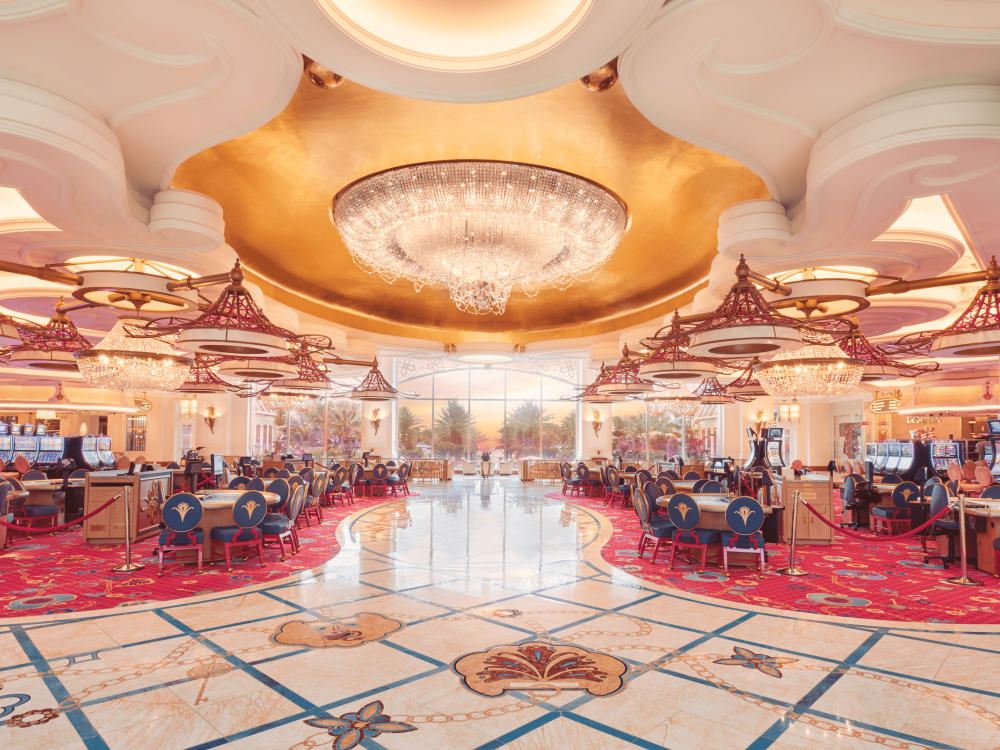 One Final Suggestion
Keep an eye open for our Calendar of Events, where you can stay up-to-date on everything that's going on in Nassau Paradise Island — including evening events, festivals, shows, and nighttime pop-ups. There's always something spectacular happening under our Bahamian moon!

The Nightlife Awaits
No matter how you like to spend your evening hours, you'll find your personal Paradise here in The Bahamas. Book your trip now and we'll have your favorite drink poured and ready for you when you arrive.