Family-Friendly Food Experiences in Nassau Paradise Island
As any parent can attest, dining out with kids can be a challenge. Many children's palates are still developing, so the list of meals they enjoy at any given time can be very short. Little ones are still mastering the art of good table manners and waiting patiently to be served in a restaurant. Add "vacation vibes" or overtired kids into the mix and you might be tempted to stick to room service for your entire trip!
Luckily, Nassau Paradise Island is packed with dining options that are not only family-friendly, they're delicious, too! Here are some of our top picks for kid-approved food experiences in The Bahamas, from quick snacks and grab-and-go bites to sit-down dinners. Bon appétit!
Best Beach Eats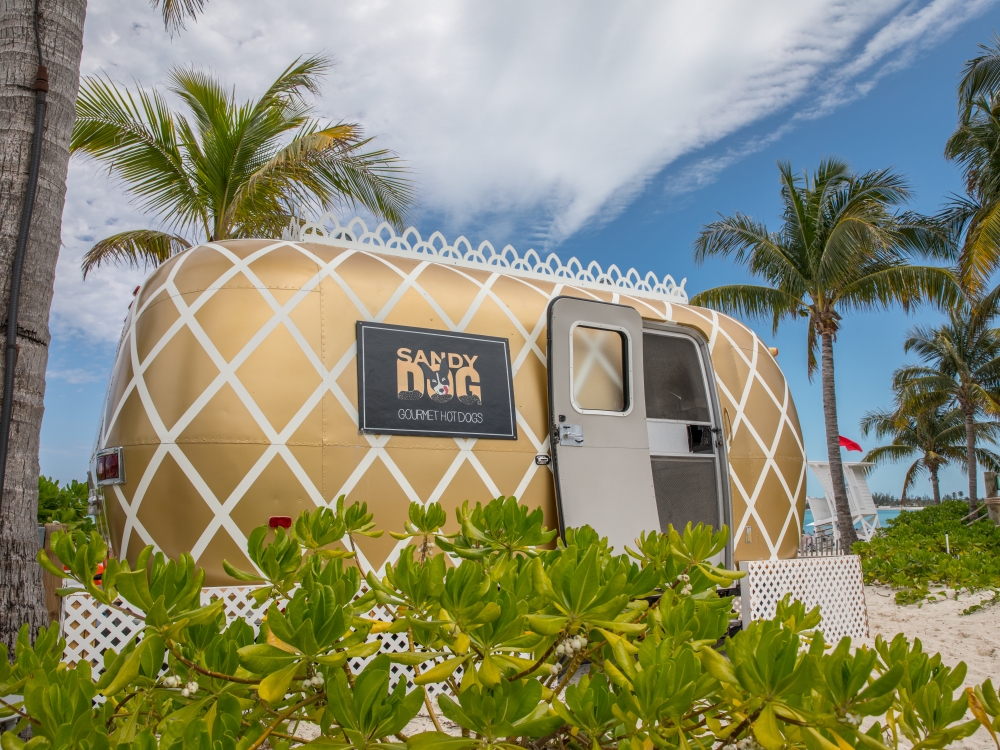 Whether you're young, old, or somewhere in between, there's something special about enjoying a meal on the beach. If you're a guest at Baha Mar, take a stroll to the Airstream trailers (similar to food trucks) located just steps from the beach. Grab some nachos or tacos from El Jefe for a crowd-pleasing casual lunch or an early dinner in the sand, or stop by Sandy Dog for every kid's favorite portable meal: hot dogs! They've even got a breakfast dog on the menu, topped with scrambled eggs and cheddar cheese, so you can feel good about letting your kids start their day with their number-one meal.
Best Buffets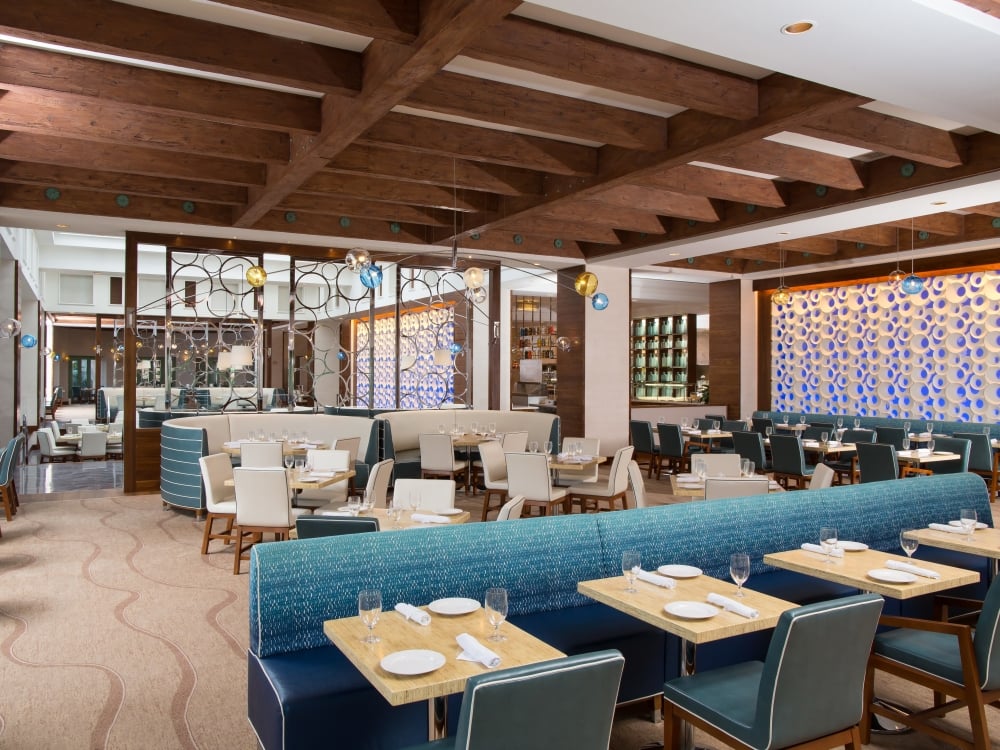 Sometimes, getting everyone to agree on where to eat can be a struggle. Make mealtime easy–head to one of Nassau Paradise Island's best buffets, where everybody gets to fill their plate with their favorite foods! Poseidon's Table at Atlantis and Regatta Buffet at Baha Mar are both open for breakfast, lunch, and dinner, and offer options to satisfy every palate.
Best Bahamian Cooking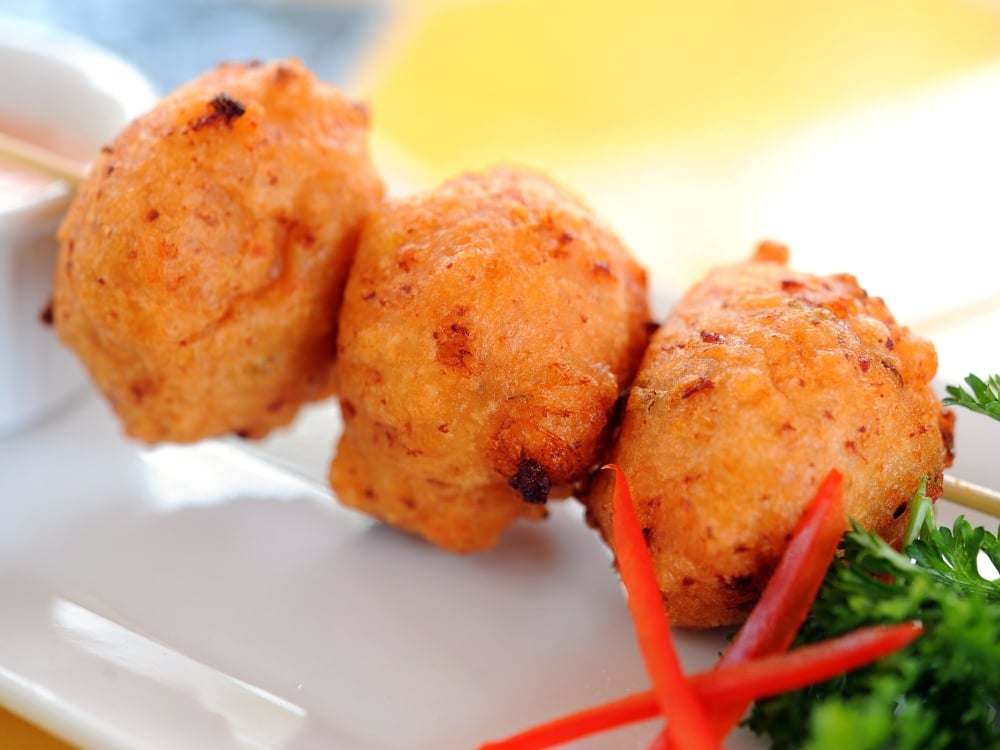 If you'd like to introduce your kids to authentic Bahamian culture, grab lunch at the Fish Fry at Arawak Cay. Here, kids can sample conch in its many forms, including crispy cracked conch and tasty conch fritters. Served with a side of fries, this is a family-friendly dish in a fun atmosphere that kids and parents alike will love. Frankie Gone Bananas at Marina Village also offers a menu of classic Bahamian favorites, such as fried fish, peas 'n rice, and mac n' cheese–plus some thirst-quenching cocktails for parents! McKenzie's at Marina Village is another great pick for sampling fresh conch salad and a laid-back Bahamian vibe.
Best Desserts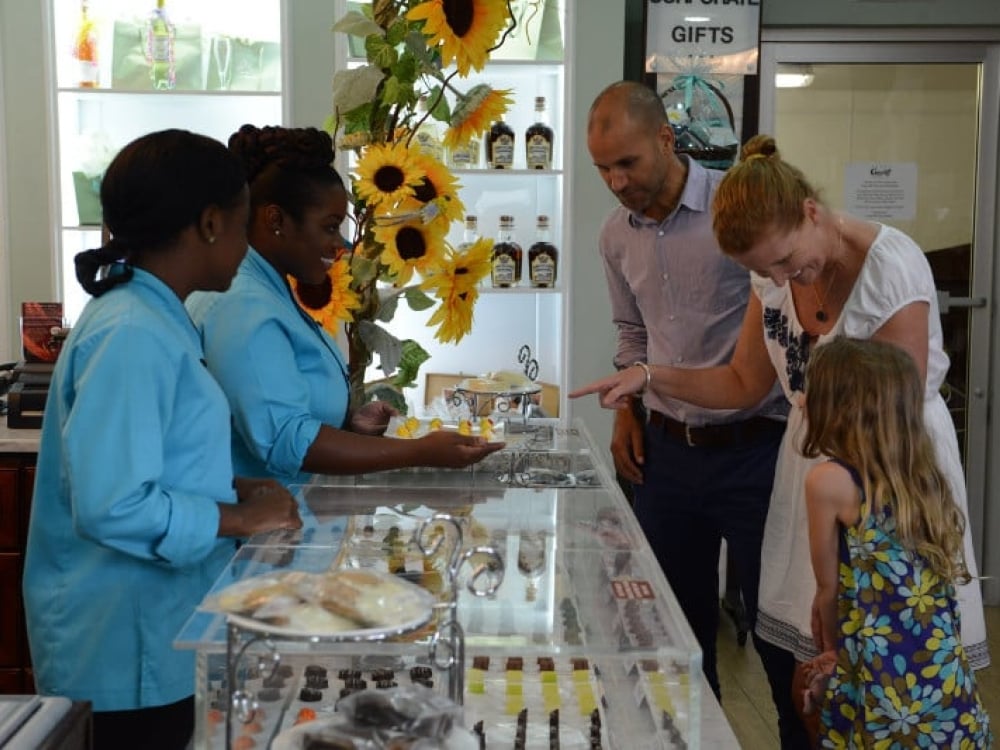 Everybody loves chocolate...especially when you make it yourself! If you need a break from the sun and want to try a fun family activity, head to Graycliff for their chocolate-making experience. Older kids will love learning about how cacao beans are used to make creamy chocolate before experimenting with unique ingredients to create their own sweet creations.
After a day of fun in the sun, there's no better way to cool off than with a refreshing ice cream cone, and there are plenty of spots to satisfy your sweet tooth in Nassau Paradise Island. Located in the lobby at The Coral at Atlantis, Sun & Ice serves up delectable cones of ice cream, gelato, and sorbet with unique Bahamian flavors and ingredients, like Yea Bey (soursop and caramelized banana). At Baha Mar, Scoops has tasty ice cream, iced coffee, ice pops, and other cool treats on the menu, and the Bahamian Popsicle Bar at the Regatta Buffet has a great assortment of fresh, fruity flavors.
If your kids are going through a pizza phase, you've got some tasty, family-friendly options: Anthony's Seafood and Ribs and Marina Pizzeria both serve up a variety of pies, from classic pepperoni-and-cheese to Bahamian spiced chicken.
Best Burger
Got a cheeseburger lover in your family? The Village Burger Shack at Marina Village is the perfect spot to grab a burger and shake just like you'd find at home. Or stop by Umami Burger, just steps from Baha Mar's spectacular beach. Located in a bright-orange Airstream trailer, Umami Burger serves up delicious burgers with one-of-a-kind twists.
Time for a family vacation?
In Nassau Paradise Island, family fun is always on the menu. Learn all about planning a family escape to The Bahamas, and don't forget to subscribe to our newsletter to receive insider travel tips and the hottest deals in your inbox. Family vacations are better in The Bahamas, and we can't wait to welcome you and your family to Paradise!