Itinerary:
Five Days of Rejuvenation in Paradise
Nassau Paradise Island is rich in the kind of natural beauty that makes it easy to slow your pace, seek tranquility and forge connections through meaningful experiences. If you're looking to escape the hustle and bustle of everyday life and embark on a journey that's all about rest and relaxation, look no further than Paradise. Leave all your planners, schedules, and devices behind and take an unhurried approach to your getaway by indulging in time by the azure waters, exploring local gardens, learning new skills, and letting your mind and body be pampered in our unique spas.
Picking the right accommodations for your ultimate rejuvenation is key. Nassau Paradise Island offers many options, from large beachfront resorts to intimate, boutique hotels. No matter what kind of accommodations you end up going with, we've compiled a 5-day itinerary of complete and utter tranquility, so you can reconnect with yourself.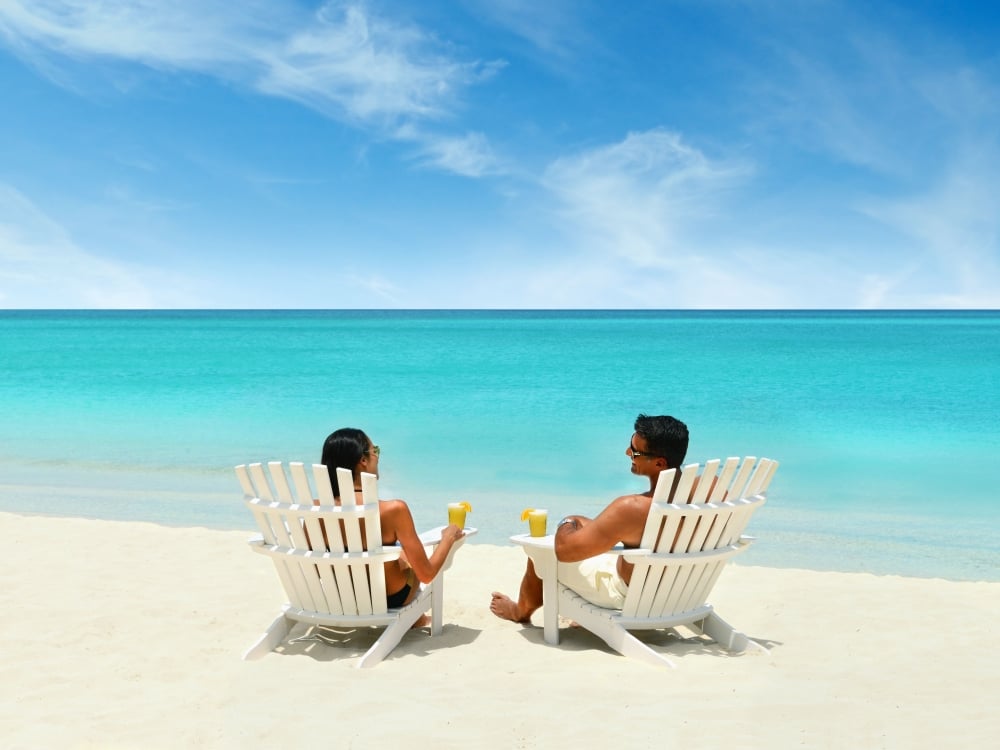 Day 1: Arrival
You've just arrived in Paradise! After checking in and leaving your bags in your hotel, head to one of the world's most beautiful beaches! Beaches are better in The Bahamas, so grab your bathing suit, sunscreen, and sunglasses, and dig your toes in the sand for some time to take a break on the beach.
Traveling and leisure can leave anyone feeling a little bit peckish. So, to grab an exquisite dinner that will ignite your senses and kickstart your culinary adventure in The Bahamas, make your way to Nobu. World-renowned chef, Nobu Matsuhisa, puts his legendary talents to work and reimagines local ingredients like Bahamian Lobster, Nobu-style ceviche, and cracked conch. Nobu also features a large bar and a sake cellar, ideal for savoring your first night in The Bahamas while sipping on a glass of wine or a bottle of sake.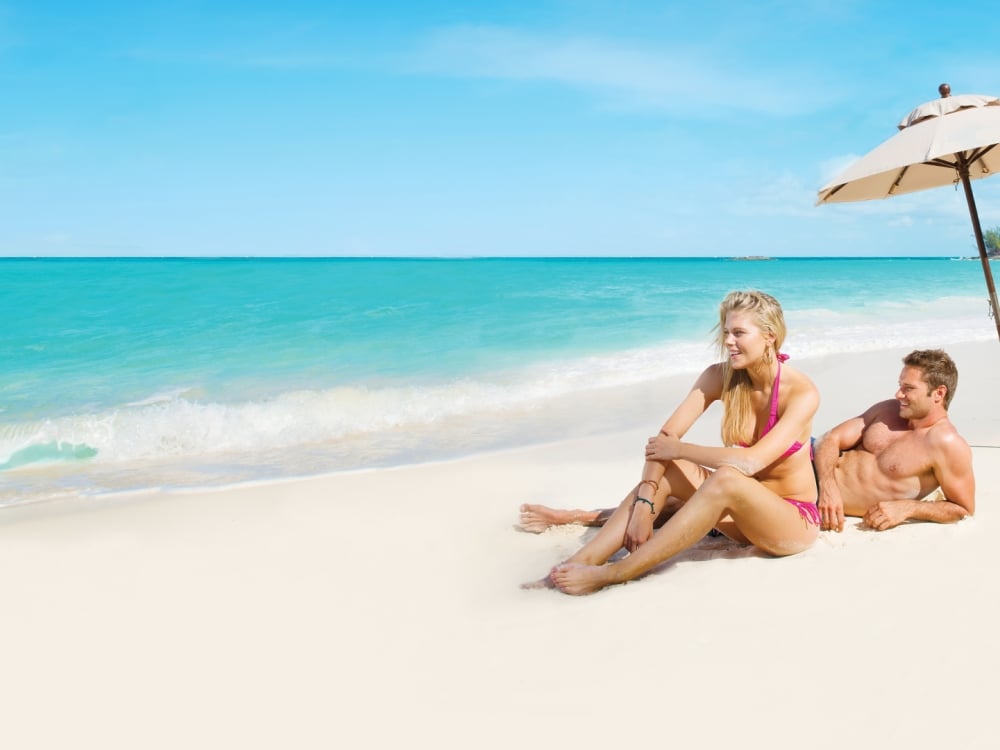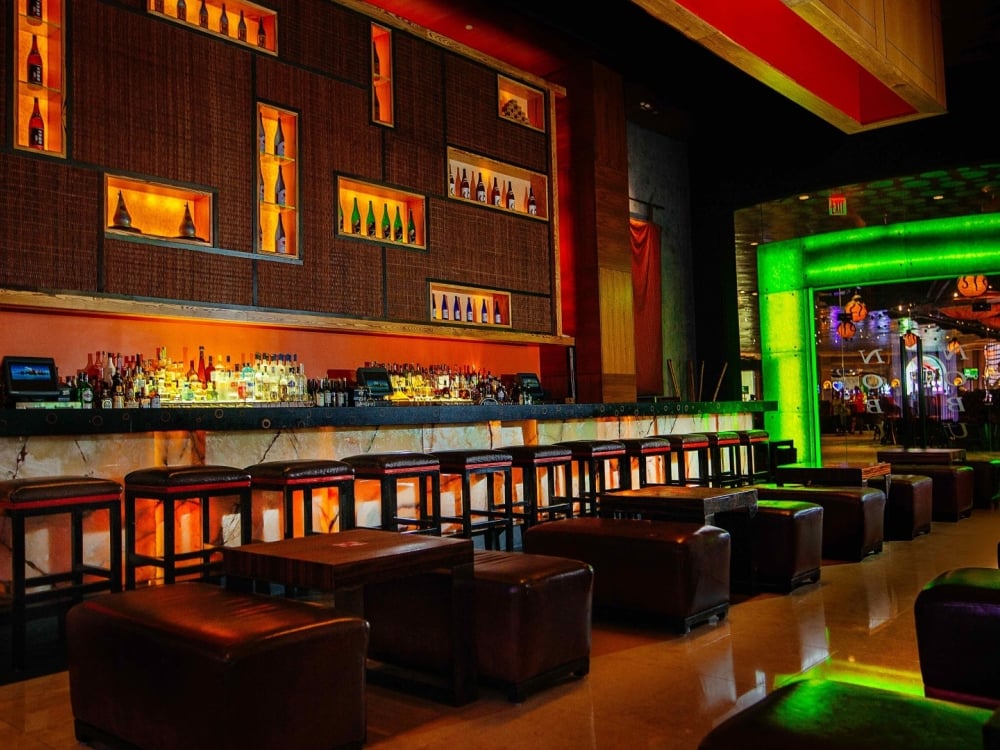 Day 2:
Start the second day of your rejuvenation vacation with the right attitude by attending a Flamingo Yoga Class at Baha Mar. Breathe in calm thoughts and exhale all your worries with nature's yoga experts — The Baha Mar Ambassador Flamingos. If yoga is not your thing, you can always awaken your body with a Pilates class or burn some calories with a Bikini Body Burn, all available at ESPA Fitness center.
After moving your body in the morning, take care of it by heading to ESPA Spa at Baha Mar. ESPA's mission is to balance body and mind, restore rhythm in your body, and ignite your intuition through its many offerings. If you're looking for clarity of mind and heightened focus, opt for a Rhythmic Balance Treatment. Pick between a 50 or 80-minute session, where two therapists will work on your body at once to release all tension and worries from your body. This is an indulgent treat for those who find it difficult to quiet their minds in their everyday lives.
After you've elevated your mind and body, it's time to heighten your palate at acclaimed chef Marcus Samuelsson's Fish + Chop House. Here you can try the freshest Bahamian daily catch, with inventive twists that Marcus has learned from his travels and Bahamian culture. The Marcus Up Top space is an open-aired rooftop, the perfect place to grab the conch fritters and sip on a cocktail while your eyes explore the expansive horizon.
Calling it an early day is never a bad thing, especially if it means some extra lounging by Cable Beach or Baha Bay Beach Club. Slow down with a good book or be soothed by the sounds of the waves as they reach the Bahamian coastline.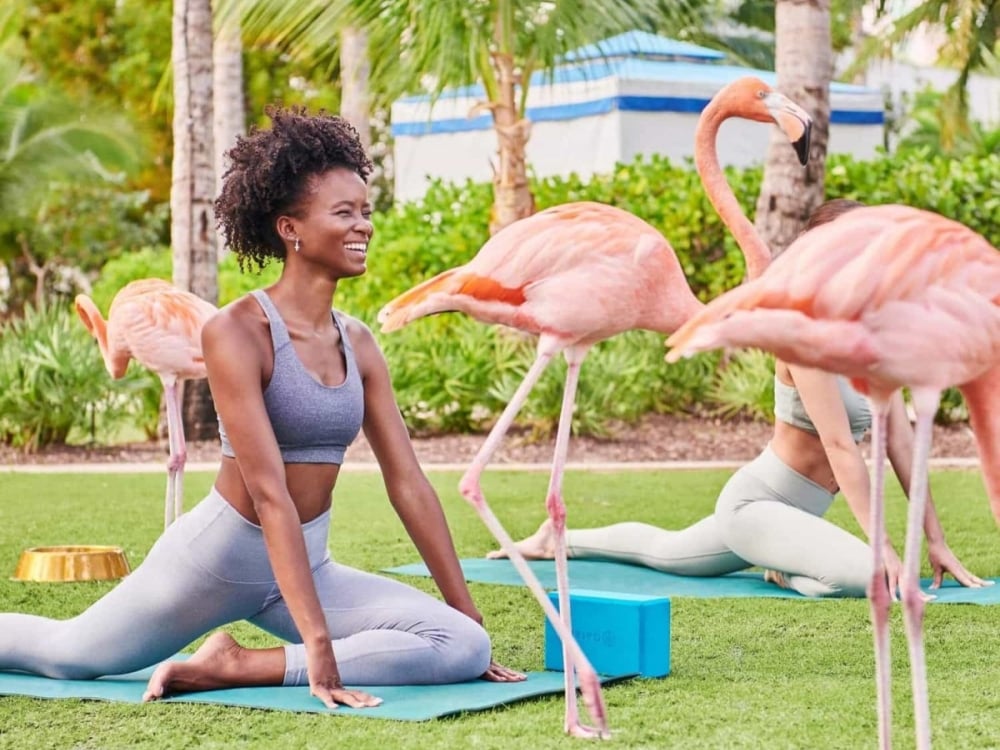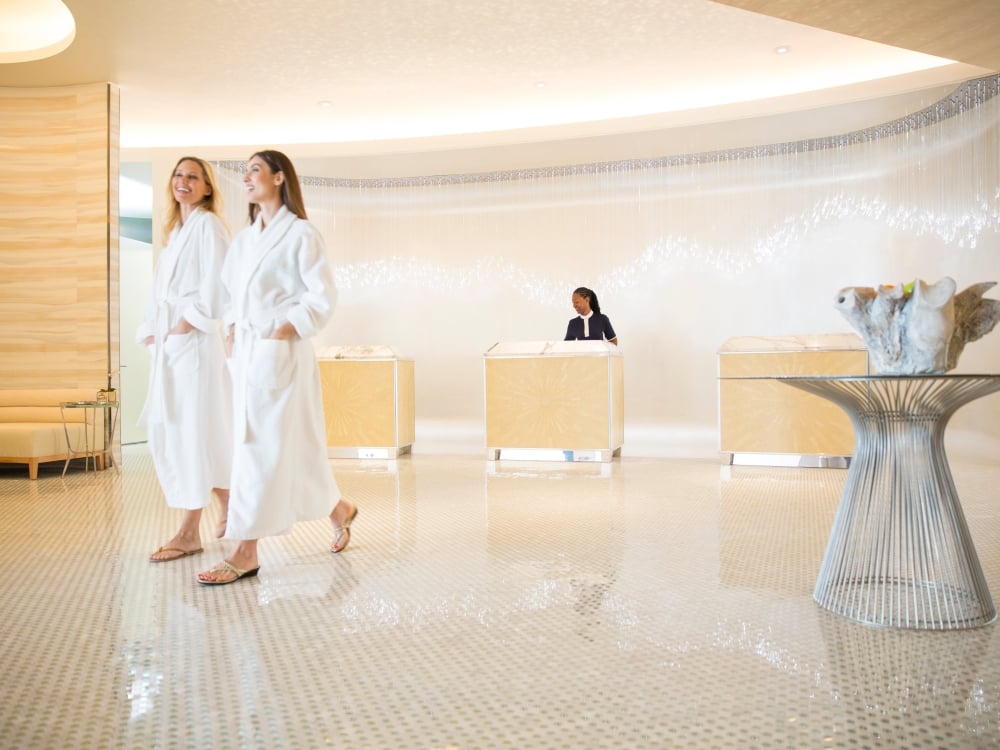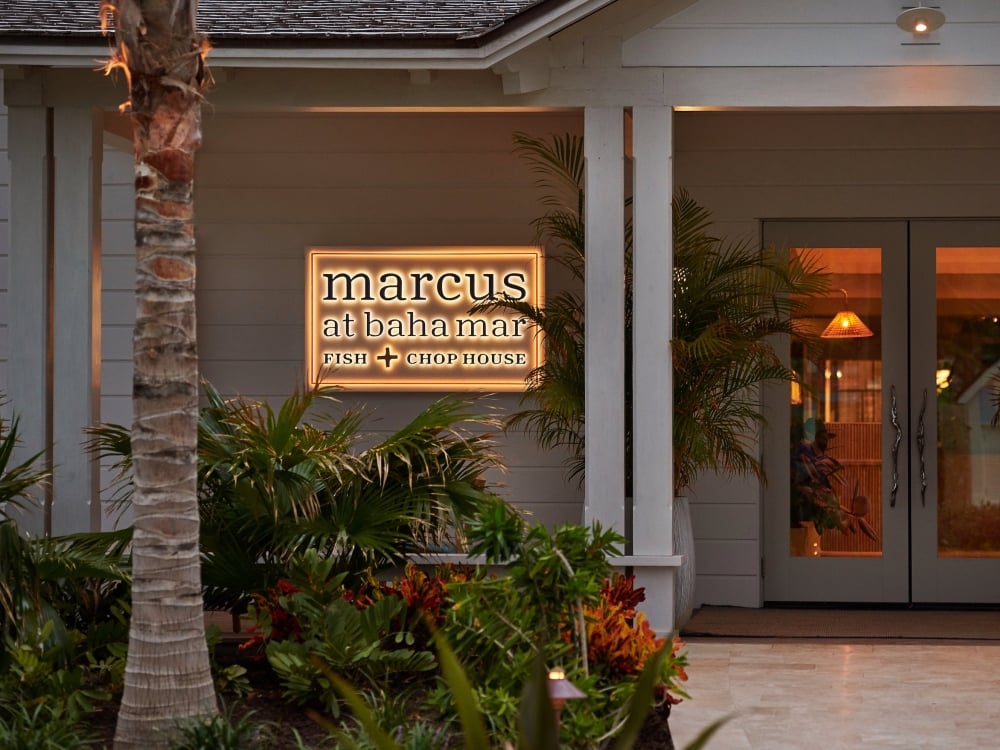 Day 3:
Tee up a game to remember with a day of golf at Ocean Club Golf Course. This golf course is excellent for learning how to golf or perfecting your moves. Their Golf Academy offers private lessons, group clinics, and on-course playing lessons with PGA-certified golf instructors. You'll leave The Bahamas ready to impress anyone you know with a professional swing. Plus, you'll be golfing with spectacular Atlantic Ocean views as your backdrops on a golf course that has been recognized as one of the Top Ten Resort Courses in North America and the Caribbean by Golf Digest Magazine.
After you learn to putt in Paradise, head for lunch at Fish by José Andrés. You'll find an upscale atmosphere that remains down-to-earth and family-friendly at Fish. It's the quintessential place to enjoy a genuinely innovative meal in a stunning high-design setting. Chef José Andrés is an expert diver, and his passion for the ocean is reflected in the dishes he prepares at Fish. Highlights include local fried lionfish, a species that, while appetizing, has been causing damage in The Bahamas' coral reefs. That's why a portion of the price of this dish goes directly to the Blue Project Foundation, which seeks to protect and strengthen the marine life and ecosystems of the island.
Give your body a break and prepare to recharge your mind at Mandara Spa. You can pick between a cold plunge or a warm plunge pool, plus there are steam rooms and saunas to reset from the day's adventures. To really pamper yourself, go with an expertly administered facial. It's your pick of an aromatherapy focus or a Purifying Facial, just in case your skin needs extra care and attention. There are also options for men, such as the Urban Men's Clean Facial or the absolute spa ritual. You can also opt for a massage in the privacy of your room, or go alfresco so you can relish in the ocean breeze as you decompress.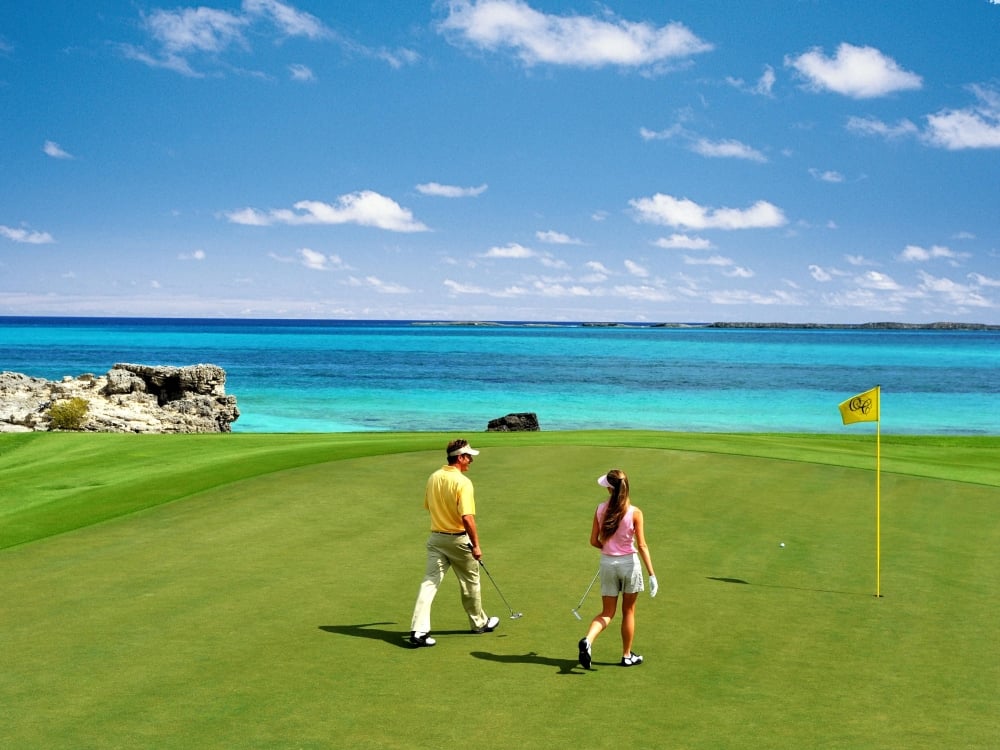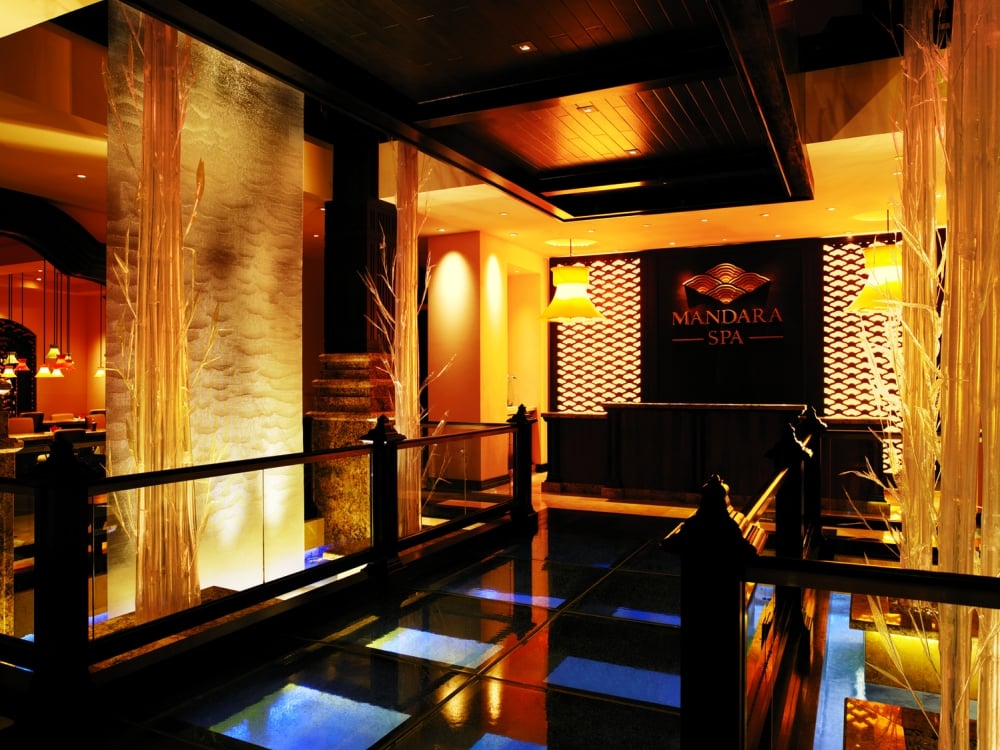 Day 4:
Be cleansed and renewed by the ocean by daring to go beyond the beach. Chartering a boat in The Bahamas is the best way to explore the nearly 700 coral islands surrounding this unique archipelago. Getting an early start on the day is advisable, but there's no limit to what you can do when you charter a boat in The Bahamas. You can try your hand at fishing for dinner, with many boating companies specializing in taking you out to primo fishing spots. You can also charter a boat to tour the coral islands and cays, spend the day tanning under the sun, and unwind as you sail the Atlantic Ocean. There's also the option of a Paradise Island Sunset Cruise. They'll take you cruising through Paradise Island Harbor as the sun sets over the Caribbean while you enjoy dinner and drinks.
After an entire day spent on a boat, there's no better way to quiet down than by heading to Ardastra Gardens & Wildlife Conservation Centre for a stroll around this oasis in the middle of Paradise. The four acres of lush exotic flora will replenish your mind and body, and if you're lucky, you'll be able to spot some of the tropical animals that call the gardens their home, like the national bird of The Bahamas, the Caribbean Flamingo. We suggest taking a moment to sit by the flamingo habitat to watch these majestic creatures stroll by, a postcard-worthy way to end your day of adventures.
After enjoying some peace and quiet in the garden, head to dinner at Dune by Chef Jean-Gorges at The Ocean Club, A Four Seasons Resort. At Dune, the Michelin-starred chef Jean-Georges has created an imaginative blend of French-Asian cuisine with a seafood twist and a dash of Bahamian spice. You can dine on a delicious Lemon Butter Baked Nassau Grouper while overlooking the white-sand bluff mere meters from your table. After dinner, try the Martini Bar and Lounge for a nightcap and sample some of the unique creations by the master mixologists, along with the custom martinis inspired by notable guests, including James Bond!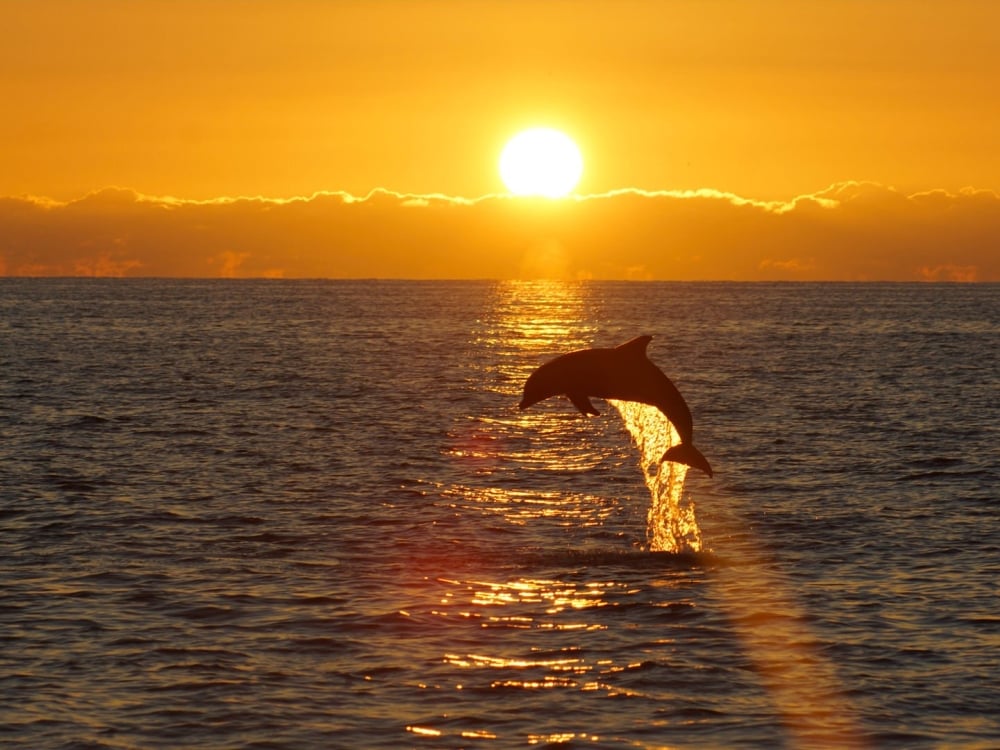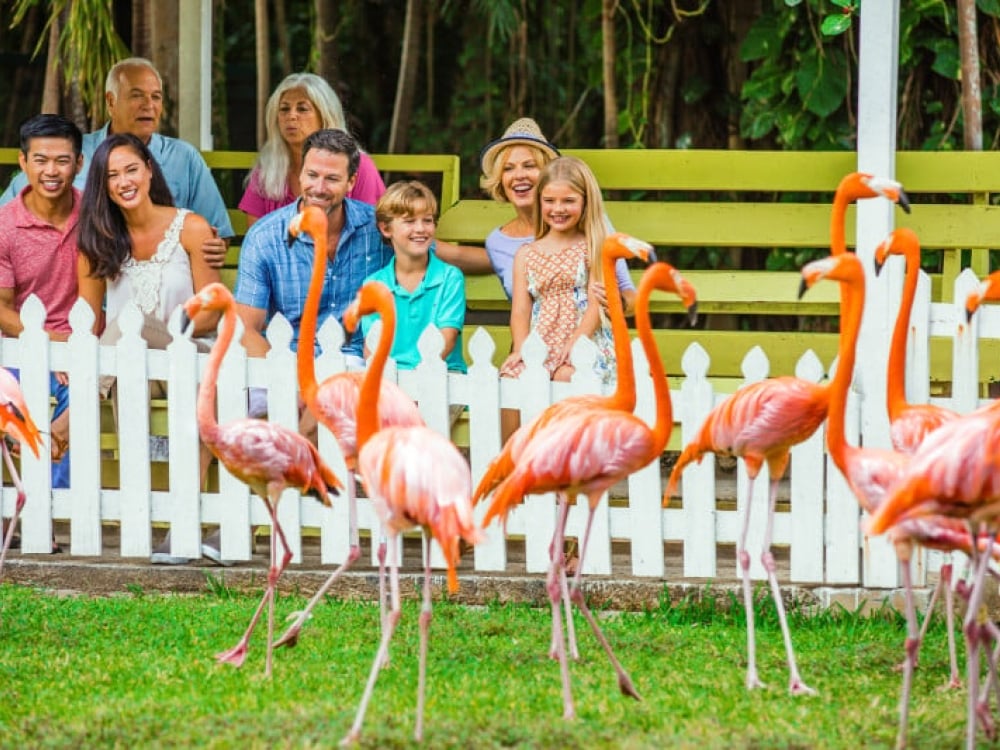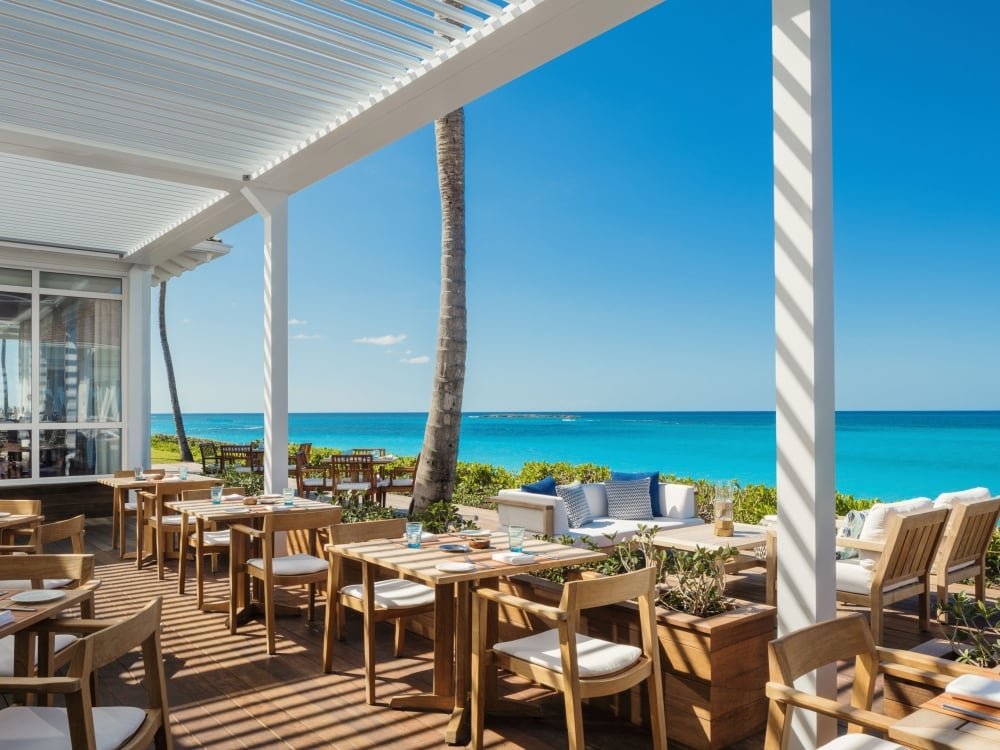 Day 5:
It's your last day in The Bahamas, which means there's still plenty of time to do the things you're most looking forward to. So before leaving Paradise, go to the heart of it with an Exotic Offshore Adventure to Barefoot Cay. Embark on a short trip from the Sandals Royal Bahamian to this secluded white-sand beach island. You can take a boat transfer from the resort or make the journey on an ocean kayak. Once you arrive, you'll be greeted by a freshwater lagoon-style pool complete with a swim-up bar, freshly caught and prepared seafood, private cabanas for snoozing off, shaded hammocks ideal for reading a book in, and some of The Bahamas' best snorkeling, plus a zen garden in which you can meditate and find your inner calm. The best thing about Barefoot Cay is that you can choose to be as adventurous as you'd like or settle in for a day of leisure under the sun, all from the comfort of your own private island.
Spend your last day chilling under the sun, or return to The Sandals Royal Bahamian for a massage. The award-winning Red Lane Spa is a superb choice to indulge in rejuvenation services that will last you for days. Choose a Velvety Lemon Body Polish to return to everyday life with a glowing tan and velvety smooth skin. Or perhaps, you want a massage to clear your head fully from all earthly worries. In that case, opt for the new Himalayan Salt Stone Massage, which will soothe muscle tension and transport you to a deeper state of relaxation and balance.
Discover the spice of life at Gordon's Pier Restaurant for your last meal in Paradise. Located on a gorgeous pier overlooking the azure waters, Gordon's is an exclusive culinary establishment in a breathtaking setting. For your last dinner, feast on tasty Bahamian fish chowder, or an expertly grilled Köfta, or splurge on the Surf & Turf signature dish to savor while dining under the stars and over the sea. Gordon's Pier Restaurant is the place to share one last enticing meal with the sunset as you prepare to bid a fond farewell to Nassau Paradise Island.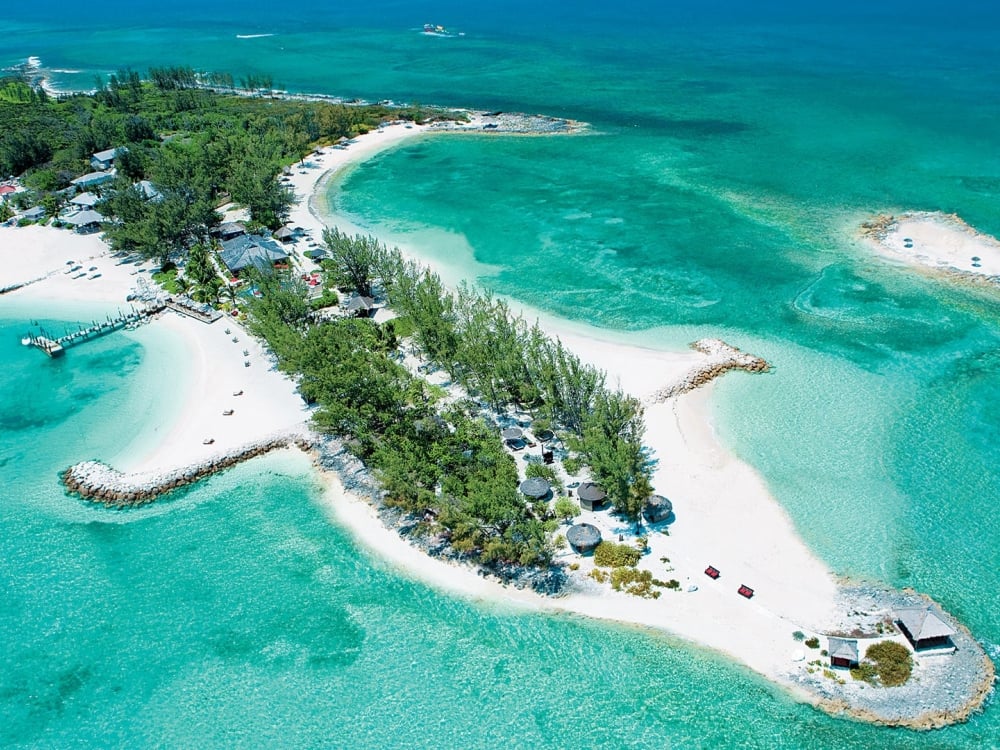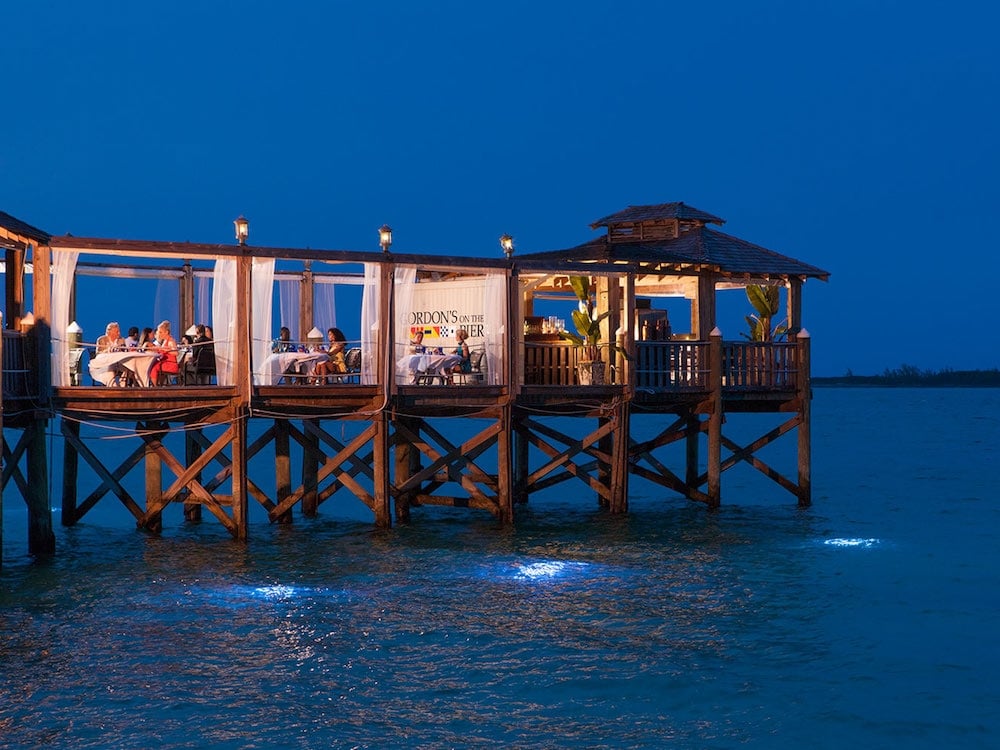 Recharge in Paradise!
A memorable wellness vacation is all about intention. By planning ahead and prioritizing activities that help your physical and mental well-being, you're treating your body to a getaway that will rejuvenate you and fulfill your needs.
There's no better place to rest, reset, and start anew, no matter the time of year, than The Bahamas. If you've been dreaming of an escape from the stress of life, Nassau Paradise Island is the answer — we're looking forward to welcoming you!