How to Achieve Your 2022 Travel Goals
The beginning of a new year means new possibilities, new opportunities, and new adventures. The last few years have been interesting, to say the least — especially if you're a travel lover. But in 2022, it's time to reach those travel goals, to start living in the moment and fulfilling your dreams!
If you've got big travel plans in 2022, here are some wondrous ways to achieve them in Paradise.
Experience a New Culture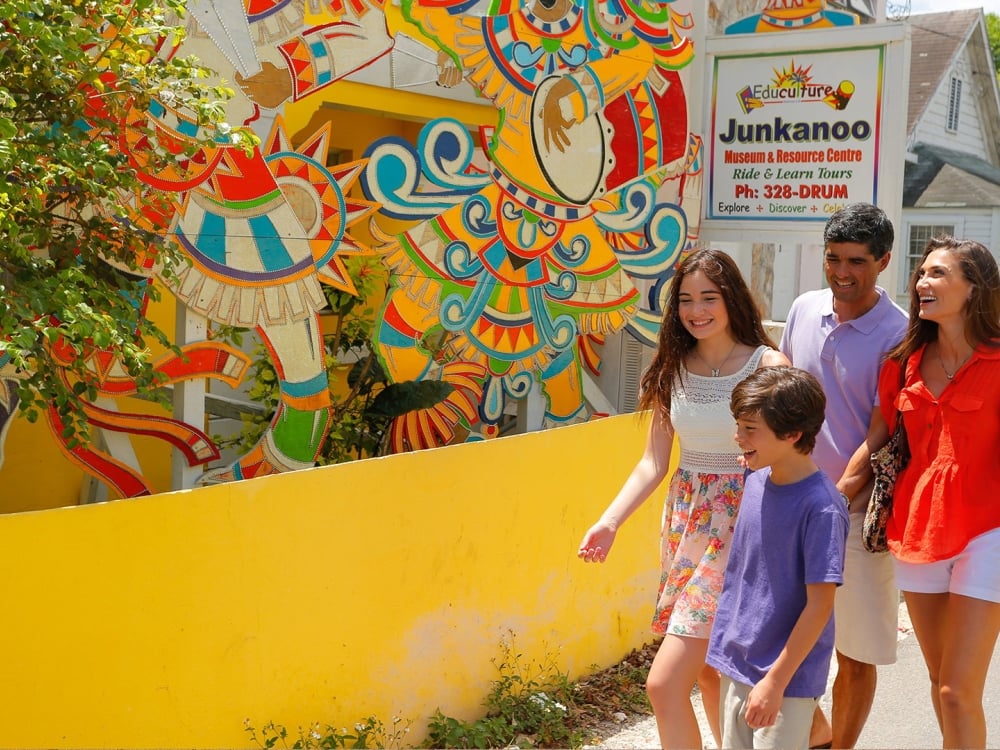 Not only is it exciting to travel to a new destination, but it can be exhilarating to experience a new culture and soak in all the sights and sounds that come along with it. Nassau Paradise Island offers a culture that is rich in history and in spirit. But one of the highlights is music — the heart of our Bahamian culture!
Listen to the Bahamian rhythmic beats while hanging out seaside, or check out live music performances. One of the most exciting music festivals here in Nassau is the Junkanoo Carnival. Made up of lively colors, street parades, and infectious beats, the festival takes place in December and is always a celebration to remember!
If you find yourself fascinated by the Junkanoo culture, head to the Educulture Junkanoo Museum to learn more about the history and get a close-up look at some of the one-of-a-kind costume pieces. Plus — the museum offers an interactive exhibit where you can make your own masks and dance along to Bahamian music.
The sounds of The Bahamas are calling your name!
Rest and Relax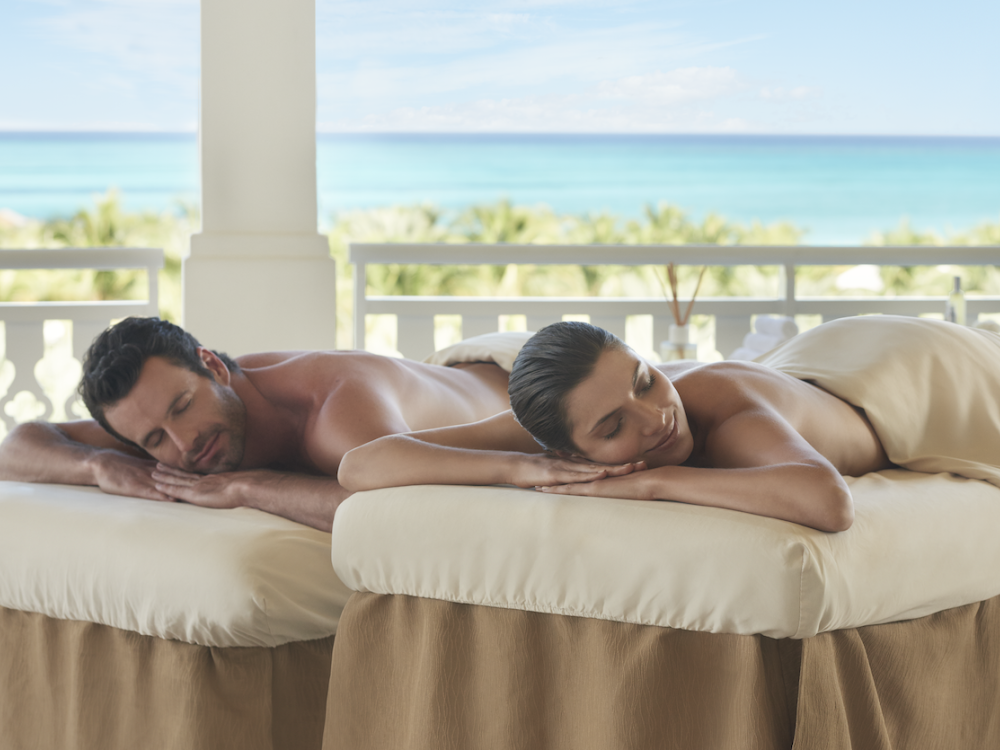 Rest, relaxation, and rejuvenation are always at the top of mind when heading into the new year. If you're craving some time to unplug and unwind during your travels, The Bahamas is the perfect escape for you in 2022.
Listen to the gentle waves of the ocean, soak up the Bahamian sunshine, and take in the warm island breeze of the swaying palms. With the ultimate serene environment, world-class spas that offer luxurious pampering, and luxe beachfront resorts, you'll have no trouble getting some well-deserved leisure time this vacation.
Dive into a novel while lounging on the white sand shores as sparkling turquoise water shimmers in the distance. Plan your spa day with yoga in the garden or a head-to-toe treatment, or simply relish in the quiet and secluded location of your beachfront home away from home.
Sometimes a change of scenery and taking things slower is all you need to feel rejuvenated and refreshed. So immerse yourself in the laid-back lifestyle of The Bahamas and enjoy your stress-free getaway.
Explore the Great Outdoors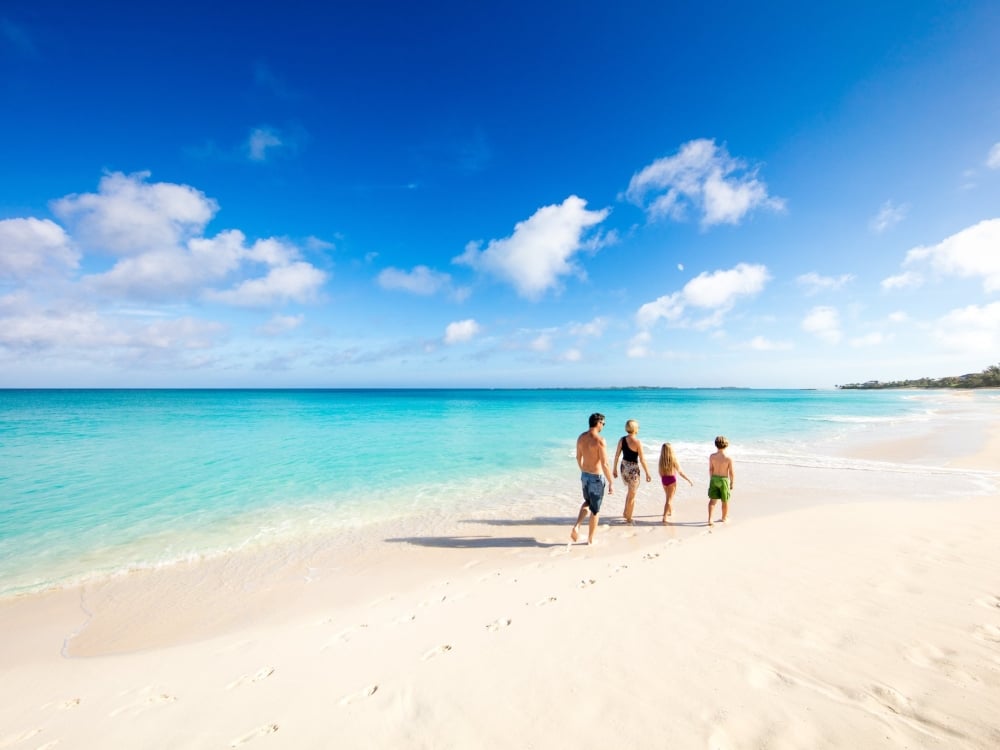 Is getting a little extra fresh air and sunshine on your list of 2022 travel goals?
Enjoy sun, sand, and sea when visiting Paradise. Fresh air is good for the soul — even better if it's that warm, sweet Bahamian air.
Whether you want to bask in beachside bliss, dive deep under the beautiful blue waters, or check out the local markets and shops, outdoor adventures are all around you in Nassau Paradise Island.
With miles of powdery white sand across Paradise, there are many beautiful beaches to choose from here. Discover the world of wonderful water activities that await you in The Bahamas with amazing ocean adventures! Experience island chill combined with exhilarating fun at one of our waterparks! Take it slow, enjoy the warm weather, and experience the lively hustle and bustle as you stroll the streets of downtown Nassau.
Savor New Flavors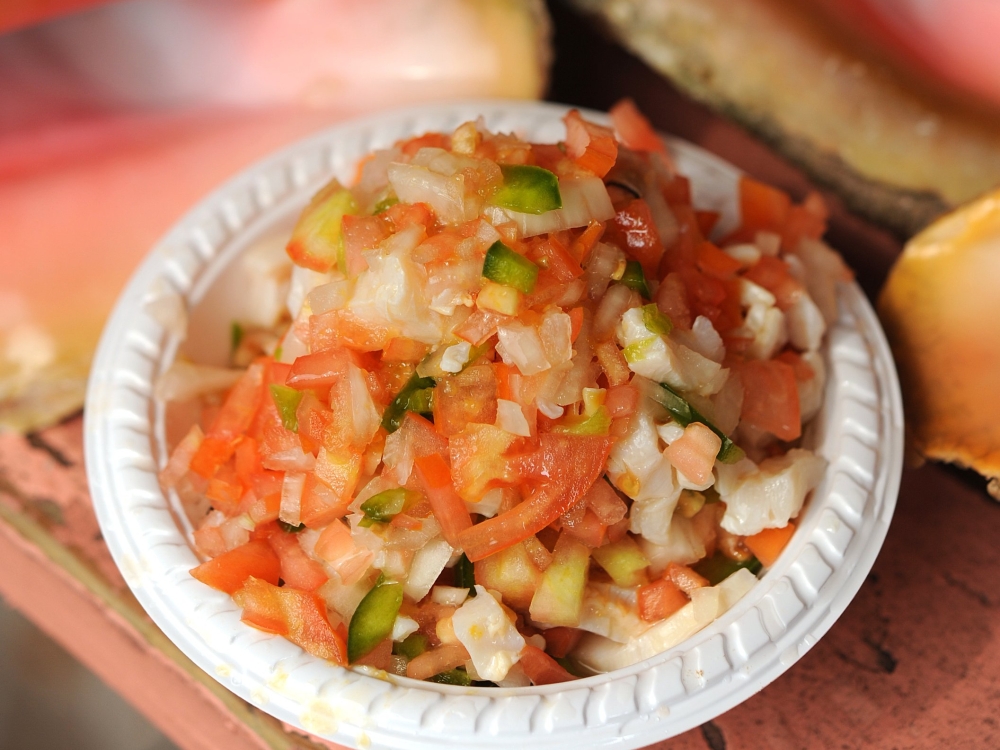 If trying some new cuisine is on your list of goals for 2022, Nassau Paradise Island is the place to be! One of the best parts of traveling is experiencing local tastes and flavors. There's something here for everyone, from Asian fusion, classic French, family-style Italian, and traditional Bahamian cuisine — a unique blend of Spanish, West African, and British dishes.
Interested in our authentic Bahamian dishes? Some of the featured ingredients found in many local favorites include guava, rock lobster, and of course — the ever famous Bahamian conch! Peas n' rice, baked macaroni and cheese, creamy potato salad, and coleslaw are some favorite sides to go along with meals.
The wide range of cuisine and local favorites throughout the Island can be found in many settings. Enjoy casual dining in laid-back environments like the Arawak Cay Fish Fry, delectable fine dining experiences at spots like Cafe Martinique, and check out some of the bars and lounges — they're perfect for cocktails and conversation!
Sit back, relax, savor new flavors of our island cuisine, and enjoy the beautiful blues of the Caribbean as your backdrop.
Make Meaningful Memories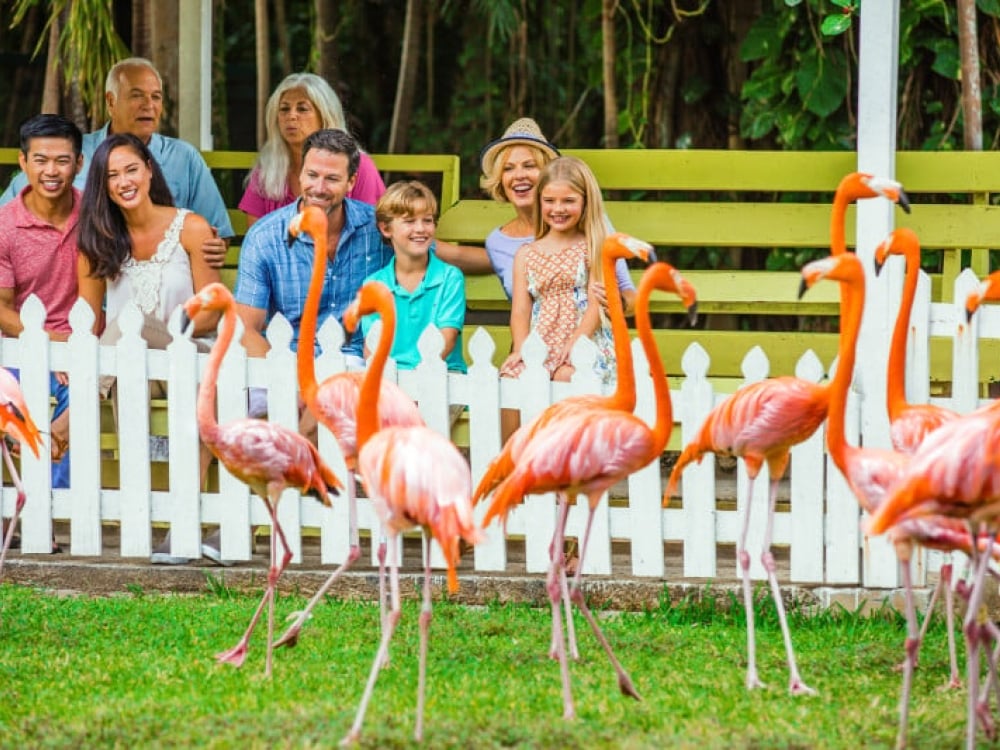 Nothing beats making precious memories with your friends and family, and what better way to spend some uninterrupted time with them than on vacation?
Stroll the quaint streets in town or experience the delicious dining options on a Food & Drink tour with your parents. Explore Bahamian wildlife with the whole family on a Kid-Approved adventure like Atlantis Marine Adventures. Or  take in the beauty of nature at the Ardasta Gardens & Wildlife Conservation Centre — where you can hand-feed playful parrots in Paradise!
Traveling with friends? Take it easy on vacation with some of your besties by lounging on the beach, visiting the 11-acre botanical Retreat Garden, or on a classic Caribbean Harbour Safari.
There are many magnificent moments to be had and memories to be made in Nassau Paradise Island — Your Island home right next door.
See You in Paradise
If you're thinking about planning a vacation — use this guide to help reach your 2022 travel goals! Immerse yourself in our unique culture, unplug and unwind seaside, and most importantly, create memories that will last a lifetime.
Start planning your 2022 getaway now and see why vacations are Better in The Bahamas!