Kid-Friendly Bahamas Itineraries
When it's time to choose a family vacation destination, Nassau Paradise Island has it all! Activities for kids of all ages, family-friendly dining options to appeal to the littlest travelers (and Mom and Dad, too!), and powdery-white sand beaches that are perfect for building sandcastles or splashing in the surf – it's no wonder families choose The Bahamas for making unforgettable vacation memories. In fact, the biggest challenge about planning a family vacation in The Bahamas is often "so much to do, so little time". And while the obvious solution would be to extend your vacation, that's not always a possibility.
Many of our hotels and resorts have kids' programs to keep little ones busy from morning to night, but if you'd like to discover The Bahamas beyond your hotel, we're sharing our top picks for a perfect family vacation in Paradise.
A Day at The Beach
What's a visit to The Bahamas without spending a day enjoying our beautiful beaches? When you and your crew are ready for a laid-back day of fun in the sun, a beach day is just the thing. Host a family sandcastle-building contest, play in the crystal-clear waters, or go for a stroll along one of Nassau Paradise Island's pristine, powdery-soft white sand beaches. In fact, with so many gorgeous beaches, you can visit more than one! Check out our guide to the beaches of Nassau Paradise Island to help choose the perfect stretch of sand.
Lunch: Grab a quick bite
There are plenty of places to grab a tasty, family-friendly meal that everyone will enjoy, no matter which beach you're on. If you're on Paradise Island, head to Marina Village, a colorful, bustling streetscape lined with eateries to please everyone in the family. Try fresh conch salad from McKenzies or head to Frankie Gone Bananas for lunch with authentic Bahamian flair. If your kids aren't adventurous eaters, don't worry – you'll be able to grab a juicy burger or pizza by the slice.
If you're basking on a Nassau beach, stroll to the downtown core along Bay Street, where you'll find plenty of open-air, casual grills and eateries. Enjoy a quick lunch so you can get back to the important stuff: the beach!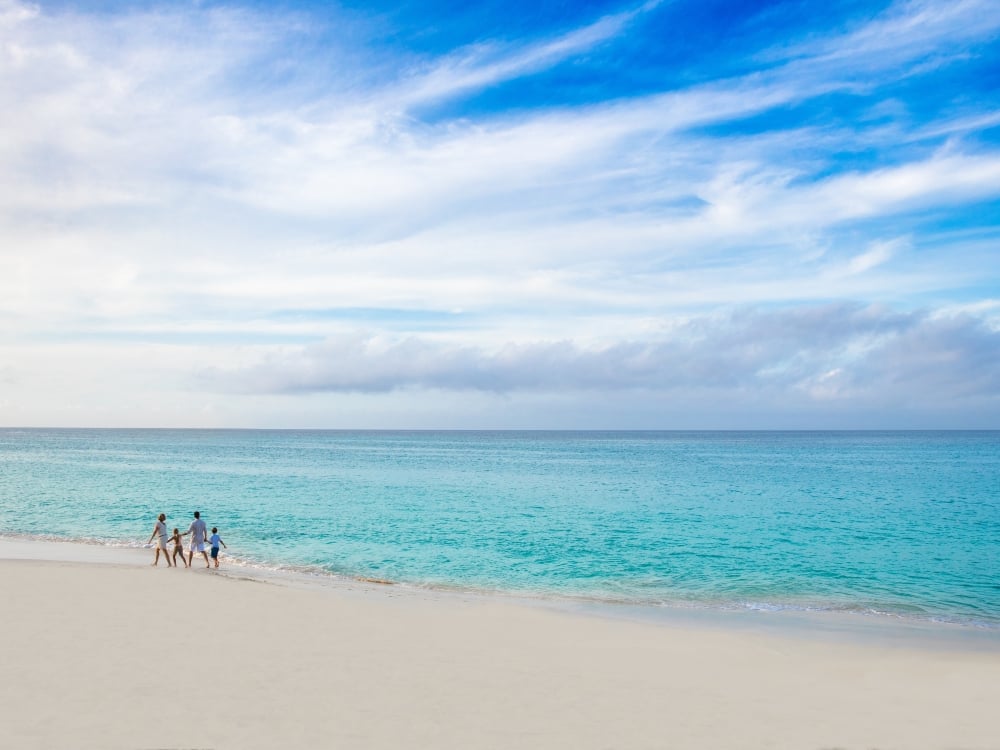 A Day in Nassau
The city of Nassau is packed with activities and attractions to delight all ages! Don't miss these favorite spots.
Morning: Forts of Nassau
If there's a young history buff in your family, the forts of Nassau – dating back to the late 1700s – are must-sees. Plan to spend an hour or two climbing, crawling, and exploring these structures. This is a low-cost activity that makes history come to life…in a nutshell, it's a parent's dream!
Lunch: Giotto Pizzeria
Once everybody has worked up an appetite storming the trenches of Nassau's forts, head to Graycliff and enjoy lunch at Giotto Pizzeria. Grab a slice of your favorite pizza paired with your choice of salads or side dishes for a delicious midday meal.  
Afternoon: Graycliff Chocolatier and Pirates of Nassau Museum
You won't have far to go to enjoy a decadent dessert. At Graycliff Chocolatier, everyone in the family can create their own indulgent chocolate treats. You'll also learn about how chocolate is made and what unique ingredients can be combined to build the tastiest and most complex flavors. Bacon chocolate, anyone?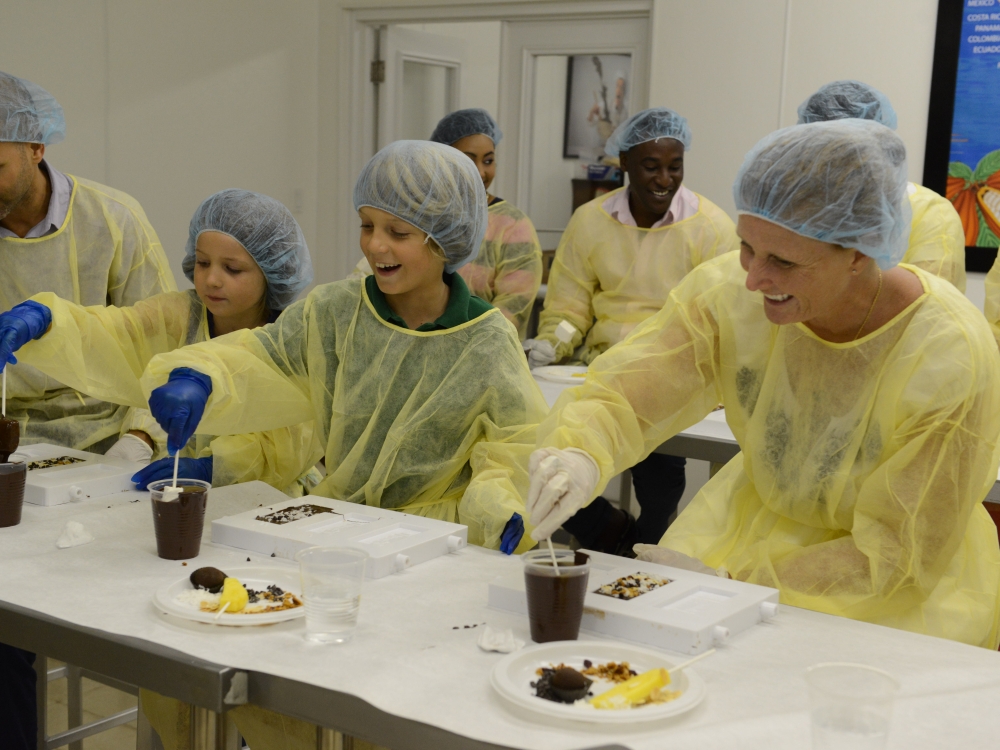 Once you've had your fill of chocolate, work off that lunch with a stroll through the Pirates of Nassau Museum. Climb aboard a replica pirate ship and learn all about the golden age of piracy in The Bahamas! Before you go, brush up on our guide to talking like a pirate and master a few key words and phrases – you'll fit right in with Blackbeard and his crew!
A Day with the Animals
Morning: Happy Trails Horseback Riding
Saddle up for a one-of-a-kind Nassau Paradise Island experience! Happy Trails Stables offers trail rides every morning, winding through the woods and along a beautiful Nassau beach. A complimentary courtesy bus will pick you up at your hotel and bring you to the stables, so you don't even have to think about transportation! And with no special experience necessary to enjoy a horseback ride, it's perfect for beginners as well as more experienced riders.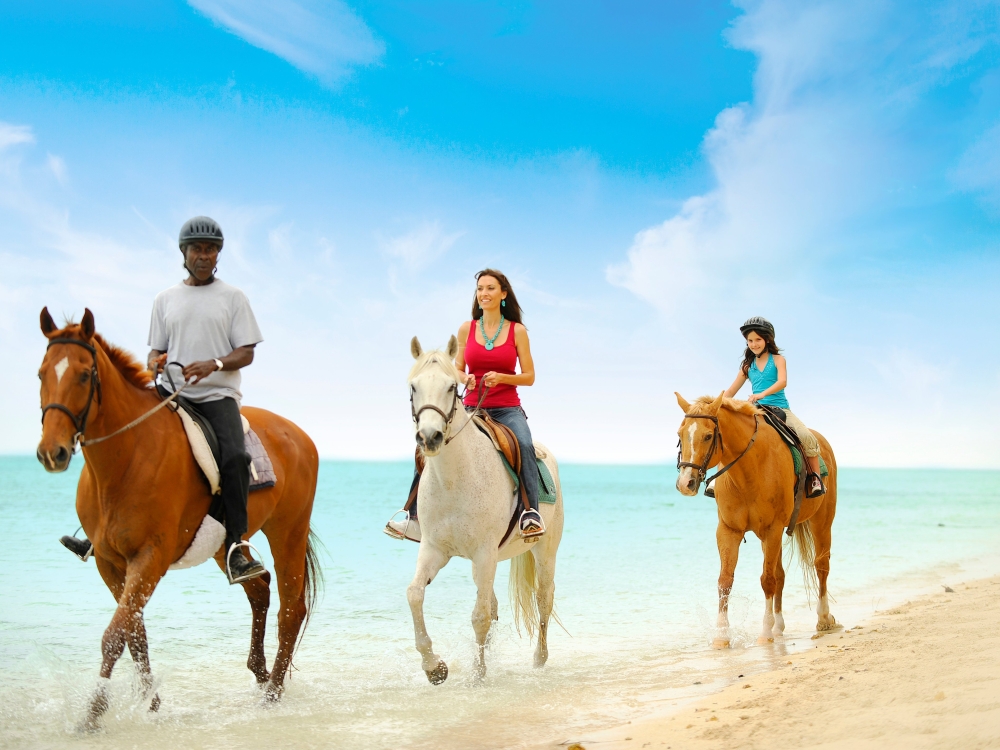 Lunch: The Fish Fry at Arawak Cay
When your tummies start rumbling, head to the Fish Fry at Arawak Cay for a delicious, satisfying lunch in a fun atmosphere. Beloved by locals and visitors alike, the Fish Fry is the place to try cracked conch, conch fritters, or conch salad. Not a seafood fan? Not to worry – the Fish Fry serves up burgers, fries, sandwiches, and plenty of other casual fare options! Kids will love the colorful, lively atmosphere at this dining destination. 
Afternoon: Ardastra Gardens & Zoo
Located in the heart of downtown Nassau, this picturesque little zoo is the perfect size for even the smallest legs to explore. Animal lovers can get up close and personal with native and exotic animals at Ardastra Gardens and Zoo, and kids will enjoy marching with the flamingos during daily flamingo parades. Don't miss the petting zoo and the beautiful secret garden, home to colorful Caribbean plants and flowers.
A Day for Adventure
Sandy Toes Rose Island
When your family is ready for a change of scene, Sandy Toes Rose Island is the perfect excursion! Spend a day exploring this uninhabited, private island. Enjoy lunch in the sand, relax in a hammock, and swim and snorkel in the sparkling waters surrounding the island. Don't worry about planning a thing – just relax and enjoy the day. Isn't that what vacation is all about?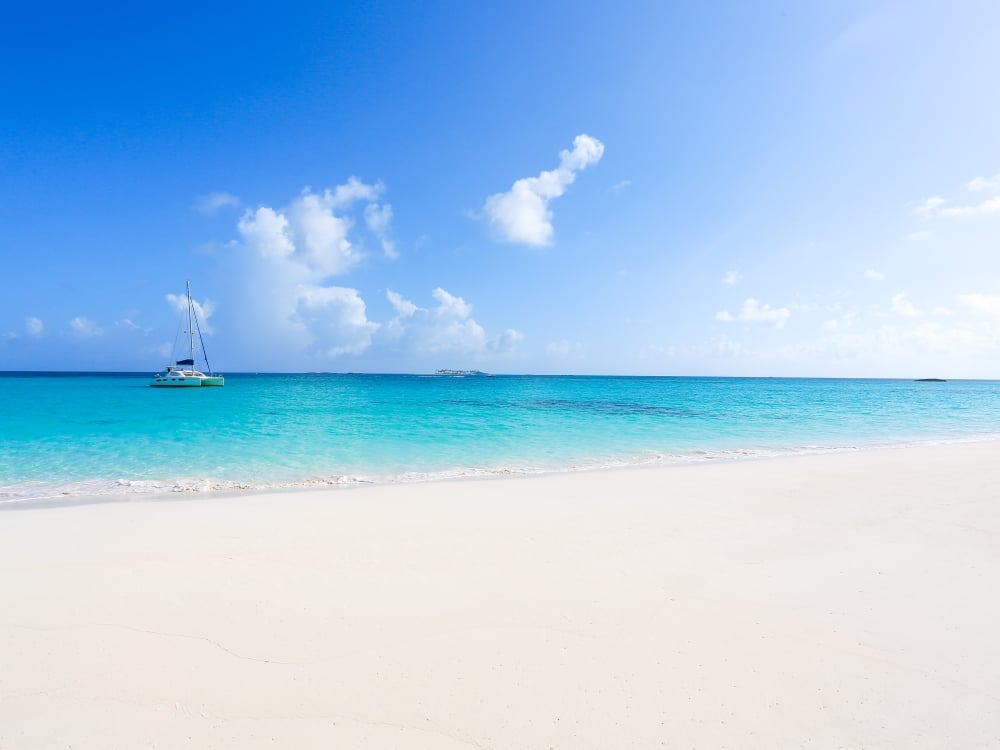 Ready to make unforgettable memories with your family on Nassau Paradise Island? Browse our best travel deals for family-friendly resorts and hotels and start planning a vacation that you and your kiddos will love.