Nassau Paradise Island: The Ultimate Family Destination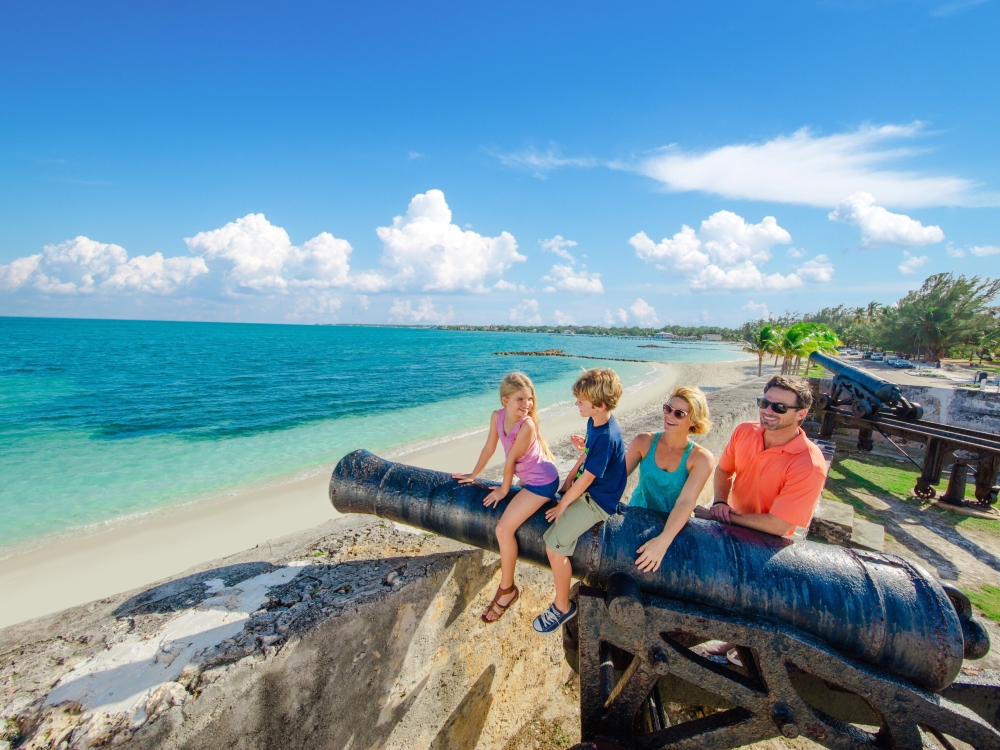 Looking for a vacation destination that your family will never forget? Look no further! Nassau Paradise Island is the perfect place for a family vacation. Parents and kids alike can't help but fall in love with the sunny skies, white-sand beaches, and turquoise waters of Paradise. And with plenty of exciting things for children of all ages to do, every day on the Island is a new adventure.
Here's everything you need to know for an unforgettable family vacation in Nassau Paradise Island!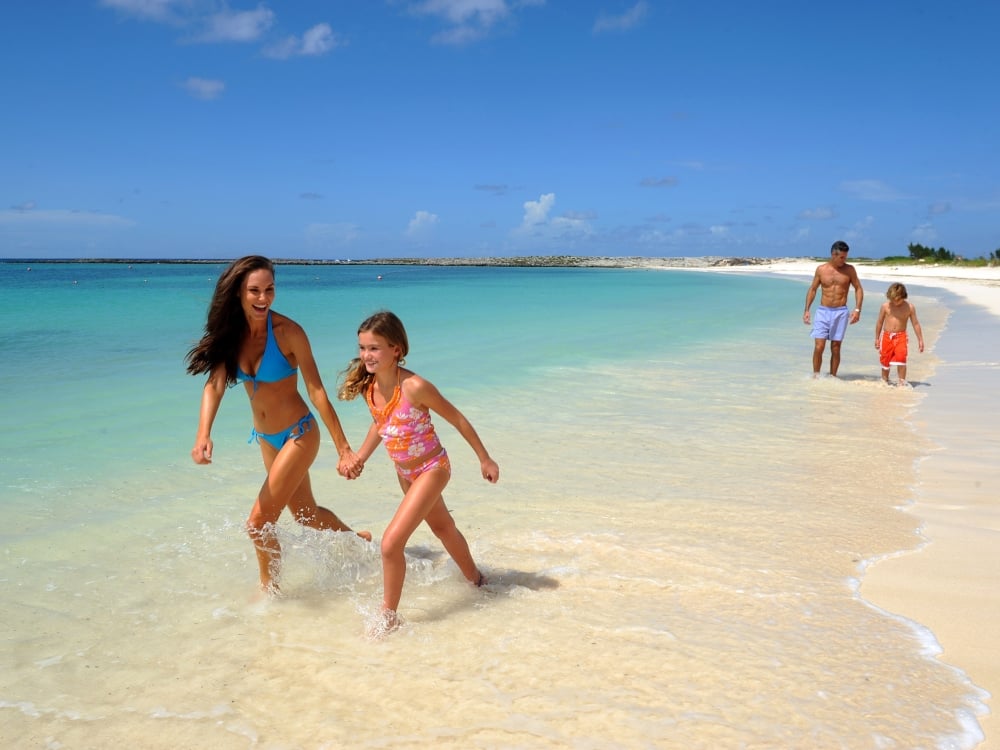 Family-Friendly Travel Tips
The key to traveling with family—especially small children—in Nassau Paradise Island is to embrace the relaxed atmosphere of the Island. But a bit of planning can help, too! Here are a few tips for traveling as a family:
Pack smart. Check out our family packing list for everything you need to bring and then let your kids pack a couple of items that they want to have with them.
Plan together. Get your kids even more excited about vacation by involving them in the planning process—this is especially helpful when traveling with teens.
Find your vacation style. Take our ideal vacation quiz to determine the vacation style that is right for your family. This will help in selecting the perfect place to stay and your must-do activities.
Create an itinerary. Do your best to keep your family on a regular eating and sleeping schedule, and plan only one or two must-do activities so you can keep the rest of the day flexible.
Take lots of photos! Don't forget to capture the precious memories of your trip. Check out our tips for taking great vacation photos.
Looking for even more family vacation tips? Check them out here.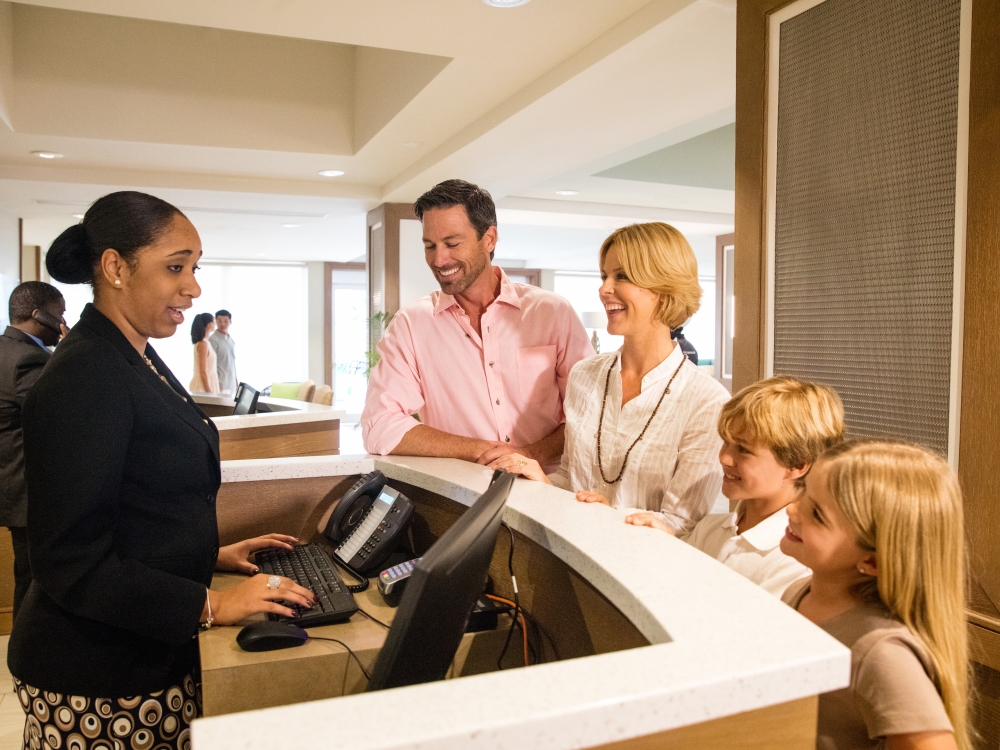 Family-Friendly Accommodation
From comfortable and affordable hotels to some of the leading luxury resorts in The Bahamas, the properties in Nassau Paradise Island have everything you need for a memorable family experience in Paradise. Here are some family favorites:
Atlantis, Paradise Island. With 11 swimming pools, a teenage-only dance club, Aquaventure waterscape, and the Kids' Club at Atlantis, there's a ton to do for kids of all ages at the resort. Here is everything you need to know about Atlantis, Paradise Island.
Comfort Suites Paradise Island. Guests of Comfort Suites Paradise Island receive full access to all of the incredible attractions at Atlantis. That plus complimentary buffet breakfast make this hotel a hit with families.
Check out more accommodation options here.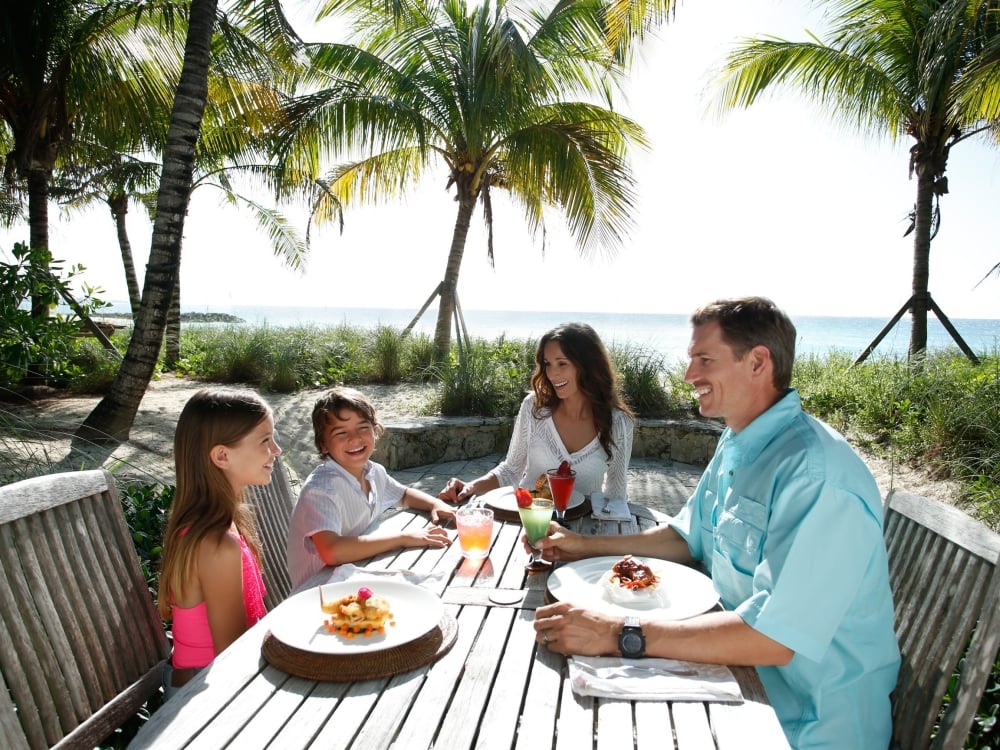 Family-Friendly Dining
Discovering new restaurants is one of the most enjoyable parts of vacation. Luckily for visitors with kids, there are plenty of family-friendly restaurants in Nassau Paradise Island. We've rounded up a few that are loved by both kids and adults.
Anthony's Grill. Located across from Comfort Suites Paradise Island, Anthony's offers a variety of fun and flavorful fare, including a kids' menu with plenty of options to choose from, making it an excellent choice for families and groups.
The Fish Fry. With colorful buildings, upbeat music, and a lively vibe that pairs perfectly with fresh seafood and authentic Bahamian cuisine, the Fish Fry at Arawak Cay near downtown Nassau is an open-air dining experience your family will never forget!
Marina Village, adjacent to Atlantis, Paradise Island offers a number of family-friendly restaurants, including:
Marina Pizzeria. Stop into Marina Pizzeria and order a traditional pizza with your family's favorite toppings for a quick, portable meal you can enjoy on the run.
Carmine's. Savor classic Italian recipes in a lively atmosphere at Carmine's, a New York institution. The restaurant serves up huge portions that your group can share, family-style.
Marina Village: The Village Burger Shack. After an afternoon strolling the boardwalk, pop in to refuel with an all-American burger or a healthy veggie dish at The Village Burger Shack.
Discover all of our dining options here.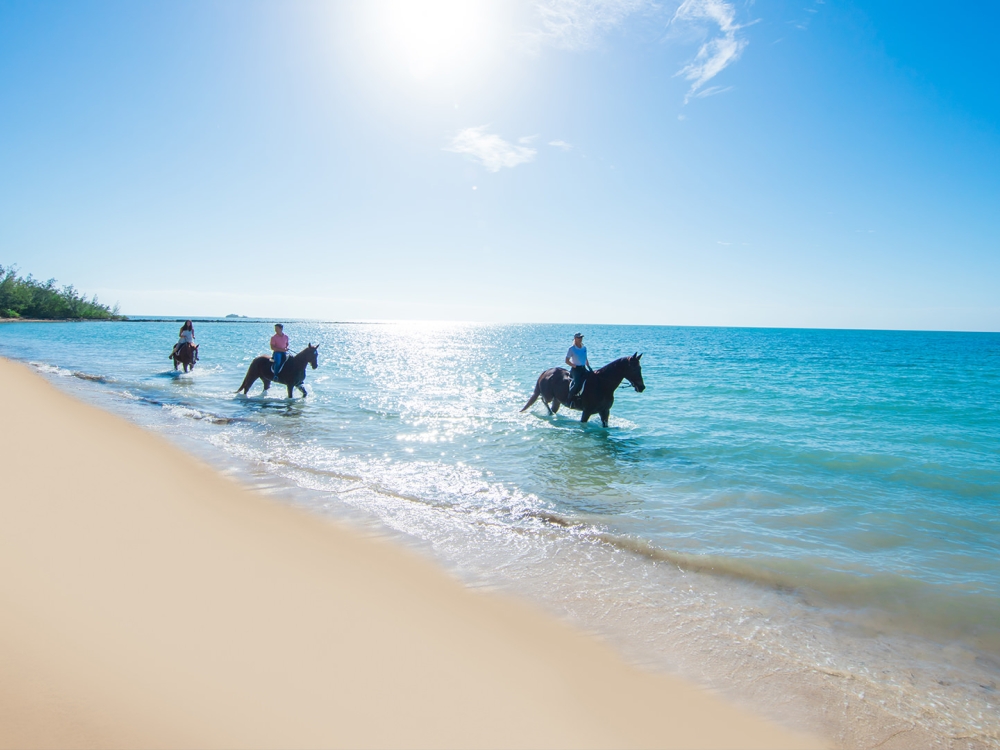 Family-Friendly Activities
Throughout Nassau Paradise Island, there is a fantastic array of family-friendly activities. From checking out marching flamingos and exotic birds to exploring the history behind real-life pirates to a morning trail ride, the fun never stops! Here are just a few activities to add to your vacation in paradise:
Beach Day. Young and old alike can appreciate a perfect beach day, and there's no shortage of them in Nassau Paradise Island. With some of the world's best beaches and plenty of sunshine, it's always a great day at the beach. Before you go, check out our tips for a better beach day and guide to building the perfect sandcastle!
Aquaventure. The fun never ends at the Aquaventure waterscape at Atlantis. Zip down water slides, float along the lazy river, and play in the pools—three of which are exclusively for kids. Find out more about this one-of-a-kind experience.
Happy Trails Stables. At Happy Trails Stables, children aged 12 and above can saddle up for a morning trail ride through the woods and onto a beautiful Nassau beach. A quick lesson at the beginning of the ride covers basic riding techniques—then it's time to explore!
Powerboat Adventures. If your kids love the open water, consider a boat excursion with Powerboat Adventures! The whole family will be thrilled to experience a high-speed adventure on the ocean, complete with snorkeling crystal reefs, and feeding stingrays, sharks, and iguanas. Find out more about this memorable tour.
Pirates of Nassau Museum. Explore the history of pirates in The Bahamas at the Pirates of Nassau Museum. Once they've practiced talking like a pirate, your kids will love joining the crew of the pirate ship Revenge!
Explore even more activities approved by Moms and Dads everywhere here.
Like our turquoise waters, it's crystal-clear—family vacations are simply Better in The Bahamas! Don't believe us? Check out our travel deals and find out for yourself. And with nonstop flights to Nassau, Paradise Island, it's never been easier to plan the family vacation of a lifetime.