Nassau Paradise Island's Guide to Family Vacations: Packing
Nassau Paradise Island is the perfect place for a family vacation! To help you plan the family trip of a lifetime, we're creating our ultimate guide to family vacations. We've already shared our tips for planning a family vacation and now it's time to pack up and head out! Getting ready to head off for a family adventure is exciting however it can also create quite the to-do list. Our tips will not only have you packed to perfection, they'll help make every moment from take off to touch down as easy as a Caribbean breeze.
Get your kids to help with the packing. You know what they need to bring, but let your kids pack a couple of items that they want to have with them. Not only will this get them excited for the trip but their treasured possessions will help them feel at home once you arrive at your destination.
Bring a day pack. A small, lightweight backpack can be a lifesaver for traveling families on the go. It makes for a great carry-on and once you've arrived at your destination it can be used to take things like snacks, water, sunscreen, spare clothes, and small toys with you as you explore with your family. Not to mention, it keeps your hands free.
Don't rush to board the plane. If you want to have time to get settled, take advantage of early boarding. Otherwise, give your kids as much time as you can to burn off steam before they have to sit still on your flight. Consider purchasing a new book or inexpensive toy to surprise your kids with on the plane. The novelty of something new is more likely to hold their interest.
Getting a family packed and out the door is a task that can be easier said than done, but with our tips and checklists you and your family will be en route to vacation bliss in no time.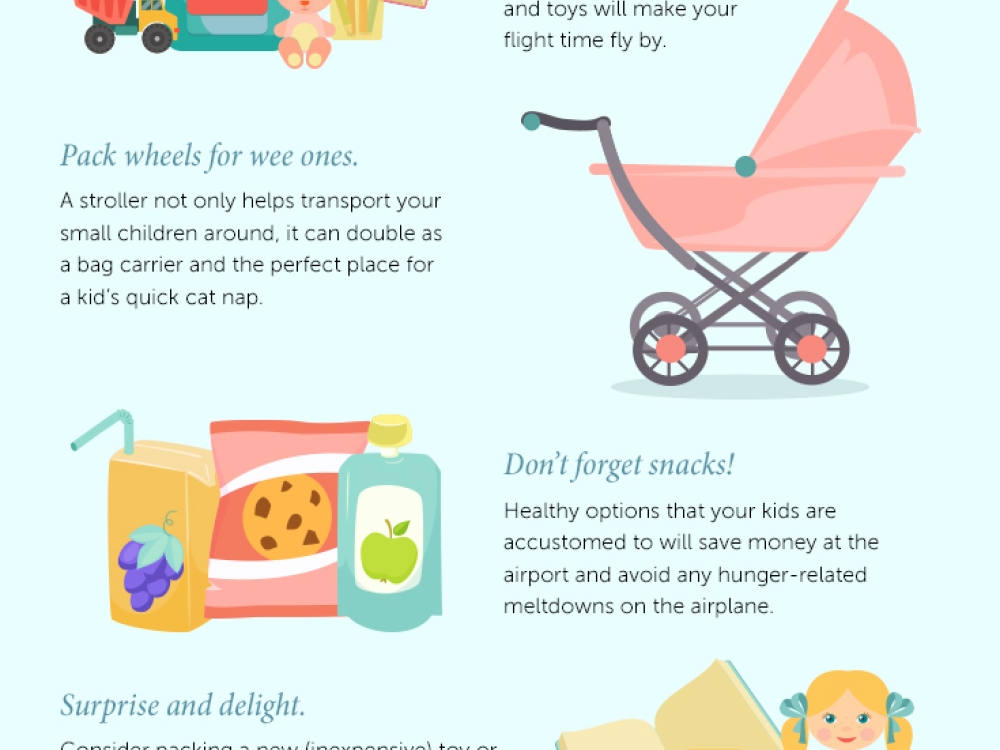 Don't forget to pack some beach bag essentials for the grownups, too. Now that you're planned, packed and on your way all that's left is to start enjoying your family vacation! Stay tuned for more tips on family travel, including checking-in, accommodation tips for kids and our guide to exploring The Bahamas with your family.