Reasons to Visit The Bahamas This Winter
There's never a bad time to visit Nassau Paradise Island, but we admit it: we're partial to winter escapes to The Bahamas. Leaving the chill behind, trading gloves and scarves for sandals and swimsuits, and exchanging white snow for white sand…winter is the perfect time to get away to Paradise! Make this year's holiday celebrations unforgettable, take in one of the world-class events happening in Nassau Paradise Island during the winter months, or simply enjoy a mid-winter burst of sunshine.
Need proof? Here are just a few of the many reasons why a winter vacation in Nassau Paradise Island should be on your cold-weather bucket list!
Take in the Junkanoo Parade.
Ask any Bahamian and they'll tell you: Junkanoo days are the most exciting days (well, nights) of the entire year! Colorful costumes and Caribbean beats fill the streets of Nassau during Junkanoo, an annual celebration of the spirit of The Bahamas. Parades take place during the early morning hours of December 26 and January 1, beginning around midnight – don't miss your chance to "jump in da line" and join the fun!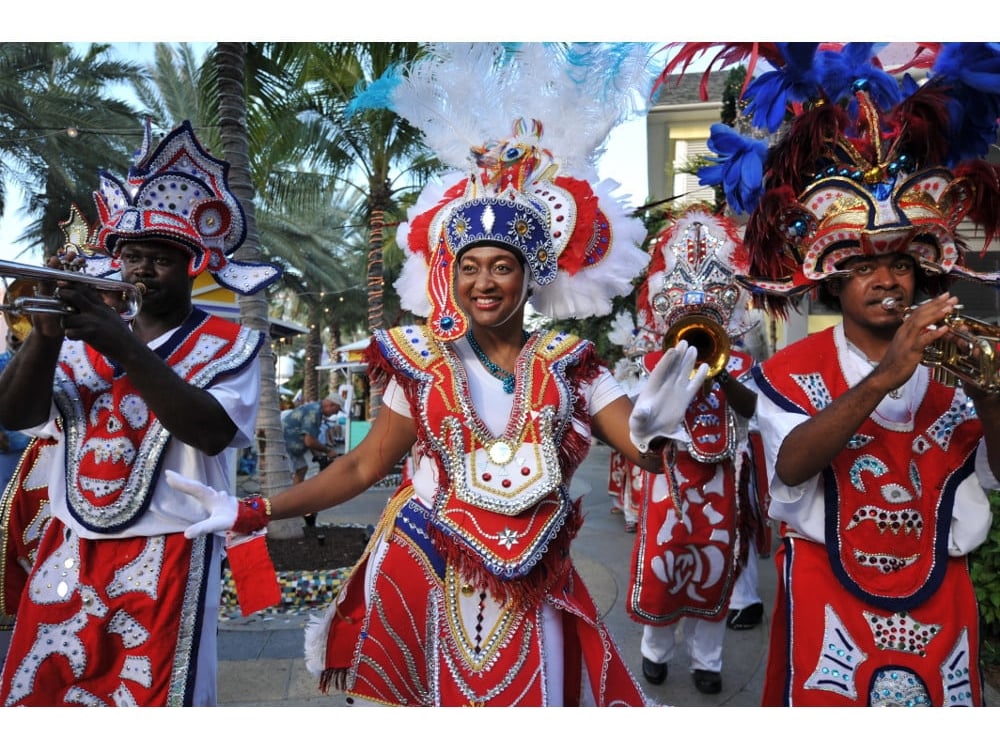 Challenge yourself at Marathon Bahamas.
Whether you're an experienced runner or just embarking on your first Couch to 5K program, we can't think of a nicer place to earn a medal than here in Nassau Paradise Island. The spirit of Marathon Bahamas is fun and friendly, and the scenery is second to none! Marathon Bahamas takes place each January, and features a full marathon, half marathon, 5K, and relay. Sign up now and we'll see you at the starting line!
Don't let your game get rusty.
Packing away your golf clubs or tennis racquet for the winter might be something you dread every season. Not this year! With two gorgeous, challenging golf courses, numerous tennis courts, and endless sunshine, Nassau Paradise Island is every athlete's dream destination. Keep your skills sharp, sign up for lessons, and improve your game while you relax in Paradise! Don't worry if you're not a golfer or you have no "love" for tennis – there are plenty of ways to stay active during your vacation in The Bahamas.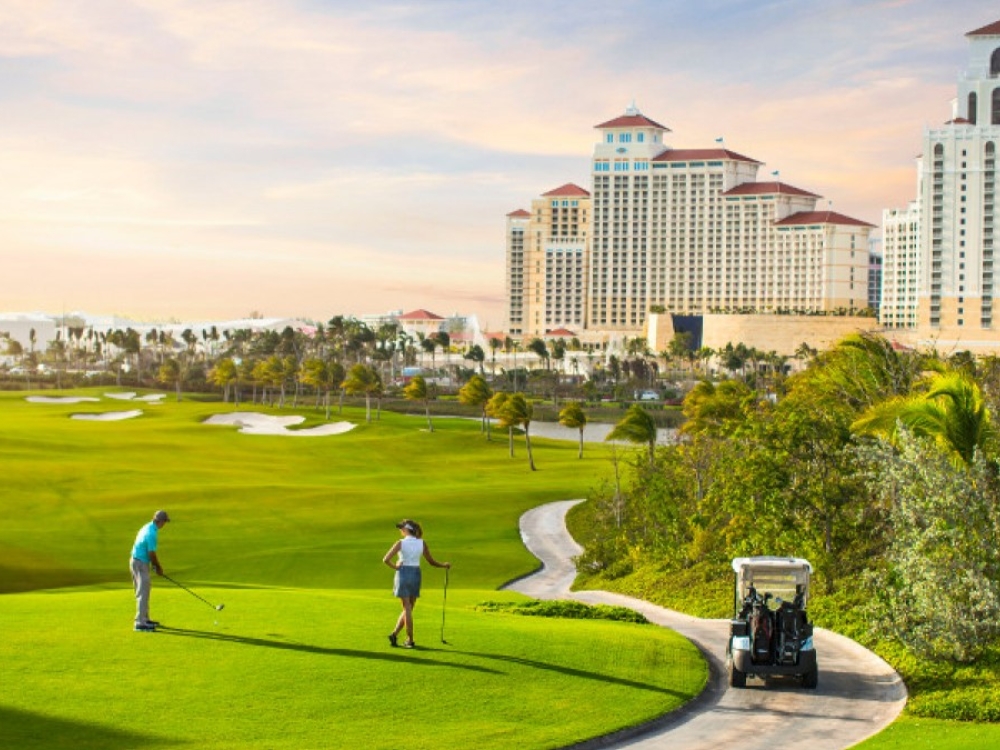 Experiences – not things – make the most unforgettable gifts.
What do you give someone special who has everything? We can't think of a more incredible gift than a Nassau Paradise Island escape. The memories they make will last a lifetime – much longer than another sweater that shrinks in the wash! And while you're at it, why not treat yourself to a getaway over the winter? (PS – throw in one of these great gifts and they'll be ready for sun and fun!)
Enjoy the health benefits of a winter vacation.
Research shows that sunlight can boost your immunity, improve your mood, and lower the risk of certain types of diseases – those are three excellent reasons to soak up some extra Vitamin D this winter! And it's been proven time and again how taking a vacation is beneficial to your health. Do your body, mind, and soul a favor this winter and spend a little time in Paradise. You just might come back happier, healthier, and more productive!
Enjoy holiday fun at Nassau Paradise Island's hotels and resorts.
Take the stress out of holiday hosting and travel and escape to Paradise instead. Think about it: no need to worry about cooking big dinners or cleaning your home for guests. Instead, unwind after all of December's hustle and bustle in The Bahamas with delectable dining, accommodations with all the comforts of home, and plenty of fun activities to keep everyone busy (or simply do nothing at all). It sounds like the perfect way to wrap up the year!
In The Bahamas, every day is a beach day.
With warm temperatures every day – even during the winter – and sunny skies 300+ days of the year, it's summer all year long in The Bahamas. Warm up this winter with a beach vacation! There's a perfect stretch of sand just waiting for you. Check out our handy guide to the beaches of Nassau Paradise Island to choose your ideal beach, or come for a week and sample them all!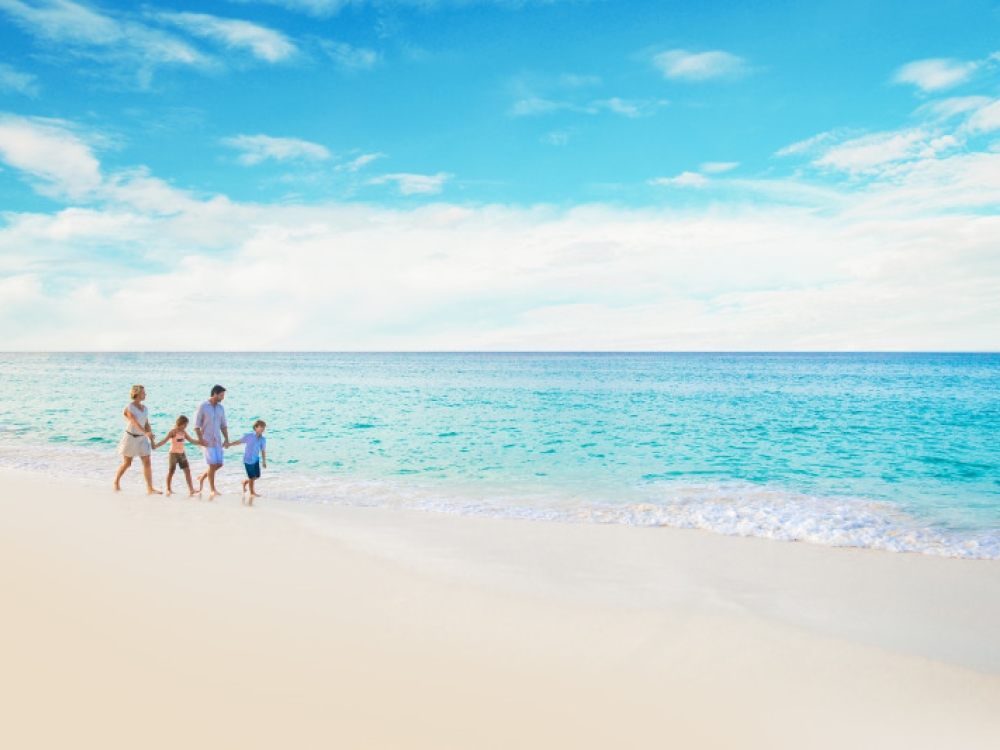 There are tons of new things to discover.
Lavish new resorts, restaurants serving up tantalizing new dishes, deluxe renovations at your favorite Nassau Paradise Island haunts: this year, there's more than ever to discover in The Bahamas. During your winter vacation, be sure to check out some of our favorite brand-new additions to the scene in Nassau Paradise Island.
Take advantage of great travel deals.
As always, it's more affordable than you might expect to enjoy a winter getaway in Paradise. Browse our very best travel deals to choose a vacation option that works for you. Boutique hotels, oceanfront resorts, luxurious accommodations – no matter what you're looking for, your dream vacation awaits.