Summer Travel Must-Haves: Nassau Paradise Island
Summer travel season is upon us. If you cover your eyes and listen closely, you'll hear departure announcements chiming and airplane engines humming all around. Your airport mimosa is so close you can almost taste it! But before you embark on your next Nassau Paradise Island adventure, you'll want to ensure that your travel gear is up to snuff. We've rounded up our 2023 summer travel must-haves so you can feel prepared for the journey that lies ahead.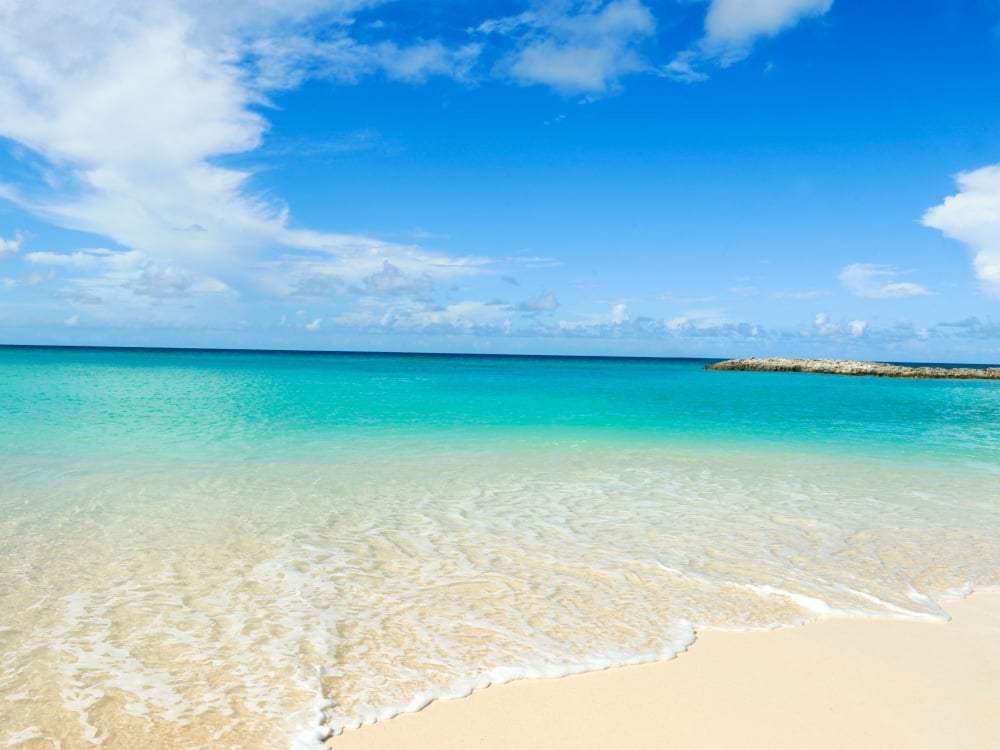 Packing Gear
The best suitcase for you will depend entirely on your packing style. For the maximalist packers who want to show off all of their carefully curated outfits on their next trip to The Bahamas, a large, hard-shell suitcase is a perfect option. Away luggage comes in a range of sizes and offers a lightweight, durable polycarbonate shell that will protect your belongings from any potential travel turbulence. The Large case has a 99.5 L capacity, and includes a laundry bag, interior compression, and 360-degree wheels for easy rolling.
Organization is key when it comes to packing for vacation, and a good set of packing cubes will make it easy to keep your things in order while you're on the move. The Eagle Creek Reveal Pack-It Cube comes in a set of three, offering extra-small, small, and medium packing cubes for your travels. The cubes are lightweight and structured to maximize every nook and cranny of your suitcase or bag.
If you are keen on carry-on-only travel for your next trip to Paradise, the Timbuk2 Impulse Travel Backpack Duffel is just what you need. This high-volume backpack has plenty of pockets and panels to keep your gear organized while you travel light. This pack can be used as a carry-on duffel while travelling and double as a day pack for excursions. 
Travel Comfort
Whether your travel time is short and sweet or you've got a long haul ahead of you, a good pair of headphones is the key to a comfortable journey. The Bose QuietComfort 45 Over-Ear Noise-Canceling Bluetooth Headphones are perfect for diving into your favourite playlist or podcast on your next flight or when you're lounging by the pool. If you prefer a more discreet pair of in-ear headphones, the Apple AirPods Pro will do the trick.
Tip: If you opt for Bluetooth headphones, don't forget to pick up a Bluetooth transmitter so you don't miss out on the in-flight entertainment.
Those who prefer to use the plane ride to catch up on some much-needed sleep are all too familiar with the traditional, uncomfortable neck pillows that you can pick up at any airport shop. If it's a comfortable, in-transit nap you're after, try a Trtl Travel Pillow. This lightweight neck pillow is designed to keep your head upright while you sleep en route to your destination. Say so long to your post-flight sore neck!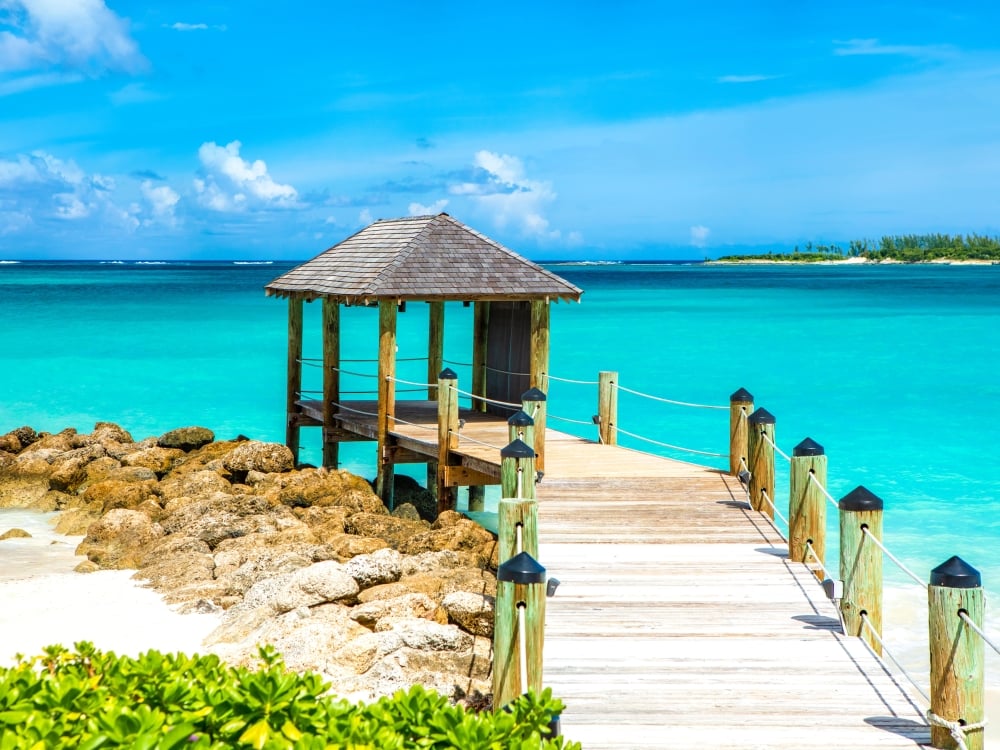 Packing for Vacation
Your itinerary will ultimately dictate what ends up in your suitcase. Whether you plan to play a few rounds of golf or simply soak up the sun by the pool, there are a few items that will come in handy for your Nassau Paradise Island getaway, no matter what's on the agenda.
If you're hoping to tour any historic or cultural sites or just want to walk around and explore the island, a good pair of walking shoes is a must. The Vessi Weekend shoe is a great option that is both stylish and functional. They are lightweight and waterproof, making them a perfect vacation shoe. If you prefer a sandal for walking, Teva sandals are durable enough for your island adventures but lightweight and comfortable.
The key to smart packing is versatile items, and this Daise midi dress has it all. Perfectly comfortable and breathable for long travel days, this dress also boasts UPF 50 sun protection, so you can be sure that you're being sun safe while you explore the island. You can also dress it up for a more elevated dinner look.
You would be remiss not to pack a smart pair of shorts for your Bahamas vacation. The Commission Short by lululemon is designed for people who are on the move, with sweat-wicking fabric and secure pockets. No matter where your day takes you, from the green to the patio, these shorts are fit for any outing.
If you plan to spend your days by the beach or at one of the many pools and waterparks in Nassau Paradise Island, don't forget to pack your swimsuit! For travellers who plan to spend some time in the ocean, this one-piece swimsuit is perfect for any water activities. These swim shorts are also a great option, with reinforced pockets and a quick-dry shell.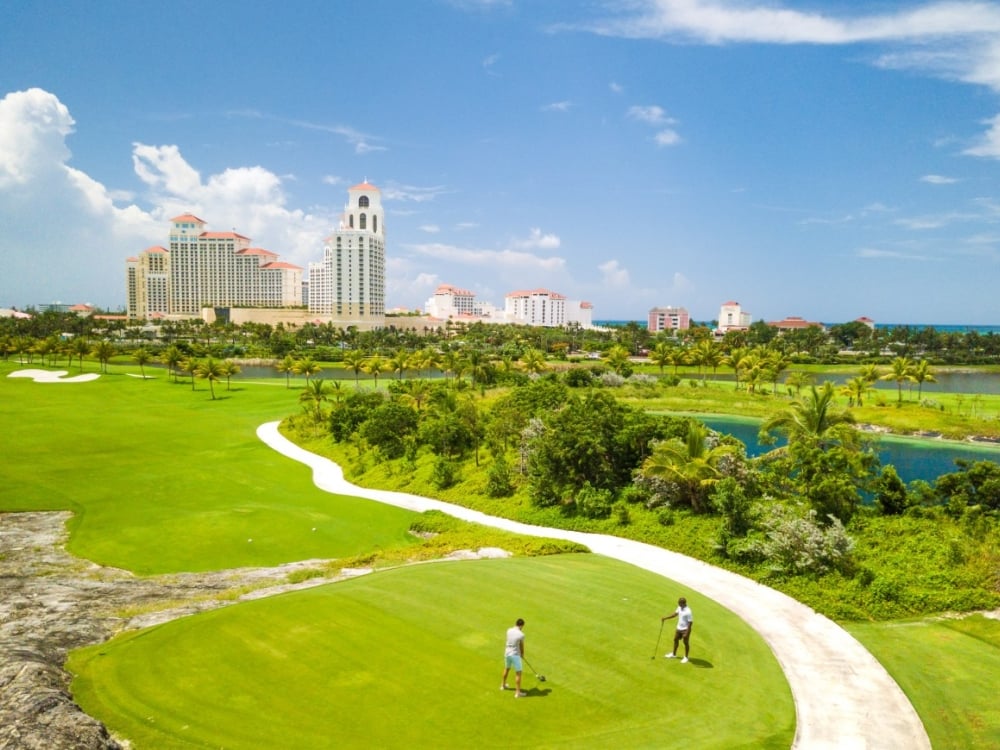 Sun Protection
There is no such thing as too much precaution when it comes to sun safety! UV protection is paramount in Paradise, so you'll want to be sure that you come prepared with everything you need to keep your skin covered.
Sun protection starts with good sunscreen. This sheer mineral sunscreen is excellent for sensitive skin and packs a punch with SPF 50 to protect you from harmful UVA and UVB rays. If you're wearing makeup, pick up a foundation or tinted moisturizer with built-in SPF for an extra layer of protection, like this one from Sephora.
It's important to remember to keep your head cool as well. Broad-brimmed, lightweight hats like this men's and women's options from Solbari are perfect for your island travel escapades.
Whether you'll be lounging on a beautiful Bahamian beach or venturing out to the open seas, let these summer travel essentials be your trusted companions as you explore everything that Nassau Paradise Island has to offer. Start planning your next trip today.