Tours to Try in The Bahamas
Looking for something new? How about an unforgettable tour through a warm destination filled with adventure and relaxation? Then Nassau Paradise Island is the place for you! It's time to grab the suitcase and start planning a vacation filled with guided tours and excursions that are fun for every type of traveler. 
Nassau Paradise Island is filled with many exciting things to do and see — whether it's your first time here or you've been visiting for years. Unparalleled accommodations, restaurants, and tours are available to you daily. If your heart is set on a vacation full of culinary experiences, thrilling adventures, historical tours, and wildlife excursions, you've come to the right place!
Here are a few tours that we think you simply have to try. 
For Foodies: Bites of Nassau Food Tasting & Cultural Walking Tour (3 hours)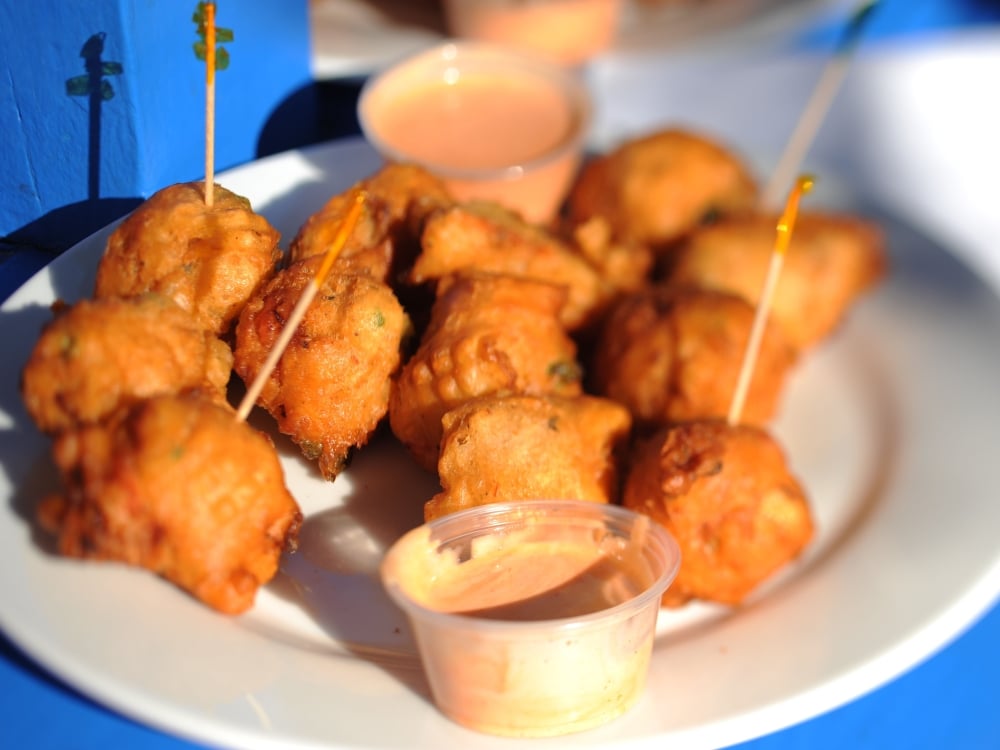 Vacation is the perfect time to indulge in your favorite foods, or try something new. If you're passionate about food, and are looking to add a culinary experience to your vacation itinerary, then we have a tour for you! Become immersed in the culinary journey when you sign up for the Bites of Nassau Food Tasting & Cultural Walking Tour. This tour is sure to spark your love for the fresh and flavourful Bahamian cuisine. This three hour tour will take you on a culinary adventure through downtown Nassau as you visit six authentic food-and-drink tastings at revered restaurants and local food stores. 
Sip and savor is not the only way to enjoy this tour. With each location you visit along the way, you'll be immersed in the history, stories and traditions of The Bahamas. Let the local food guides show and tell you all about architectural wonders, local flora, hidden gems, where to find the best live music or dancing, and of course, point out some of the best restaurants Nassau has to offer! Make sure you arrive hungry to Bites of Nassau, especially with an appetite for adventure! 
For Outdoor Adventurers: The Discover Nassau Land & Sea Tour (3 hours)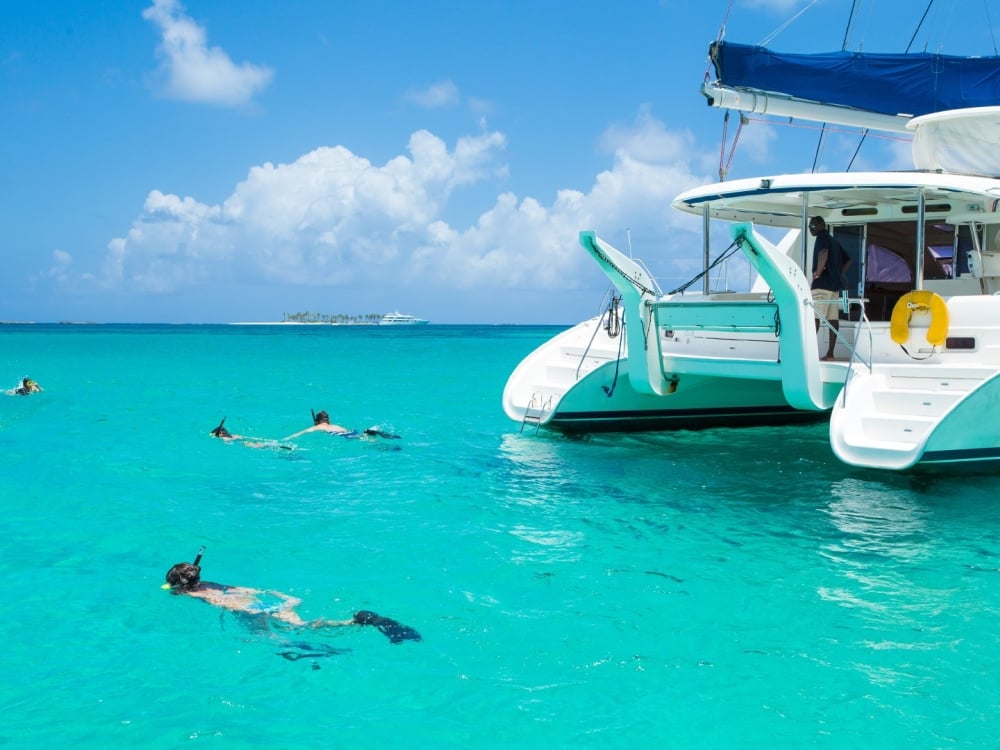 Speaking of adventures, climb aboard our catamaran for the Discover Nassau Land & Sea Tour. During this tour, you can unwind at sea and explore the unbelievable views of Paradise Island, Atlantis, historic castles, and the town of Nassau. You'll also peruse local shops, enjoy awe-inspiring views, and find spots for incredible photo opportunities that explain exactly why this place is known as Paradise. 
As you take in the sights by water, sailing through miles of remarkable beaches and reefs, the local guide will entertain you with stories of historical Nassau and Bahamian culture. This excursion combines the love of sailing, experienced guides, and some of the best views Nassau Paradise Island has to offer. 
For Culture Buffs: The City & Country Tour (2.5 hours)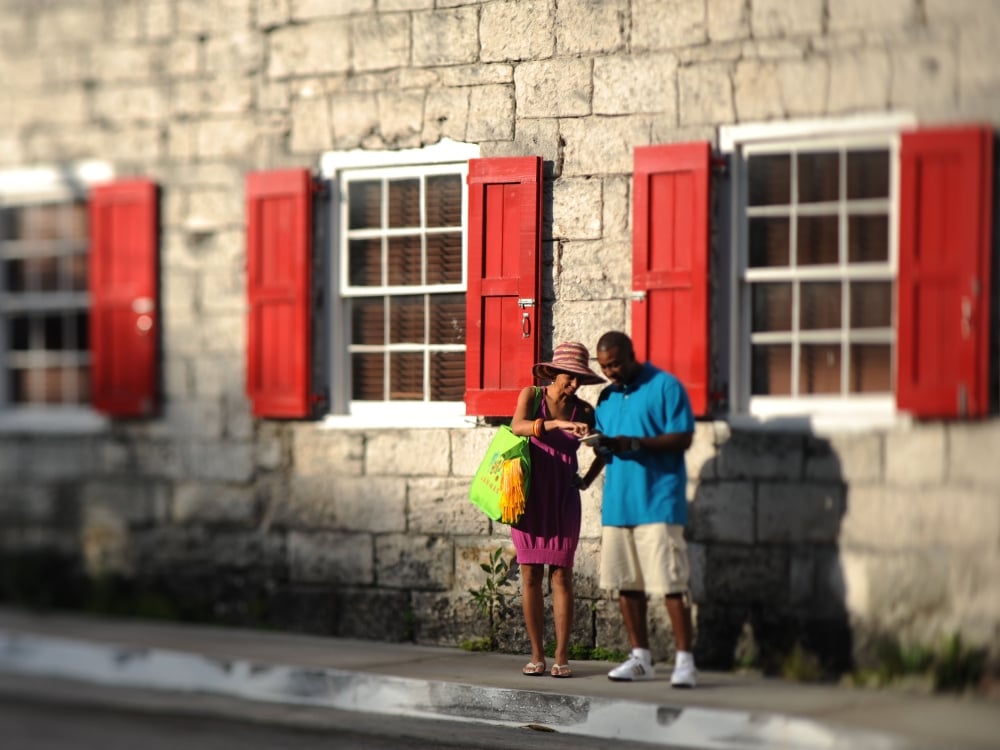 Take a drive through Nassau's remarkable scenery and soak up the culture and history firsthand with the City and Country Tour. This educational and informative two-and-a-half-hour bus ride will take you to some of the most well-known buildings and attractions in Nassau. 
Stroll along the colorful, busy streets that burst with history and discover hidden gems and local favorites. From the government buildings of Parliament Square to the picturesque Gregory Arch, an abandoned prison to the unique native straw market, this bus tour is the ideal way to explore our capital city.  
For Kids (and Kids at Heart): Waterparks of Nassau Paradise Island (Day Trip)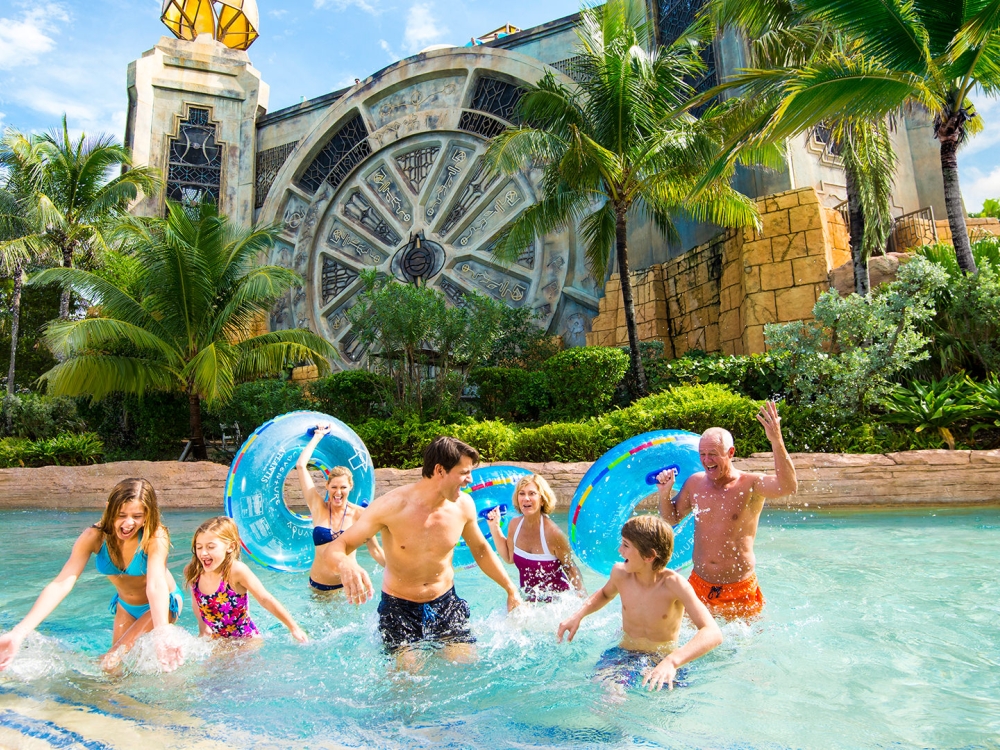 Looking to fill your day with an excursion that's fun for the whole family? Then the waterparks of Nassau Paradise Island is the Aquaventure for you! 
Spend the day at Adventure at Atlantis and ride the mile-long rapid river, waterslide down the six-story Mayan Temple, float through the lazy river around the 141-acre park, or relax and soak up the sun on the white-sands of Paradise Beach. Nassau Paradise Island is truly a dream come true for kids of all ages. Aquaventure water park is the perfect way to spend the day with the family. 
Margaritaville's Fins Up Water Park now offers day passes! Splash and speed through lazy rivers and water slides, swim through one of the many oceanfront pools or climb up the 10-foot diving board and show off your skills! 
Need a third option? No problem! Baha Bay at Baha Mar in Nassau is another fun-filled adventure, inspired by The Bahamas' natural beauty. With more than thirty attractions — from the waterslide wonderland of Stingray Cove, Turtle Beach shallow pools, the 500,000 gallon wave pool of Baha Bay Lagoon to the extreme-freefall Thunderball slide — Baha Bay is the perfect day trip for those craving a water-filled adventure!
For Eco-Explorers: Dolphin Cay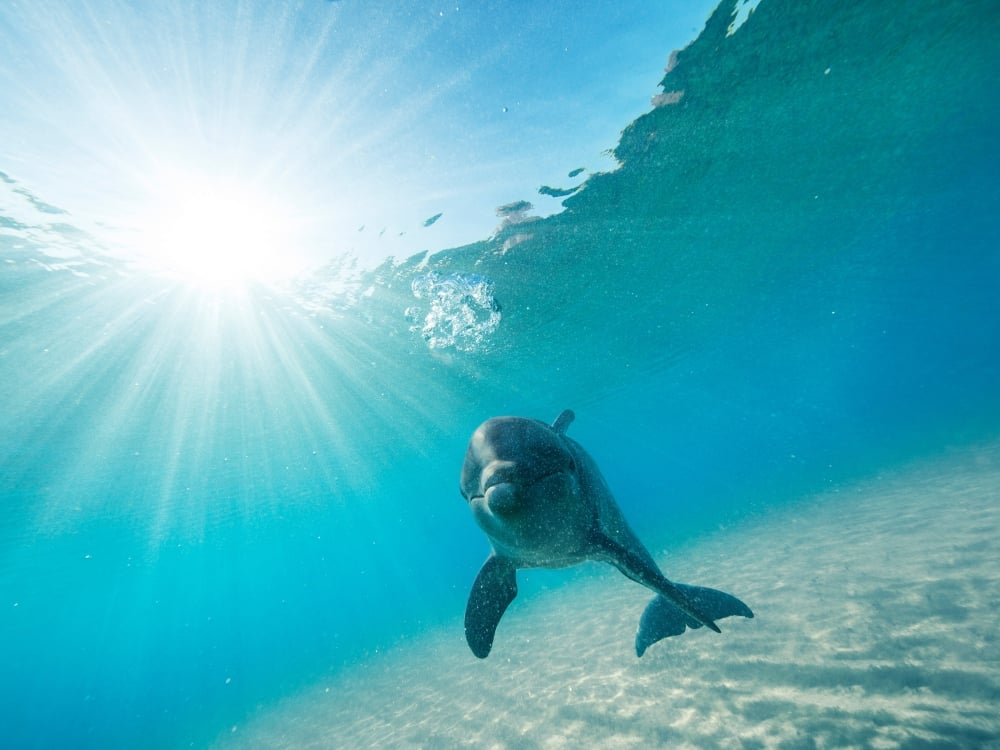 No trip to Nassau Paradise Island is complete without visiting one of the world's largest and most sophisticated marine habitats. Dolphin Cay, an animal rescue-rehabilitation facility located at Atlantis Paradise Island, allows visitors to join in on creative, non-disruptive interactions that build awareness and help educate on their conservation efforts. 
Build your day at Dolphin Cay any way you like. Take part in a tour package that ranges between 30-90 minutes and even includes water time with these magical mammals! Interested in spending the day with a dolphin trainer? We can make it happen! You'll be able to learn all about dolphin behavior and communication, and let's not forget watching them play and show off their smarts and talent! 
Explore on Tour
Whether you want to lose yourself in a world of relaxation, enjoy culinary experiences, seek out new and exciting adventures, or escape the routine, we have the perfect tour for you. Be sure to add one of these tours to your Nassau Paradise Island itinerary! 
Visit the Unique Tour section on our website to read more about all the tour opportunities here in Nassau Paradise Island. We can't wait to see you here!