What to Do in The Bahamas: Now and Later
Since it's so easy to get to The Bahamas from the US, as well as being a popular port for cruise ships, many people enjoy quick visits to Nassau Paradise Island. And with so much to see, do, and experience, you can have an unforgettable escape here even if you're only spending a day or two on our islands. But when you get just a taste of Paradise, we know you'll want to come back and spend more time with us!
Here's our guide to making the most of a short visit to Nassau Paradise Island, as well as some ideas for what to plan for your next (hopefully longer!) stay in The Bahamas.
See it Now: The Fish Fry at Arawak Cay
See it Later: Tru Bahamian Food Tours - Bites of Nassau
Part of the fun of visiting a new place is sampling its regional cuisine. The Fish Fry at Arawak Cay is the best place to pop in for a quick, casual meal that introduces you to the flavor of The Bahamas. If you only get to enjoy one meal in Nassau Paradise Island, make it conch. Try it fresh in a salad or fried as fritters or cracked conch. Wash it down with an ice-cold Kalik for a delicious Bahamian meal.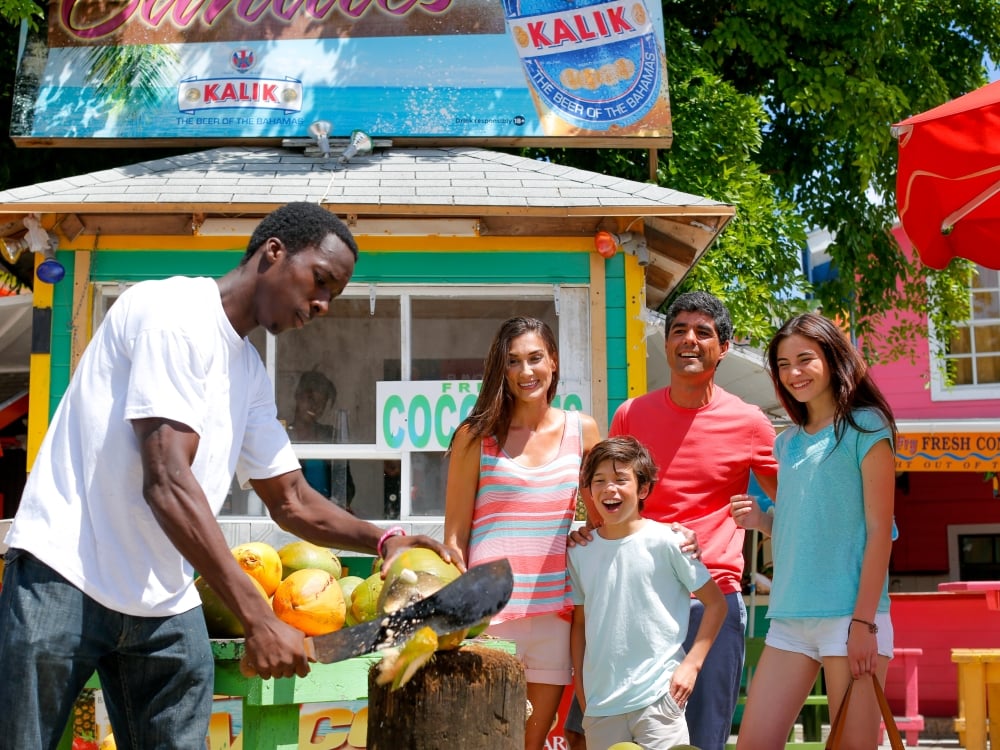 When you come back, expand your Bahamian palate during a Bites of Nassau walking tour. You'll spend an afternoon seeing the sights and learning the history of downtown Nassau and sampling plenty of local food and drink along the way in some of our favorite eateries. It's a great way to get to know the city and satisfy your appetite at the same time!
See it Now: Pirate's Republic Brewing
See it Later: John Watling's Distillery
Located downtown on Bay Street, Pirate's Republic is The Bahamas' first craft brewery and the perfect spot to stop in when you're in need of refreshment. Sip on one of the delicious brews while you take in a mini history lesson about the region's pirate past. Grab a light bite to go with your drink and you'll be fueled up and ready for an afternoon of sightseeing.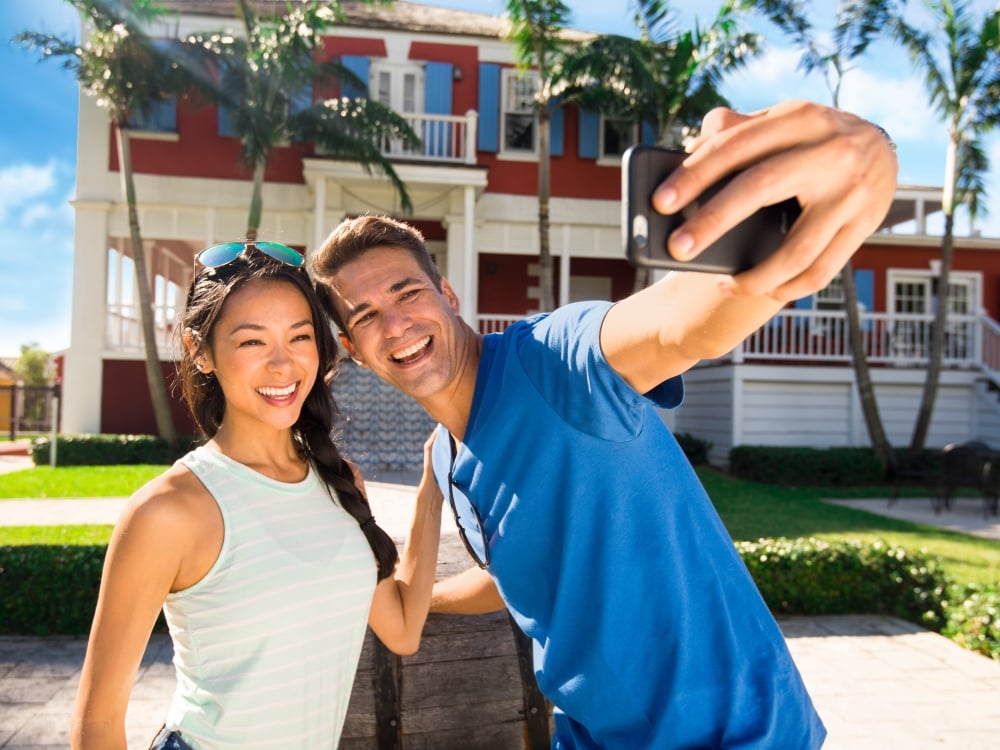 If you have a little more time, check out John Watling's Distillery. Enjoy a complimentary tour of the property and see how Bahamian rum is made, then sample the wares with a rum tasting. With antiques dating back more than 300 years, you'll learn about the history of rum-making in The Bahamas, too. We'll drink to that!
See it Now: The Straw Market
See it Later: Doongalik Studios & Art Gallery
Shop for Bahamian souvenirs at the famous Straw Market, packed with items such as hand-woven straw hats, bags, wood carvings, and conch shell jewelry. Get ready to negotiate and you just might score a great deal! Keep an eye on the time - with thousands of items to peruse, you might have a hard time selecting just one or two things to bring home.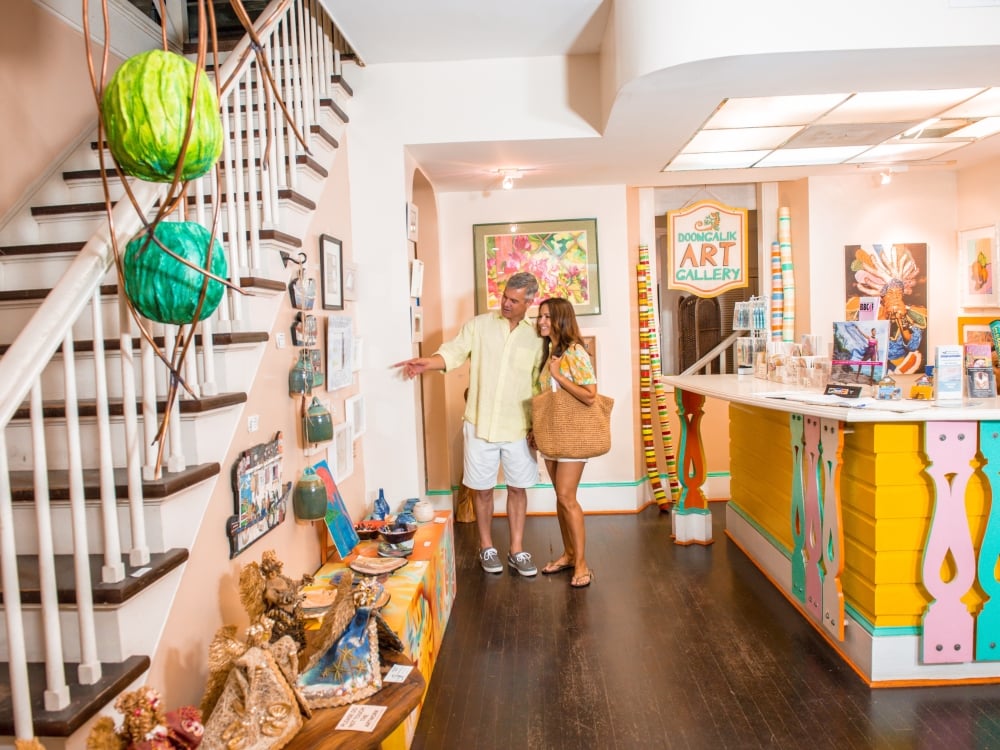 If you're not in a rush, check out Doongalik Studios & Art Gallery where you can browse artwork and crafts created by local artisans. Also on the property is Bahamas Craft Cottage, an adorable shop featuring locally made home decor, jewelry, soaps, clothing, glassware, and more. With so much to see, you won't want to rush through this gem of a shop.
See it Now: Walk on the Beach
See it Later: Dive In!
Nassau Paradise Island is full of beautiful beaches, so no matter how quick your visit may be, make sure to spend some time strolling along the sand. Junkanoo Beach is centrally located and always bustling with locals and visitors alike, and Cable Beach, just three miles from downtown, is another stunning stretch of sand that's perfect for soaking up the sun.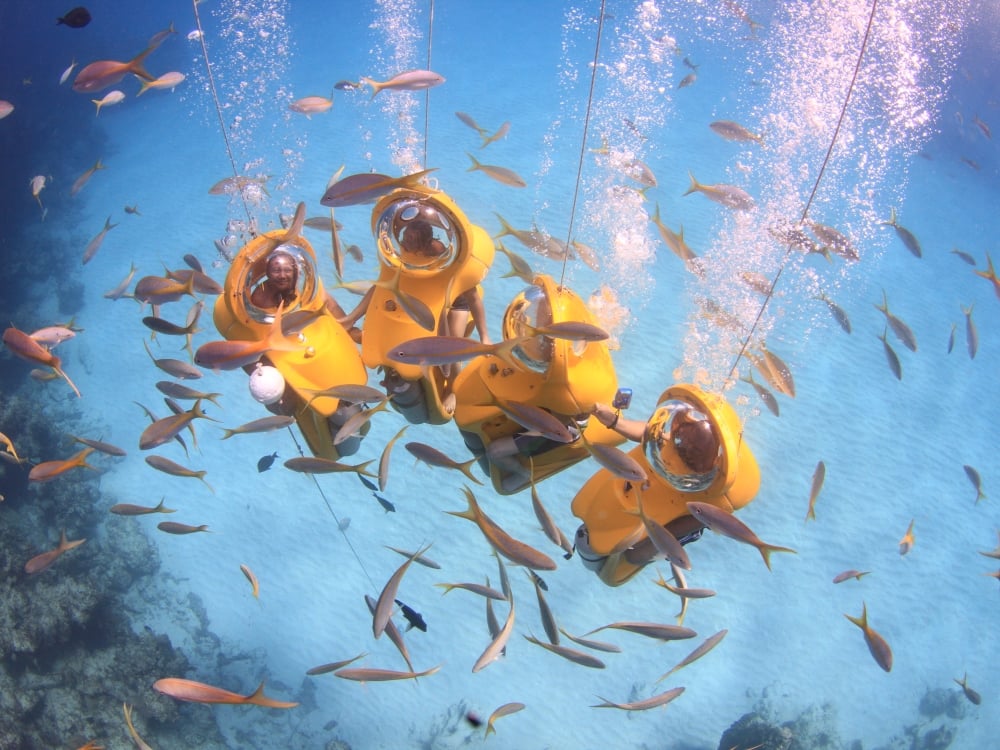 Next time you're in Paradise, make sure to enjoy our waters in other ways, too! Learn to snorkel or scuba dive with Stuart Cove's Dive Bahamas and discover the beauty beneath the surface of our sparkling blue waters. With programs for beginners and experienced divers alike, it's a great way to experience a different side of Nassau Paradise Island.
There's nothing better than escaping to Nassau Paradise Island, whether it's for a day, a week, or even longer! We hope you enjoy your visit and can't wait to see you back in The Bahamas soon. Check out our current travel deals and start planning your return to Paradise today.