What To Pack For a Beach Vacation: 2020 Trends
You've booked your flights, chosen your accommodations, and made a list of things to see and do during your visit to The Bahamas. All that's left is packing the perfect beach bag! We've rounded up our top picks for a beach vacation–stylish swimwear, chic accessories, sun protection, and more–to keep you looking (and feeling) cool in the warm Bahamian sunshine. Check out our top beach bag trends for 2020. 
Stylish Swimwear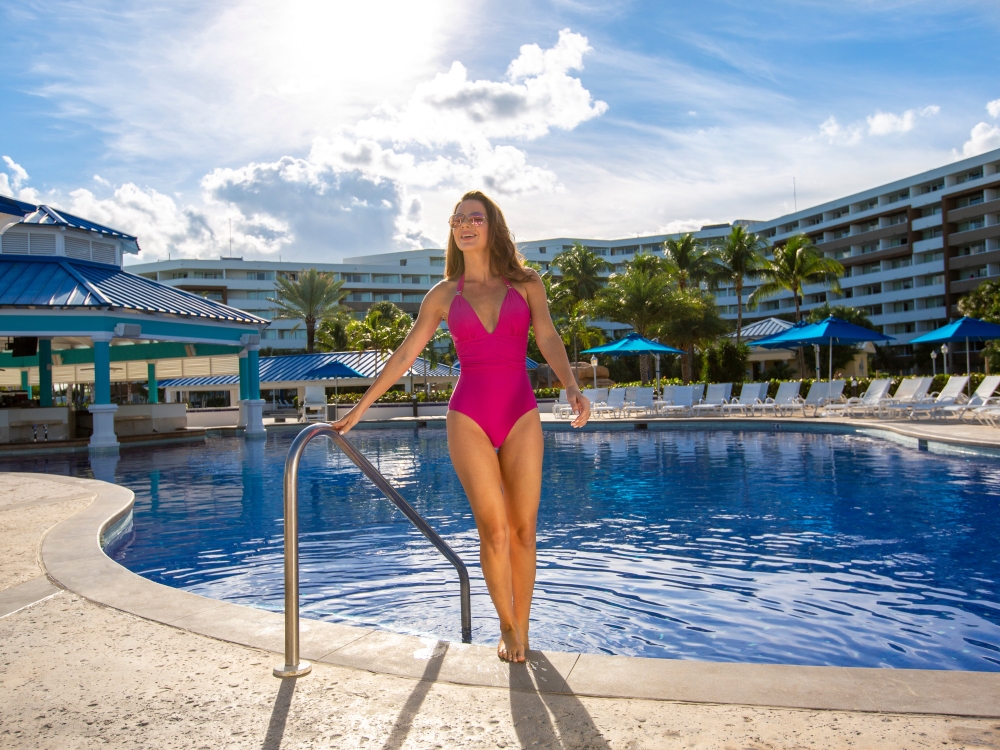 One of our favorite swimwear brands is Chubbies. Fun, colorful prints make a splash, while stretchy fabrics and flattering cuts keep you covered in the water and on dry land! With styles for men, women, and kids, Chubbies offers chic swim options for the whole family. 
Swimwear company Summersalt used more than 1.5 million measurements from 10,000 women to create a range of suits to fit a wide variety of body types and sizes. Their swimsuit lineup includes plenty of popular 2020 trends: think one-shoulder suits, ruffle details, and animal prints. Summersalt also has a travelwear line, packed with comfy pieces that are perfect for your flight to Nassau Paradise Island!
Sun Safety Picks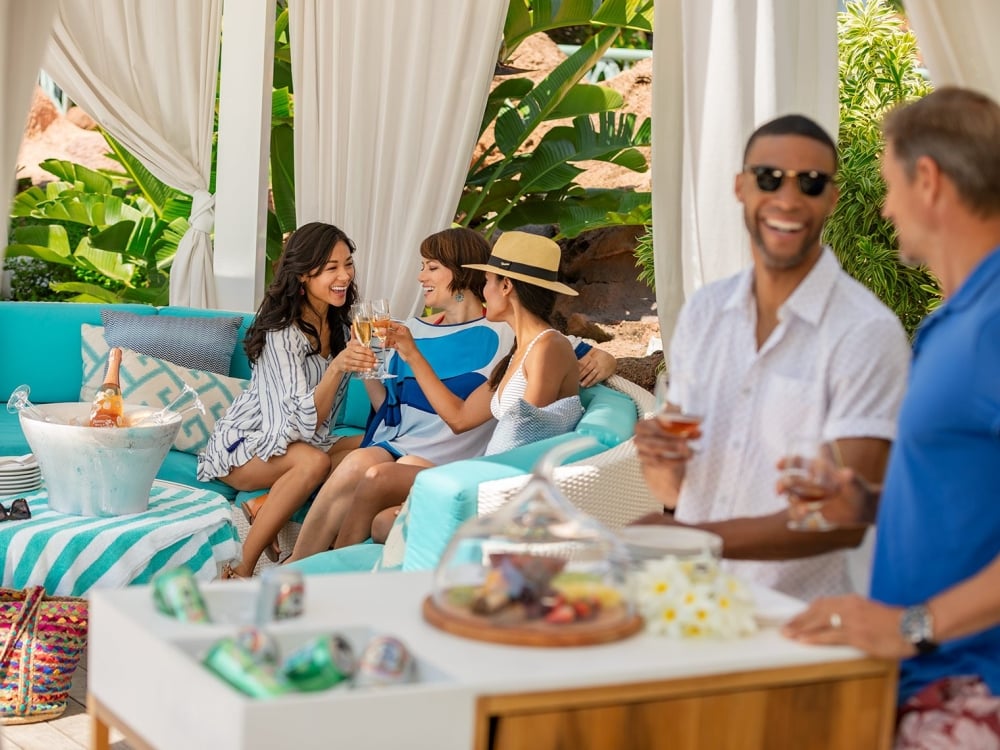 Sunglasses are a key item for any beach vacation. This summer, look for oversized styles (bonus: extra sun protection for the delicate skin around your eyes!), colorful frames and lenses, and sporty wraparounds. We like Warby Parker for both non-prescription and prescription sunglasses for men and women, especially since for every pair of glasses sold, one pair is distributed to someone in need around the world. 
Don't forget your hat! When it comes to sun protection, the bigger the better: a large straw hat is perfect for protecting your head, face, ears, and neck from the sun. For a fun touch, get your hat personalized! For kids, the Sunday Afternoons Ultra Adventure Hat is guaranteed for life and features a UPF 50+ sun rating, reflective details, and a neck cape for extra sun protection.  
Beach Beauty Products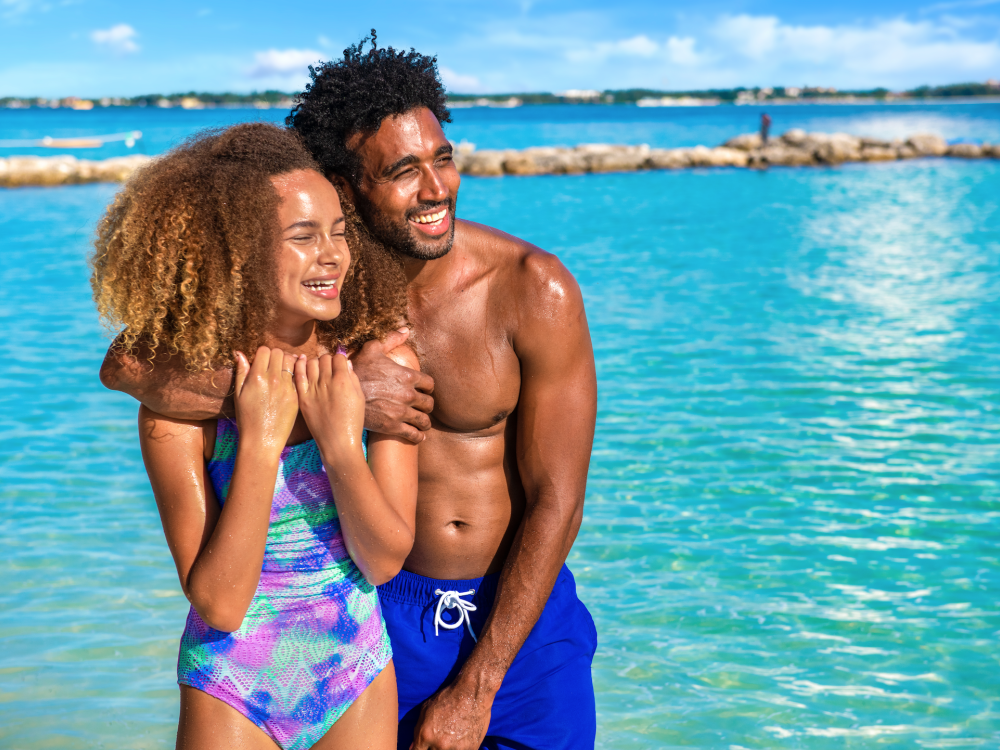 Sunscreen is an absolute must when you visit The Bahamas, so make sure you stash an extra bottle in your luggage! We're big fans of the Supergoop lineup of products, which feature high SPF in reef-safe formulas. The Beach Day Trio contains three SPF 50 products: a lotion to apply before you head outside, plus two Antioxidant Mists for touch-ups during the day to keep you covered. Supergoop's line also includes special formulas for babies and kids. 
Don't forget SPF on your lips! We like EOS Active Protection Lip Balm, which you can find at drugstores. SPF 15 protects your lips from the sun's rays while keeping them feeling soft, and the round shape is easy to find in your beach bag. 
Salt water, chlorine, and sun exposure can leave your hair feeling dry. Sun Bum's 3 in 1 Leave-In spray protects hair and keeps it soft and shiny. Spritz it on and comb through your hair before you hit the beach or the pool.
Must-Have Gadgets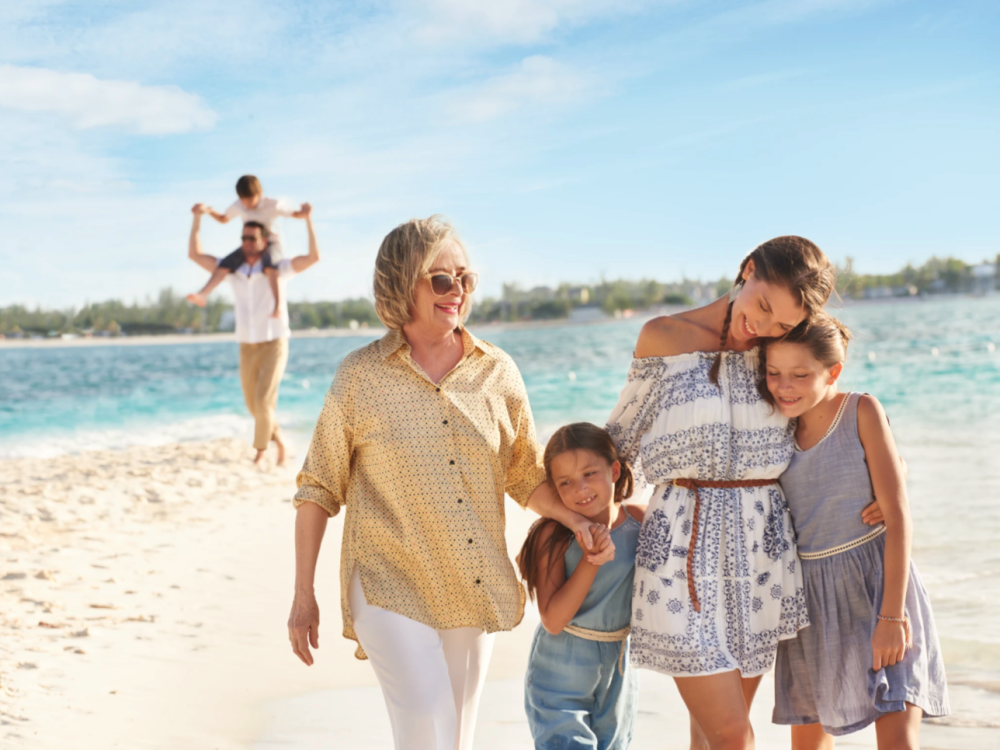 Dock and Bay makes soft, sand-resistant, quick-drying beach towels that are ideal for lounging or drying off–and their eye-catching colors, bold stripes, and fun patterns will really stand out on your lounger! Lightweight and absorbent, these towels fold up neatly into a compact pouch that won't require much precious space in your luggage or beach bag. 
If you can't get enough of your playlists or podcasts–even when you're in the water–stash a pair of BackBeat Fit waterproof headphones in your bag. They'll connect to your device with Bluetooth, and their Always Aware eartips let you hear your surroundings for safety while you're plugged in, too. 
While most of Nassau Paradise Island's beach and pool areas have shaded loungers or cabanas available, you can also pack some portable shade, too. Bondi Beach Tents are easily portable and can be assembled by one person, but provide shade for the whole family. 
The Matador Droplet Bag is tiny (it's designed to fit on a key ring), but it expands into a wet/dry bag that's perfect for keeping your electronics dry when you're near the water or stashing your wet swimsuit after you go for a dip. 
Curious about just how much UV exposure you're getting? Grab the La Roche-Posay My Skin Track UV Sensor. It measures your personal UV exposure as well as pollution, pollen, and humidity levels and shares data with you via a smartphone app. Scan your sensor every two hours (or more often) to make sure you're not exceeding your recommended sun exposure. The app will make personalized product recommendations based on your skin type and activity. 
Be Prepared! 
Don't leave anything behind when you're packing for your Bahamian getaway! Check out our Perfect Packing list or consult our Family Packing Guide for trips with little ones. You'll be fully stocked up and ready to enjoy lots of fun in the sun while protecting your skin and looking great! ​