Powerboat Adventures
For a unique and exhilarating outing, step aboard the high-speed powerboats of Powerboat Adventures for one of the most exciting rides of your life. Experience the rush of adrenaline as you leave Nassau to snorkel reefs, feed stingrays, sharks and iguanas—all while surrounded by some of the most spectacular views in the world on your very own private island.
Start Your Engines
Step on board and hold on tight on one of Powerboat Adventures' two custom-built powerboats for an exhilarating one-hour high-octane boat ride, with speeds of up to 40 miles per hour. Your destination for the day is Ship Channel Cay—part of the Exuma Cays located some 38 nautical miles away from Nassau—where you'll be greeted with snacks and refreshments to keep you going until lunch time.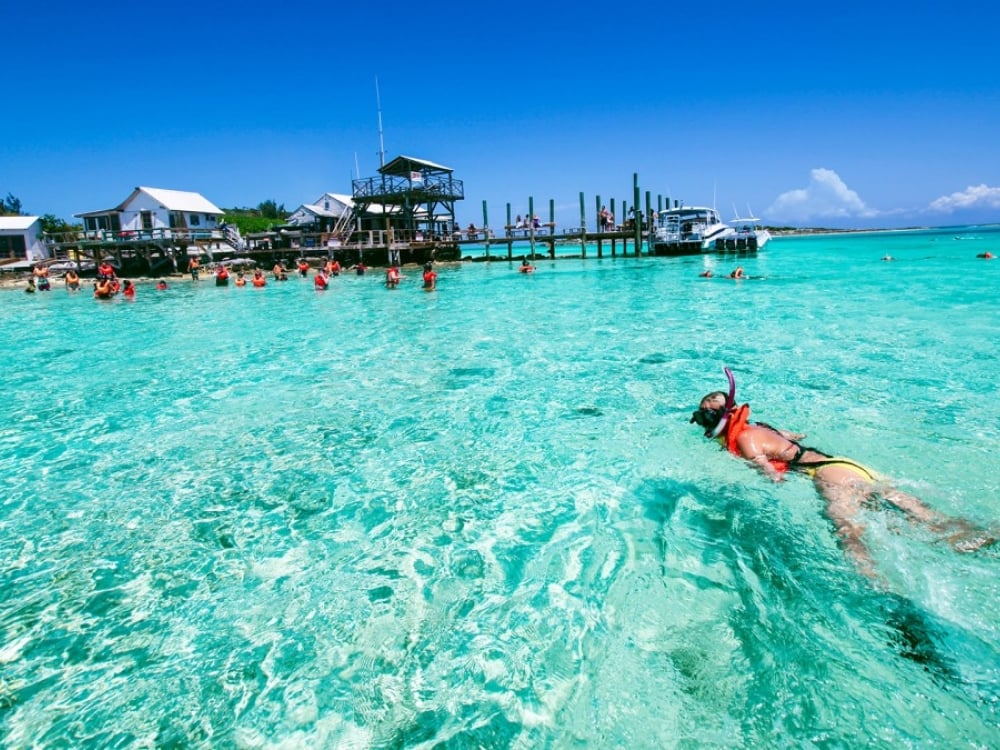 Explore Ship Channel Cay
At two miles long and half a mile wide and offering spectacular views in every direction, Ship Channel Cay is Powerboat Adventures' private island. Beautiful and secluded, it offers many amenities including a converted fishing cottage and numerous decks to sit, chat or just watch the world go by. To keep you refreshed all day, there's a full bar stocked with sodas, spirits, wines, juices, beers and water—and it's all free.
Meet the Neighbors
Even though Ship Channel Cay is a private and secluded island, you won't exactly be alone here. You can swim with the colorful tropical fish among our pristine coral reefs, help feed the local stingrays and even have an exciting visit from Caribbean reef sharks, nurse sharks and lemon sharks. Or you can just enjoy some leisure time as you swim in some of the most tranquil and crystal-clear waters you have ever seen.
Share a Meal
Once you have a chance to meet and feed our friendly stingrays, it will be time to feed yourself! Enjoy a delicious variety of our secret island dishes including grilled fish and steaks, pasta and vegetables, hot dogs, salads, tropical fruit platters, cheese platters and more. Whether you're a finicky eater or a fabulous foodie, you're sure to find something to delight your taste buds.