Cigar & Rum Tastings
Downtown Nassau
Graycliff Hotel
Learn to sort, clean, store, and roll a cigar during one of Graycliff's Cigar Rolling Lessons. The demonstration begins with the history of tobacco, including where the best leaves are found and what goes into Graycliff's award-winning cigars. Once you've become a connoisseur, you'll sample a variety of the Caribbean's finest rums like Bacardi, Mount Gay, Barbacourt, and The Bahamas' own John Watling's Amber Rum.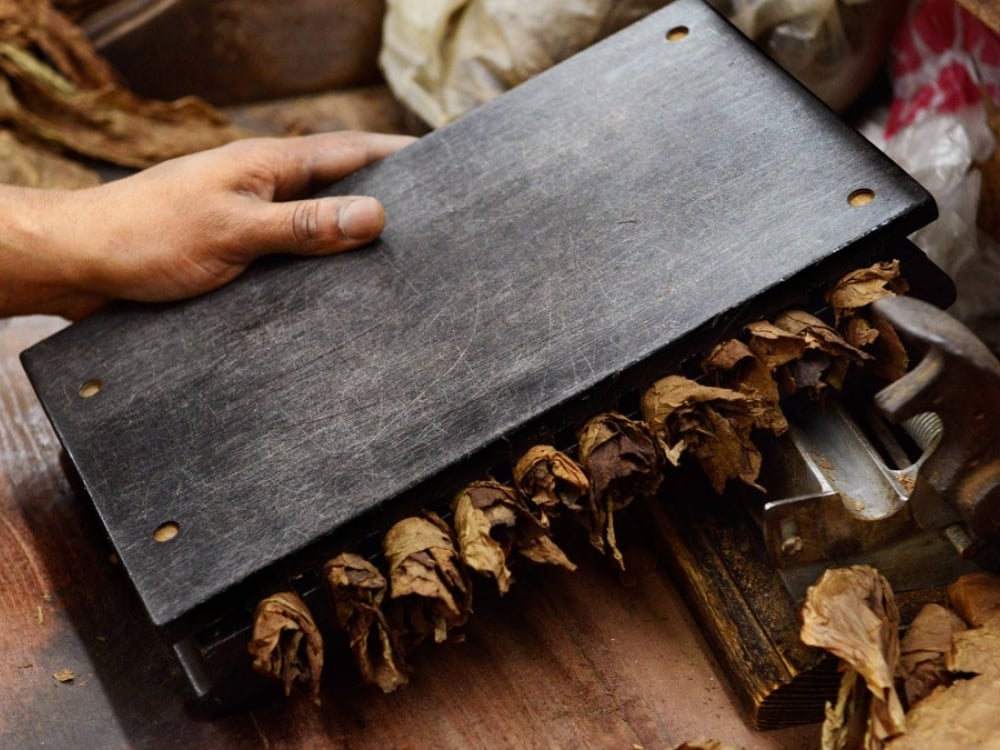 The History
The Graycliff Cigar Company began production in January 1997 in Nassau, The Bahamas. What began as a single roller in the restaurant entranceway has expanded to an award-winning boutique cigar company with 16 master rollers, each an expert in their various formats. Graycliff Cigar Company's original blend – The Graycliff – was blended by the late Master Torcedore Avelino Lara. Once Fidel Castro's personal roller, Lara was famous for his creations at the El Laguito Factory outside of Havana, where he created blends for Cohiba, Davidoff, and others. Since Lara's retirement in 2000, Enrico Garzaroli and Paolo Garzaroli have collaborated on creating all of the new blends manufactured at the award-winning Graycliff Cigar Company, from the Graycliff Professionale to the Cabinet Selection, G2, and Bahiba, available only in The Bahamas. Each blend is created to please the palate of different cigar smokers, from the buttery Emerald to the smooth and silky Chateau Grand Cru and powerful Espresso. Graycliff Cigars' numerous awards include France's Club Cigare's 2001 Cigar of the Year Award, the Robb Report's Best of the Best in 2003 for the Crystal, the Espresso in 2004, and Chateau Grand Cru in 2006, and many accolades from Top25Cigars.com including Best Boutique Cigar Company.
Tour Information
Demonstrations are offered Mondays and Fridays at 11:30 a.m. Cost is $150 per person, 18 years and older.