Nassau Paradise Island's brilliant blue waters are perfect for exploring, and whether you choose to stay above the surface or dive below, it's sure to be an unforgettable experience! Hop on a fishing charter to reel in tonight's dinner. Grab your snorkel and mask to peek at colorful tropical fish and haunting shipwrecks, or go a little deeper during a scuba-diving excursion. Or simply soak up the island views from the deck of a sailboat or a fun day cruise. 
Atlantis Paradise Island
Paradise Island
A amazing hands-on encounter with hundreds of Cownose stingrays and colorful, tropical fish, the...
With roomy decks perfect for soaking up the warm Bahamian sun, state-of-the-art sound systems, and...
Sail the beautiful waters of Nassau followed by a snorkel tour alongside some of the most vibrant...
Atlantis Paradise Island
Paradise Island
Guests of Atlantis are invited to experience magnificent excursions to nearby islands on private...
Your private island getaway filled with unforgettable experiences and activities. Set foot on our...
Enjoy the experience of a lifetime with Flying Cloud, where you'll sail through the pristine...
Enjoy a one-of-a-kind experience cruising through Paradise Island Harbor, watching the sunset, and...
Come and experience what's beyond the horizon with Reel Dreams Bahamas, as they take you on a...
Visit the original swimming pigs of The Bahamas and so much more! Group tours and private charters...
Whether you're looking for big game like blue marlin, tuna, sailfish or wahoo—or prefer trolling for...
Uninhabited by humans, Big Major Cay (also known as Pig Island) in The Bahamas is home to a variety...
Located on the southwest side of New Providence Island, Stuart Cove's Dive Bahamas is Nassau's...
Atlantis Paradise Island
Paradise Island
Dive in and explore a brand-new world at Atlantis! With water activities and marine adventures for...
Atlantis Paradise Island
Paradise Island
Featuring a thrilling 30-minute snorkeling adventure amid the sunken ruins and artifacts of the lost...
Want to enjoy world-class sport fishing in the blue Bahamian seas? With Hunter Charters, you're just...
From half-day and full-day fishing charters to beach picnicking and more, Born Free Fishing Charters...
Located in Nassau at Harbour View Marina, 10 minutes from Paradise Island, Chubasco Fishing Charters...
Experience the fantastic feeling of sailing with Barefoot Sailing Cruises. Choose from their sail...
Have you ever dreamed about escaping to a secluded island for a day? Located just 25 minutes by boat...
More to Explore
Beyond our sparkling seas, you'll find a whole world of adventurous activities and restful relaxation. Plan your perfect day in Paradise.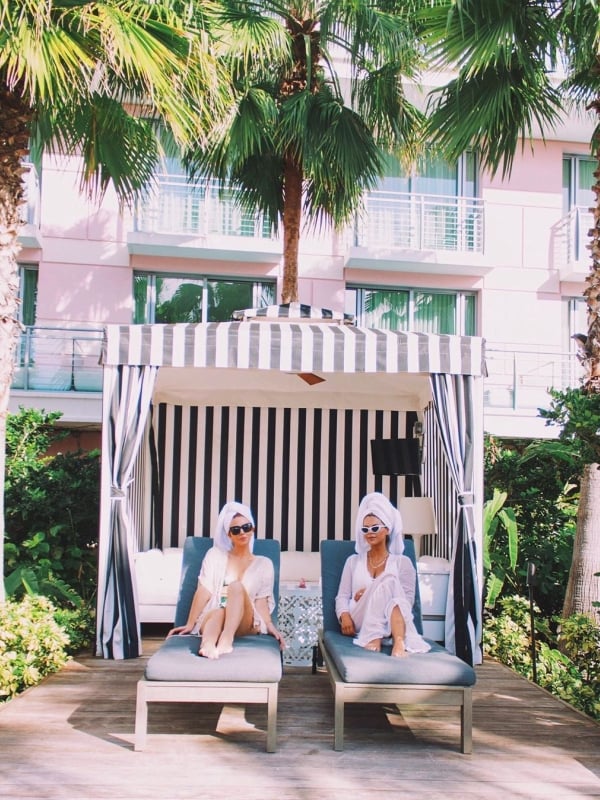 Spas & Wellness