10 Reasons Why It's Better in The Bahamas
There are plenty of reasons why your next vacation should be to Nassau Paradise Island. Here are just 10 of them! Relaxing on the most beautiful beaches in the world, indulging in world-class dining and nightlife, unwinding in award-winning spas, embarking on a thrilling underwater adventure…there's truly something for everyone in Nassau Paradise Island. And, best of all, this exotic destination is surprisingly easy to get to – just a quick nonstop flight from many major airports! See for yourself why It's Better in The Bahamas, and start planning your Nassau Paradise Island getaway.
10. It's Close, Convenient, and Easy to Travel To
Imagine having an exotic paradise right in your backyard. Nassau Paradise Island is the next best thing: its location just 180 miles from south Florida means it's surprisingly easy to get to The Bahamas! With convenient nonstop flights from many major U.S. airports, you can be on the beach in no time. US currency is accepted everywhere, so there's no exchange rate to figure out, and English is spoken everywhere – a vacation in Nassau Paradise Island can be completely stress-free.
9. Rest and Relaxation Await
If rest and relaxation is what you crave during a vacation, The Bahamas is the perfect escape for you! With world-class spas offering a variety of services, your worries and cares will be melted away in no time. Splurge on a full day of head-to-toe treatments in one of Nassau Paradise Island's spas, or pamper your partner with a couples' massage.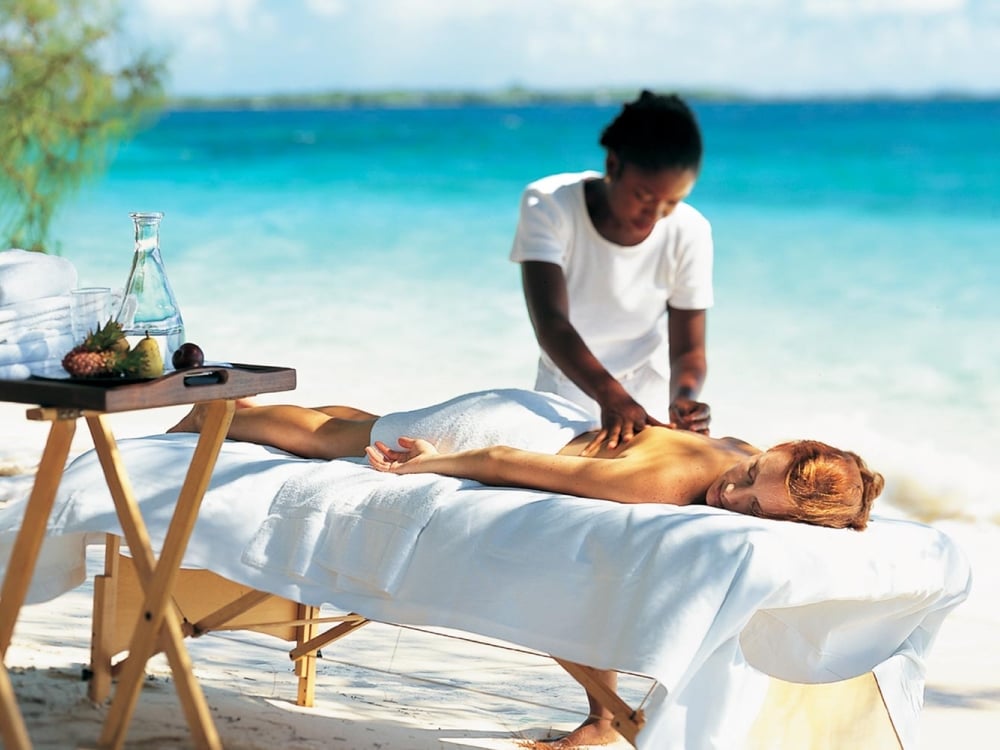 8. There's Something for Everyone
Families, couples, groups of friends – no matter who your traveling companions are, there's something for everybody in Nassau Paradise Island. Shopping, dining tours, golf, fishing, historic forts, a zoo – find activities to suit every age, interest, and budget in The Bahamas, all located conveniently close to Nassau Paradise Island's hotels and resorts.
7. It's Just as Beautiful Under the Surface
You know our waters are some of the most beautiful in the world – but underneath the surface, there's another unbelievable world just waiting to be discovered! During a snorkeling or scuba diving adventure in Nassau Paradise Island, you can see more than a dozen dive and wreck sites, or explore one of the largest coral reefs on the planet.
6. It's a Perfect Family Vacation
Kids of all ages love The Bahamas, and with good reason – there's so much to see and do! Head out on a high-speed Powerboat excursion and get up close and personal with the wildlife in nearby cays. Saddle up and explore an unspoiled Nassau beach on horseback with a visit to Happy Trails Stables. Make your own sweet treats at Graycliff Chocolatier, live the pirate's life at the Pirates of Nassau Museum, take a dip with the famous swimming pigs– the list goes on!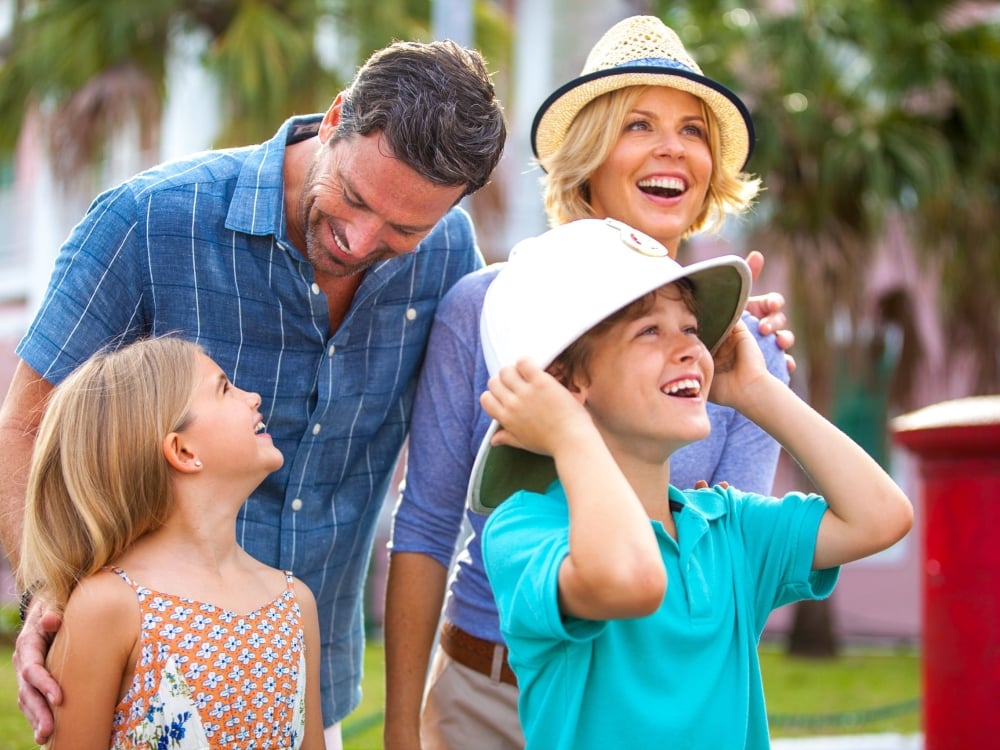 5. Delicious Dining and Exciting Nightlife Await
There's always something delicious cooking in Nassau Paradise Island. Bahamian cuisine is a tasty blend of British, Spanish, and West Indian influences, with a touch of the American South. Choose from five-star gourmet cuisine, casual quick bites, or anything in between! When the sun goes down, enjoy the action at either (or both!) of the Caribbean's two largest casinos, have a laugh at Joker's Wild Comedy Club at Atlantis, or unwind in one of the other hot spots.
4. Love Is In the Air
Nassau Paradise Island is a picture-perfect destination wedding location. Maybe you've always dreamed of an intimate ceremony on the beach, or celebrating in Paradise with hundreds of friends and family – whatever you choose, stunning venues abound in The Bahamas. And, of course, it's a sought-after honeymoon destination too! There's no better way to start the next phase of your life together.
3. Stay in a World-Class Resort
Whatever your budget and vacation style may be, there's a resort or hotel perfectly suited to your needs in Nassau Paradise Island. Luxurious upscale resorts, one-of-a-kind boutique hotels, and convenient all-inclusive locations: one thing they have in common is that you'll find gracious Bahamian hospitality wherever you stay.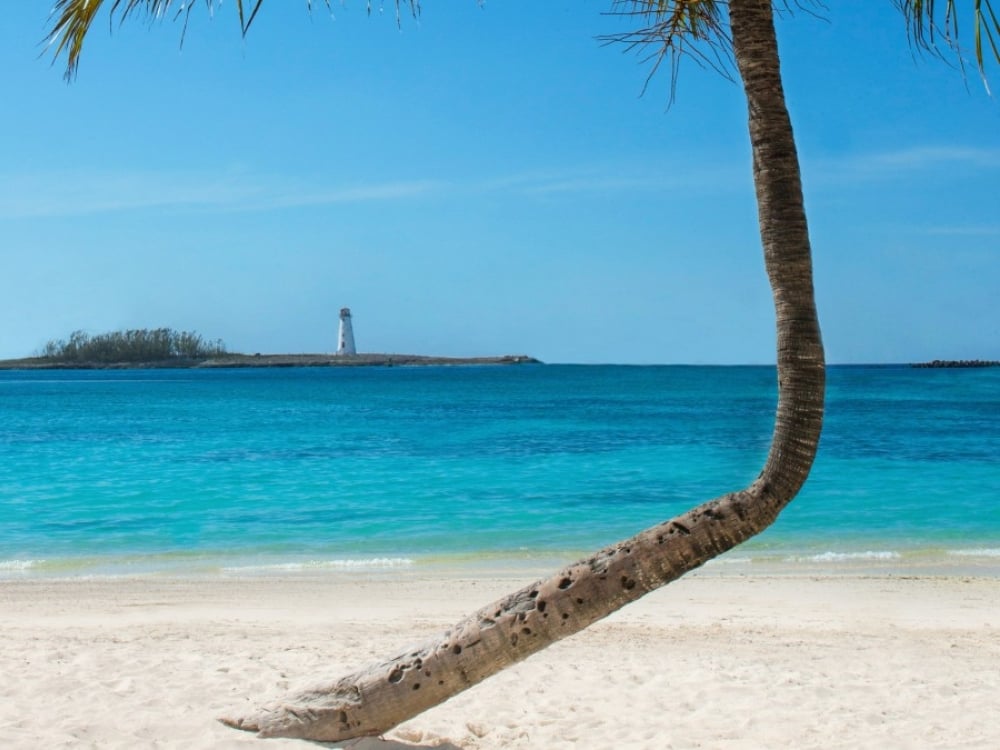 2. Enjoy Sun, Sand, and Sea
You won't just find one of the world's most beautiful beaches in Nassau Paradise Island – you'll find 17 of them! Pristine, powdery-soft white sand, sparkling turquoise waters, and an average of 300 sunny days each year means every day is a beach day in The Bahamas. Book a boating or fishing charter, take a sunset cruise, zoom down a waterslide, or simply spend a day on the sand.
1. Vacation Memories Will Last a Lifetime
If you've been thinking about booking a vacation, there's no better time than right now, and there's no better place than Nassau Paradise Island! We think our Top 10 reasons just about cover it. From our world-class accommodations, dining, and nightlife, to our endless assortment of things to see and do, sunny skies, and gorgeous beaches – join us and see why It's Better in The Bahamas.