4 Ways to Explore the Deep at Stuart Cove's Dive Bahamas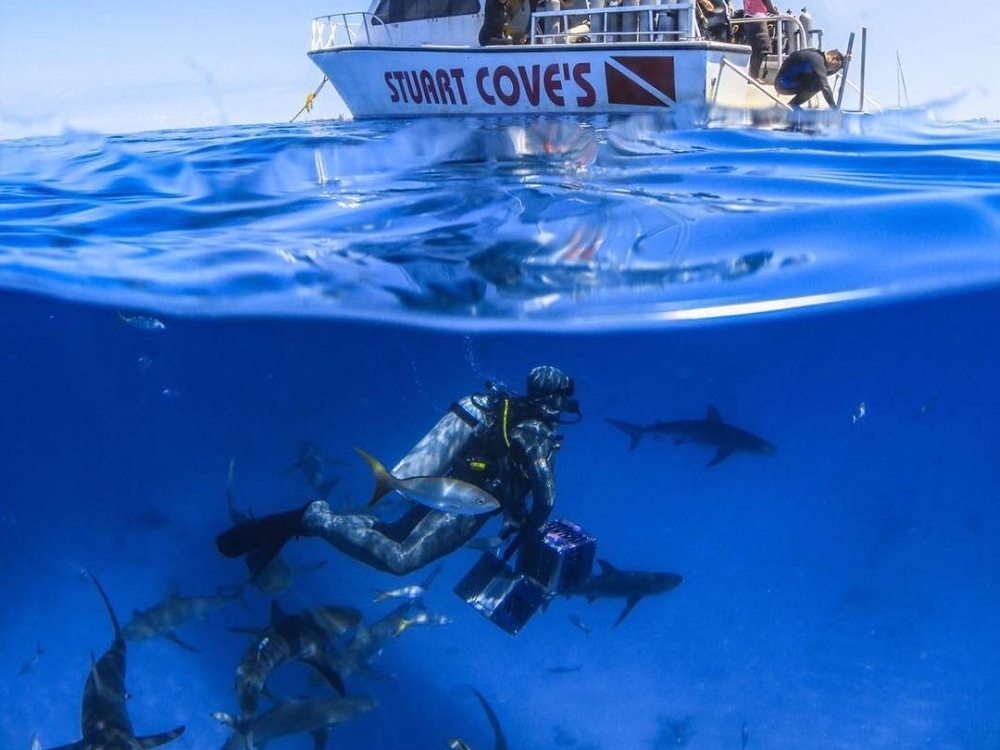 Stuart Cove's Dive Bahamas is the leading full-service diving provider in Nassau. This impressive facility has been in operation since 1978 and has a fleet of seven dive vessels just waiting to usher you off on an aquatic adventure! But scuba diving isn't the only thrilling water adventure offered at Stuart Cove's. Read on for five ways to explore the deep with Stuart Cove's Dive Bahamas.
1: Snorkel
Snorkeling is one of the easiest ways to explore the water and discover all of the magnificence that lies beneath our turquoise waves. Stuart Cove's provides fins, masks, and snorkels and they'll take you to the best snorkeling sites in and around Nassau. They'll even come and pick you up at your hotel! Spend a half-day exploring shallow reefs and shipwrecks from Stuart Cove's custom-built snorkeling boat. This is a perfect activity for beginners.
Check out our snorkeling tips.
2: Scuba
A love of scuba diving is what started it all at Stuart Cove's and we think you'll agree that the facilities and expertise at this Nassau diving location are second to none. Beginners can choose the Discover Scuba Diving Course and be out on the water within their first day! Scuba diving enthusiasts can continue their certification with a variety of PADI courses, and check out some of the best coral walls, shipwrecks, and reefs in The Bahamas with the help of the pros at Stuart Cove's.
Learn more about diving with our Scuba 101 blog.
3: Snuba
Yes, you read that right! It's not snorkeling, it's not scuba, it's snuba! The whole family can dive into the ocean deep—no experience required. Snuba combines the ease of snorkeling with the deep-water capabilities of scuba diving. You can swim on the surface or dive to 20 feet, depending on your swimming ability and comfort level, all while attached to an air supply on the surface of the water.
Learn more about the Snuba experience at Stuart Cove's.
4: Swim with Sharks
This underwater experience is unlike anything else. Stuart Cove's Shark Adventure is a two-dive program that allows you to get closer to magnificent Caribbean Reef Sharks than you ever thought possible! First, you'll head to the "Shark Wall" where you'll get to meet and swim among sharks. Then you get to watch as a trained shark feeder doles out a snack so you can see the strength and grace of these dinosaurs of the deep. Stuart Cove's is passionate about shark preservation and it shows! You're sure to leave with a deeper appreciation for this misunderstood creature.
No matter your experience and skill level, there's an underwater adventure awaiting you at Stuart Cove's Bahamas. It's one of the many water activities in Nassau Paradise Island and is just another reason why it's better in The Bahamas. So what are you waiting for? Start planning your Bahamas vacation today.