Activities to Try in The Bahamas
What does your ideal vacation look like? For some people, it's all about R&R: days spent soaking up the sun followed by leisurely evenings of dinners, drinks, and moonlit beach walks. Others prefer a high-energy getaway that's jam-packed with action, entertainment, and adrenaline. Here in Nassau Paradise Island, you can enjoy either – or a bit of both! Unwind on a picture-perfect stretch of soft white sand, or fill your itinerary with adventures and new experiences to create the escape of your dreams. 
For those days when you do want to go beyond the beach and have some fun in the Bahamian sun, we've rounded up some new experiences, must-see attractions, and hidden gems for you to try during your vacation in Nassau Paradise Island. 
If you enjoy sampling cocktails, you'll love visiting a rum distillery.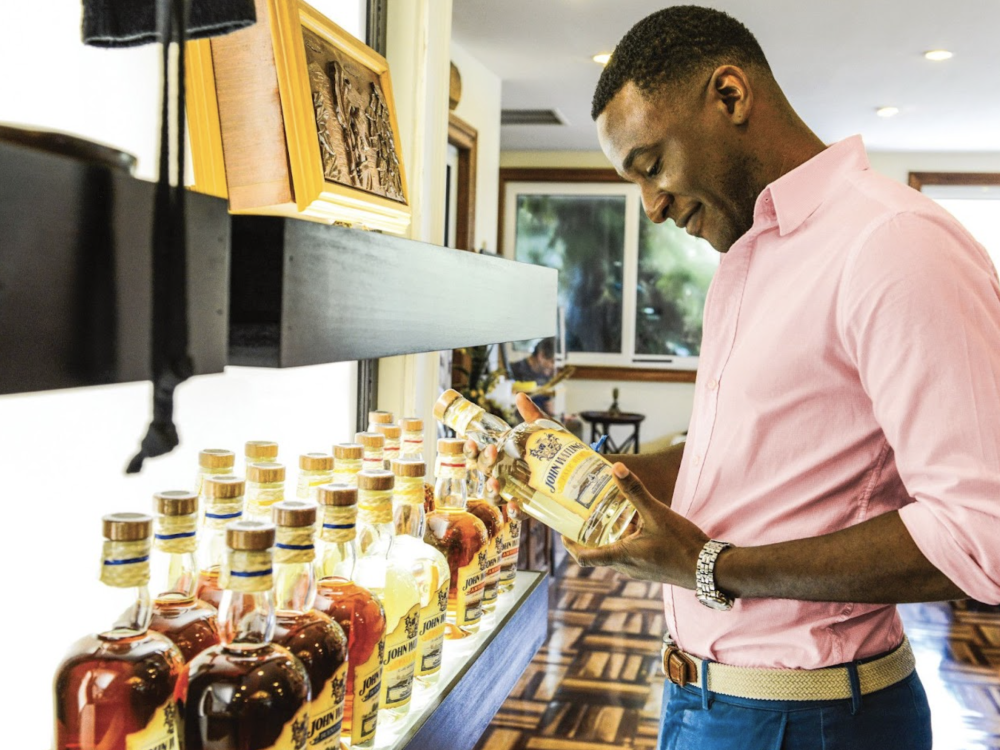 The Caribbean is well known for its carefully crafted rums, and Bahamian rum is no exception! There's something about a rum cocktail that just says "vacation", and by making a tour of one of our local distilleries part of your vacation, you'll learn all about the history of this popular spirit.
The beautifully-restored Buena Vista Estate is the home of John Watling's Distillery, where visitors can enjoy a complimentary tour and learn about 175-plus years of rum-making history. Raise a glass to Paradise as you sample the distillery's premium product. 
Luna Rum Distillery distills and creates flavored rums such as coconut, banana, and pineapple – the perfect way to add a summery twist to your classic cocktail of choice! Tour their distillery and enjoy tastings of some of Luna's delicious flavors. 
If you like exploring the great outdoors, you'll love our green spaces. 
The Bahamas might be best known for those sparkling blue waters, but we've got a lot of lush green here, too! If downtime in nature is part of your vacation plan, you're in luck. 
With 11 acres of beautifully landscaped foliage – some transplanted from faraway, exotic locales – the Retreat Garden is the ideal spot to steal away for a leisurely walk and a breath of fresh air. Guided tours can be booked in advance, or simply spend an hour or two relaxing in the shade and admiring the plants and flowers. 
Clifton Heritage Park is an unforgettable mix of adventure, history, and culture. Explore hiking trails or bring your snorkeling gear and admire the underwater sculpture garden. 
If a fishing trip is all you really wanted, you'll love a fishing charter.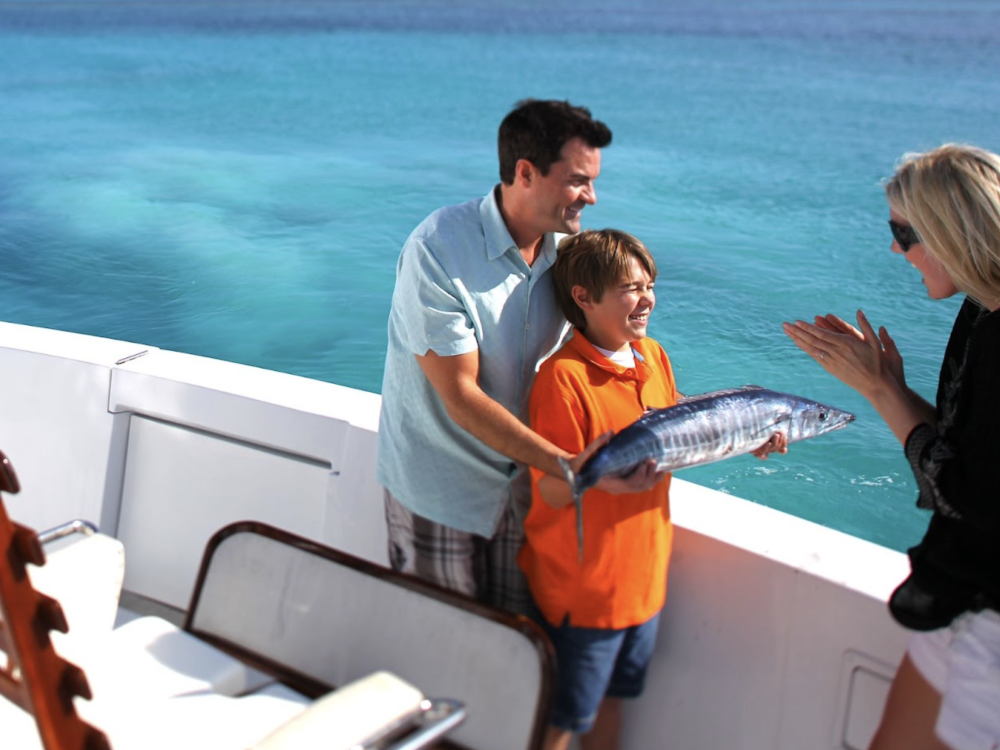 Set your alarm early – you're about to head out on a fishing trip you'll be talking about for months! An experienced captain will guide you and your group to the best fishing spots around Nassau Paradise Island where you'll cast for marlin, mahi mahi, tuna, wahoo, grouper...the list goes on. Have your catch cleaned right away, then enjoy it freshly prepared on the grill that very evening: it doesn't get any more fresh than this! 
Check out our fishing charter options and get ready for an adventure that's equal parts fun and delicious. 
If you've been meaning to try surfing, you'll love a surf simulator. 
Maybe you live far from the ocean, or there are no big waves near you. Or maybe surfing is something that's always looked cool, but you've just never been able to try. Whatever the reason, your dreams of hanging 10 are about to come true! Nassau Paradise Island's surfing simulators are perfect for beginners and experienced surfers alike. Test your skill and balance in a safe, fun, no-pressure environment. 
At Baha Bay, hop on The Surf simulator and you'll be getting up on your "board" in no time.  Fins Up! Waterpark at Margaritaville is home to the FlowRider surf simulation system. Cowabunga! 
If preparing meals is how you unwind, you'll love a cooking class.
What do you do when cooking for friends and family is your passion, but you're on vacation and enjoying restaurant meals every day? Roll up your sleeves, grab an apron, and book a spot at Graycliff's culinary academy. These fun, immersive cooking classes with Graycliff's executive chef will have you testing your kitchen skills and whipping up gourmet fare. Small class sizes make this an intimate experience, and the finished meals are guaranteed to be amazing! 
At Baha Mar, book a class with Chef Mike at The Kitchen for a fun, family-friendly introduction to Bahamian cooking and baking, including challenges to fire up your competitive spirit. Young guests at Atlantis will love Cooks@Play, an interactive cooking experience that lets kids and preteens test out their culinary skills and sample their tasty creations.
If you want to work on your swing, you'll love our golf courses.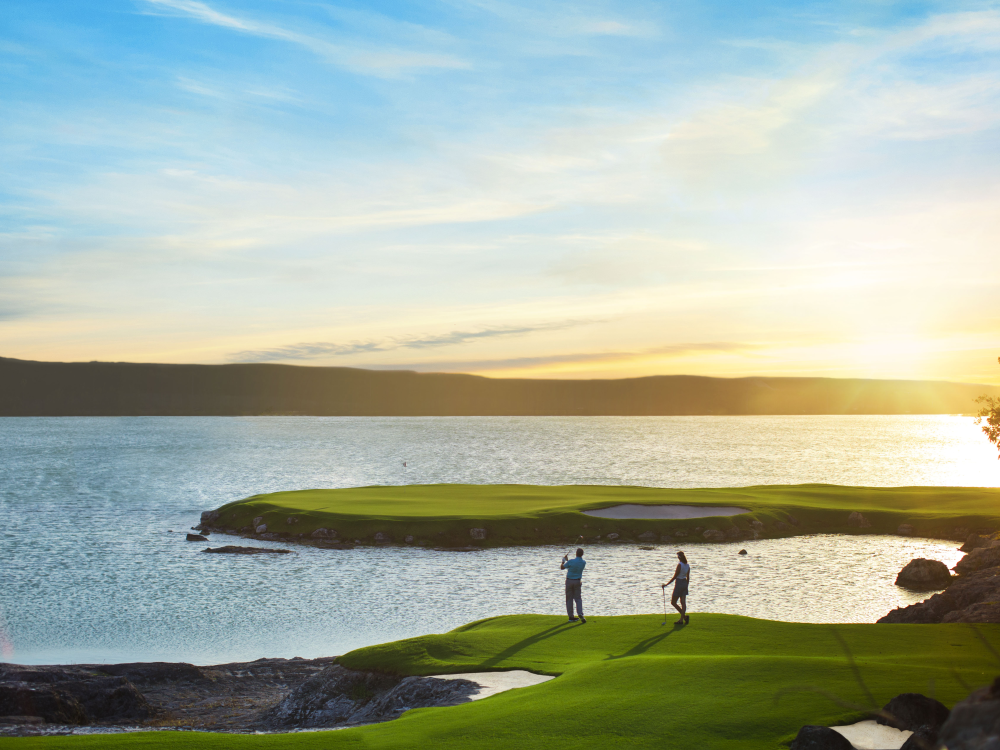 In Nassau Paradise Island, the challenge of a championship golf course meets the beauty of a picture-perfect setting: a golfer's dream! The scenery might get a little distracting at the par-72 Ocean Club Golf Course, but we think it adds nicely to the experience. At Baha Mar, the Royal Blue Golf Course, designed by Jack Nicklaus, is made up of 18 challenging but fun holes, with gorgeous views to boot. Learn more about our golf courses. 
If you're hoping to save on your next vacation, you'll love these deals! 
No matter what's on your itinerary, it's always nice to get a great deal on your vacation. Browse our current travel deals and start planning your escape to Paradise!