It's always better in The Bahamas, especially when you're staying at Atlantis Paradise Island. As one of the most iconic hotels in the Caribbean, Atlantis attracts people from around the world – even A-List celebrities. With its range of accommodations, spectacular events, and amazing array of activities, we can see why!
Atlantis is home to over 40 restaurants and bars, 141 acre water park, and one of the largest casinos in the Caribbean. Here's the inside scoop on what you need to know about Atlantis to best experience everything that the resort has to offer.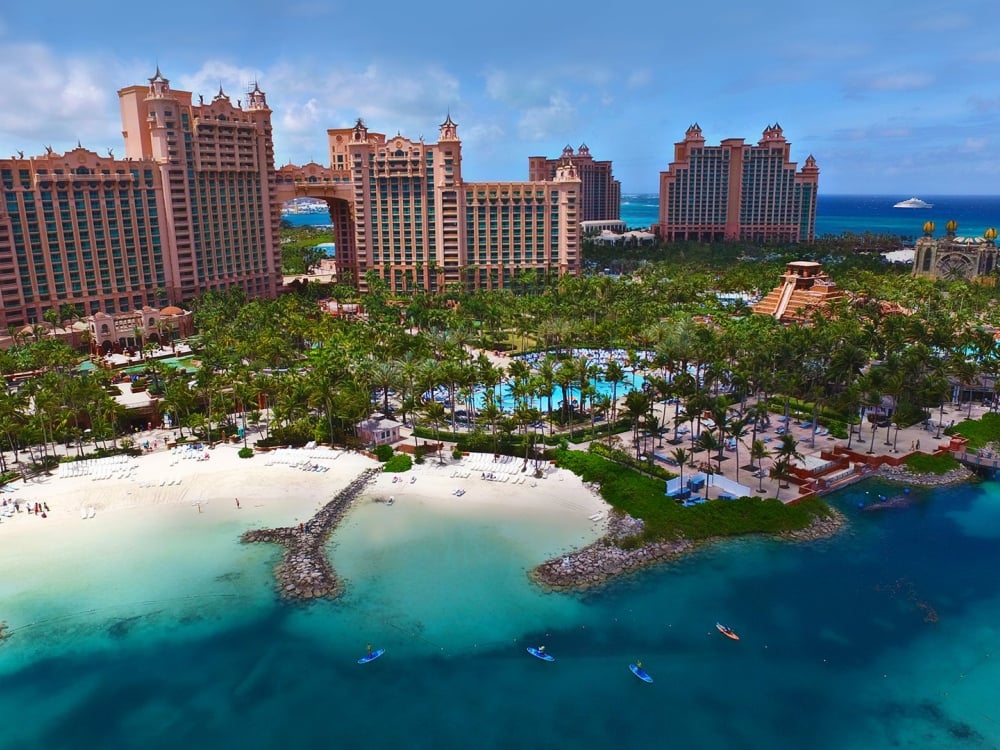 World-Class Accommodations
From the moment you arrive at Atlantis in the Bahamas, you'll be amazed by the sweeping property. The resort is split into five accommodations, each with a unique vacation experience. You can choose among premium rooms at the renowned The Royal at Atlantis, contemporary spaces at The Coral at Atlantis, ocean view suites at The Cove Atlantis, or residential-style accommodations at luxurious The Reef Atlantis and the casual Harborside Resort at Atlantis. No matter what hotel you choose, Atlantis is sure to be a vacation experience to remember.
Making A Splash
When you're surrounded by pristine turquoise waters, the only thing to do is dive in. Atlantis Paradise Island is situated on the famed beaches of The Bahamas, making it easy to enjoy our warm crystal waters. Of course, we can't talk about making a splash at Atlantis without mentioning Aquaventure - our 141-acre water park! You can slide into The Abyss and through shark lagoon, lounge on the Lazy River, ride along the rapids of The Current, or simply relax by one of the 11 swimming pools—all at this one-of-a-kind water park. For guests of The Cove Atlantis looking to lounge away from the kids, The Cove Pool offers a 9,000 sq ft. adult-only swimming section with cabanas, a café, and outdoor gaming.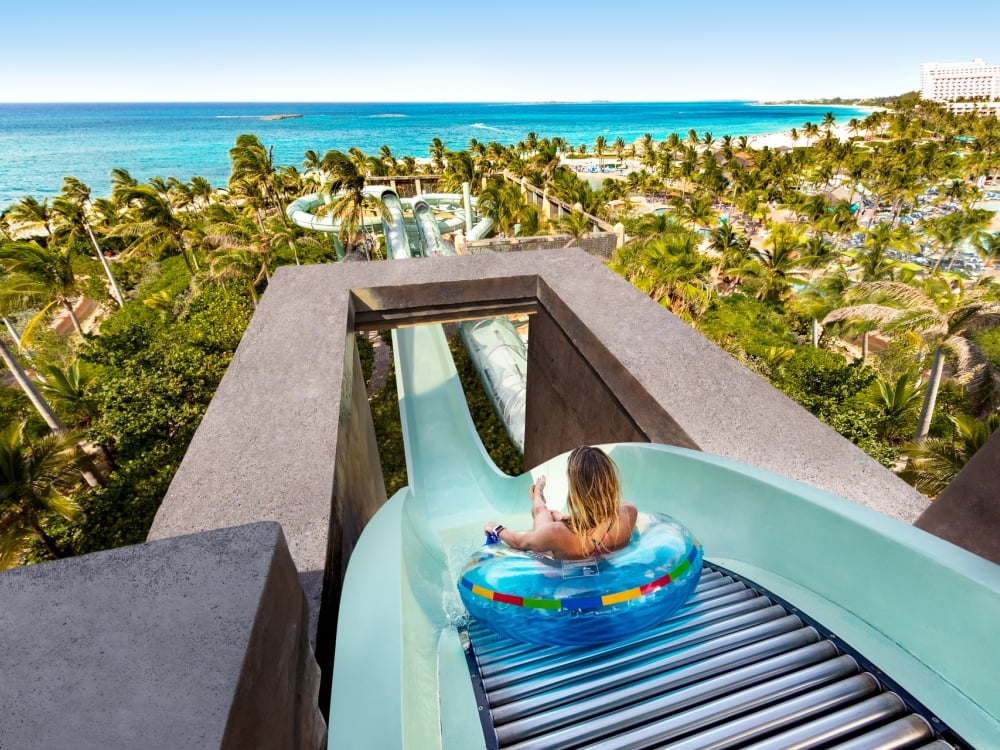 Marine Life Experiences
For a one-of-a-kind Atlantis experience, guests can get up close and personal with a range of marine life. Whether you explore the world's largest open-air marine habitat, glide through an underwater waterslide tube through the Mayan Temple Shark Habitat, or take in the beauty of the coral reef on a snorkeling excursion, you'll create unique memories to last a lifetime.
Tee-riffic Golfing  
Golfers love Atlantis thanks to the Ocean Club Golf Course. You won't want to miss taking a swing at this championship 7,100 yard course designed by Tom Weiskopf– recognized as one of the Top Ten Resort Courses in North America and the Caribbean by Golf Digest Magazine. But, with the beautiful ocean backdrop, we won't blame you if you have trouble keeping your eye on the ball.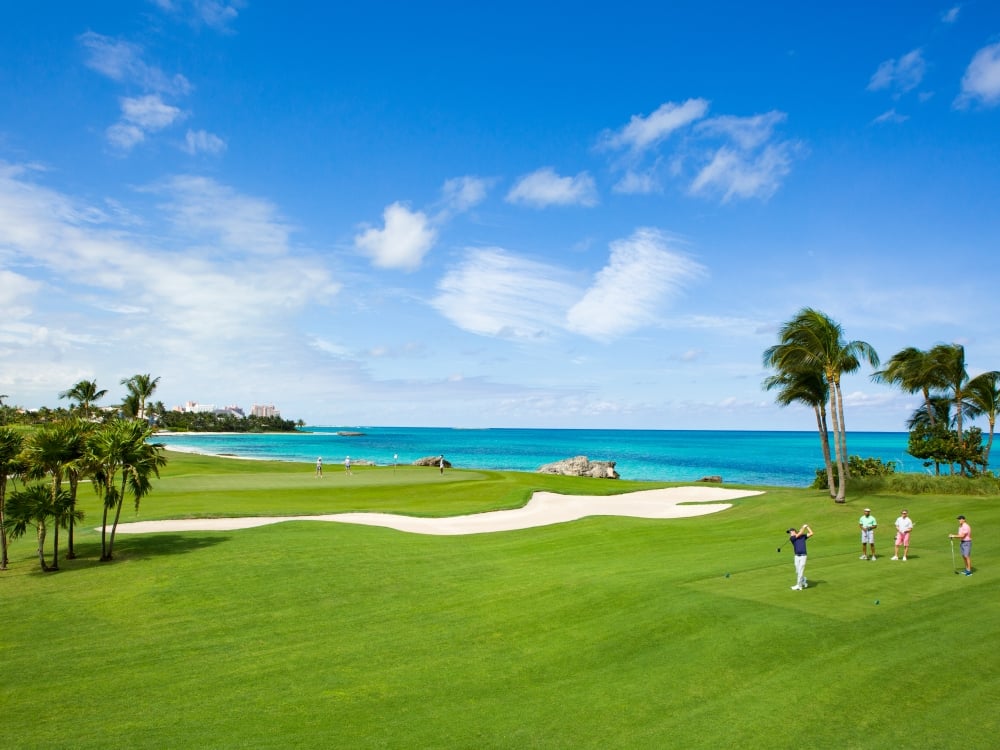 Spectacular Shopping
If you love to shop until you drop, Atlantis is just the place for you. Home to dozens of shops, it is the perfect place for a shopping excursion. From local handmade gifts to the finest fashion and luxury goods, it's all just steps away from Atlantis.
Wonderful Health & Wellness
With the health and wellness locations at Atlantis, it's not hard to feel your best in The Bahamas. Start off with a workout at Atlantis' top of the line Fitness Center. The facility offers strength training equipment and cardio machines, a yoga studio, a cycling studio, a lap pool, tennis and basketball courts, personal training, and bootcamps! What more could you ask for?! Then, treat yourself to one of the signature treatments, rejuvenating therapies, or pampering services at the Mandara Spa.
Delicious Dining Experiences
Atlantis is heaven on earth for food lovers. From celebrity chef restaurants to quick-and-easy favorites, Atlantis' restaurant selection is sure to satisfy any appetite. One can't-miss restaurant at Atlantis is the famed Nobu, where you might just catch a glimpse of a visiting celebrity.
Family Friendly Activities
With adventures and supervised activities perfect for kids of all ages, Atlantis is truly a paradise for families. Your kids will have the time of their lives at Atlantis. During your stay, The Atlantis Kids Adventure Club will take their vacation to the next level with culinary lessons, interactive electronic art, theater, outdoor play – and more. They'll be able to explore marine life with the Sea Squirts or Jr Ultimate Trainer for a Day programs, and let loose at the tween and teen club, CRUSH. Atlantis truly has something for everyone. 
Incredible Nightlife
When the sun goes down, Atlantis turns up the fun! With a variety of bars and lounges, there's always somewhere to experience the incredible nightlife of Paradise. Mingle at the famous Aura Night Club, have a laugh at Joker's Wild Comedy Club, catch the latest Hollywood release at the Atlantis Theater, or try your luck at the Atlantis Casino. No matter what you choose, Atlantis is the place to be after dark!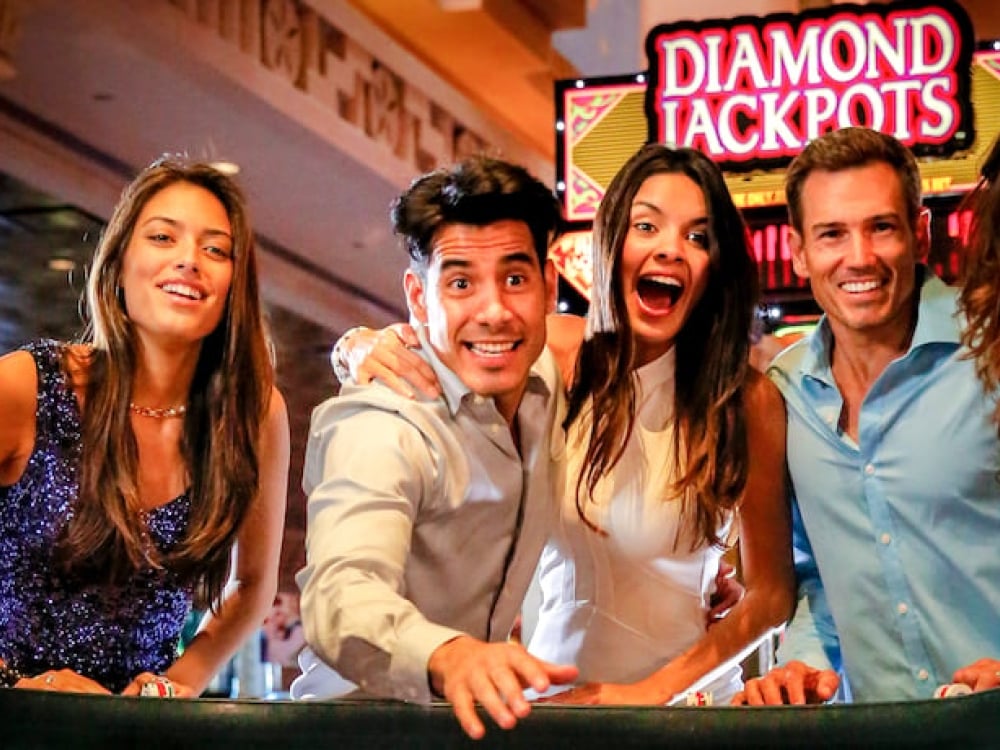 Big Name Events
Atlantis is home to some of the most spectacular events in The Bahamas. From the Battle 4 Atlantis college basketball tournament to world-class musical performances, you are sure to be entertained at Atlantis.
Does Atlantis sound like the perfect resort for your vacation to Paradise? Now that you've learned everything you need to know about this iconic resort, all that's left to do is start planning. With a variety of vacation deals at Atlantis, and non-stop flights from several US cities, it's as easy as a Bahamian breeze.