Sometimes, when you're planning a vacation, you could use a little help. We understand, and we're here for you! We've rounded up some of your most common questions about traveling to Nassau Paradise Island and answered them below. And of course, if you're asking yourself, "should I start planning my next vacation?" — the answer is yes!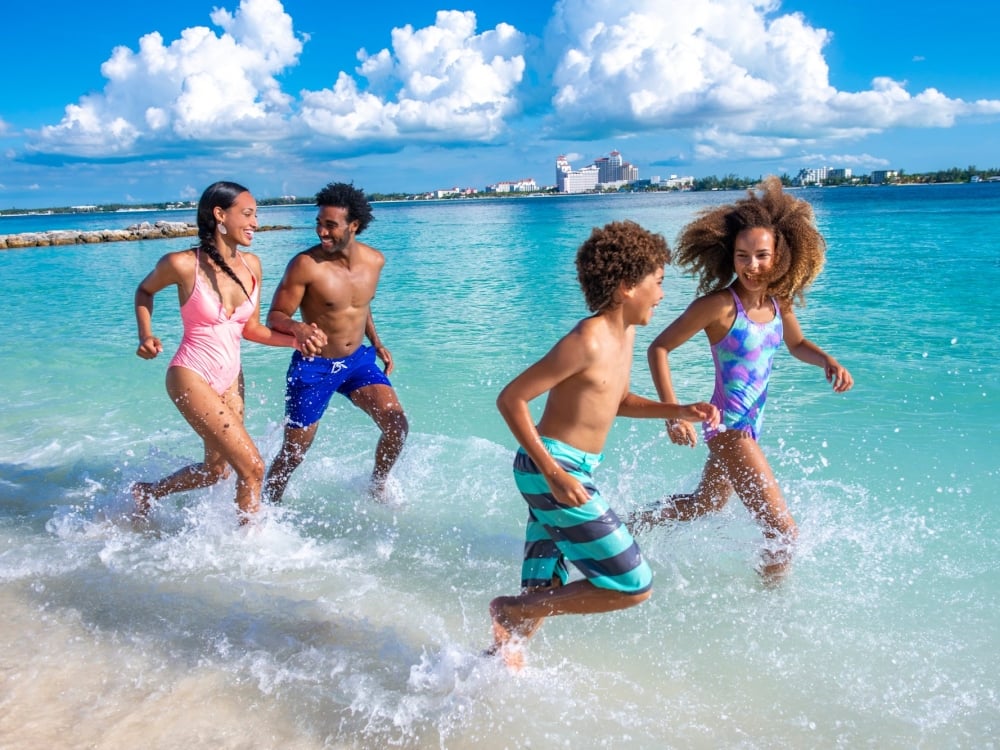 What is the flight like to Nassau?
Nassau Paradise Island is less than a one-hour flight from South Florida and less than a three-hour flight from the New York City area. Non-stop service has returned from most Eastern and Midwest US cities, and additional flights are being added regularly. Our close proximity to major airports, like Miami, Ft. Lauderdale, Atlanta, and Charlotte, makes one-stop connecting service easy from most areas of the US. And getting here is even easier with our vacation package deals from our airline partners.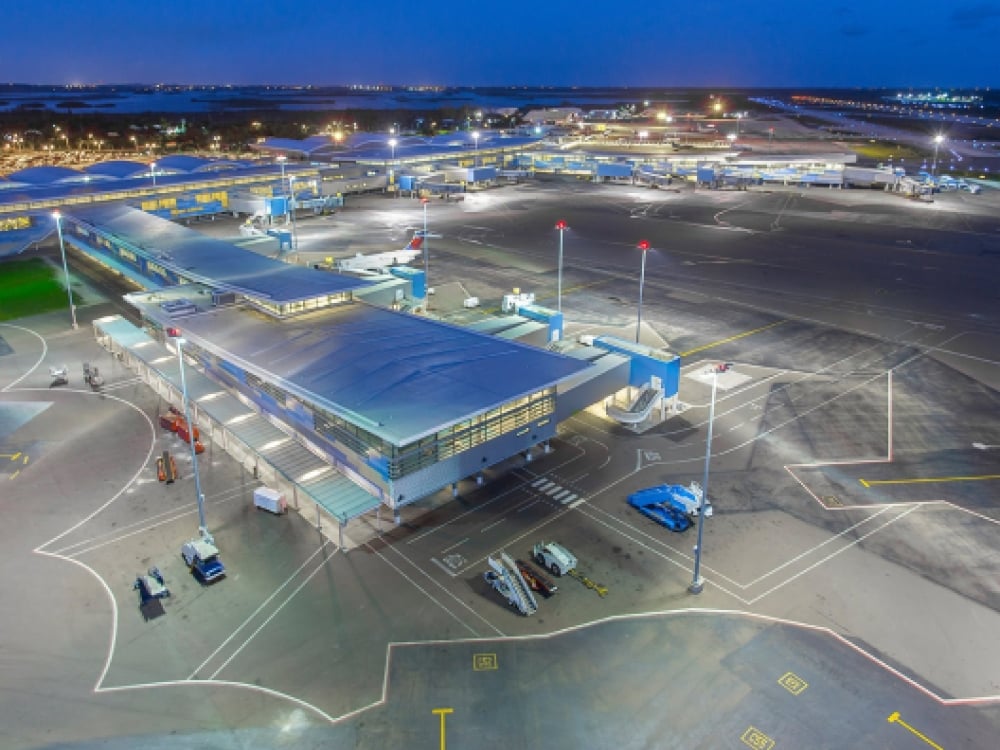 How can I get around the island?
Getting around the island is easy! Taxis are your best bet to get to and from the airport, or check with your hotel or resort to see if they offer transportation. If you're looking to tour around attractions, our buses — known as "jitneys" to locals — run in downtown Nassau and Cable Beach.
Or, for a more scenic way to get from point A to point B, try a ferry boat! These water taxis run between Nassau and Paradise Island, giving you a beautiful view of Nassau Harbour.
Take a look at our Paradise Island travel tips to learn more.
We're looking to celebrate a special occasion, what are some restaurants that would be good for this?
Nassau Paradise Island has plenty of dining options, including casual dining like the Vacation Cafe at Margaritaville Beach Resort Nassau or authentic Bahamian spots like the Arawak Cay Fish Fry. That said, there are also great fine dining restaurants that are perfect for celebrating special occasions.
Looking for an elevated dining experience? Look no further than the new Marcus at Baha Mar Fish + Chophouse. Combining the flavors of Ethiopia and Sweden with a Bahamian twist, Chef Marcus Samuelsson's creative dishes are not to be missed. After you've finished your delicious meal, watch the sun go down from Marcus Up Top while enjoying a delightful nightcap cocktail.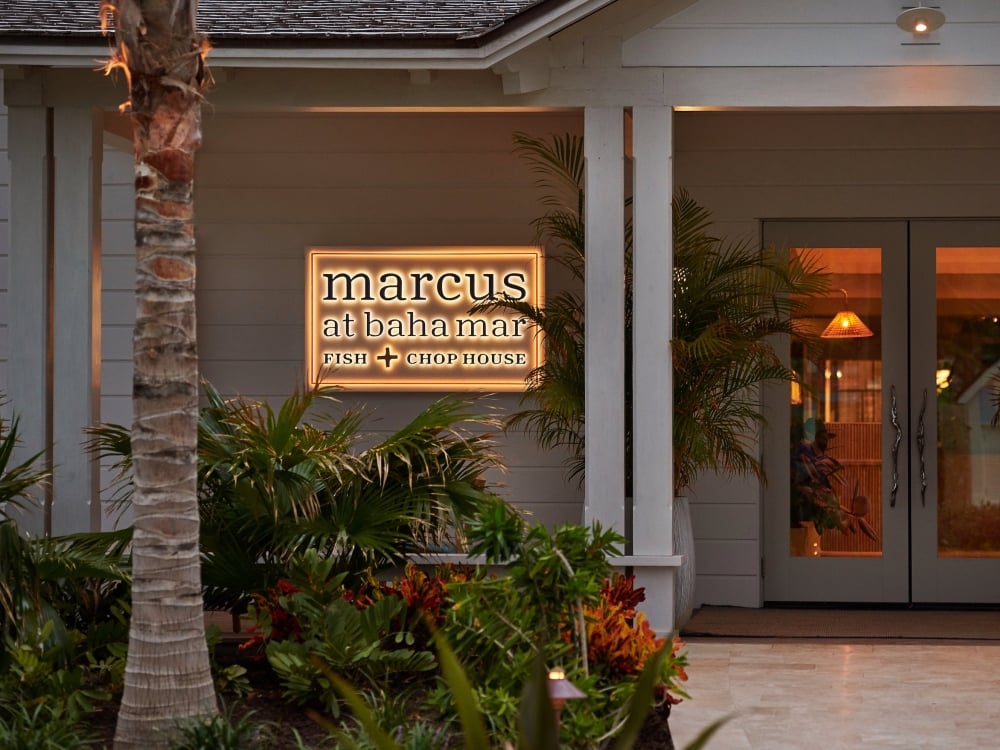 Set your sights on a culinary adventure at Chop Stix at Atlantis Bahamas, where they have a little something for everyone. You can enjoy traditional Chinese favorites, more innovative dishes, a delicious tiki bar, and more.
Boasting dramatic views of the beautiful Bahamian waters, DUNE at The Ocean Club combines a blend of French-Asian cuisine with a little Bahamian flair. Michelin-starred chef Jean-Georges Vongerichten definitely does not disappoint!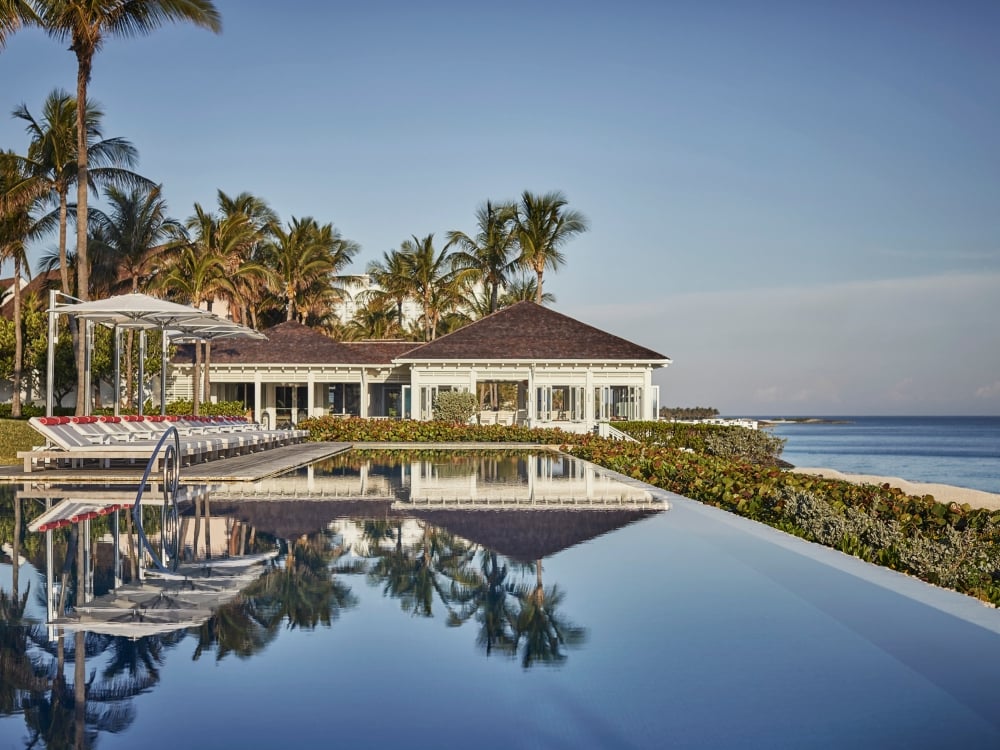 I'm bringing the entire family. What are some family-friendly resorts?
While most Nassau Paradise Island hotels and resorts are great for kids, some offer kids programs, activities and are in the heart of the fun. Whether you want to get in on the fun with the kids or venture off to a couples spa day while the kids play, our guide to kids programming is bound to help you make the most of your vacation in Paradise.
I love the beach, but also love the thrill of a waterpark, what do you recommend?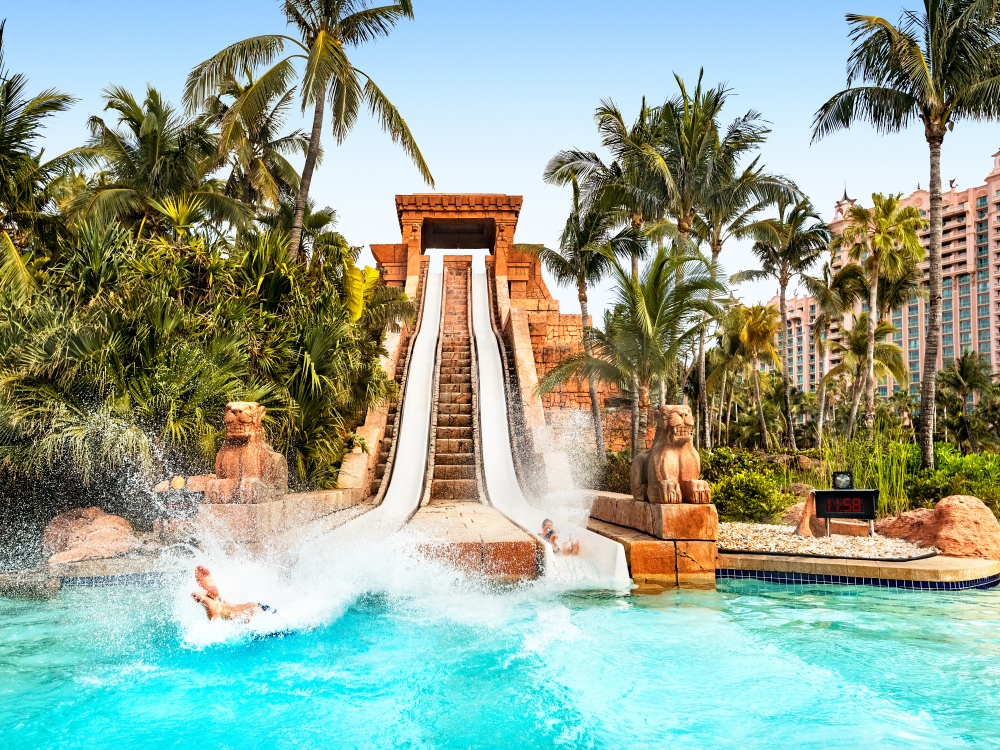 Nassau's beautiful white sand beaches and turquoise waters are a must-see, but we've got some thrilling (and totally relaxing) ways you can make a splash outside of the beaches! From kid-friendly pools to exhilarating water slides to a lazy river — we've got it all. Want to find out which one is the best for your vacation? Check out our water park guide and make a splash on your next vacation.
Stay up-to-date with all things Paradise
Ready to start planning your vacation in Nassau Paradise Island? Make sure to connect with us to keep informed about all of the latest travel deals, news, events, and more. And follow us on Instagram, Facebook, and Twitter for more vacation inspiration.