Bucket List: Relaxation Getaway in Nassau Paradise Island
If you need a relaxing getaway, look no further than Nassau Paradise Island. Its stunning white sand beaches, cerulean blue waters, and Bahamian hospitality are the epitome of a calming, paradisiacal escape. If it's a laid-back, luxurious vacation you're after, the Bahamas has all you need and more. From start to finish, here is everything required for a perfectly relaxing Bahamian getaway.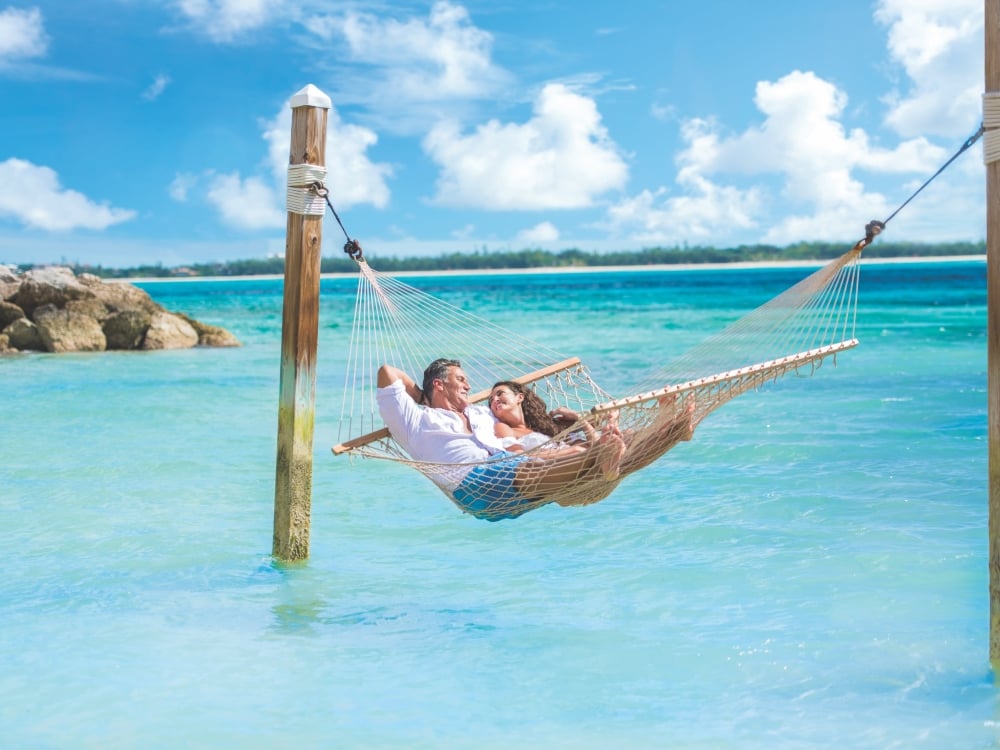 Travel Day Wellness
A relaxing getaway starts with a stress-free travel plan. Think preflight stretching and packing a reusable water bottle so you can stay hydrated en route. You might even consider some eye or face masks to look and feel fresh when you land in paradise. These travel stretches are great to do while you're waiting to board, and we love these TSA-approved skincare items.
When you arrive in The Bahamas, head to a cabana at the Adults-Only Pool at The Cove for some peace and quiet to kick off your stress-free escape. Indulge in a spa treatment, or kick back with a cocktail from the pool bar if that's more your style. 
Wellness & Spa Treatments
Every bucket-list relaxation getaway needs a trip to the spa, and in Nassau Paradise Island, there is no shortage of world-class wellness centres to choose from.
ESPA at Baha Mar spans 30,000 square feet and offers breathtaking ocean views and a relaxing, luxurious atmosphere. Enjoy one of their signature wellness treatments, like the Inner Calm Massage, and experience a calming combination of breathwork and aromatherapy massage that will leave you feeling refreshed.
Get lost in relaxation with a St. Somewhere Spa treatment at Margaritaville Beach Resort, Nassau, Bahamas. Treat your muscles to a Wastin' Away Hot Stone Massage, or try the Lost Shaker of Salt Body Glow treatment for silky smooth skin. After your treatment, kick back in the lounge overlooking the Atlantic, or enjoy the state-of-the-art steam rooms.
Experience the pampering side of Paradise at Sense, A Rosewood Spa. Nourish your body with the signature Ode to Rest treatment that will leave your skin feeling more hydrated than ever. For a truly Bahamian spa experience, treat yourself to one of Sense's Lost Remedies that utilize indigenous plants, roots, weeds, and leaves.
If you want to keep active on vacation, head to the world-class Mandara Spa at Atlantis. Join a Fit Republic group class for a Beach Trail Walk/Run, or book a session with a trainer for a more in-depth and personalized fitness experience. Take your vacation health kick one step further by joining a Wellness Seminar or booking a body composition analysis.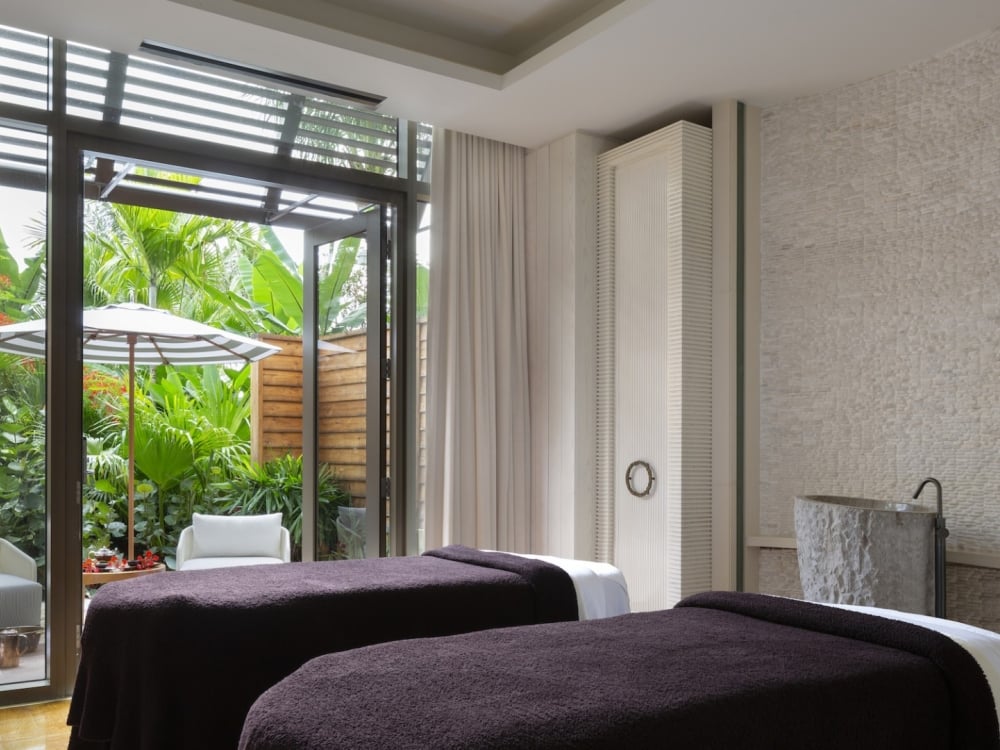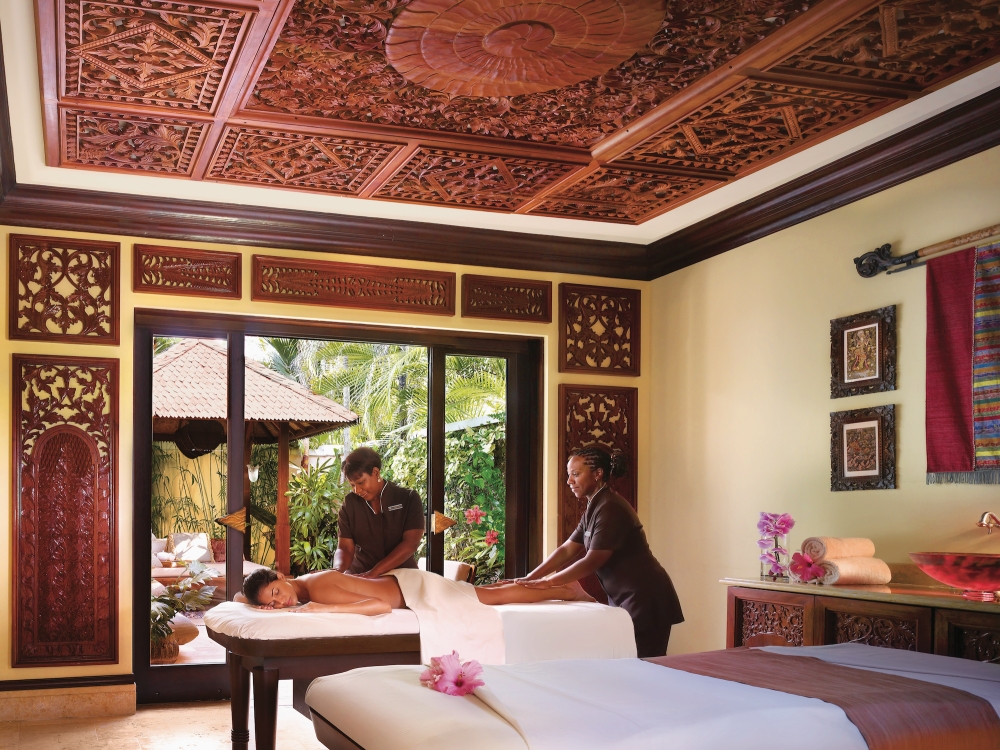 Practice Yoga in Paradise  
Free your body and mind from everyday stresses by taking a yoga class on the beach deck at The Ocean Club, A Four Seasons Resort, Bahamas Spa. Group classes are complimentary for guests of the resort, and the spa offers both beginner and advanced practices. For a class that caters to your desired skill level, book a private yoga session with one of the resort's instructors. 
If you're after a yogic experience you'll never forget, head to Baha Mar for a yoga class among the island's iconic, bright pink Bahamian flamingos!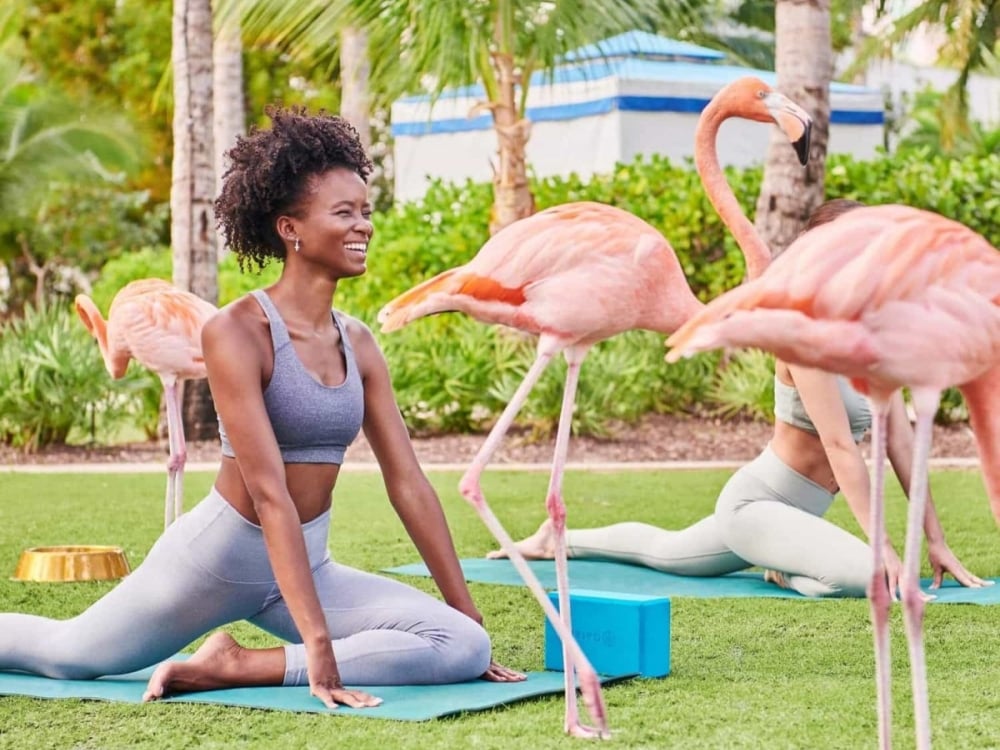 Time Spent in Nature
Spending intentional time outdoors is not just good for the soul, it's great for your body and mind, too! Time spent in nature can reduce muscle tension and stress, and what is a bucket list relaxation getaway all about if not relieving stress?
The Retreat Garden in Nassau Paradise Island is home to one of the world's best-known private palm tree collections. Visitors can wander through the paths and boardwalks, admire the lush greenery, and mix in some light bird watching along the way. After an hour or two spent wandering through the park, you'll emerge feeling revitalized.
There are few things more relaxing than spending time by the ocean. Sandy Toes Rose Island is just a 25-minute boat ride from Nassau and offers an incredible opportunity for some soft adventure and relaxation in a private island setting. Enjoy meandering through the oceanside trails or kick back in a hammock and let the sound of the waves engulf you while your worries drift away. For ultimate island relaxation, treat yourself to a beachside massage.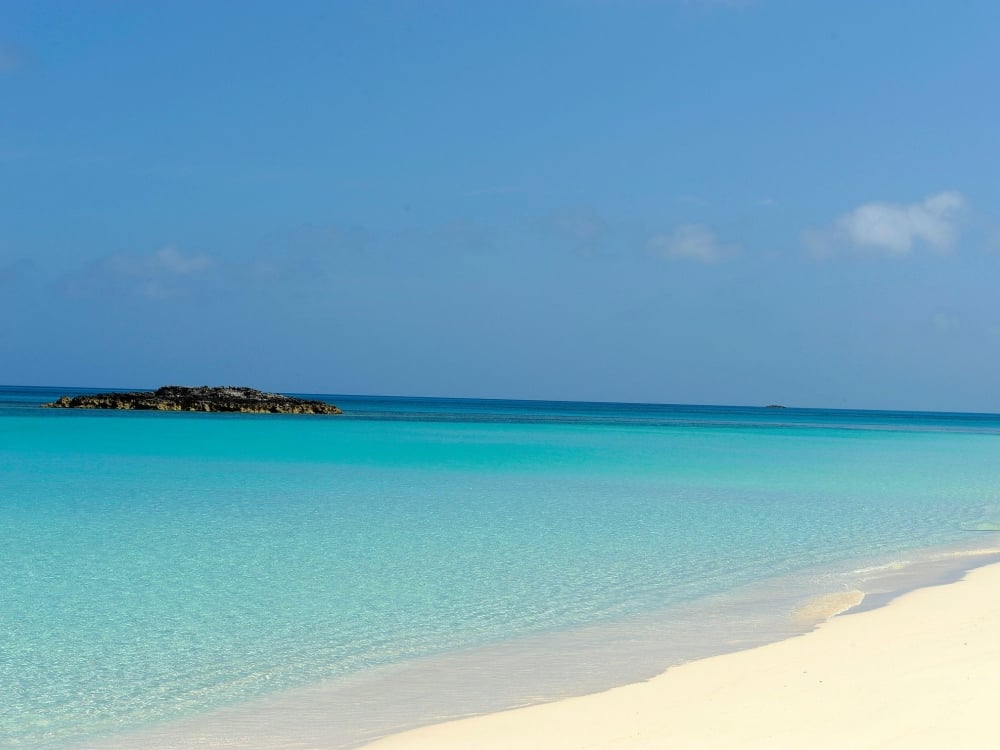 Eco-Tours
Delve into a world of natural wonders that will rejuvenate your body and soul at The Sanctuary at Baha Mar. This wildlife conservation area celebrates nature in Nassau and provides educational guided tours where guests can observe and learn about the local marine life.
Discover the therapeutic benefits of time spent on horseback with Happy Trails Horseback Riding. These gentle giants will guide you along the sandy shores of Nassau, allowing you to immerse yourself in the tranquillity and rhythm of the ride.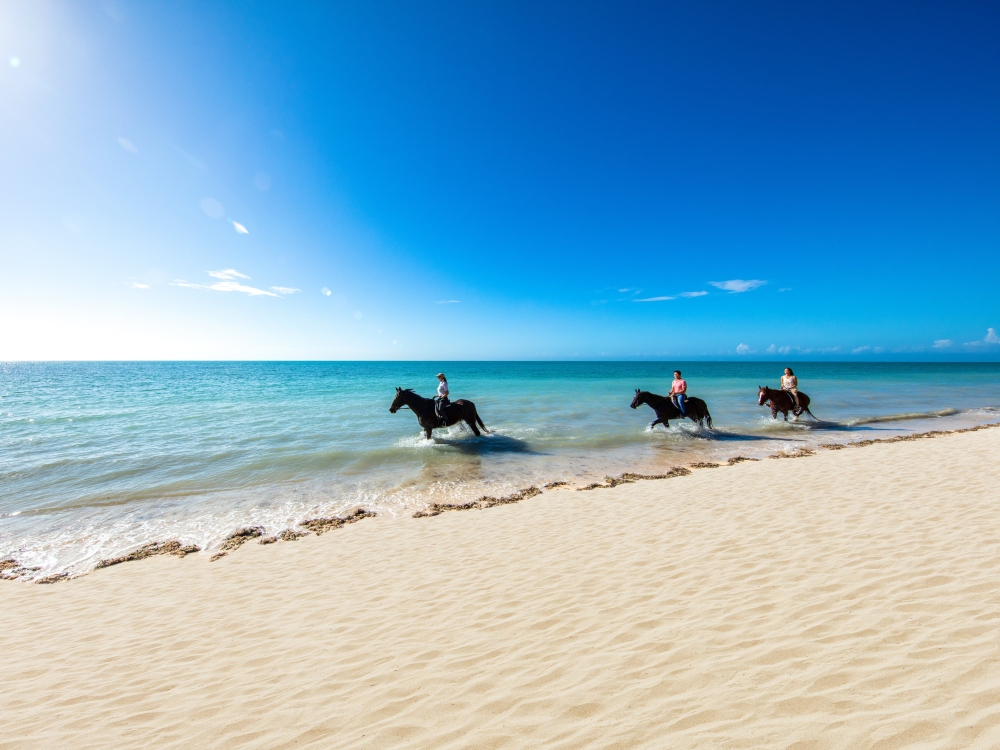 Relaxation is Just a Plane Ride Away
No matter your itinerary, a vacation in Nassau Paradise Island will leave you feeling refreshed and rejuvenated. Book your bucket list relaxation getaway and experience the bliss that the Bahamas has to offer.