Ocean Club Spa
Paradise Island
The Ocean Club, A Four Seasons Resort, Bahamas
Discover serenity at the award-winning The Ocean Club, A Four Seasons Resort, Bahamas Spa, a luxurious retreat where centuries' old Asian traditions combine with the charm of Bahamian hospitality. Pamper yourself in the tranquility in one of eight private Balinese-style treatment villas, featuring teak massage tables, cascading waterfall showers, day beds and jetted tubs in private open air gardens. Indulge in facials, massages and enriching salon treatments; then savor a Japanese Tea Ceremony, a beautiful ritual of herbal teas and fresh fruit, in your villa's private open-air garden.
Massage Therapies
Performed in the sanctuary of a spa villa, the privacy of a guest suite or in an ocean-view cabana, massages at The Ocean Club Spa are considered ceremonies of indulgence. Each one begins with a Floral Foot Wash—a symbolic cleansing to wash away the world and prepare for total relaxation—and is followed by one of our many inspired treatments including Elemis Aroma Stone Therapy.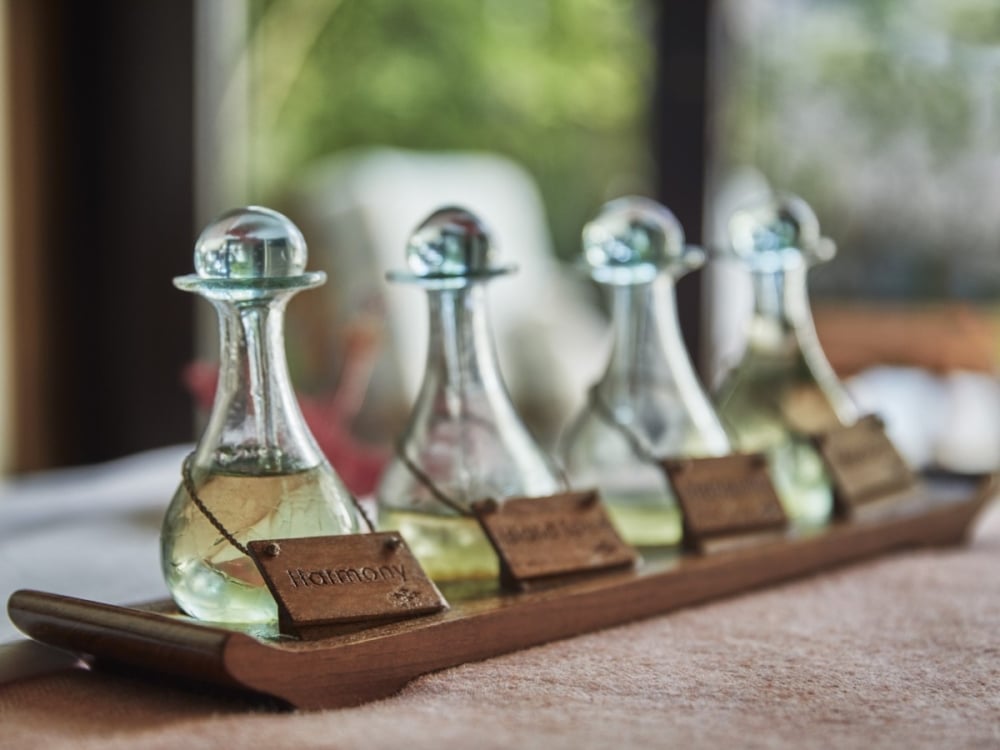 Treatments
From rituals of touch and ceremonies of the face to celebrations of the Bahamian sun, The Ocean Club Spa offers a treatment to suit every mood and lifestyle. We offer the ultimate in scientific skin therapy, detox therapies and revitalizing treatments like the Aroma Spa Seaweed Massage, the Balinese Body Polish and the Elemis Exotic Coconut Rub and Milk Ritual Wrap—so you can enjoy the ultimate rejuvenating experience that blend ancient techniques with contemporary practice.
Programmes
Create a lasting impression and enjoy the instant benefits of a facial, which merges modern techniques with ancient lessons. Our signature treatments like the Elemis Visible Brilliance Facial, Ice-Goddess Facial and Skin Smoothie Facial indulge the senses and feed the skin, while we use specialized micro-circulatory massage techniques combined with our powerful proven formulations that restore skin radiance.
Yoga
Experience the many rewards of yoga while restoring balance and harmony to the body, mind and spirit at The Ocean Club. Complimentary one-hour yoga classes are offered daily on the beach deck, or reserve a private and personalized yoga session. In addition to a range of introductory classes on basic postures and relaxation and breathing techniques, there is an extensive roster of yoga classes and also advanced courses that practice classic Sivananda postures.
Beauty Centre
From Frangipani Conditioning Hair and Scalp Rituals, Colors, Highlights and Up-Styles to Fire and Ice Manicure and Men's Sports Pedicures: The full-service Beauty Centre at The Ocean Spa offers a wide selection of hair and nail care services—as well as waxing services and make-up applications. Our services are even offered in two private suites available for individual use, or they may both be reserved for private bridal parties.