Cigar Rolling Lessons
Downtown Nassau
Graycliff Hotel
If you are a cigar aficionado, then a visit to the award-winning Graycliff Cigar Company in Nassau is a must during your stay in The Bahamas. Since 1997, the Company has produced an array of unique blends to please the varied palates of cigar smokers. Whether it's the smooth and silky Chateau Grand Cru or the powerful Espresso, your senses will appreciate the differences in Graycliff cigars, especially after you roll one for yourself!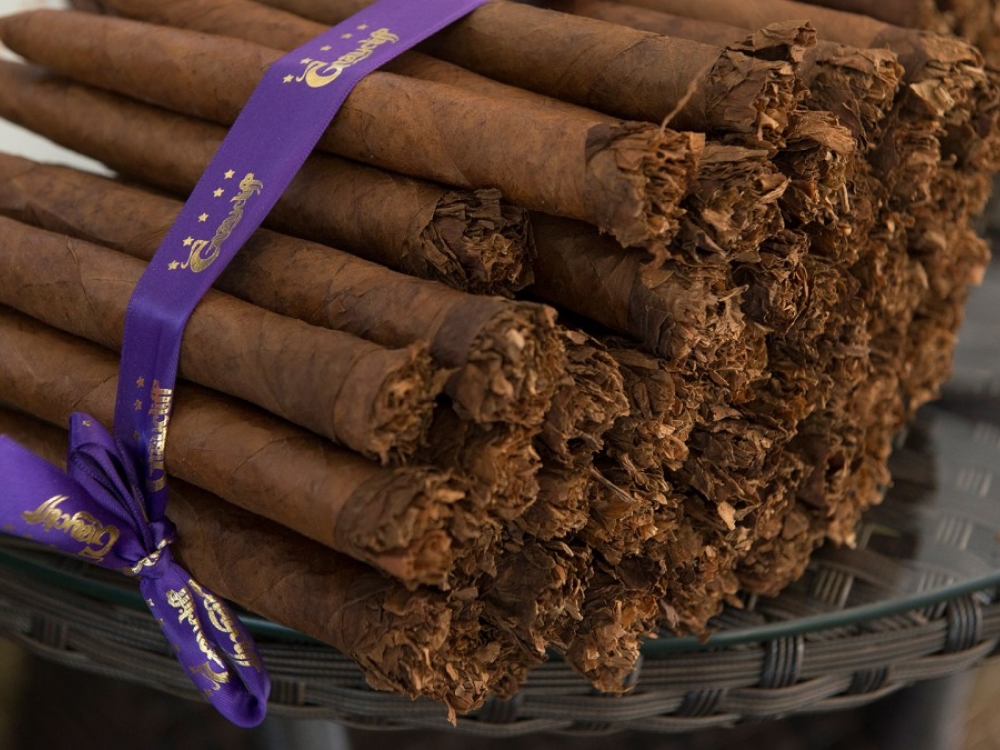 The History
The Garzaroli Family founded The Graycliff Cigar Company when Enrico Garzaroli fell in love with cigars but was unable to find the perfect cigar to complement Graycliff's excellent cuisine and fine wines. Master Torcedore Avelino Lara, who was once the personal roller of Fidel Castro, was brought in to create the signature Graycliff blend. His cigars were such a huge success that the Graycliff Cigar Company was created to sell and market them. Although Lara retired in 2000 (and passed away in 2009), his legacy lives on at Graycliff—because what once began as a single roller has now expanded to an award-winning boutique cigar company with 16 master rollers.
The Cigars
Now available in a variety of award-winning blends—including the Original, Crystal, Emerald and John Howard Graysmith—each cigar at Graycliff is unique in shape as they are hand-rolled without the use of molds. The larger sizes and shapes are reminiscent of a time when life was simpler and the only tools used to make a fine cigar were the hands of the torcedore behind the craft. Witness first-hand the torcedores at work, and then take a cigar-rolling lesson with these renowned expert craftsmen.
Or pair a cigar rolling demo with a rum tasting, where you'll pair cigars with a variety of world-renowned rums, from The Bahamas' own Bacardi and John Watling's to other Caribbean rums – Mount Gay, Barbacourt, and more.