Day Trips Around Nassau Paradise Island
Here in Nassau Paradise Island, there are endless things to do for all ages, whether you are looking to stay near your resort or looking to head out and explore. Day trips here offer the ideal opportunity to try something new. Here's a look into some of the exciting excursions available when staying here in Nassau Paradise Island for the days you want to go beyond the beach!
For Those Looking to Make a Splash
There's no better way to cool off in The Bahamas than at a water park. Luckily, we have multiple options for those who want to get wet and wild in Paradise. Head over to Aquaventure at Atlantis for over 140 acres of water fun. Make sure to check out the Mayan Tunnel Leap of Faith, where you'll experience a speedy 60-foot drop down a clear tunnel that makes its way through a shark habitat. 
Ever wondered what it feels like to ride an endless wave? Visit Baha Bay at Baha Mar and try The Surf surfing simulator to find out. This simulator is perfect for beginners just stepping foot on a board, as well as those who want to show off their surf skills while on vacation. And there's so much else to see at Baha Bay — they have everything from slides and water coasters to lazy rivers and wave pools! 
Are you looking for a unique water park experience? You won't want to miss out on the waterfalls at Fins Up at Margaritaville Beach Resort after your laid-back ride down the lazy river. This unique attraction falls from an infinity pool and is an experience like no other. There's no doubt about it, Fins Up will get a thumbs up from you!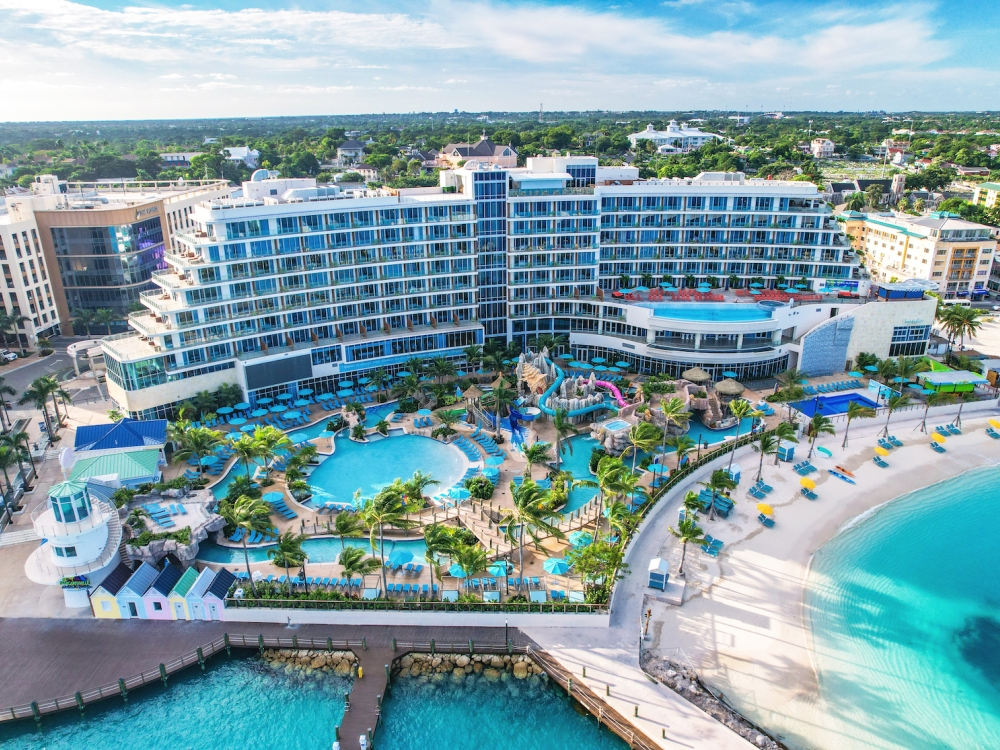 For Those Looking for a New Experience
Ahoy Matey! Calling all pirate lovers to join us for our Blackbeard's Revenge Pirate Ship Tour. Perfect for all ages, the two-hour voyage takes place on a 500-ton Spanish galleon replica pirate ship! Enjoy the breathtaking views of Nassau Harbour and Paradise Island while learning all about the age of piracy here in The Bahamas. Your kids will have the chance to experience what it's like to steer the ship as well as receive a pirate-themed gift, while you'll enjoy the two fully stocked bars on the ship. So what are you waiting for? All hands on deck and let the adventure begin!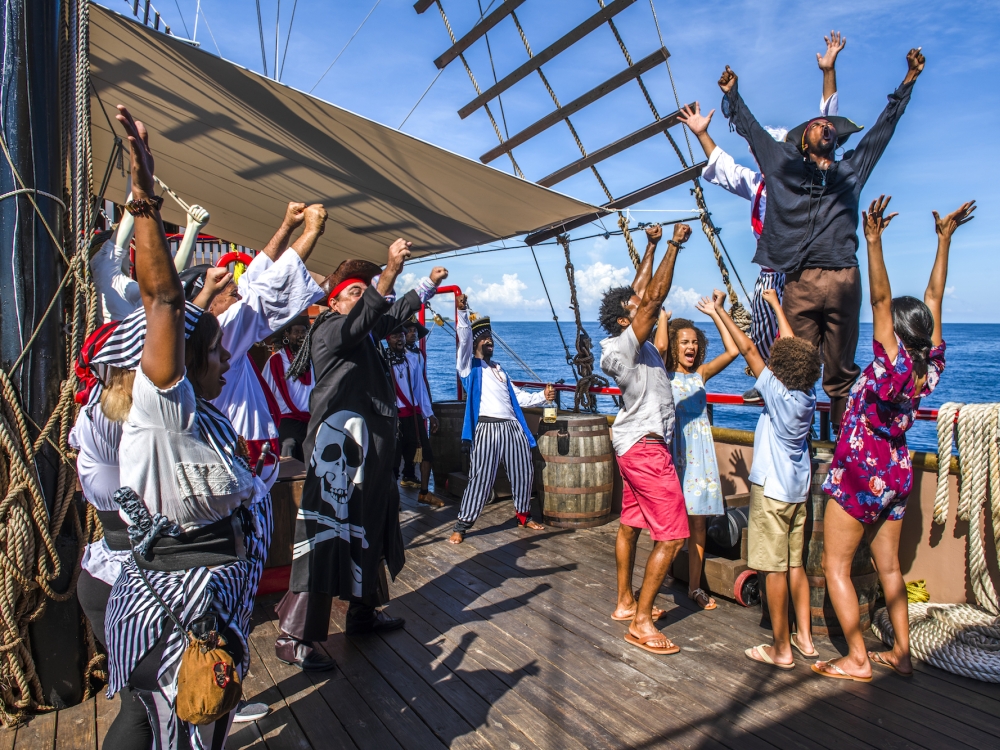 For the Rum Enthusiasts
It's rum o'clock! If beverage tastings are your thing, head over to Luna Rum Distillery for a tour and tasting! You'll spend the day behind the scenes at the distillery with a guided tour showcasing the rum-making process, all while trying some of Luna Rum's most premium products. Fun fact, this distillery began as a Rum Cake Factory that produced the finest rum cakes before making their very own rum.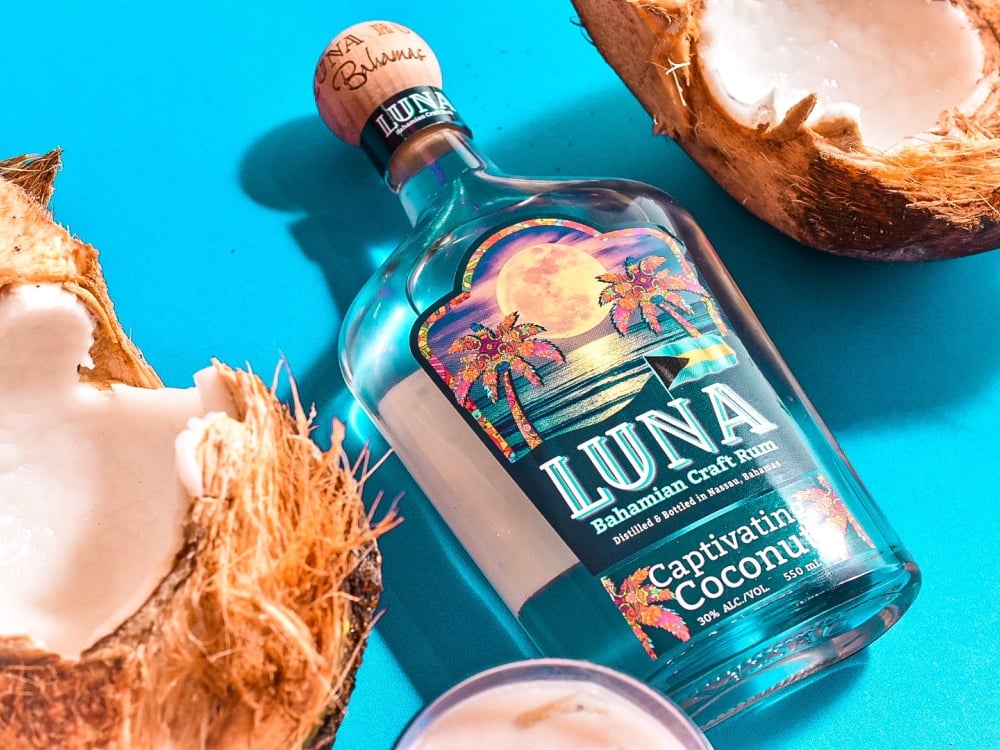 For the Wine Enthusiasts
Ever wonder what the wine-making process looks like? Join an experienced winemaker from California for a wine blending class and become a winemaker for the day! Taking place at the first winery in The Bahamas, the Bahama Barrels, this tour explores the components of wine while you enjoy tastings. Best of all, you'll even have a chance to create your own bottle of wine. A unique experience and a special souvenir? Sounds perfect to us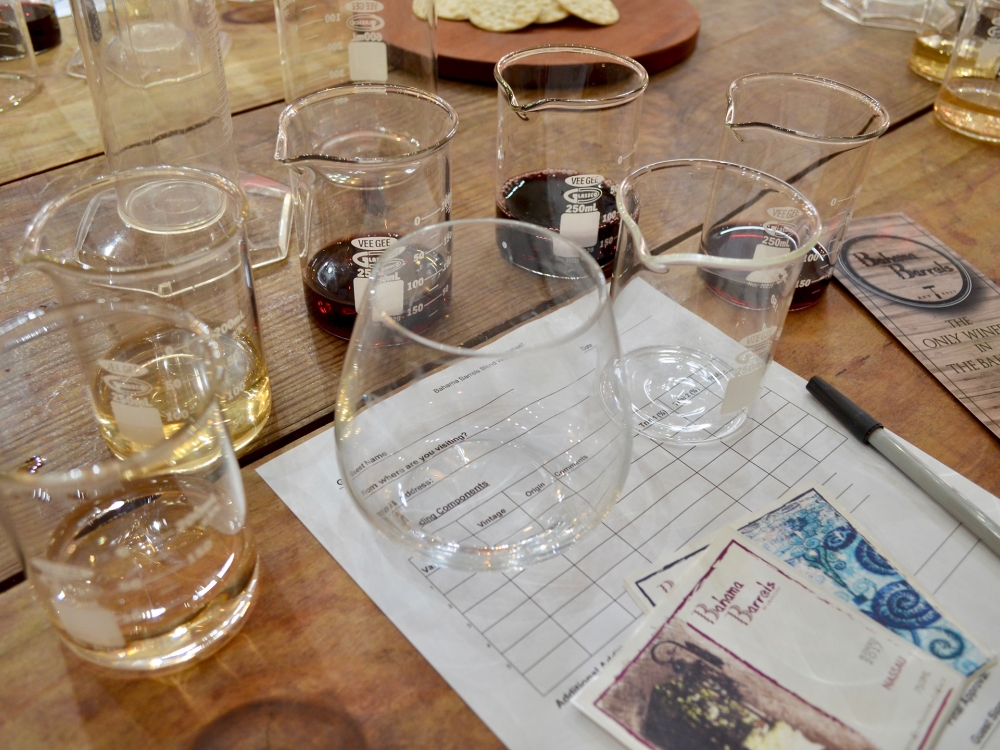 For the Foodies
The best part of visiting new places is learning about different cultures. If you enjoy cooking food as much as eating it, indulge in The Bahamian culture with Tru Bahamian Food Tours at a five-star restaurant for an authentic Bahamian cooking class at Graycliff Restaurant. Spend the day learning how to cook under the instruction of Executive Chef Elijah Bowe. With his expertise, you'll prepare and enjoy a mouthwatering three-course meal paired with the finest wines. You will also tour the award-winning wine bottle cellar with over 250,000 bottles!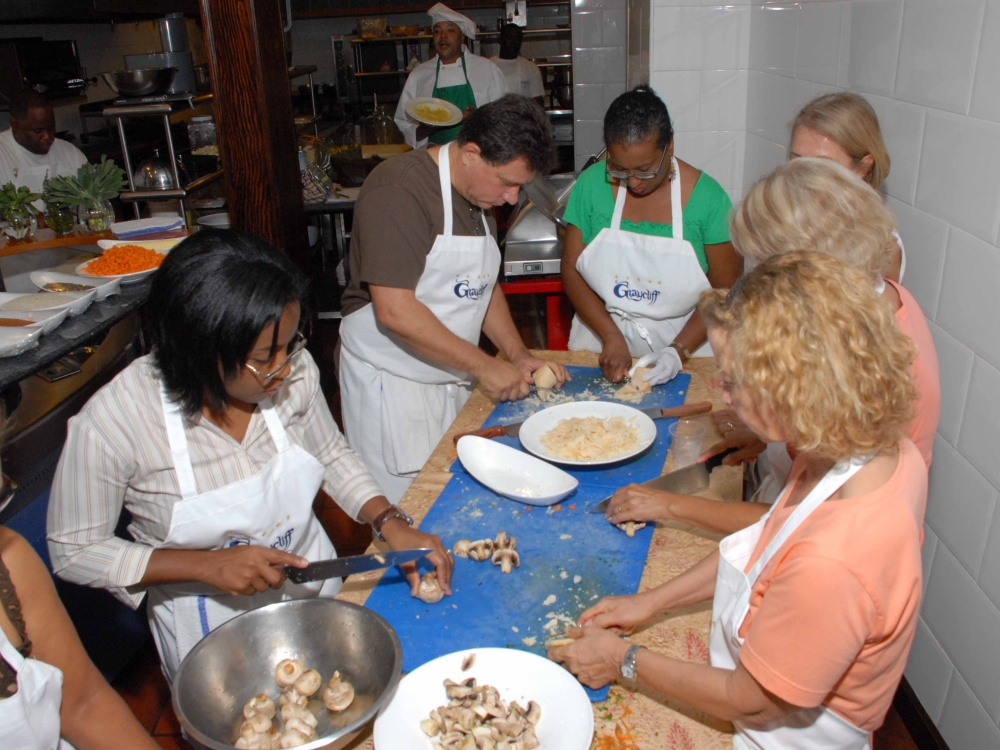 For Those Who Crave the Turquoise Waters
Looking for an unforgettable ocean experience while vacationing in Nassau Paradise Island? Try a Flying Cloud Catamaran Cruise! With options for half-day or full-day snorkeling and sailing or a sunset dinner cruise, this excursion is perfect for anything from adventure to an intimate evening. 
If you're snorkeling and sailing, you can relax in the sun with a drink in hand before testing out the waters and exploring under the sea. During this cruise, set sail into Bahamian waters and experience unique views of Nassau Paradise Island. 
If you'd prefer the sunset dinner cruise, you're in for beautiful views and a romantic evening on the water. It's also a great way to wind down and relax after a day in the sun! Best of all? These cruises include an all-inclusive bar.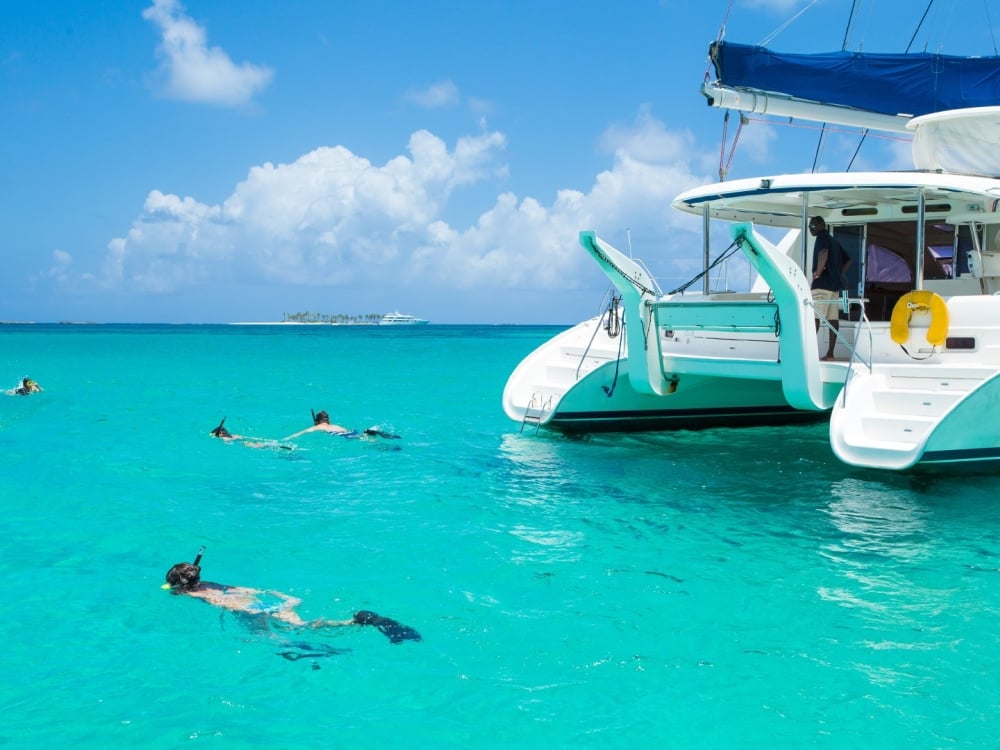 For the Golf Lover
A trip to Nassau Paradise Island offers a chance to golf in Paradise! Take your pick between Royal Blue Golf Course at Baha Mar or the Ocean Club Golf Course. But, be warned — it might be a little hard to keep an eye on the ball with the breathtaking scenery of these courses! Royal Blue runs 7,189 yards with views that alternate between tropical greenery and ocean Paradise! On the other hand, Ocean Club runs 7,100 yards and is surrounded by the Atlantic Ocean and Nassau Harbour, so you'll always have incredible sights between strokes. Oh, and if you didn't pack your clubs, no need to fret — both these courses offer rentals on site.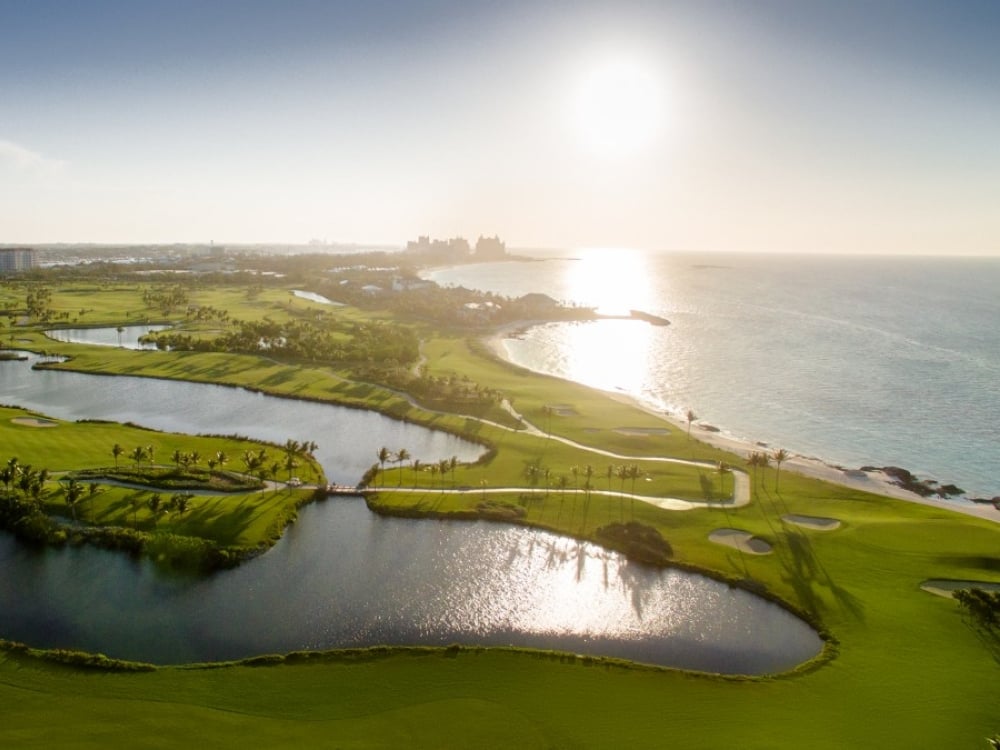 Days in Paradise Await
Whether you want to adventure through the beautiful tropics or try new food and beverages, it's all waiting for you here in The Bahamas. In fact, the only thing missing is you! Check out the latest deals for resorts on our Island and book your dream vacation now!