Itinerary:
Exploring the Natural Side of Nassau Paradise Island
Nassau Paradise Island is the perfect destination for nature lovers. When people think of The Bahamas, they think of expansive turquoise waters and white-sand beaches. However, the natural side of Nassau Paradise Island extends beyond the beach, as the Island is home to a unique ecosystem that houses several species of exotic birds and flowers. This itinerary for the perfect long-weekend escape to include in your stay is sure to be a getaway that any nature lover will appreciate.
Day One: Clear Your Mind in Nature
Morning: Unwind at the Beach
After checking into your hotel, head out to soak up some golden sunrays at one of Nassau's beautiful beaches. The best thing about visiting The Bahamas is that you're never far from the beach. Many hotels and resorts are located just steps from the water, so you're always close to nature and its wonders. There's no better way to unwind from your journey than by spending a few hours relaxing and settling into vacation mode by lounging on the beach and listening to the ocean's song. Take in the beauty of the local flora and fauna by strolling alongside the pristine shoreline, and submerge yourself in the warm, turquoise waters of our corner of the Atlantic.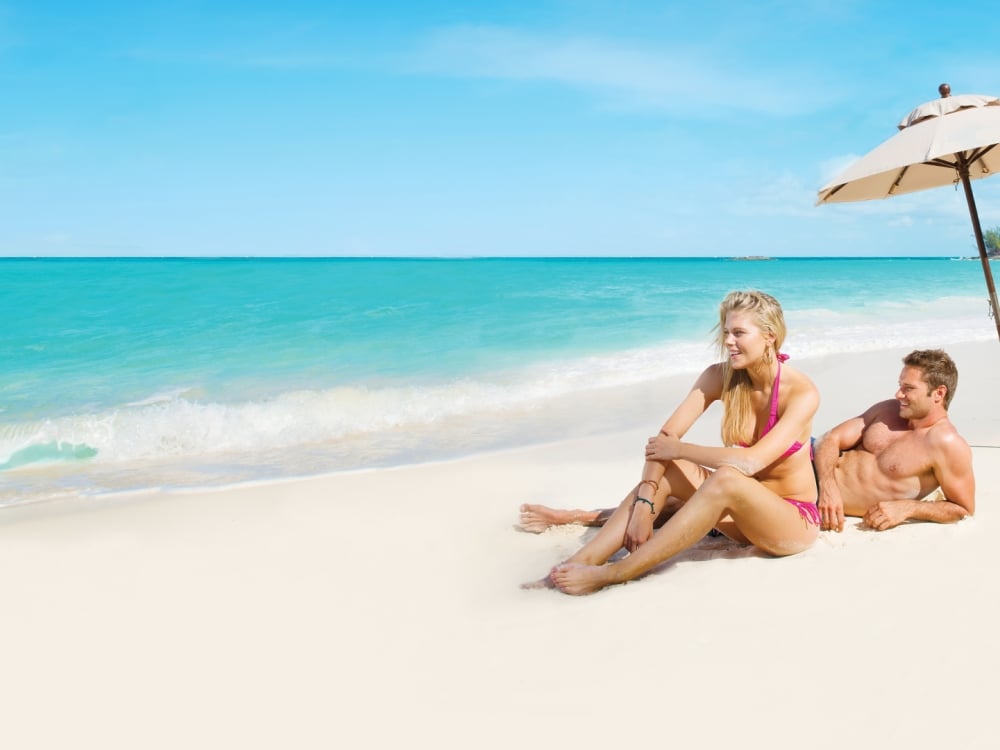 Afternoon: Food Tour & The Retreat Garden
After getting your toes in the sand, make your way to downtown Nassau and join Tru Bahamian Food Tours to taste what the island and local ecosystem have to offer. If you aren't much of a foodie, don't fret! How about you clear your mind in the serene oasis that is The Retreat Garden? Idle your afternoon away as you wander around the 11-acre botanical garden that provides an outdoorsy alternative to the beach. This park is the perfect place to get a closer look at the biodiversity of Nassau Paradise Island. The Retreat Garden is highly regarded as one of the world's best-known private palm tree collections, housing species as far away as Indonesia, Madagascar, and South America.
Evening: Catching the Sunset at Arawak Cay
If you're looking for a tasty experience that is as Bahamian as possible, then head over to Arawak Cay for some of the most authentic seafood in Nassau. This is a local spot also known as The Fish Fry. Go with the conch fritters for a local favorite, and don't leave without trying fresh conch salad. This is an outdoor and casual food experience, and the perfect spot to catch one of those famous multicolored sunsets that you can only catch while in the Caribbean.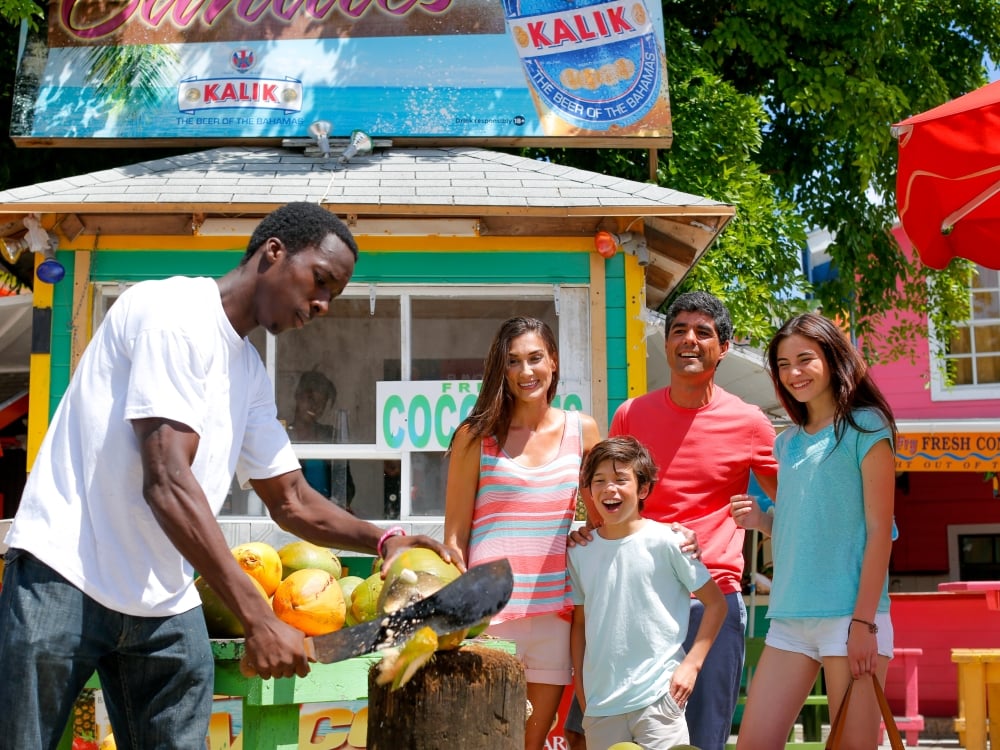 Day Two: Explore at Your Own Pace
Morning: Soak Up Nature on a Boat
Spend the morning on your own private boat excursion to one of the over 700 neighboring islands in The Bahamas. You can charter a boat and spend half a day sailing in the middle of our warm turquoise waters or escape for a whole day with Pearl Island Adventures. If you want to experience the ocean to its fullest, hop on one of the six fully decked-out boats in Born Free Fishing's fleet. You can explore the deep waters while trying your hand at bottom fishing or deep-sea fishing. Sightseeing and swimming tours are also available. For a more lowkey natural experience, a beach picnic on a nearby secluded island is ideal. If fishing is not your thing, tag along with Barefoot Sailing Cruises for a snorkeling tour.
Afternoon: Clifton Heritage Park, Underwater Museum
Upon your return to land, head over to Clifton Heritage Park to stroll through the beautiful native vegetation. Clifton Heritage Park features one of the Island's best-kept secrets: Jaws Beach. This beach is perfect for families, thanks to minimal crowds, plenty of shaded areas, and shallow swimming waters. It's also great for snorkeling enthusiasts, as there's a reef located close by the coast. In addition, Clifton Heritage Park proudly features Sir Nicolas Nuttall's Underwater Sculpture Garden, an almost surreal snorkeling experience. The statues were submerged and dispersed with the intention of them being reclaimed by the ocean and marine life.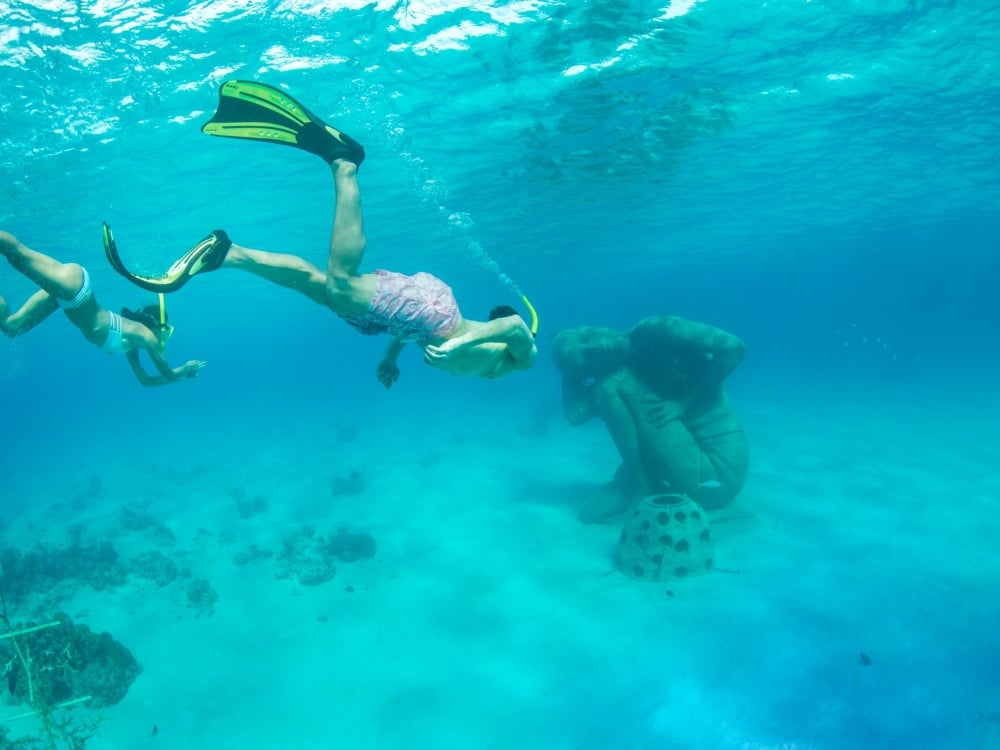 Evening: Walking Tour of Downtown Nassau & Dinner
For a total different natural experience away from the crowded beaches, take it to the trails with a Happy Trails Horseback Riding session. No need to worry if you're not terribly experienced on the saddle, your instructors will teach you basic riding techniques before you head out on your one-and-a-half hour trail ride. Almost all of the trails lead you to the unspoiled beaches of Coral Harbour and Adelaide, a nearby village. The pace is leisurely so you can take in every last bit of beauty from the stunning turquoise waters of The Bahamas.
If you're not feeling like much of a cowboy, take instead an evening drive while on The City & Country tour. You'll be able to explore the busy streets bursting with color and history while also visiting hidden gems and local hangout spots.
Day Three: Refresh While in Nature
Morning: Brunch and Wildlife
Make your last day in Paradise all about nature and the outdoors. Start with breakfast outside at Cafe Madeleine's. Fill up on their delicious almond croissants and grab some snacks to go!
Head over to Ardastra Gardens and Wildlife Conservation Centre for a morning of wandering through the four acres of Caribbean forest home to over 135 animal species. Crowd-pleasers include the Madagascan lemurs and the three endangered Bahamian boa constrictors. The highlight of the Ardastra's zoo is the small troop of marching West Indian Flamingos that walk the runway at various shows throughout the day. For a more chill experience, discover their secret garden and spend your morning frolicking amongst the mango and breadfruit trees.
Afternoon: Tour the Local Forts
Steep yourself in culture and history by taking a guided tour of Nassau Paradise Island's historical forts. Famously built to protect Nassau Paradise Island against pirates and other invaders. The forts, which date back to the 1700s, offer spectacular views of the horizon and are a perfect place to capture some beautiful memories. Fort Fincastle, for example, is located atop Bennet's Hill, the highest point on New Providence Island. The views from the fort provide unforgettable views of Nassau and Paradise Island.
Evening: One Last Sunset
Before you go, be sure to experience the dazzling beauty of a Bahamian sunset one last time with Paradise Island Sunset Cruise Dinner. Hop aboard a sailboat as the sun sets on the horizon and cruise around the Island while you dine. Then, raise a glass and toast to an unforgettable getaway in Paradise.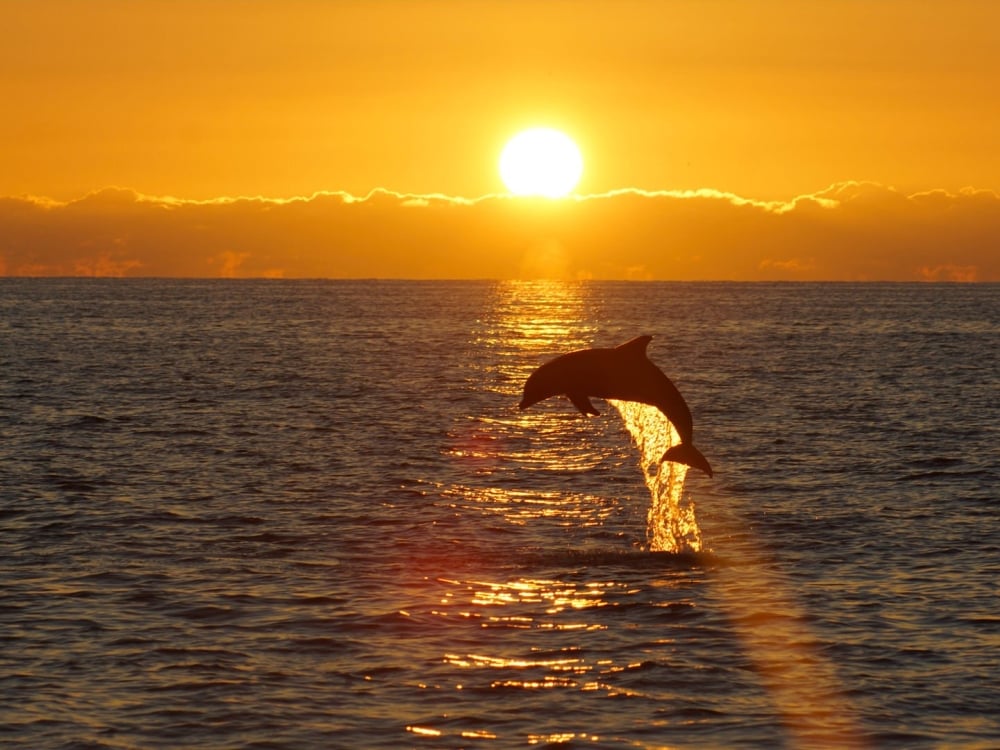 Are you ready for your Bahamian escape to Nassau Paradise Island? Check out our current travel deals and start planning your vacation today.
Join us soon and experience for yourself why long weekends and time outdoors are better in The Bahamas!