Fall in Paradise: Five Great Reasons to Visit The Bahamas This Fall
Summer may feel like it's winding down where you are, with the start of back-to-school season, earlier sunsets, and the calendar pages turning more quickly than they should. Here in Nassau Paradise Island, endless summer is where it's at! In fact, the autumn months are some of the nicest for visiting The Bahamas. The weather is beautiful, there's lots to see and do, and it's perfect timing for soaking up authentic Bahamian culture and the laid-back way of life – just the way a vacation should be. 
Still need convincing? Here are five fantastic reasons to start thinking about a fall escape to Nassau Paradise Island. 
1. Endless summer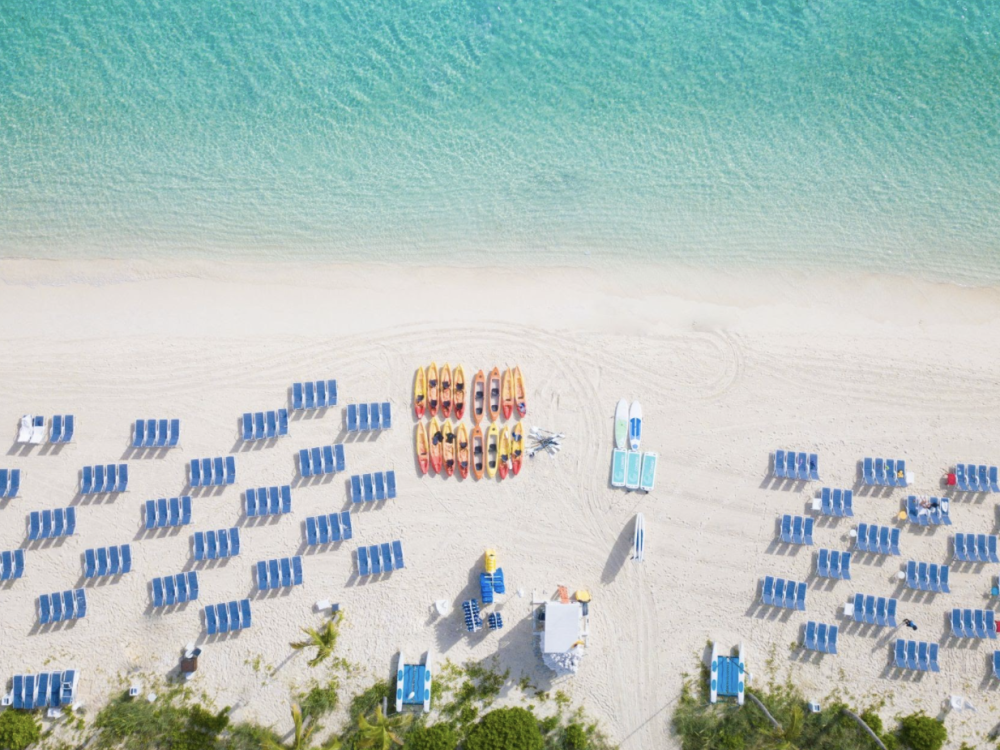 Warm, sunny days punctuated by soothing Island breezes. Cooler, comfortable nights perfect for long strolls in the sand. The weather in Nassau Paradise Island in the fall is lovely – ideal for enjoying outdoor activities comfortably during the day, then dining alfresco at night. Daytime highs typically reach the 80s while at night, it cools off to the 60s and 70s, making it a great season for beach days, snorkeling, and swimming…all the fun in the sun The Bahamas has to offer. 
2. Events for all tastes
We're excited about our events calendar heading into the fall! Culinary events, musical entertainment, sports showdowns: whatever you're into, there's something here for you. Basketball fans in particular will want to block off their calendars for November, when Atlantis Paradise Island hosts the first-ever Women's Battle4Atlantis November 20-22, followed by the classic Battle4Atlantis tournament November 24-26. In the women's event, the field includes South Carolina, Buffalo, Connecticut, Oklahoma, Oregon, South Florida, Minnesota, and Syracuse. The men's tournament will host Arizona State, Auburn, Loyola Chicago, Michigan State, Syracuse, Connecticut, Virginia Commonwealth, and Baylor. Get more info and tickets here. 
3. Quick weekend getaways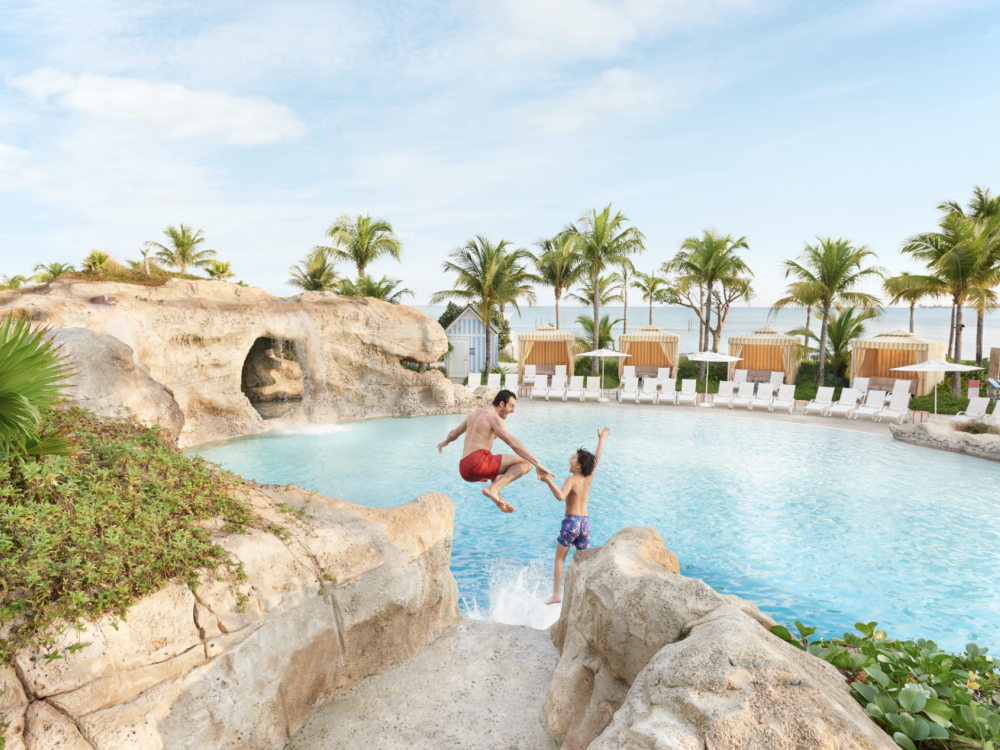 Fall is the perfect time to take advantage of those leisurely long weekends and hop on a convenient nonstop flight to Paradise. And once you arrive, everything is within a short drive from the airport, making Nassau Paradise Island ideal for quick trips that still feel relaxing, rejuvenating, and like an escape from the everyday. Research shows that there are plenty of health and productivity benefits to taking a short vacation – you don't need to block off a full week or longer to reap the positive effects of a getaway! See just how easy it is to get to The Bahamas, from wherever you are. 
4. Experience a laid-back vacation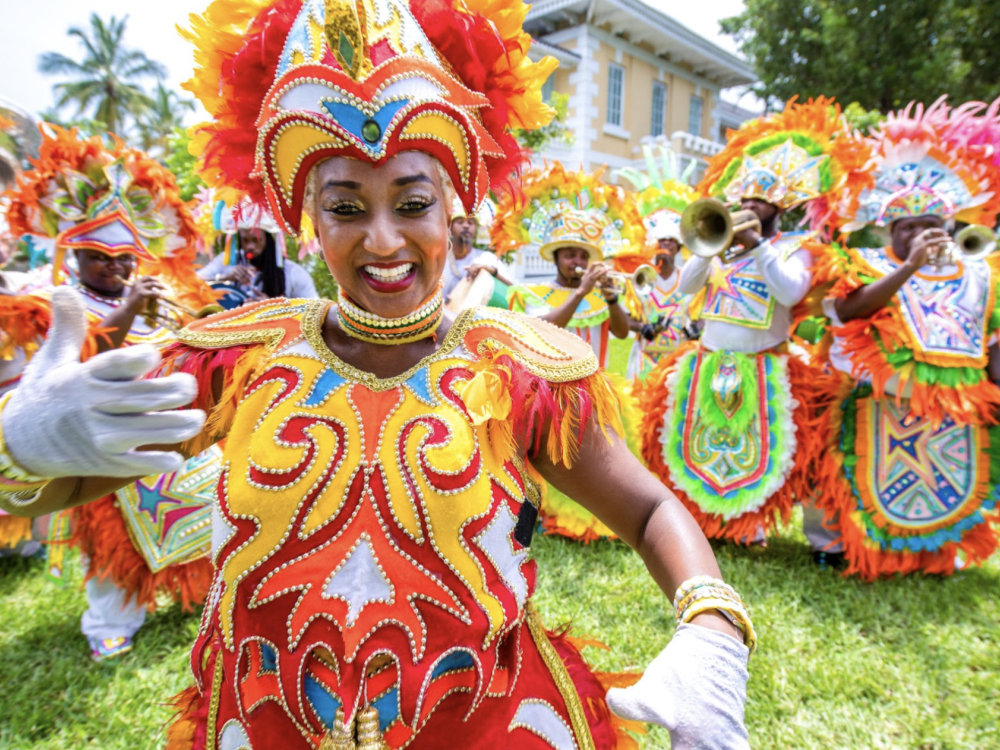 Here in Nassau Paradise Island, the locals enjoy a relaxed pace of life – the saying "Island Time" definitely applies! Visiting during the off season gives you a better opportunity to soak up the true Bahamian spirit, and enjoy a more deeply relaxing, refreshing experience. You'll be able to make dinner reservations with ease and take your time exploring local attractions and activities. Chat up a local resident to learn more about the hot spots and hidden gems to check out. Bahamians are known for being warm and friendly, so don't be shy! 
5. Great deals 
Pssst – if you're looking for a fantastic deal on an amazing resort or hotel, now's your chance. Fall is when you can find some of the biggest and best discounts on accommodations. Check out our hotel deals page frequently (or subscribe to our newsletter!) to stay up-to-date on the latest and greatest savings on your perfect room or suite. Fall in love with Nassau Paradise Island this autumn!