Family Vacation Dos and Don'ts
Planning a family vacation can feel like a big job, but it can be a lot of fun too. We've rounded up some of our favorite tried-and-true family vacation dos and don'ts to take you from your flight to your hotel and through your whole stay. Keep these easy tips in mind and your whole family will be having a blast, making memories, and enjoying every moment with us in Nassau Paradise Island. 
Don't: Rely on In-Flight Entertainment
In-flight entertainment systems are notoriously unpredictable and you (or your child) has as much chance as any other passengers on the plane of getting stuck with the broken screen or the audio that just won't work. 
Do: Bring Backup
Bring a tablet or phone, fully charged and pre-loaded with your kids' favorite movies, songs, games, or shows. Don't forget the headphones! Other great options for in-flight entertainment are card games, puzzle books, coloring books and crayons, or activity books with stickers. You can pick up these items in airport gift shops if you forget to bring them from home.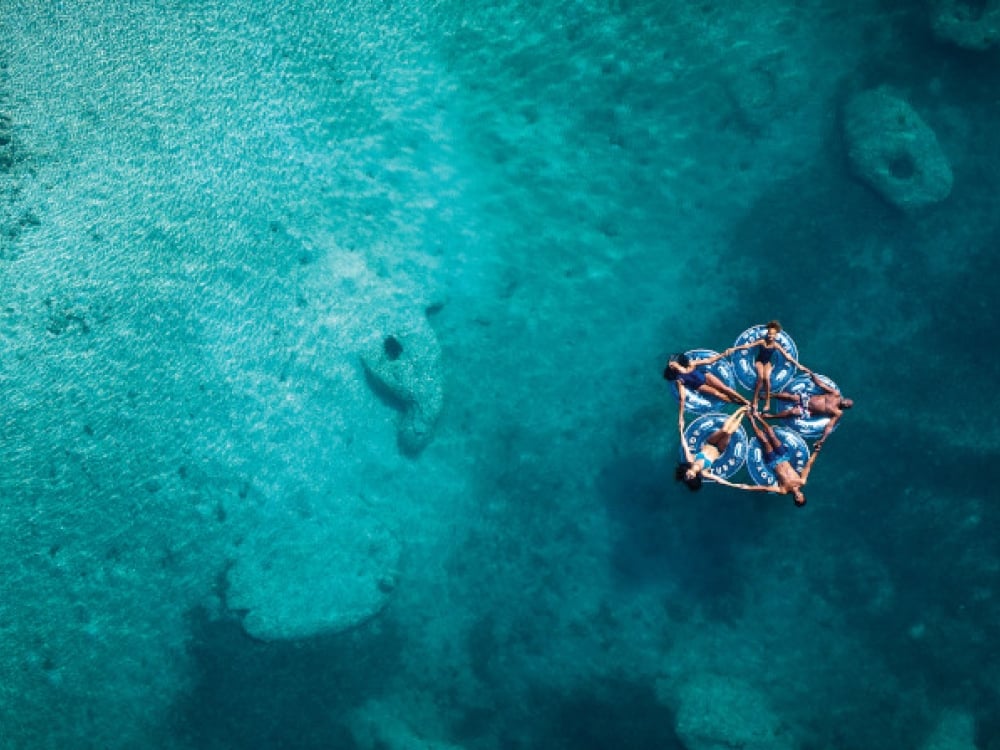 Don't: Micromanage The Schedule
The quickest way to lose your kids' interest is by making it all about the activities and sights you want to visit. And on the flip side, parents might grow tired of non-stop kids' attractions, too. 
Do: Let Kids Help Plan 
It's a family vacation, after all – get the whole family involved in planning your agenda. Everyone gets to pick one activity, event, or place to visit. By giving kids some input and autonomy into the planning process, they'll be more excited about the vacation – especially the teens who might be less than enthused about a week of family time. 
Don't: Overpack
In The Bahamas, there are plenty of shops carrying the same products you'd find at home so don't worry if you leave the sunscreen or toothpaste behind. 
Do: Come Prepared
For younger children, a nightlight and a familiar stuffie or blanket can provide lots of comfort when they're in a new place. Pack an extra phone charger or two – these items tend to disappear on vacation or you'll have multiple phones that need to charge at the same time. And make sure to pack a change of clothes (ideally including a swimsuit) in your carryon luggage. That way, if your checked bags go missing or someone spills, you'll have a fresh outfit on hand. Pack them in a ziplock bag for stowing wet or dirty clothes you change out of.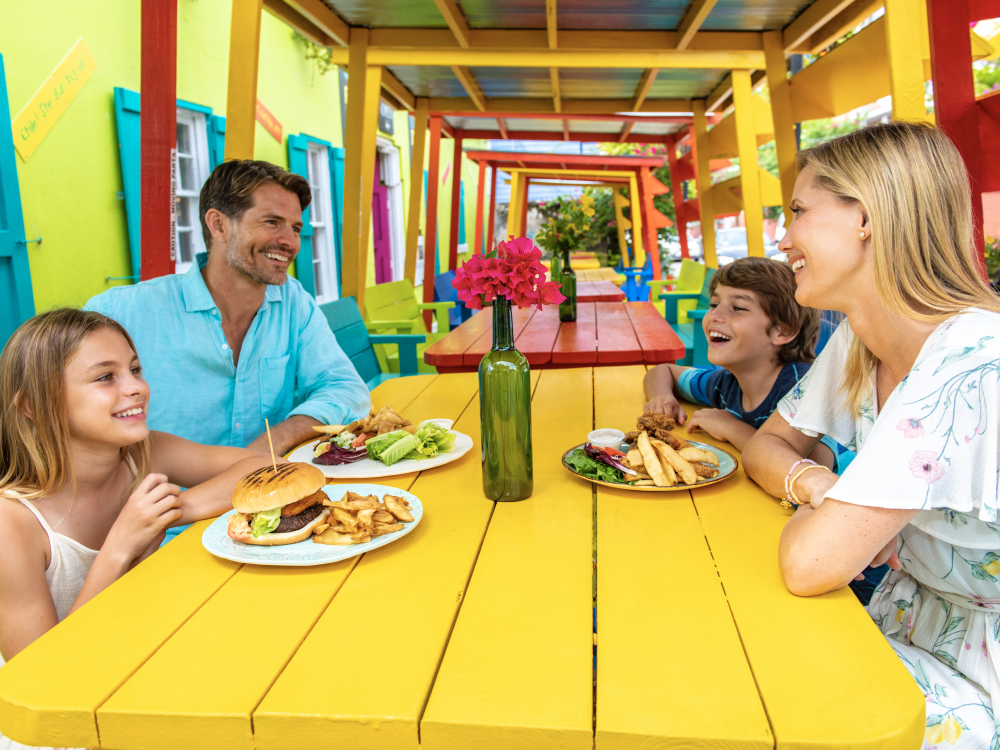 Don't: Be In A Hurry
Little kids in particular like to move at their own pace, and rushing them along during vacation will just frustrate everyone. 
Do: Take Your Time 
After all, you're on vacation! Take a slow walk on the beach and admire every wave, pebble, and shell. Enjoy a leisurely stroll down the street and check out colorful buildings and lively vendors. Slowing down to match your kids' pace can help you see the world from their perspective and notice details you might otherwise miss. 
Don't: Get Stuck With A Surprise Bill 
We've all heard cautionary tales about parents who've returned home from vacation to a monster cell phone bill due to their tech-obsessed teen. Remember The Bahamas is an international destination, so high roaming and data charges could apply. 
Do: Seek Out WiFi 
It's unrealistic to expect your teen to give up their phone for the entirety of a family trip (as nice as that might seem!) Consider adding an international data plan to their phone before you leave home, or ask them to keep their phone in airplane mode and stick to free or hotel WiFi so they can stay connected without any sky-high charges. 
Don't: Let Them Get Hangry
Many a meltdown has been caused by excessive hunger or longer-than-usual waits between meals...and we're not just talking about the kids! 
Do: Bring Snacks
Traveling can be unpredictable: your flight could get delayed, you may have to wait to check into your room, lines at attractions can be long...it's easy to lose track of time and before you know it, you're famished and irritated. Pack snacks and a water bottle for everyone in your group just in case. Think of things that are easy to stow in a bag and make minimal mess, like granola bars or energy bars (bonus: you can hang onto the wrapper and not touch the food, which is perfect if you've been traveling and haven't had a chance to wash your hands thoroughly). 
Don't: Forget About Safety
With sunshine in the forecast all year round, there's almost always a gorgeous day of sun waiting for you. But be careful to protect your kiddo's precious skin! Slather on sunblock and then reapply, reapply, reapply. And don't forget to keep your gang hydrated throughout the day.
Do: Arrive Early At The Beach
Kids are early risers, so take advantage of those early mornings by hitting the beach first thing. Not only will it be less crowded, but you can pick the best spot for your family. We suggest snagging a set of beach chairs in the shade for your family-friendly home base. And don't forget to pack your beach bag with all the essentials: towels, sunscreen, snacks, swimsuits, and, of course, beach toys.
Don't: Overschedule Yourselves
When you're visiting a new place, there's pressure to see every attraction and cram in as much fun as possible, but that can lead to burned out kids and parents – the exact opposite of the vibe you want from a family vacation. 
Do: Keep It Flexible
Try to stick to one or two activities per day, max. That leaves lots of time for hanging out at the beach, by the pool, or even in your room (after all, there's something fun about lounging in those big, plush hotel beds to watch a movie!) And make sure to give yourselves a couple of days to simply enjoy the destination and spend time together. We recommend leaving the first and last day of your vacation wide open – this gives you a chance to get familiar with your new surroundings when you arrive, and prepare to depart without rush or stress at the end of your trip. 
Don't: Worry About Making It Perfect
Think back to your absolute favorite vacation memories as a child. Chances are, they weren't the five-star dinners or the posed portraits, but the funny, unscripted moments that happened naturally in between. 
Do: Embrace (a little) Chaos
Vacations are all about relaxing, letting go, and having fun, so try not to sweat the small stuff! Wear the silly hat, take some funny photos, and just roll with the punches if things don't go 100% according to plan. Take some time to explore or be a little spontaneous – this is often when the most special vacation memories are made. 
Don't: Assume It'll Cost a Fortune
Even if you're on a budget you can experience an incredible, memorable family vacation that everyone will love. 
Do: Check Out These Family Vacation Deals
With great rates and special savings from our partner hotels and resorts, you just might be surprised at how much you can save on your next vacation in Nassau Paradise Island!