Giving the Gift of Paradise
Many travelers consider a beach to be the perfect getaway for rest and relaxation. Whether it's the pristine views of the turquoise waters, the serotonin-inducing sunshine, or watching their kids happily play on the beach, there are many reasons to love being in Paradise. If you're hoping to bring that feeling home this holiday season with the perfect gift, we're here to help. Here is our guide to giving the gift of Paradise. 
For Dad's Golf Getaway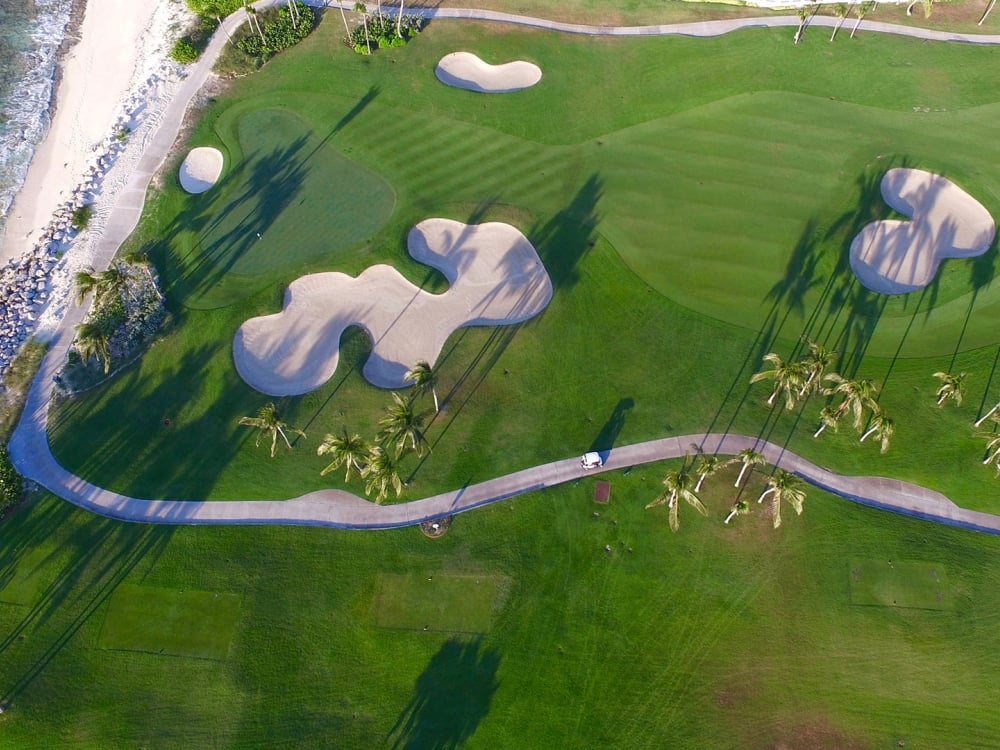 Nassau Paradise Island is not only the ideal beach vacation, it's also a fantastic golf destination. It features some of the most breathtaking and challenging courses in the Caribbean, whether you're an amateur or a professional golfer. Make dad's golf getaway in The Bahamas all the better with the Callaway Golf Rogue ST Max Driver, a dream driver for any golfer. This club is engineered to put less spin on the ball and give a stronger trajectory for a more neutral ball flight. The forgiveness factor of this driver is off the charts. With its lower center of gravity, dad will have the best game in Paradise with this stable and reliable driver. 
For Mom's Beach Day 
Mom deserves a little me-time during her Nassau Paradise Island adventure. We may be biased, but we sincerely believe that beaches in The Bahamas are some of the best in the world. Make sure that mom has everything she needs for her Paradise beach day by putting a Supergoop Everyday Getaway Kit underneath the tree with her name on it this year! The kit comes with the PLAY Antioxidant Body Mist SPF 50, a Resetting Refreshing Mist SPF 40, the Unseen Sunscreen SPF 40 that leaves a velvety finish on your skin, as well as the Glow Oil, and the Lip Shield SPF 30 with Mint. This special kit also comes in a water-resistant pouch adorned with an image of swimmers in the wide ocean shot by photographer Gray Malin. The six different SPF essentials will come in handy when mom or anyone in the family is under the Caribbean sun. Plus, all of the products are small enough to pack in a carry-on bag, so they're easy to bring along to Paradise!
For the Kids Who Love Waterslides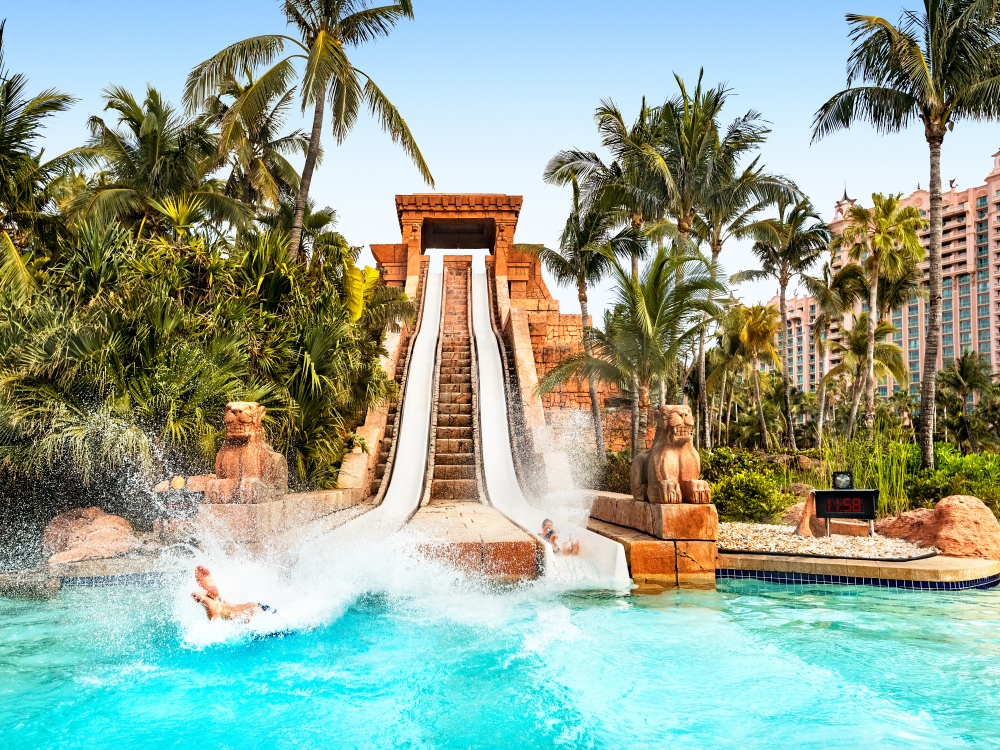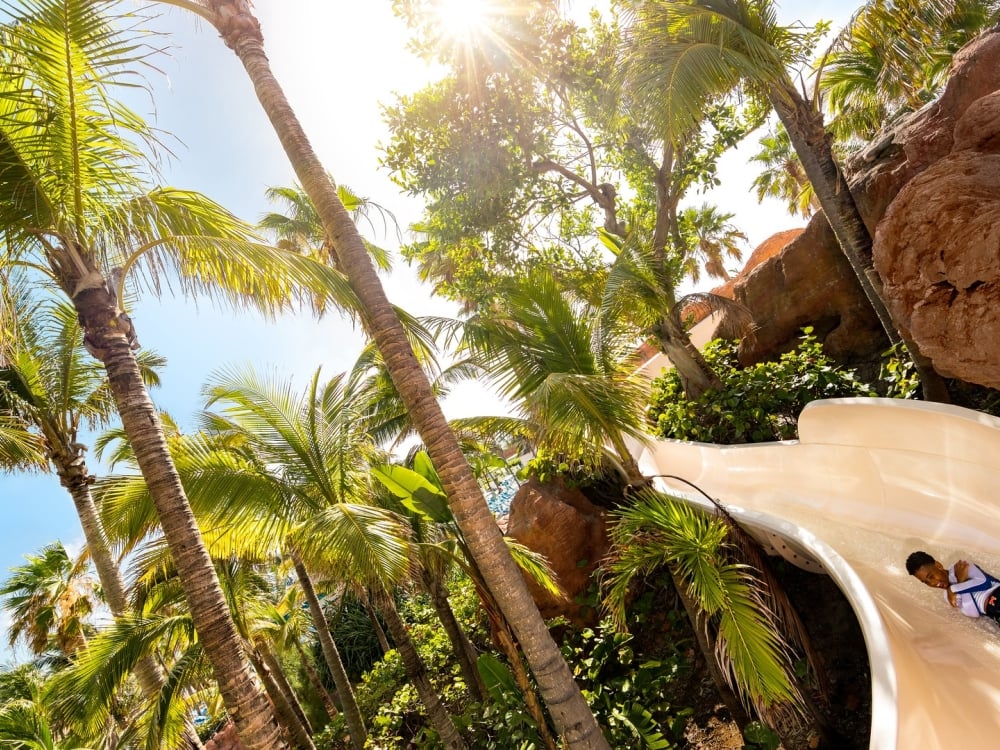 Nassau Paradise Island is an out-of-this-world experience for many reasons, one being the amazing waterpark and waterslides for children and adults to enjoy while in The Bahamas. Make sure your kids are well equipped with the Aqua Sphere Kayenne Jr goggles while they are zooming down one of the many Aquaventure water slides or while learning how to surf in Margaritaville's SurfStream® at FinsUp! These goggles will also come in handy at the beach as well as any of the many pools and waterslides at Stingray Cove in Baha Mar. The Kayenne's durable frame, silicone eyecups, and remarkably scratchproof and fog-resistant lens make these goggles perfect for kids.
For the Grandparent's Walking Tours 
Thanks to the double-wall vacuum insulations in the Yeti Rambler Mug with Straw Lid, grandma and grandpa can keep their icy drinks cold on a hot, sunny day of touring all of downtown Nassau, nature parks, and forts in The Bahamas. This mug has a lid with a built-in reusable straw that comes in 25 and 35-ounce sizes. It also boasts a no-sweat design that prevents condensation, even on hot days. The cup is also dishwasher safe and rust-resistant for ease of mind. Make sure your grandparents stay hydrated and tip-top on their sunny vacation in Paradise with this thoughtful present!  
For the Adventurous Brother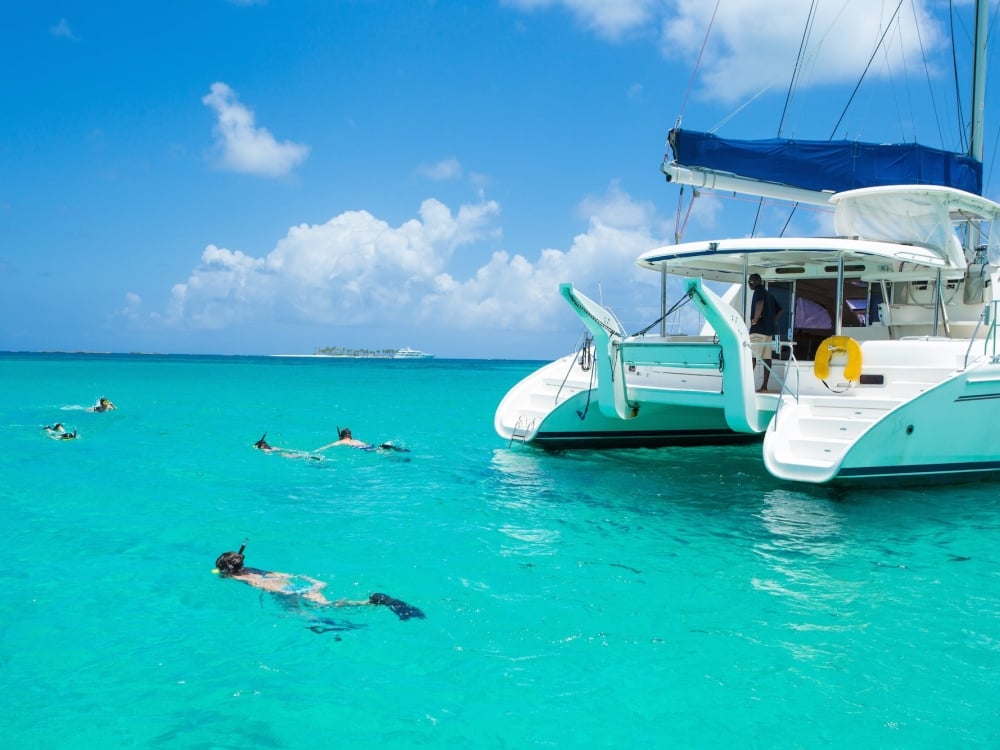 For your thrill-seeking brother, get them a camera that works in water — up to 33 feet deep — as the perfect companion when you're all going snorkeling or scuba-diving. The GoPro Hero Waterproof Action Camera is ideal for any adventure in Paradise. You can snap memorable shots as you're swimming in the ocean together and high-quality videos with the HyperSmooth function. In addition, the Hero7 Black corrects for camera shake to deliver smooth footage of the most amazing vacation, so you'll be able to remember these adventures with crisp clarity for years to come!
For the Always Ready Sister 
For the sister who is always ready to go and has everything everyone could possibly need, we suggest a spacious woven bag to throw all essentials (and not-so-essentials) into. The & Other Stories Large Woven Straw Tote is perfect. It has longer leather straps and small woven ones for comfortable carrying. It also comes with an inner pocket for must-haves like wallets and keys. 
The Gift of Sunshine 
Give the ultimate gift to everyone on your list: the gift of traveling to Nassau Paradise Island! The Bahamas enjoys sunny, warm weather year-round, making it the perfect destination for beach lovers of all stripes! There's also exciting history, unique island adventures, delicious food and drink, plus one-of-a-kind accommodations you won't find anywhere else. 

Head to our deals page for incredible offers and give the gift of sunshine to everyone on your list!