How To Travel With Kids (FREE Download Included!)
Traveling with kids can be tricky. Even though the islands of The Bahamas are only 180 miles off the coast of South Florida, sometimes there can be unforeseen weather delays or long airport waits. And, of course, any amount of time spent waiting feels much longer to kids than it does to adults!
To make your next trip to Nassau Paradise Island a breeze, here are our top tips for traveling with children. Plus, download and print our Kids' Travel Pack to help keep kids entertained en route with coloring and games to help get them vacation ready!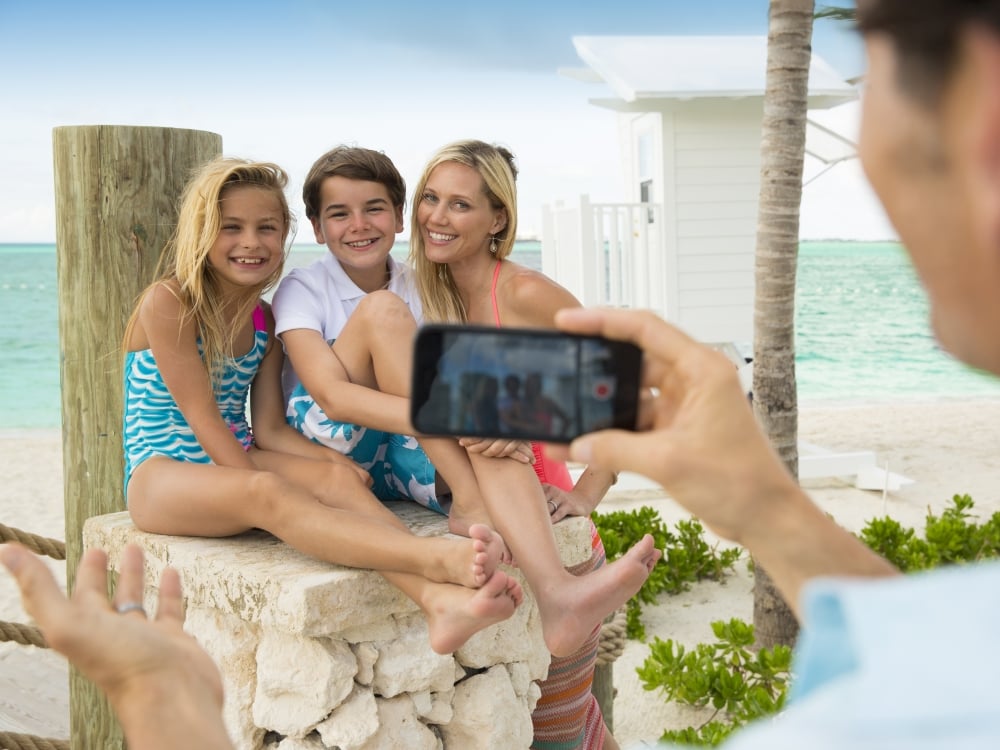 Getting Ready
To help school-age kids get ready for a family vacation, let them be involved in the trip-planning process as much as possible. For example, let everyone in the family choose one activity or attraction to add to your itinerary. Children love to assert their independence, so letting them plan part of the agenda can do wonders for getting them excited about your vacation!
If they're old enough, let kids pack their own suitcase. Give them some parameters (five pairs of shorts, two bathing suits, and so on) but let them be responsible for packing their own bag. You'll probably want to do this a day or so in advance of your departure so you have a chance to review their selections, just in case!
What to Bring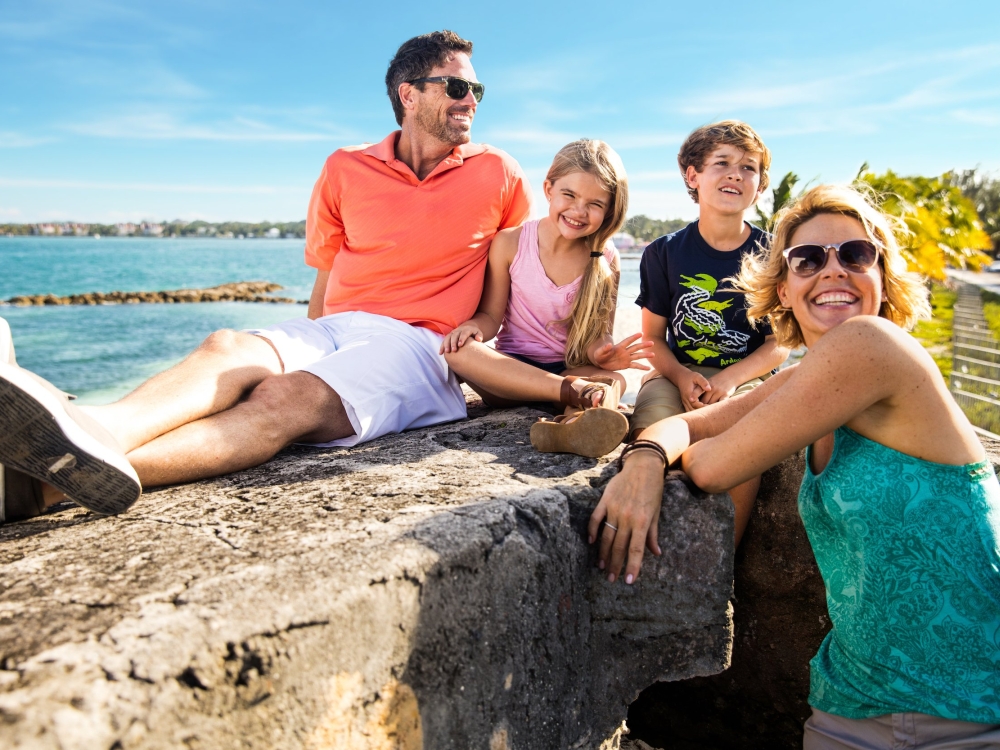 In addition to the basics like clothes and toiletries, you'll want to include a few key items in your carry-on bags to ensure smooth travels. Here are some items to bring to keep everybody happy and busy while you're in transit:
Snacks: even minor travel delays can feel monumental when you're hungry–and when kids get hungry, it can be downright disastrous! Pack healthy snacks like granola bars, bananas or apples, cheese and crackers, or veggies and small packs of hummus to keep everybody nourished on the go. Grab a bottle of water once you're through airport security, too, or bring your own reusable water bottle and fill it up before you board.
Pain reliever and anti-nausea medicine: if it's your kids' first flight, you won't know how they'll react to takeoff, landing, and any turbulence you might encounter. Be prepared with some children's pain reliever and anti-nausea medicine.
Toys and activities: take a trip to the dollar store to stock up on small, inexpensive toys (don't underestimate the power of small plastic animals or vehicles!) as well as stickers, coloring books, or mess-free craft supplies such as a package of pipe cleaners. Pack crayons so kids can doodle, color, or play with our downloadable Kids' Pack!
Soft scarf, shawl, or blanket: since planes can be chilly, kids might be more likely to cuddle up for a nap if they've got a cozy blanket or shawl to wrap up in. If your young child is particularly attached to a stuffed animal, bringing it along can also be comforting during a day of travel.
Device chargers: there's nothing worse than loading your tablet up with games or movies (more on this below) only to have your battery run out 20 minutes into your flight! Make sure you bring a portable charger so you can power up in the air.
Screen Time Tips
Even if you're generally pretty strict with screen time rules, a day of airports and flights can be a great time to make an exception. And with plenty of educational and fun kids' games and apps available, you can keep kids occupied for hours or diffuse a tantrum with a few swipes or clicks.
Some of our favorite apps and games for kids include:  
Bamba Airport: This interactive game lets kids control the whole airport and flight experience: going through security, boarding the plane, and more. For kids who have never flown before, it's also a great introduction to the ins and outs of air travel before your vacation.
Plum's Creaturizer: Think of this one as a digital Mr. Potato Head! Kids make their own creatures from different animal parts. When the creature has been created, it can sync with your device's camera and kids can "photograph" it in different locations on your trip.
Monument Valley: This award-winning 3D puzzle game is popular with kids and teens–even parents might be clamoring for a turn!
Busy Shapes: Perfect for toddlers and young children, Busy Shapes is a simple, shape-sorting game that will keep little ones occupied.
Netflix: Download kids' favorite movies or a few episodes of a show they love, plug in a pair of kid-friendly headphones, and enjoy some peace and quiet.
Expect the Unexpected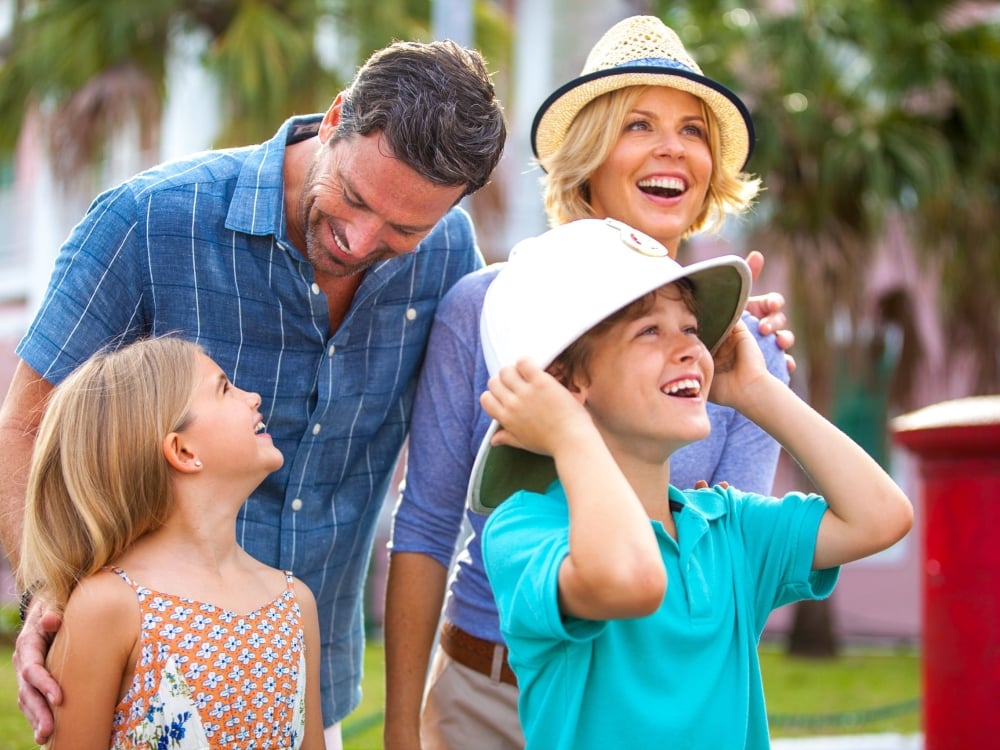 Traveling with kids is practically a guarantee that things won't go 100% according to plan. Your best bet? Go with the flow! What might seem like an inconvenience today will most likely be a funny family story in the future. Relax, don't overbook yourself, and enjoy this special time with your family in one of the most beautiful places on earth.
Fill out the short form below to sign up to receive email updates from Nassau Paradise Island and download your very own FREE Kids' Travel Pack, with games and activities to keep kids busy in the airport, on the plane, and wherever you're heading!