How to Vacation Like a Celebrity (On Any Budget)
The sparkling turquoise waters of The Bahamas show up in many celebrity vacation Instagram shots, and with good reason! World-class hotels and resorts where no detail is overlooked, gourmet restaurants, high-fashion shopping, and, of course, those flawless beaches – it's no wonder the rich and famous flock to The Bahamas when they need a little R&R.
In Nassau Paradise Island, you can enjoy the star treatment regardless of your travel budget! Enjoy a decadent dinner out or a nightcap in a stylish lounge, spend an afternoon being pampered from head to toe at a lush spa, or indulge in a week (or even just one night!) in a luxurious suite. You deserve to vacation like a celebrity, even if it's just for an evening! Here's how to do it. 
If you're looking for a glam evening out…
When the sun goes down, head to one of Nassau Paradise Island's sleek lounges or bars to grab a drink. Keep your eyes open for famous faces! You never know who you might spot unwinding at the end of the day.
If you're in the mood to dance till dawn, Aura Nightclub at Atlantis has you covered in style! With two bars, two VIP areas, and a private VIP parlor – not to mention the expansive glass dance floor – Aura is the place to be after dark at Atlantis.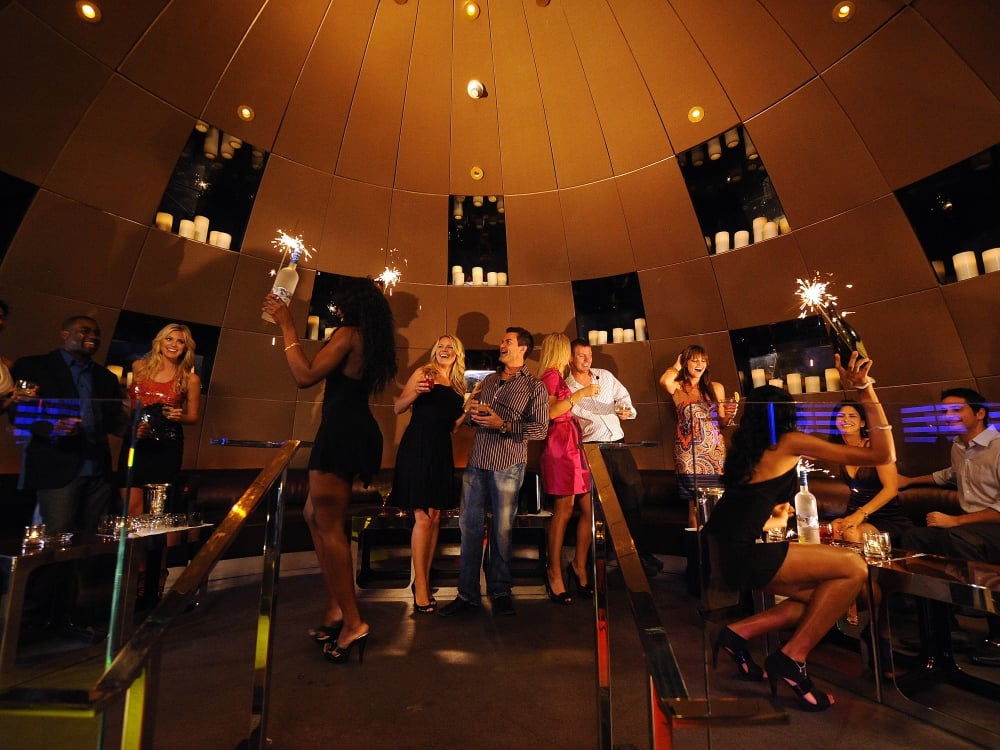 At Baha Mar, Bond features 10,000 square feet of space, a lush interior, and some of the world's best DJs spinning until dawn.
If you're looking for a taste of indulgence…
Snagging a prime table at an A-list restaurant is all in a day's work for the stars, but when you're in Nassau Paradise Island, it's well within your reach! Gourmet dining and celebrity chef eateries abound, which means everyone can savor a taste of the luxe life on vacation.
Adjacent to the Atlantis casino, Nobu is a favorite of both celebrities and everyday travelers who love experimental Japanese cuisine. Make a reservation – it's a popular dinner destination. For a real VIP experience, check out the hidden jewel of Nobu – the sake cellar!
At Baha Mar, Shuang Ba is an opulent restaurant serving up creative, authentic Chinese cuisine in a sophisticated setting. From traditional Peking duck to one-of-a-kind menu items like cherry foie gras, a meal at Shuang Ba is not one you'll soon forget!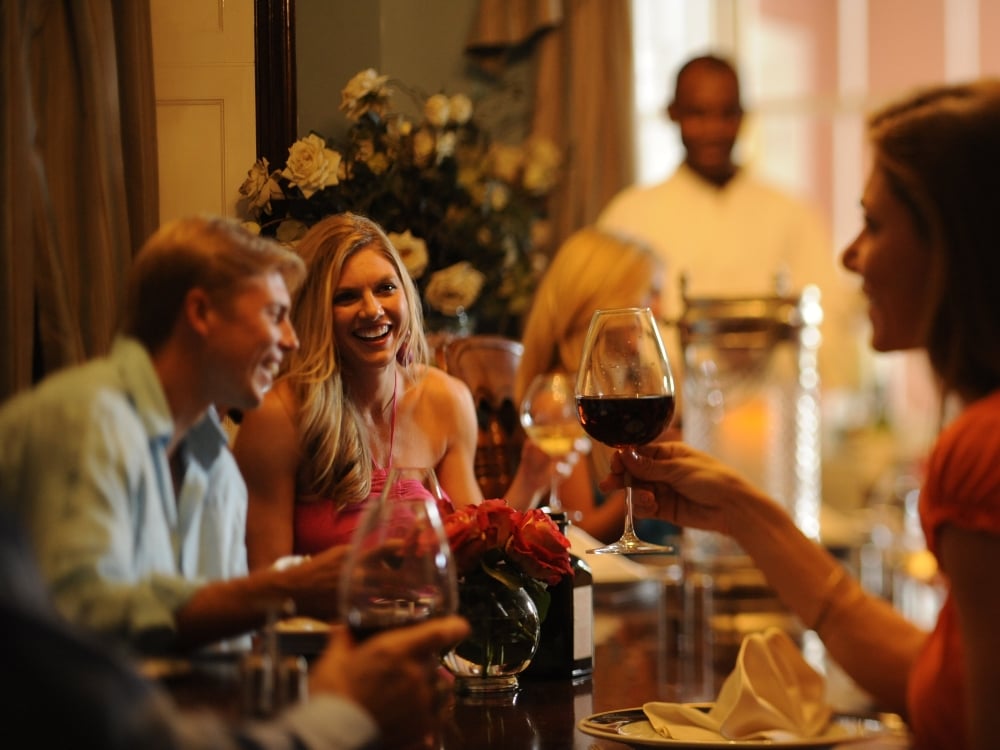 Rumor has it Beyoncé and Jay-Z dined at The Graycliff restaurant, and it doesn't get more A-list than that. Reserve a table for dinner at The Bahamas' first certified five-star restaurant, or book a spot at a wine luncheon, where each course is perfectly paired with an offering from The Graycliff's 250,000-bottle wine collection.
If you want to look – and feel – like a star…
Celebrities are known for their intensive – and pricey – beauty and wellness treatments, but luckily, you don't have to have a Kardashian bank account to enjoy a day of pampering in The Bahamas. Our spas combine traditional spa therapies with Bahamian ingredients and infusions to create unique treatments that make every guest look and feel amazing.
At Mandara Spa at Atlantis, let your worries and cares melt away with an Elemis body treatment – try the Exotic Lime and Ginger Salt Glow to get glowing, or the Caribbean Coffee Scrub for an invigorating boost. Or choose an Alfresco Massage, where your tension will be kneaded away just steps from the ocean!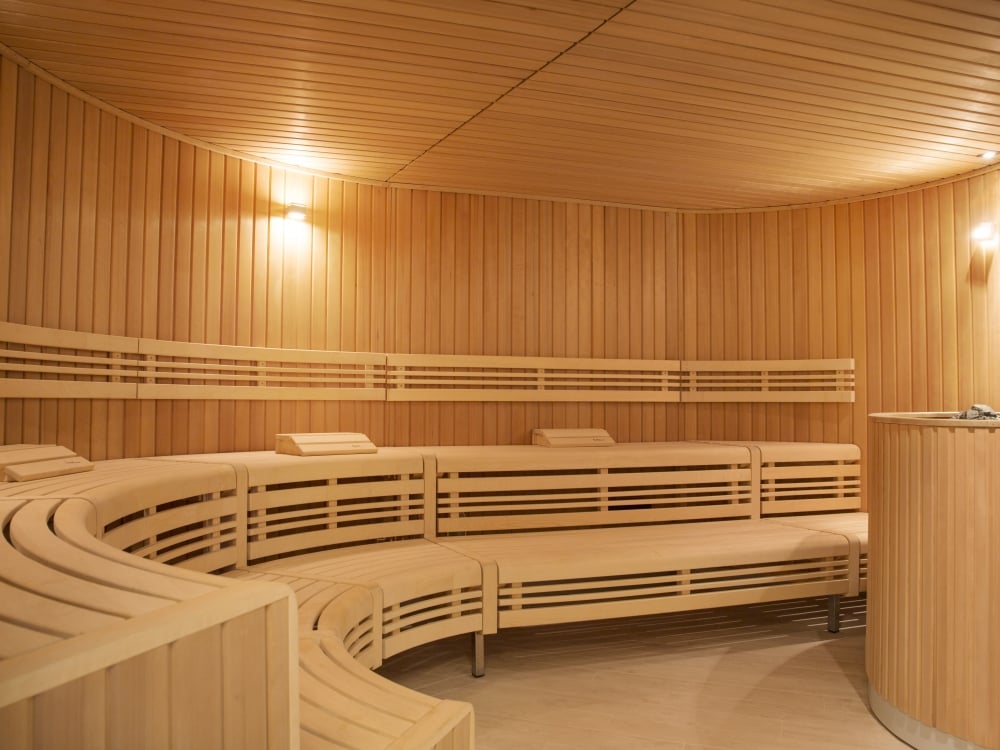 The state-of-the-art ESPA at Baha Mar offers saunas, steam rooms, and social lounges, so there are plenty of places to relax before or after your treatment. Choose from traditional face or body treatments, or, for a fun twist, pick the Mojitos and Manicures package and get gorgeous nails while you sip on a Bahamian cocktail!
Voted "Top Caribbean Spa Resort" by Condé Nast Traveler readers, Sandals Royal Bahamian is synonymous with R&R – and a visit to Red Lane Spa is a must for all Sandals guests! From a salt scrub on the beach to a massage onboard a sea raft, there are plenty of ways to enjoy the A-list treatment at Sandals Royal Bahamian. If you've enjoyed a little too much sun during your time in The Bahamas, the Sun Lover is the perfect treatment to soothe your skin!
If you'd love to be a celebrity for a day…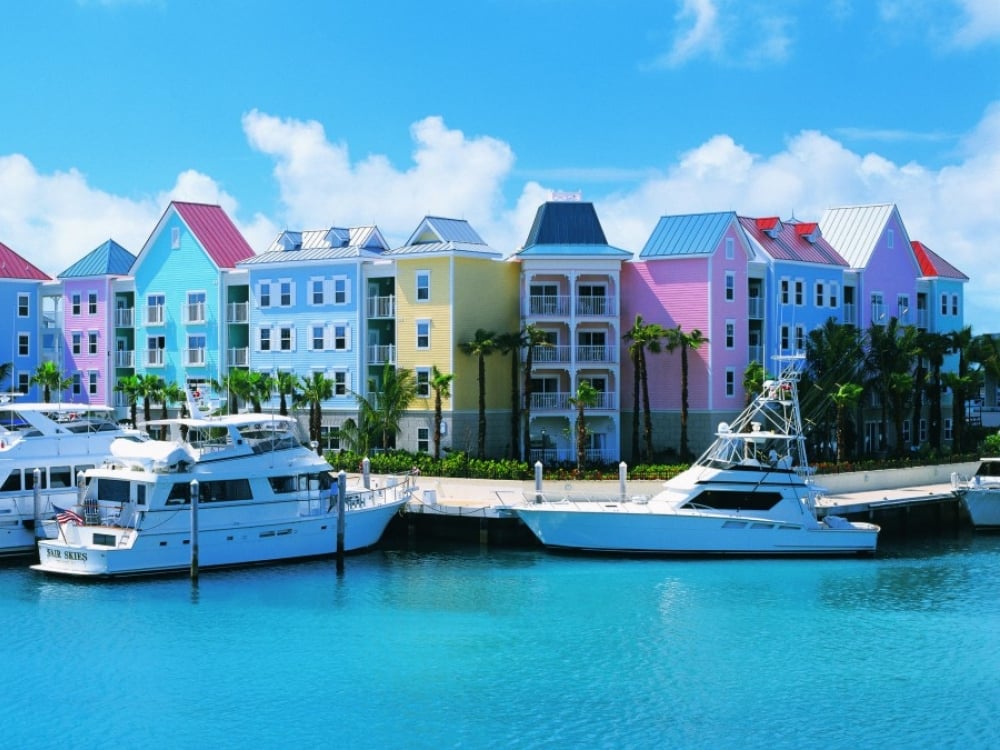 Nothing says "star power" quite like a private yacht. And with the price tag for a super-yacht hovering in the millions, plus 10% annual maintenance costs – not to mention dockage fees, insurance, and captain and crew salaries – yachting may be a hobby best left to the stars! But that doesn't mean you can't spend some time on a yacht in Nassau Paradise Island. Contact Atlantis Yacht & Fishing Charters about chartering a yacht in The Bahamas for a day. Choose from more than 40 super-yachts and get ready to spend a day soaking up the superstar lifestyle!  
If you want the full royal treatment…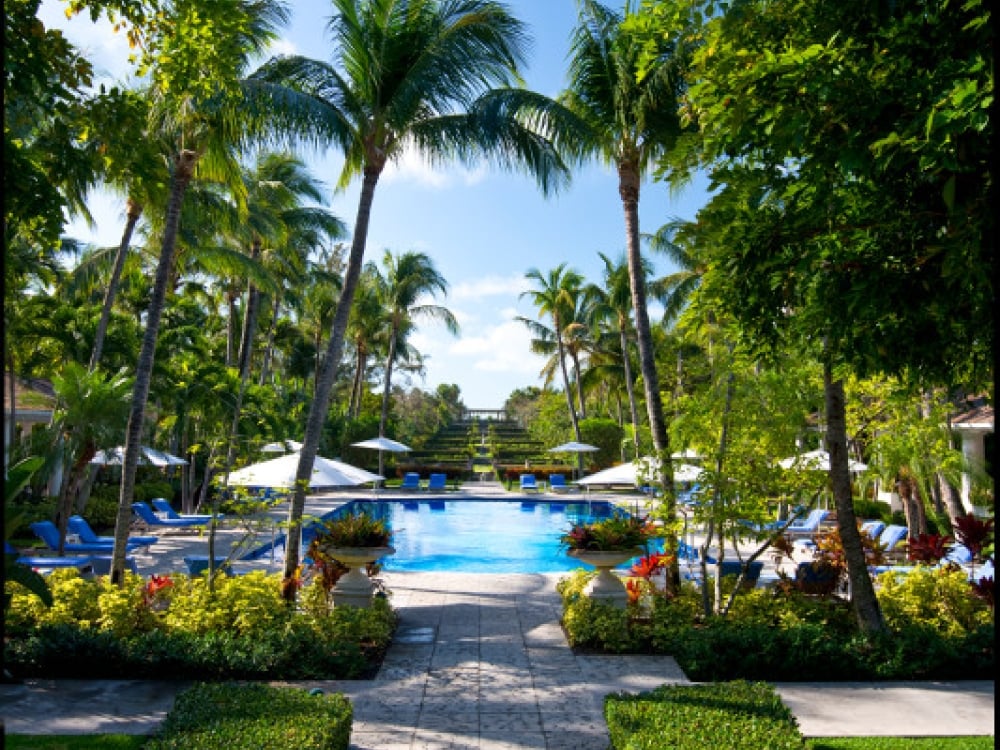 For years, The Ocean Club, a Four Seasons Resort, has been a playground for celebrities, business leaders, and heads of state. It's been the site of many high-profile weddings and top-secret celeb escapes, for good reason: opulent rooms and suites, impeccable service, and stunning grounds make The Ocean Club a special destination in The Bahamas.
At Atlantis, The Cove has also played host to plenty of famous guests! Perched on a pristine stretch of beach and with a lively pool and beach club, The Cove is the place to be, day or night. With stylish interiors, sophisticated amenities, fine dining and nightlife, it's everything you need for a star-studded getaway.
Celebrity escapes without the movie-star budget
Great news: you don't need to be Hollywood elite to enjoy a glamorous getaway in The Bahamas! Check out our best travel deals to see how affordable it is to escape the everyday in style here in Nassau Paradise Island. Pack your biggest sunglasses and wear a mysterious smile – who knows, maybe you'll be mistaken for a celebrity yourself?